It was time to get my hike on. A whirlwind of days in Tokyo had left me with a string of treasured memories, as well as a very full stomach. However, it had also left me with an urge to fling myself into the nearest deep, dark greenspace to recharge for a bit. But where? While beautiful, Mt. Fuji is quite literally a very tall mountain that requires some planning and preparation, neither of which I felt like doing. I turned to google. The non-strenuous Mt. Hiwada (日和田山), Mt. Takasashi (高指山), and Mt. Monomi (物見山) hiking trail winds through mountain shrines and forested paths to Gojo falls. It's an easy train ride north of Tokyo's Ikebukuro Station, and accessed through Hidaka City. Known to some as Japan's secret Korea, and home to the Red Spider Lily Festival, Hidaka offers some magnificent sights of its own.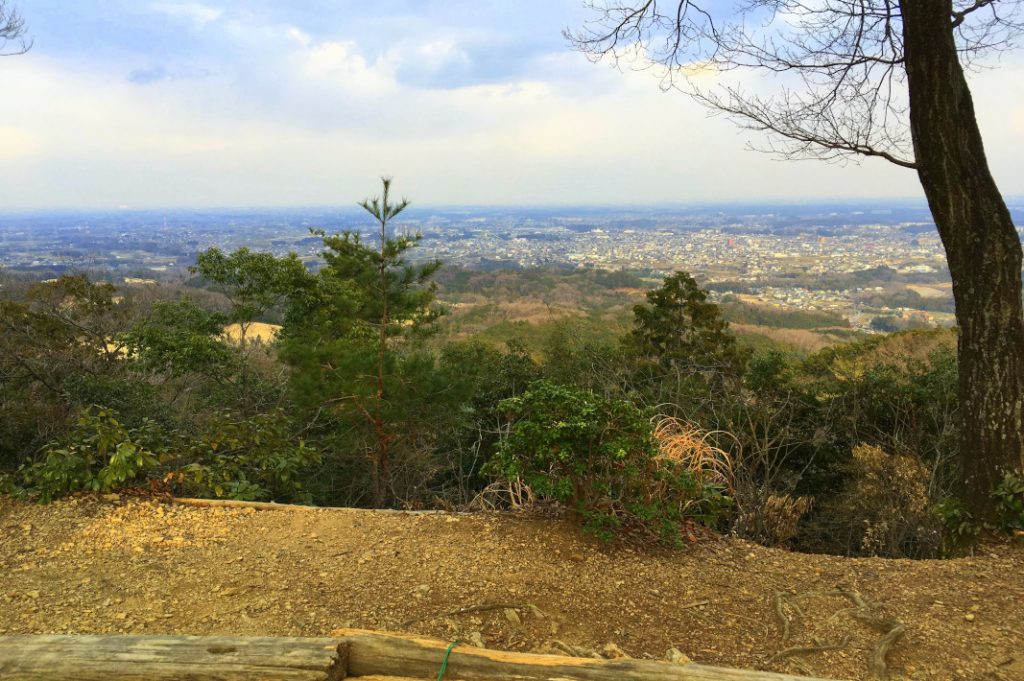 Exploring Hidaka, Japan's Secret Korea
Departing from Hidaka's Koma station, I was immediately greeted by some massive jangseung (red Korean totem poles with faces to fend off demons) as well as a wealth of information about the area's history. At the end of the 7th century, Korean refugees fleeing war landed in en mass in the Kanto region. In 716, the Japanese Court set aside Hidaka (originally named Koma) as a space for them. Nearly 2,000 Korean people settled there. While notable for its Korean-influenced décor, food, and shops, Hidaka is also home to a popular red spider lily festival, or majushage festival. Along the banks of Hidaka's Kinchaku field—which is encircled by a river, ringed by cherry trees, and home to a tranquil waterwheel, park, and local farming plots—thousands of the vibrant red blooms open in the early autumn. In pictures, the flowers transform the area into a dreamy, fantasy landscape.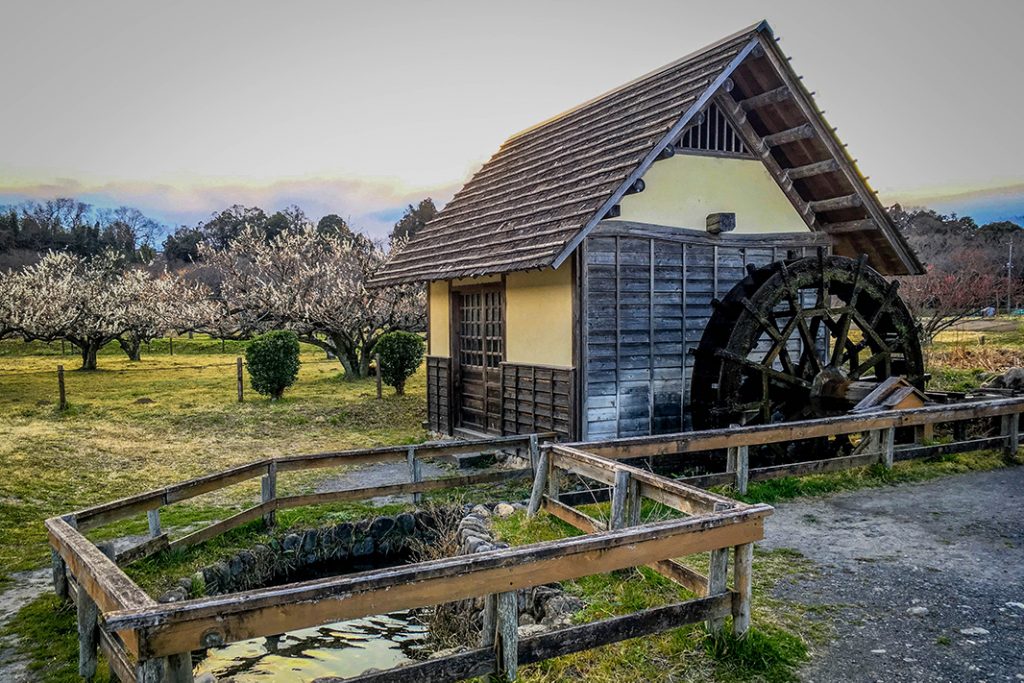 Hidaka's Trails
Meanwhile, the peaks of Mt. Hiwada, Mt. Taksasu, and Mt. Monomi create a protective semi-circle around Hidaka. The hiking trail that links them is gentle, appropriate for all ages and abilities, and takes approximately 3.5 to 4 hours one way. The full trail connects to Gojo falls. However, many simply ascend the 305 metre Mt. Hiwada before heading directly back to Koma station. The shortened route takes only 40 minutes. If you're set on hiking the full trail, like me, take note. Like many places in rural Japan, most trail markers are written only in kanji. Before you begin, write down the kanji for each mountain (included in the introduction) or pray that google translate is feeling benevolent that day.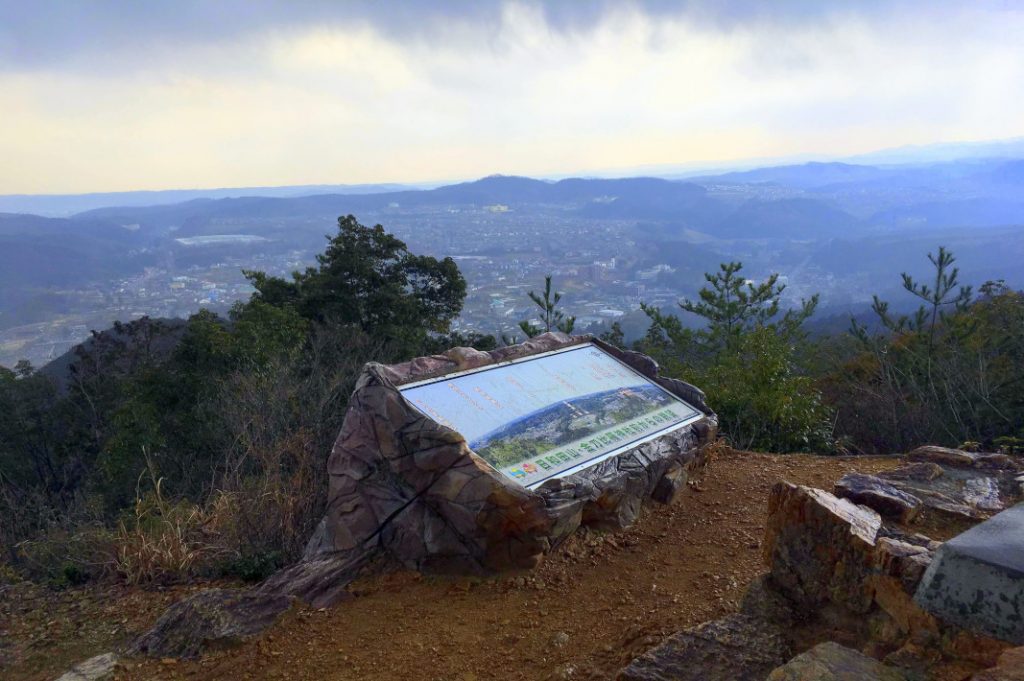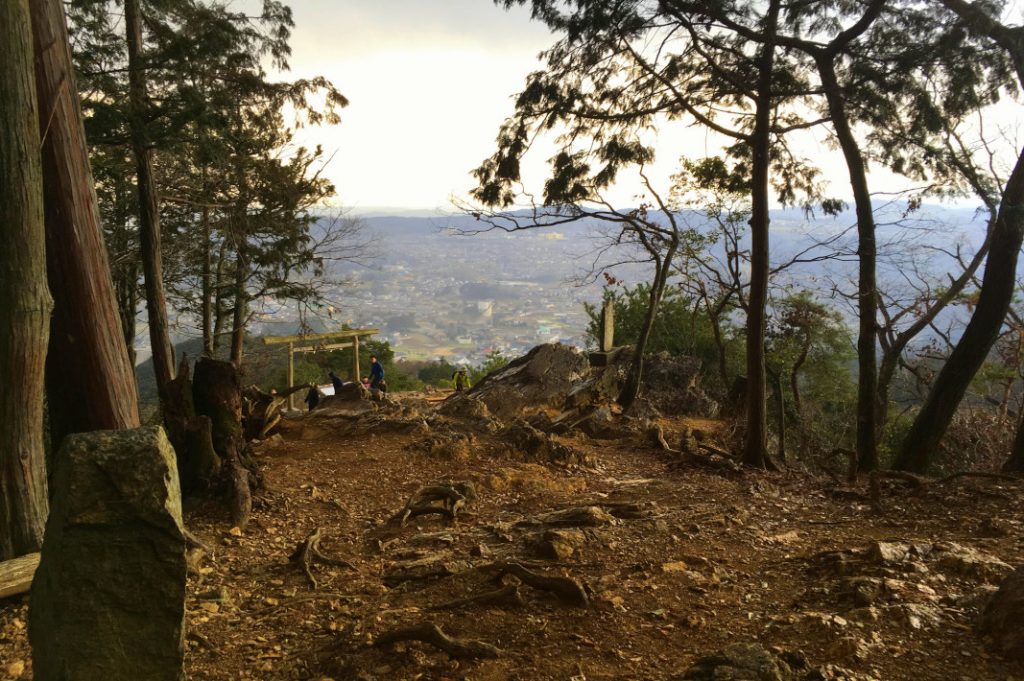 Hiking Mt. Hiwada
Mt. Hiwada's access point resembles a smorgasbord of trails leading upward. I picked one at random and thankfully learned that they all connected at the mountain's first massive, stone torii gate. Continuing, I quickly reached a fork with some not-quite-politically-correct signs marking the men's (男) and women's (女) paths (respectively, a steep and a gentle trail). Being of the female persuasion myself, I did as felt proper—and trudged onward along the men's path.
I spotted some other renegades along the way. However, the paths quickly joined up and levelled out into a gorgeous rocky viewing area. Here, another massive torii gate framed impressive views of Tokyo and Mt. Fuji. Just beyond the torii gate, there's a comfy row of benches and flat boulders on which to eat lunch or just kick back for a bit. The modest Kotahira Shrine is located just above this area. Meanwhile, further along the path, a fork leads upwards to Mt. Hiwada's lovely summit or sideways to the neighbouring Mt. Takasashi.
Trekking Mt. Takasashi
Having previously run into plenty of hiking groups (families, grandpas, even an English tour group), I encountered not a single person after turning off onto the Mt. Takasashi trail. Finally, I found the solitude I'd been craving. Its deeply forested pathways lead up to some interesting broadcasting towers at its peak. And before long, I reached a red-totem sign marking the trail to Mt. Monomi.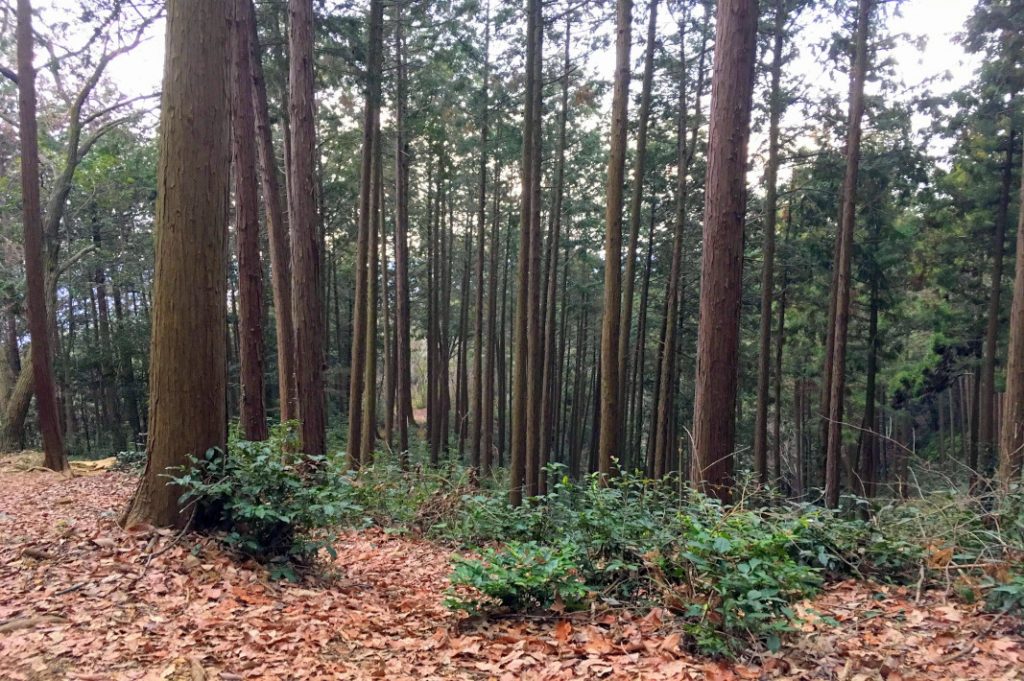 Cresting Mt. Monomi
Reaching Mt. Monomi's summit, I discovered a gazebo'd rest area with sweeping mountaintop views. To my great joy, I also struck upon some well-maintained public toilets. From here, I continued onwards to the 12-meter Gojo Falls (五常の滝). The path lead past some private homes before reaching another red-totem sign pointing off of the trail. After resting at the falls, I decided to extend my hike by retracing my steps back to Koma Station. However, if you'd like to be a bit more time-efficient, the path opposite the waterfall leads to a road, which will guide you out of the forest to Musashi Yokote Station (武蔵横手駅).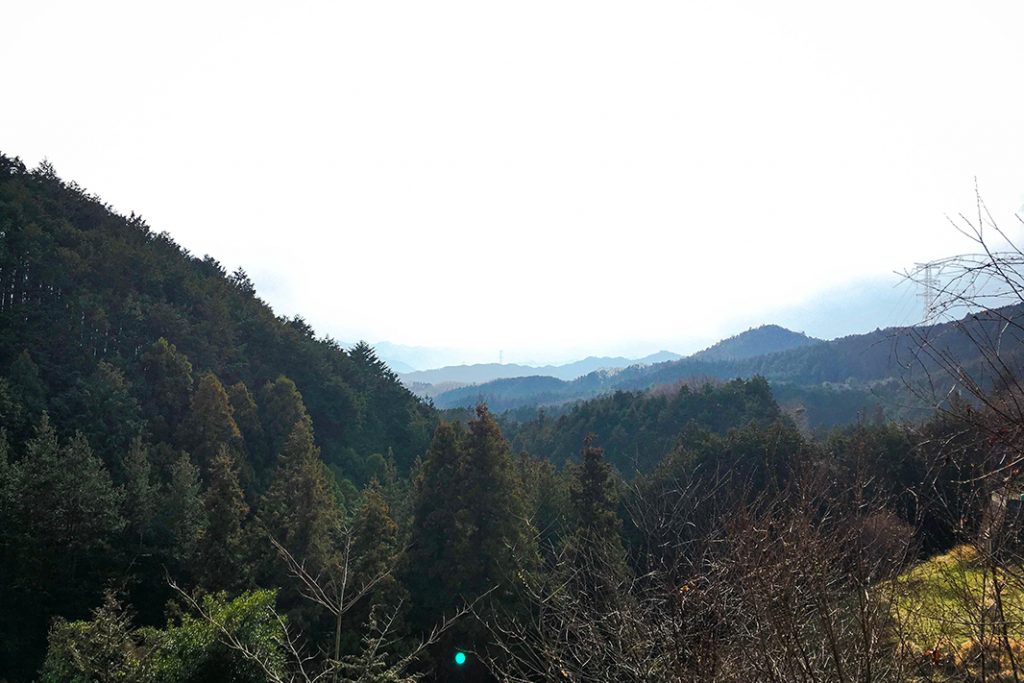 Name: Hiwada; Mt. Hiwada, Mt. Takasashi, and Mt. Monomi Hiking Trail
More Information: https://www.hidakashikankou.gr.jp/
Post by Japan Journeys.