The Champon difference
To the untrained eye, this noodle soup dish is reminiscent of ramen. On the contrary, it differs in both ingredients and composition.
If you've ever watched a ramen chef at work, you'll know the process. The noodles are portioned and boiled in deep mesh baskets. They're hoisted out, dripping, and the baskets are flung a few times to shake off excess water. The noodles are then slid into a heated bowl along with ladles of hot broth and an assortment of toppings from the myriad containers.
Champon has its own kind of one-pot, stir-fry style. First, the toppings (pork, seafood and vegetables) are fried off in lard and doused with a few ladles of the rich chicken and pork bone broth. To this, the noodles are added and cooked alongside everything else. Interestingly, the noodle in this dish is one made specifically for it: the champon egg noodle.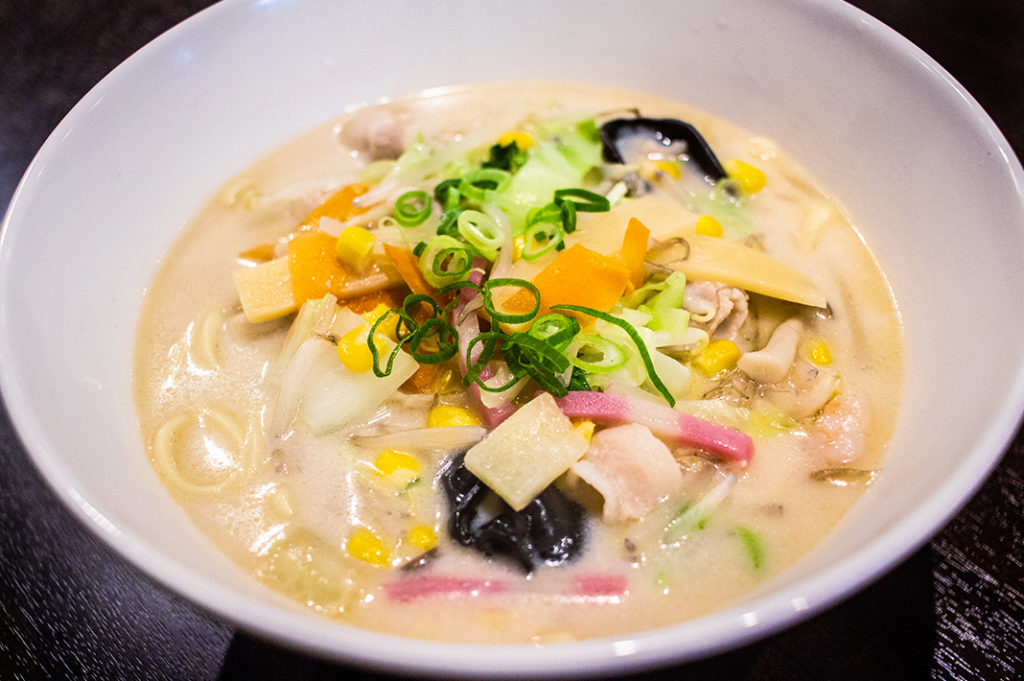 Eating Champon
When the bowl is placed before me, I'm overwhelmed. So many colours and ingredients; where to begin? As with ramen, I start with a spoonful of broth. Salty, thick, rich. Now to the toppings. It's steaming hot so I start to pick at the cooler ones. Carrot, cabbage, bamboo shoots, corn…all good stuff. Then there's the pink and white kameboko fish cake slices and bean shoots and scallions. I start to use my chopsticks to move things around and count two kinds of mushrooms. The stir-fried pork is delicious, as expected, and the next thing I know, I'm eating a prawn. There's a lot happening and I'm loving it. 
I slurp up a few thick and slippery noodles and the word 'nostalgic' comes to mind. Having never had Champon before, I'm at a loss as to why. Perhaps the long list of seemingly random ingredients reminds me of my mum's style of cooking, perhaps the Chinese/Japanese fusion reminds me of Australian Chinese noodle boxes I had growing up? I can't put my finger on it and I'm OK with that.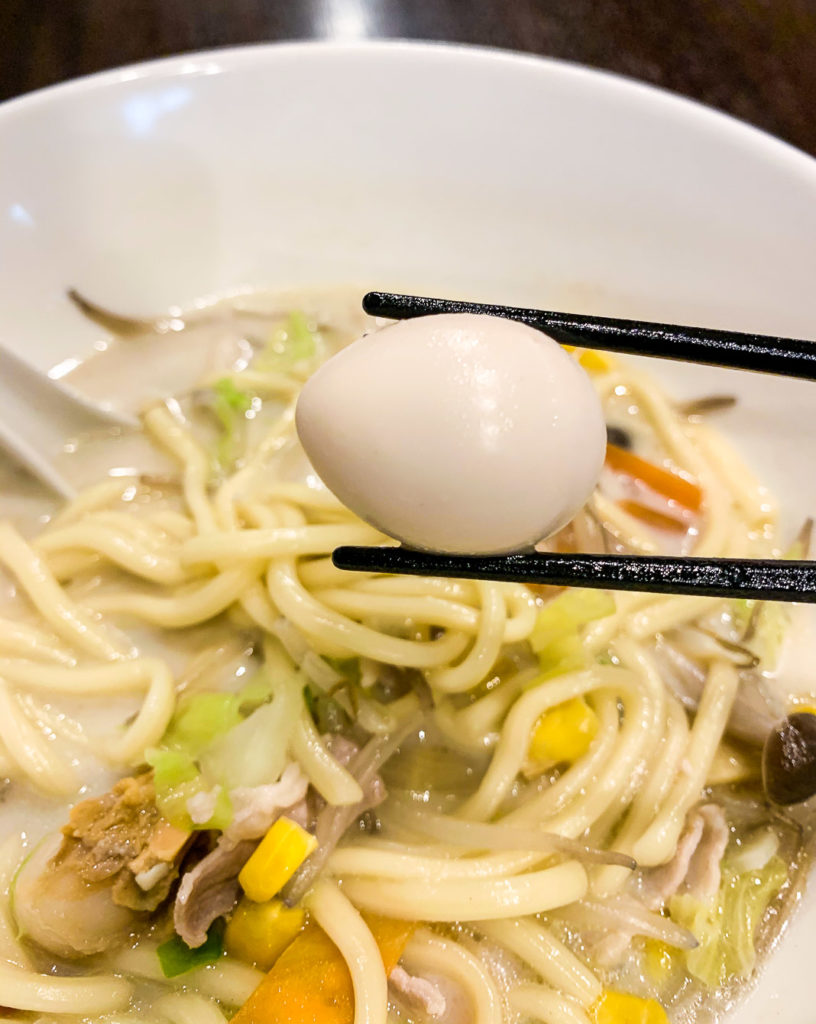 As I continue to eat, I understand that the toppings are really more like fillings—they're throughout the whole bowl, delightfully tangled in the noodles. Just when I think I've got a handle on things, I unearth a pillowy scallop from the depths. Then some squid, a quail egg, another prawn and even more squid. The hits just keep on coming! The dish is unpretentious and comforting and has me smiling to the very last sip.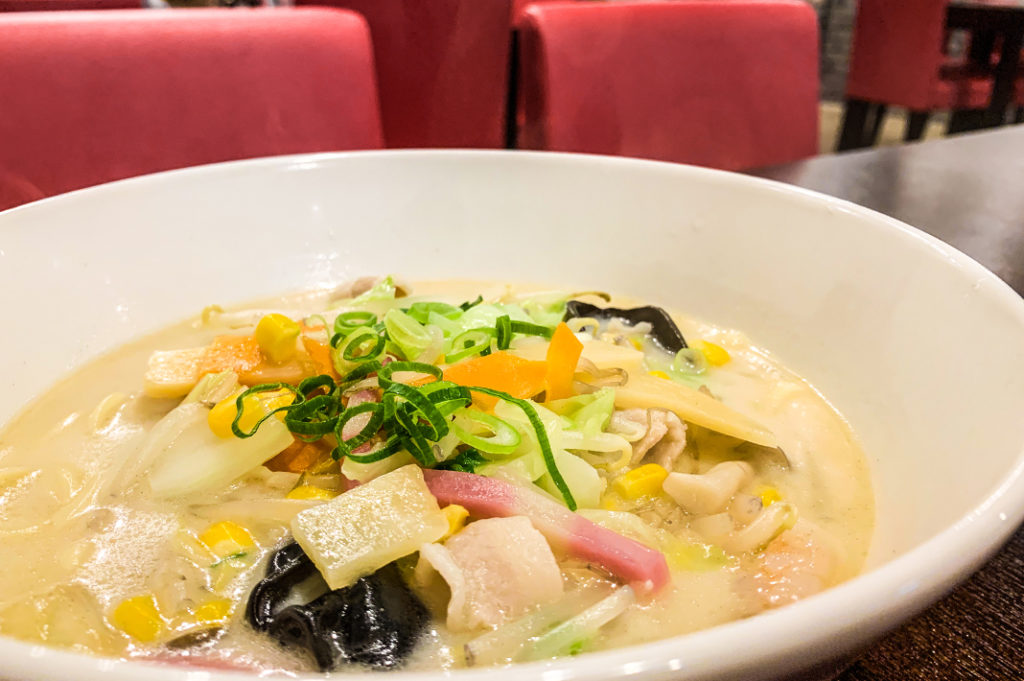 Where to eat Chanpon in Nagasaki
Champon is so famous that you can pretty much find it anywhere in Nagasaki, though it's said that the Chinese restaurant Shikairou, est. 1902, is the birthplace of Champon and Sara Udon. It's located near the Oura Cathedral and it seems that there is always a wait for a table. I would later try Sara Udon there, another famous Nagasaki dish, but for my Champon fix, I went to Chinatown.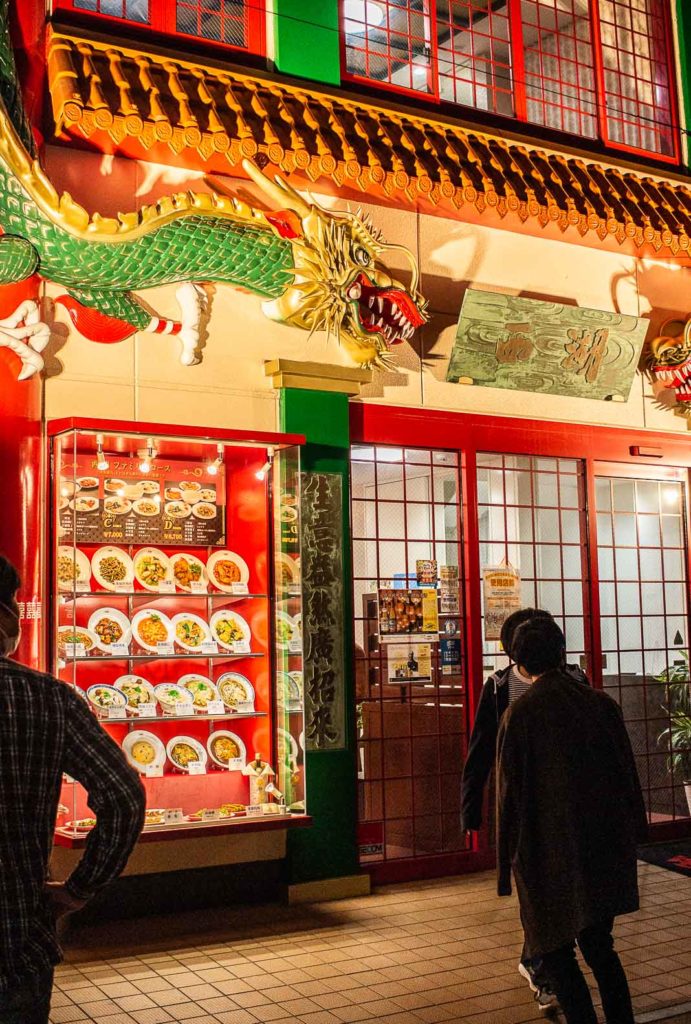 As the oldest Chinatown in Japan, Nagasaki Shinchi Chinatown is worth a visit. It feels pretty much like any other Chinatown and is a great spot for a meal, a drink and some photo opportunities. Champon is ubiquitous here and even comes in deluxe versions.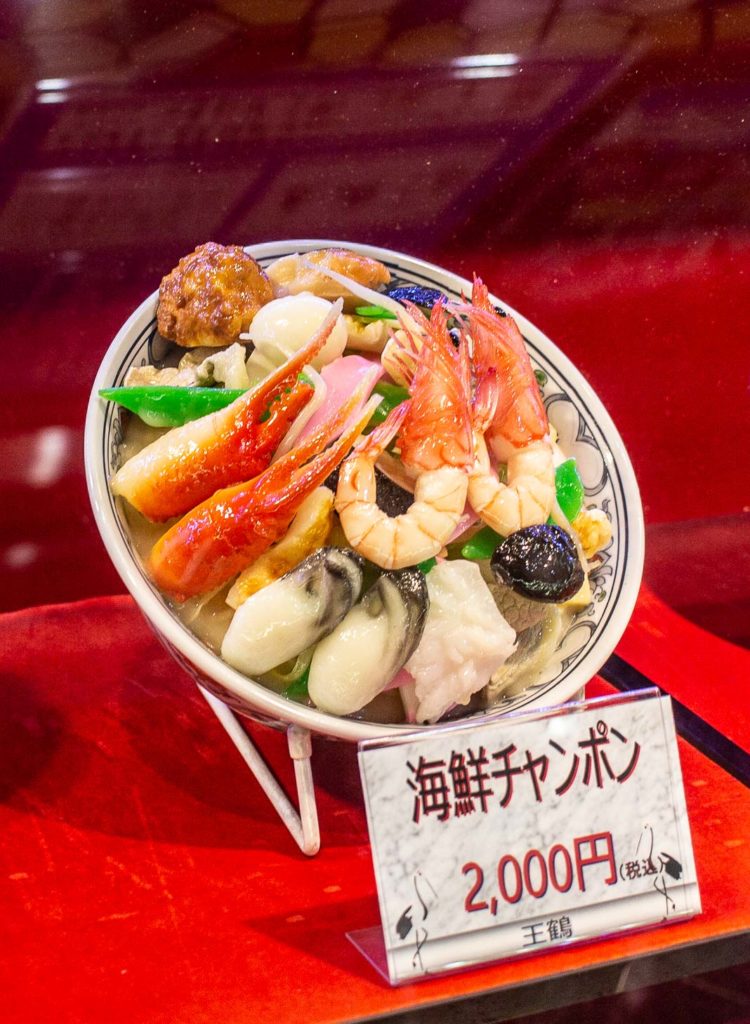 Another place to point out is Ringer Hut. This chain restaurant opened in Nagasaki in 1974, named after one of the Western men you can learn about at Glover Garden. The menu features Champon and Sara Udon, and there are over 470 dining locations around Japan.
Also, be sure to keep an eye out for champon souvenirs and snacks while you're in town. I spotted these hard-boiled lollies aka "drops" but wasn't game to try.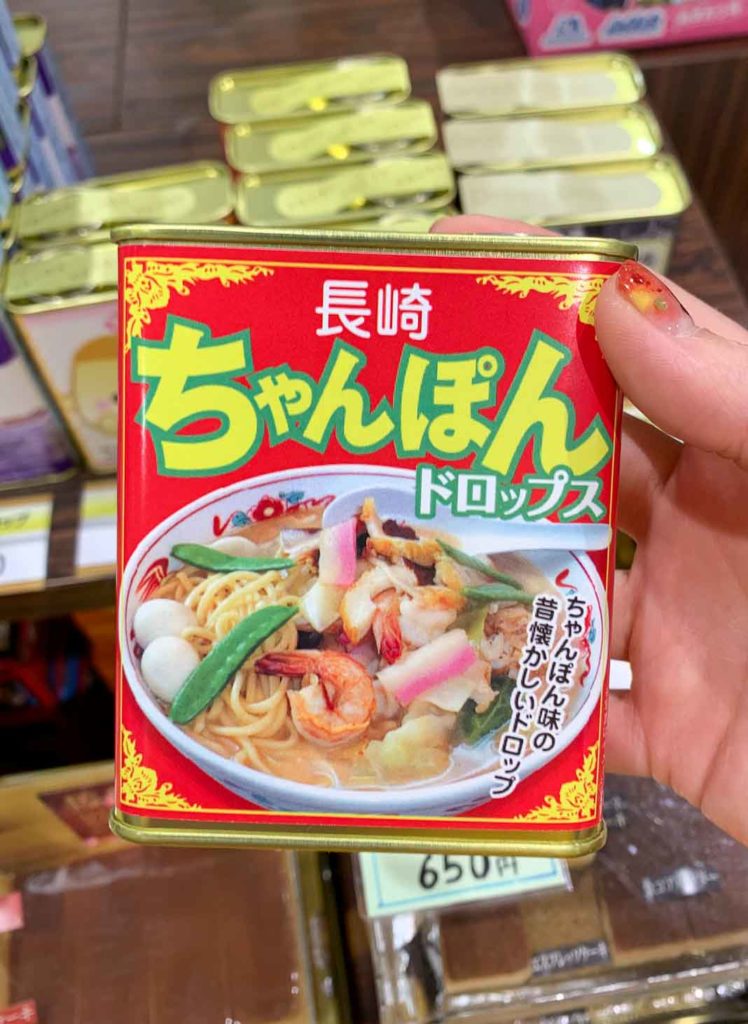 Champon through Japan and beyond
Though Champon originated in Nagasaki, its influence has spread far and wide. Not only are there different versions around Japan—like the soy-based Ankake no Champon, or the miso-broth version in Akita, no doubt adapted to suit local ingredients and palettes, but it can also be found in Korea. It's said to have come about during Japan's occupation of Korea when Japanese soldiers spotted a Chinese noodle dish and nicknamed it Champon due to its resemblance.  The name stuck, phonetically as Jjamppong, and over time Korean ingredients were added for an even more unique adaptation. 
Nagasaki Champon is so famous that you'll find it in convenience stores all over Japan, too. Just today, perhaps because I had Champon on the mind, I spotted it in microwaveable meal form, as well as two types of instant noodle cups. Be that as it may, when you come to Japan, you'll want to try the real thing, and that means you should head to Nagasaki. I wonder if you can top how many ingredients I found in my bowl?
Post by Japan Journeys.