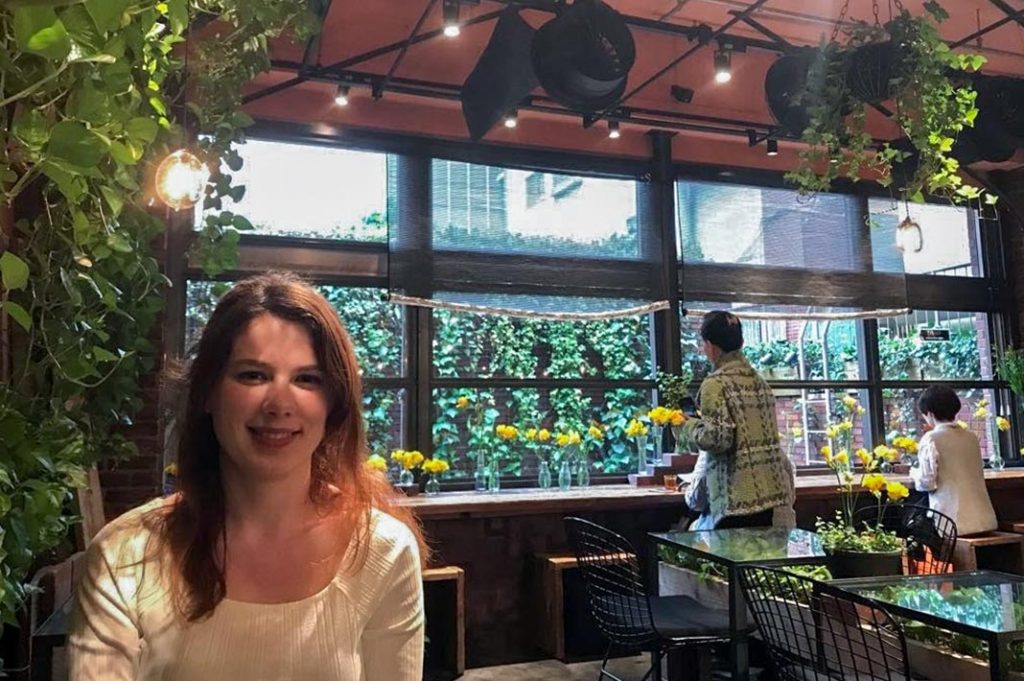 The air is sweet, and fresh blooms adorn every surface at this Tokyo cafe. Patrons tuck themselves into cozy corners, enjoying a bite to eat or easing back with a cup of herbal tea. And leafy tendrils cascade from the ceiling and spill out of crevices. Is this gently lit gem a nature lover's paradise? Yes, yes it is. Welcome to Aoyama Flower Market Teahouse.
Concept
A marker of any well-stocked neighbourhood, Aoyama Flower Market stalls and stores have rooted themselves throughout all of Tokyo. And its branches extend throughout Japan. Offering a variety of plants, carefully-crafted bouquets and arrangements, and assorted home sundries, the company has done very well for itself. Its teahouses aim to provide patrons with a place to enjoy food, drink, and events in a greenhouse-like space where the flowers are in bloom every day. Currently, there are three teahouse locations: Aoyama, Kichijoji, and Akasaka.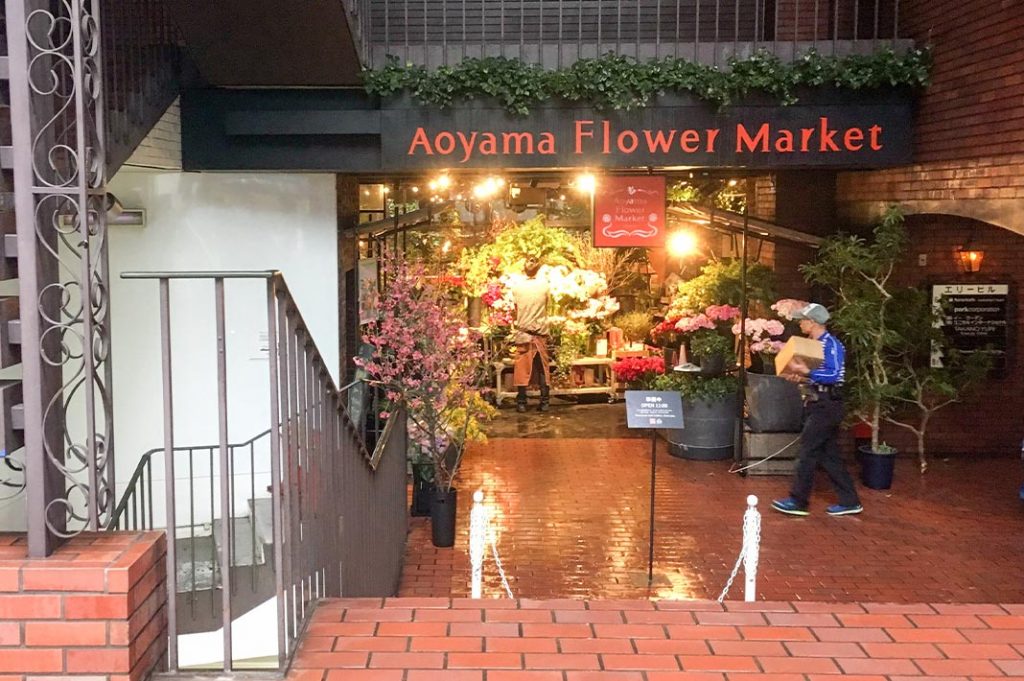 Getting There
We were happy to visit the Aoyama branch. Easily accessible from Omontesando station, walk 1-2 minutes southeast and look for the Flower Market's sign. Inside, there are two sections: the flower market itself and the teahouse, where patrons can sit and order drinks and food.
The entrance leads directly into the flower market. Although the displays are tempting, we recommend immediately working your way to the back half of the shop, where the teahouse is, and either snagging a table or placing your name on the waitlist. The teahouse is popular, especially on weekends. You'll have plenty of time to browse the shop—which also offers items like lavender and rose hand creams if you'd rather not take fresh flowers home in your luggage—after your meal. During peak hours you may have to wait in a line outside of the shop. Please note that only the Akasaka branch accepts pre-made reservations and, even then, only for dinner hours.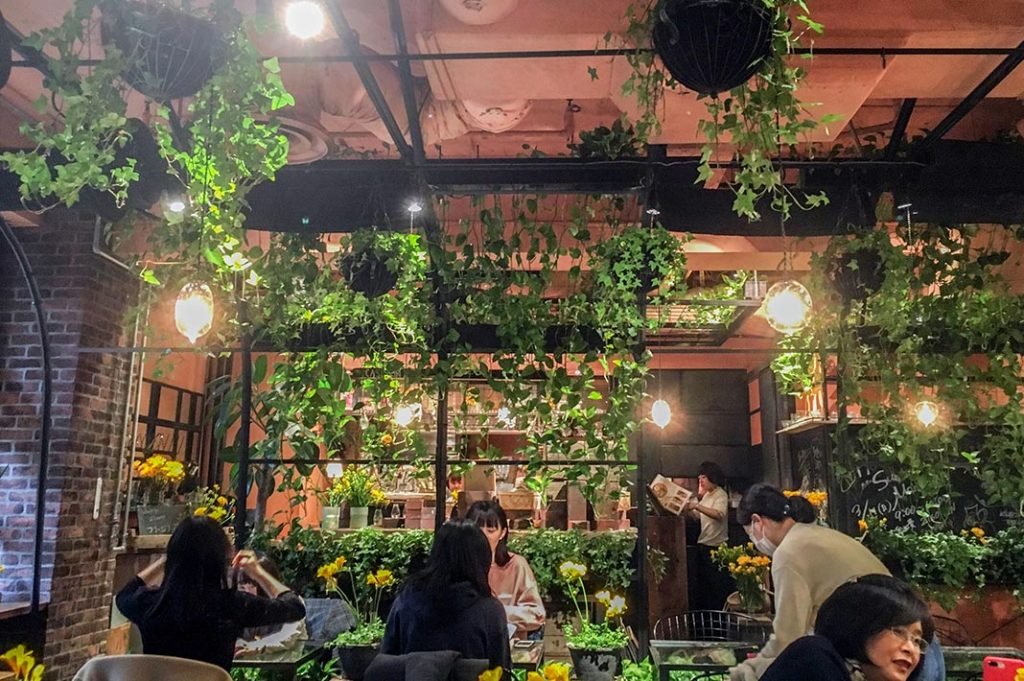 First Impressions
Once you're in, let your surroundings sink in. The closer you look, the more arrangements you'll discover. Each week, the decorations and arrangements pay tribute to a new "weekly flower". As a result, each visit is a unique experience. During our visit, yellow rose was having its moment, and we found its blossoms scattered throughout the teahouse (and dishes).
Drinks
We can't recommend the house's special herbal teas enough. Either chilled or hot, they're the perfect compliment to your surroundings, encouraging you to sink into this sanctuary and leave the outside world behind.
There are two house blends on offer: the relax blend and the refreshing blend. The former is a dreamy mix of lemon balm, lemongrass, dandelion, spearmint, oregano and 5 fresh herbs. The later consists of energizing rosemary, lemongrass, lemon balm, spearmint, apple mint and 5 more kinds of fresh herbs. A pot of either will provide multiple cups at a very reasonable price.
Many old favourites, such as Earl Grey, are also available. However, we'd also recommend trying the rose tea or rose soda. Infused and garnished with fresh roses, it's certainly worth ordering. If you're in the mood for something a little stronger, there are plenty of red and white wine options available, as well as craft beer and mojitos.
Lunch and Dinner Options
In terms of food, imagine French bistro with a Japanese twist. Ingredients are light, fresh and, just like the surrounding arrangements, they complement each other excellently. Pretty, handmade English menus are available on site. If you'd like to check the ingredients beforehand, look here for the current food offerings. However, food options and specialties will differ between the locations. Regardless, many dishes feature edible flowers and are decorated in Instagram-worthy designs.
Desserts
Save room for desert! The seasonal flower French toast tastes as good as it looks. Meanwhile, the flower parfait, a base of rose jelly topped with vanilla ice cream, berry mousse, fresh cream and real rose petal accents is a must-try.
Name: Aoyama Flower Market Teahouse
Address: Aoyama Branch: 5-chome−1−2 Minamiaoyama, Minato, Tokyo.
URL: http://www.afm-teahouse.com/
Post by Japan Journeys.