Sake can be easily found in every restaurant and convenience store in Japan, but to really gain an appreciation for this local, historic brew, head to Sawanoi Sake Brewery in Ome. There, learn more about the distillery process, enjoy a sake tasting, and eat delicious dishes in a riverside setting. Only 90 minutes from Shinjuku station, Sawanoi makes for a great day trip from Tokyo.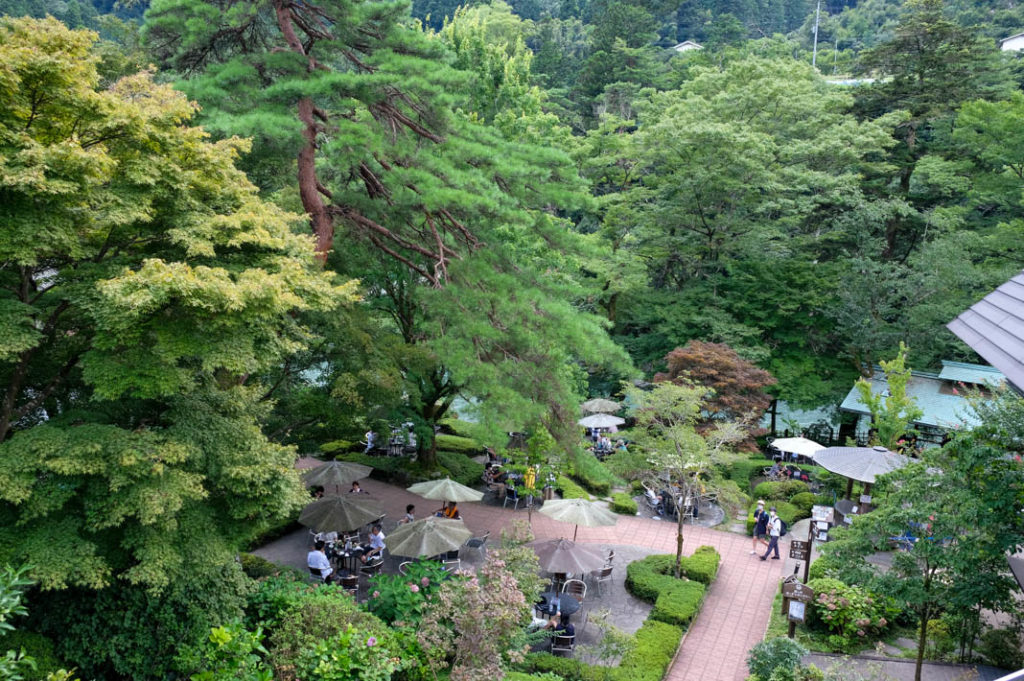 Tour the Sake Brewery
Although Sawanoi is the brand name, after the Sawai area that the brewery is located in, the actual name of the brewery is Ozawa Shozu. Founded in 1702, it is the oldest sake brewery in the Tokyo region and is a local favorite.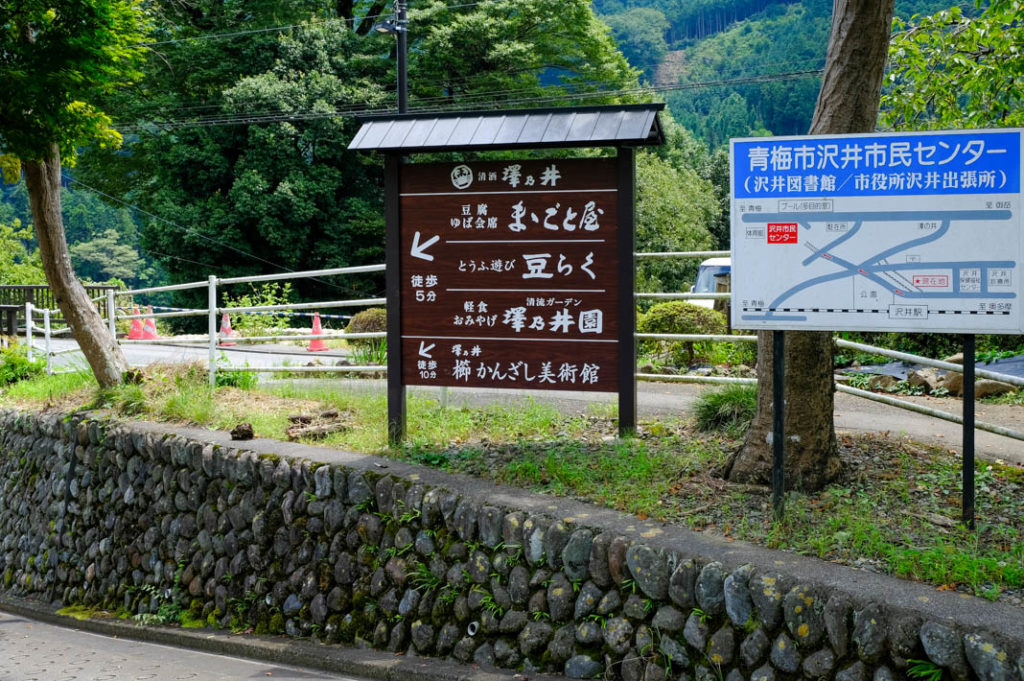 To learn all about this venerable establishment, join one of the brewery's free tours. These tours are held four times a day and last about 45 minutes. There, you will learn more about sake production, and get to look around the distillery and storehouse. What sets Sawanoi sake apart is the pure mountain spring water used in the brewing process. The brewers are quite proud of this fact, and a highlight of the tour is the spring itself, dug 140 meters into the rock to access this special water. The tour concludes with a taste of the newest seasonal sake on hand.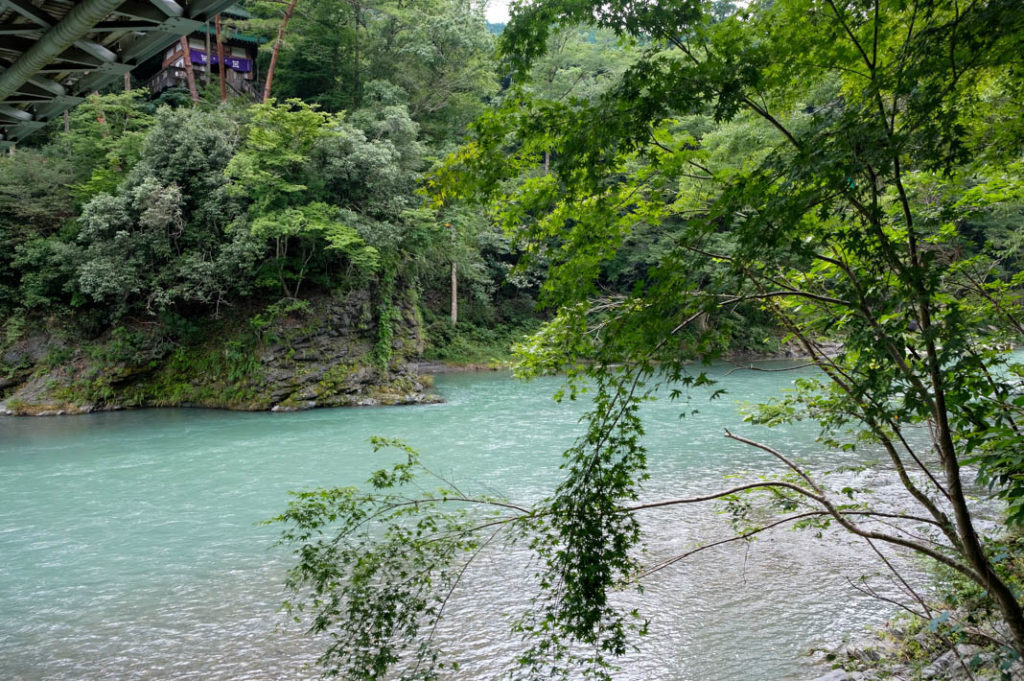 While I highly recommend this tour, do note that it is in Japanese, with printed English information available. However, a few times a month, special English tours are also offered. (These special English tours are also free.) Check the website for the schedule.
Sample more at the tasting room
One of my favorite facilities at Sawanoi Sake Brewery is their tasting room. Growing up in California, I've been to my share of wine tastings. This is a similar experience, but you get a lot more sake for your yen. Also, since the brewery is close to the station, you don't need to plan for a designated driver for your day trip out of Tokyo.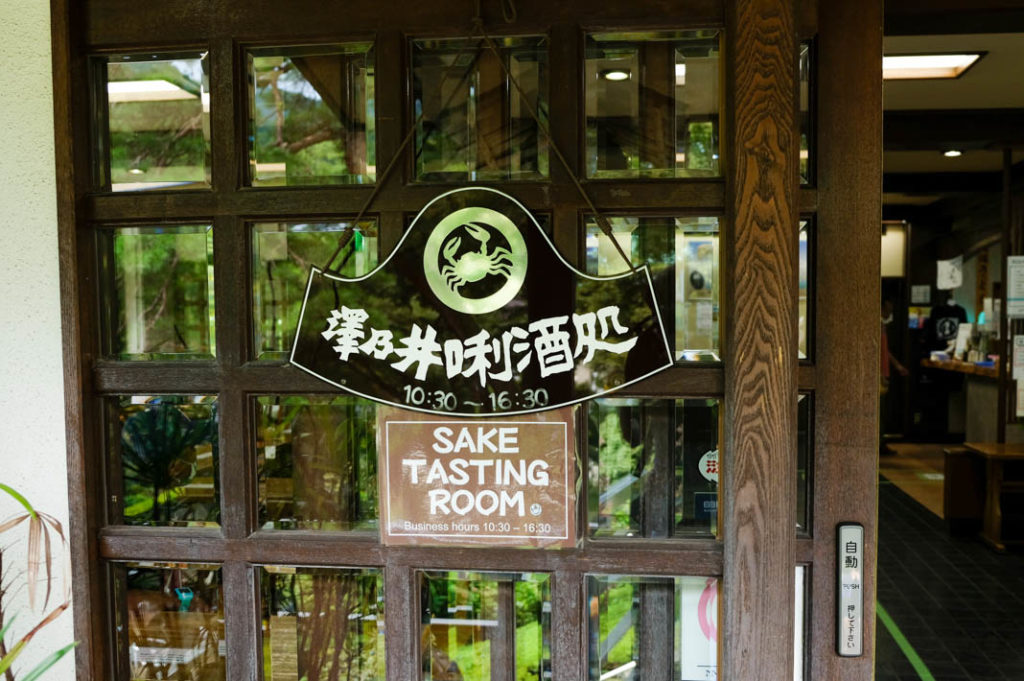 At the tasting room, you have the opportunity to try the different sakes that the brewery produces. The tasting menu has notes on the various brews both in Japanese and English. Usually, at least one of the sommeliers speaks good English, so feel free to ask any questions you may have. This is an excellent opportunity for novice sake drinkers to taste a number of sakes side by side and notice the differences in flavor. Each taste runs between ¥200-¥500 and includes a full glass in a ceramic cup with the Sawanoi Sake Brewery logo. Drink your sake in the tasting room itself or take it outdoors to one of the riverside tables. When you're ready for another taste, bring your cup back to the tasting counter and your next pour is ¥100 off. At the end, you can take your cup home as a souvenir.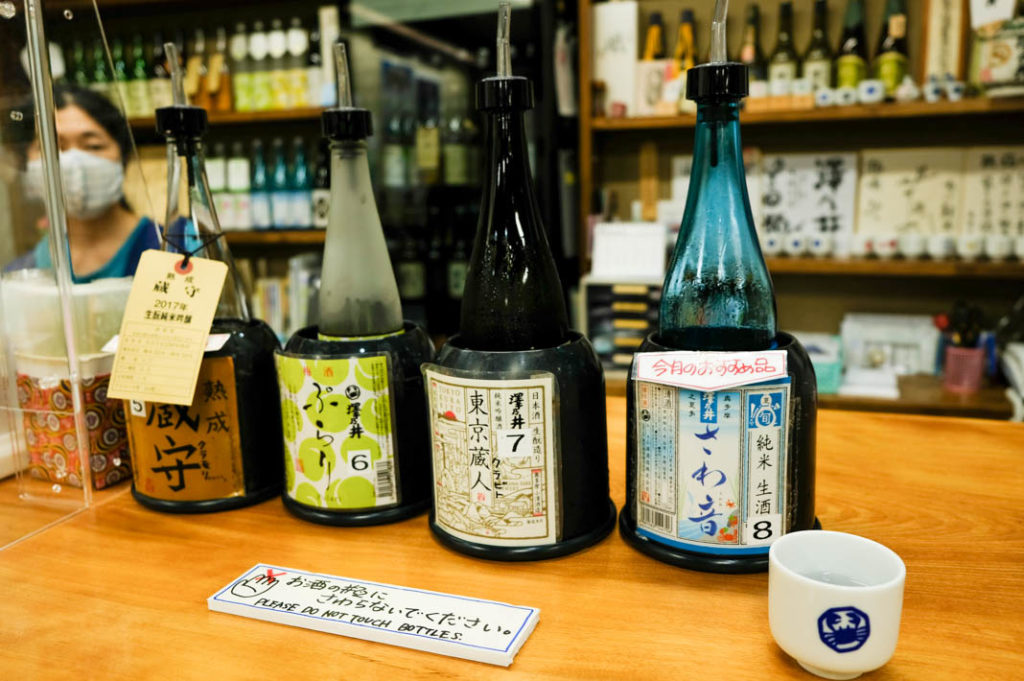 Dining and Other Facilities
By now you are surely hungry, and fortunately, Sawanoi has you covered. There are quite a few different choices for eating on the premises, from the snacks offered at the tasting room to a gourmet sit-down restaurant. My choice is Mameraku, a more casual restaurant that specializes in tofu and fermented dishes using the pure spring water of Sawanoi. The menu rotates seasonally, but for around ¥1500 one can expect an entree showcasing this special soft, flavorful tofu, surrounded by various side dishes and pickles. Even if tofu isn't really your thing, trust us, you've never had tofu like this before!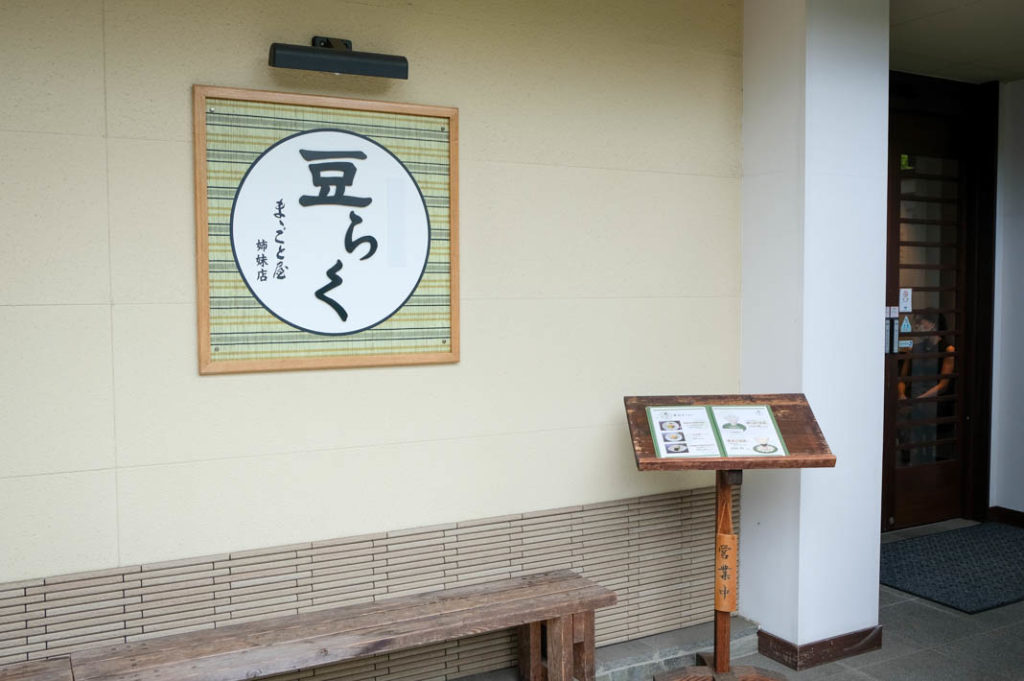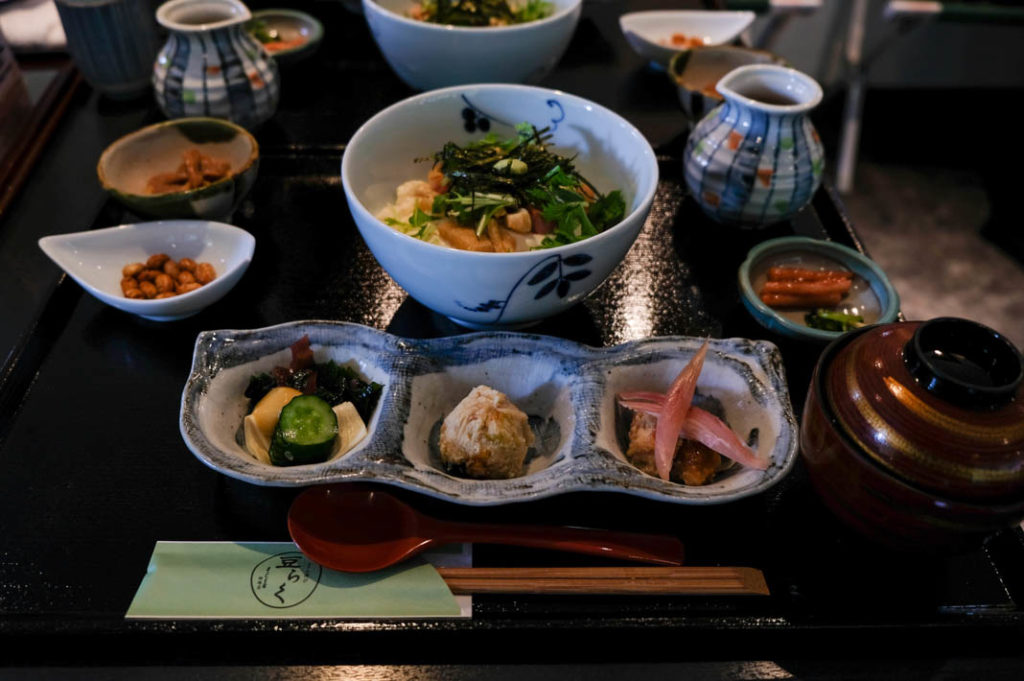 Other facilities on the premises include restrooms, a snack bar, a museum, and a gift shop where you can purchase your new favorite bottles to take home. The surrounding river area makes for a pleasant afternoon stroll, and in the summer months expect to see plenty of people rafting or wading in the shallows. Breathe in the fresh mountain air, take in the idyllic view, and enjoy your day trip from Tokyo at Sawanoi Sake Brewery.
Getting to Sawanoi Sake Brewery
To get to Sawanoi Sake Brewery, simply take the JR Chuo line to Sawai station, changing trains at Ome. The brewery is a 3-minute walk from the station.
Name: Sawanoi Ozawa Brewery
Address: 2-770 Sawai, Ome, Tokyo
Open: 8:00-17:00 (closed Mondays)
URL: http://www.sawanoi-sake.com/en
Post by Japan Journeys.