Get ready to explore Shinjuku's neon heart with our ultimate guide to Kabukicho.
Shinjuku is the modern heart of Tokyo; a place of high street shopping, back alleys filled with whiskey bars and ramen joints, and some of Tokyo's quirkiest tourist attractions. At its heart is the legendary Kabukicho, so famous that it has been replicated in a series of video games based on yakuza crime families.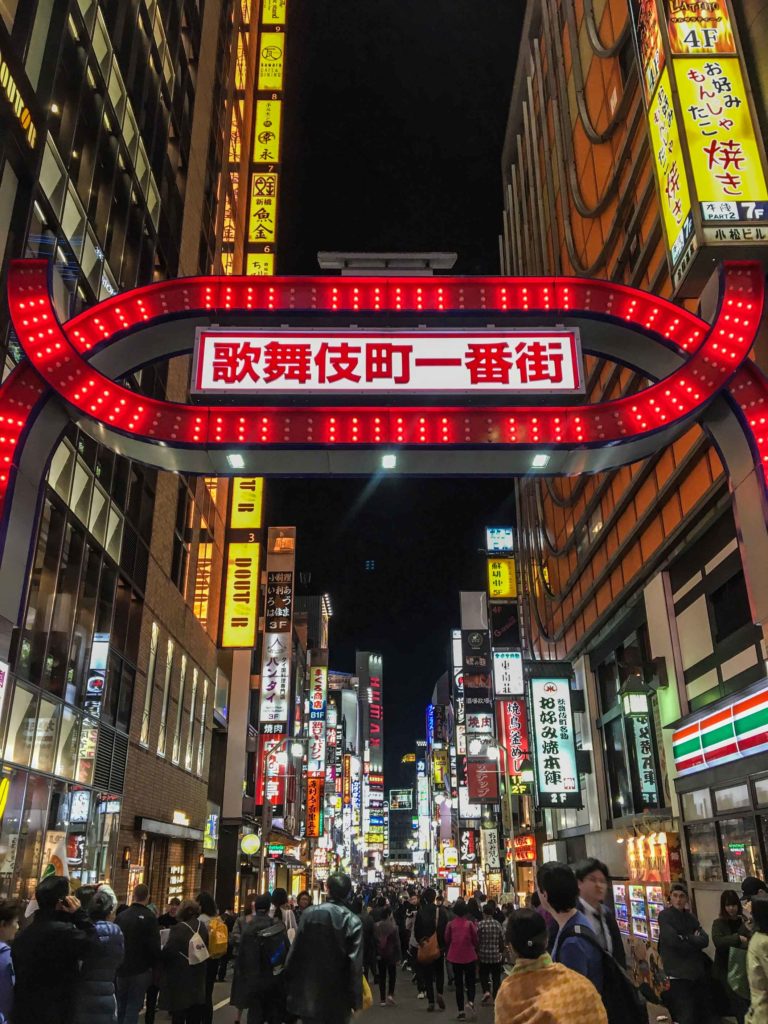 Kabukicho has an interesting and slightly odd history. The area was razed by bombs during World War II and the Kabukicho we know today is a modern, post-war invention. Its name is perhaps Kabukicho's oddest feature; after the war, the name was given due to a planned kabuki theatre opening and general revitalisation of the area. This theatre was never built; in fact, there are no kabuki theatres in Kabukicho, and yet the name stuck.
This neighbourhood is packed full of things to see and do, some hidden and others well-known. It's a place that's easy to return to time and again, like a moth to a flame. The neon lights and the bustle of Kabukicho draw you in and hold your attention for hours on end. Here are a few unique local elements to Kabukicho that'll keep you coming back.
Samurai Museum
This place should be Kabukicho's pride and joy, and yet fewer visitors know about it than you'd think. Found just around the corner from the TOHO Cinema and its famed Godzilla head, the Samurai Museum is a goldmine of original, legitimate samurai armour and weapons from centuries past. If you buy a ticket, a fluent English-speaking guide will take you through the exhibits and tell you fun facts about the samurai. (Like how the average height in Japan was once so short that samurai rode on ponies, not horses!)
The best part of the Samurai Museum is, undoubtedly, the presentation which is given halfway through the museum tour. You're sat down on the floor in a group of around twenty, and a man descended from a samurai family, trained in swordsmanship, will demonstrate several authentic sword motions and ceremonial poses of the samurai.
Shinjuku Golden Gai
Golden Gai is a small collection of interconnected alleyways in Kabukicho that each hide a slew of unique and tiny bars and izakaya. Locally, these kinds of alleys are known as yokocho; remnants of the pre-war drinking traditions of Japan. You can still find them dotted around Tokyo, with Golden Gai being the most famous and beloved. It's undeniable that Golden Gai is quite the tourist trap these days, with its hike on beer prices and the weekend crowds but, ultimately, none of that matters.
In Golden Gai, the bars are often themed, such as Deathmatch in Hell, a cheesy but charming little bar that's themed around heavy metal, movie props and posters, and boardgames. It has a lot going on for such a tiny space, but you won't find another bar like it in Tokyo. Not all Golden Gai bars are like Deathmatch, though. You'll also find more traditional izakaya serving bar snacks and cheap beer. Most bars in Golden Gai get quite busy on weekends, so here's a tip: look up; most buildings have a bar on the second floor, too. Looks can be deceiving so make sure to duck in and root around and you'll surely find a few interesting watering holes.
ARTNIA Square Enix
Nestled right on the edge of Kabukicho, behind Shinjuku Eastside Square, is ARTNIA Square Enix, a bright and vibrant themed café and store. This is a near secret recluse for those visitors who want to enjoy the anime pomp and splendour of Akihabara without the almost oppressive crowds. Licensed by Square Enix, this store changes up its stock seasonally with the release of the latest game, selling unique merchandise like plushies, shirts, board games, vinyl, and more. It's also a café with fantastic service and some of the best pancakes in Tokyo.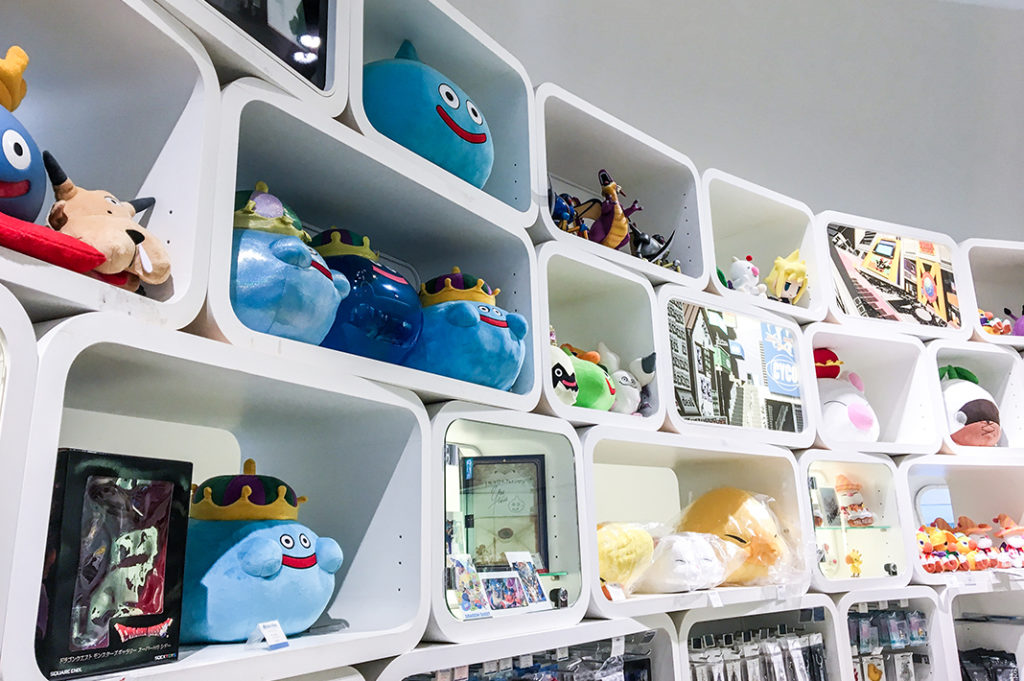 Kinokuniya
Across the road from Kabukicho's infamous red neon gate (and the enormous Don Quixote) is the country's largest Kinokuniya bookstore. This shop climbs up for several floors, with one dedicated entirely to English language books. Many of these are translations of Japanese novels, poetry, and manga. It's the ultimate place for shoppers with a passion for Japanese books who haven't quite reached the ability to read Japanese. The store also sells paintings, fantastic stationery, and local crafts.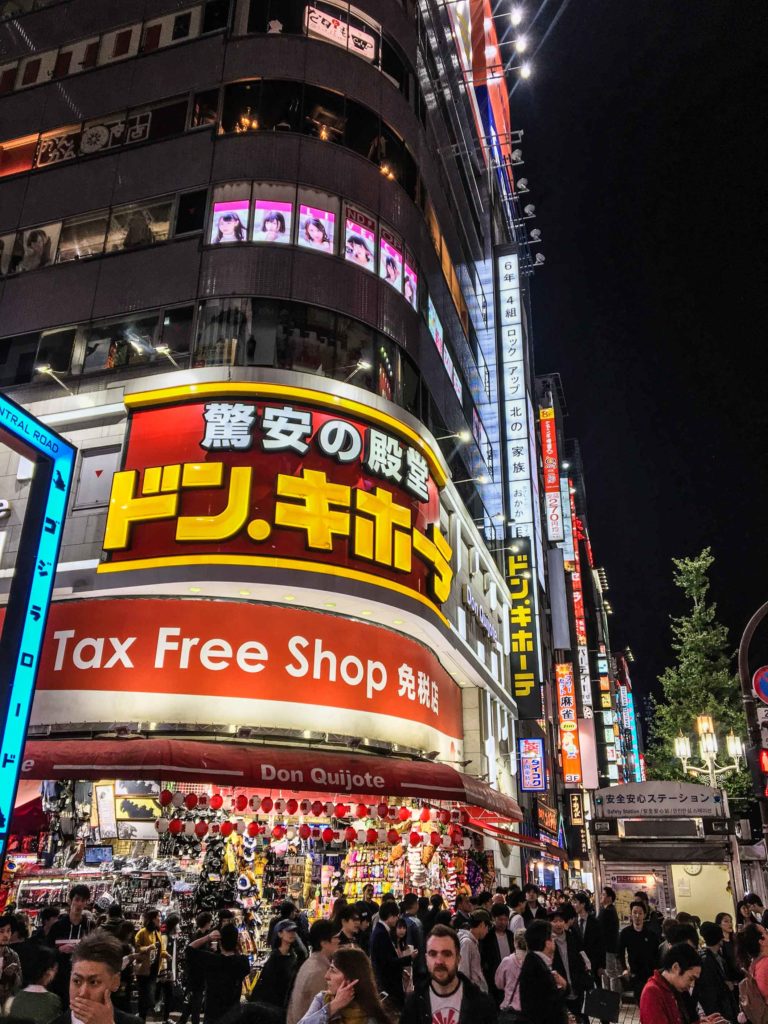 Robot Restaurant
This is peak Kabukicho. The restaurant that is not visited for its cuisine, Robot Restaurant is a place where Japanese pop culture explodes in a shower of music, colour, and anime sci-fi strangeness. Daily dance shows feature taiko drummers, laser light shows, kawaii dancers, and so much more. This is the height of explosive Japanese pop culture and no guide to Kabukicho is complete without it. 
So, whether you're drinking, shopping or bathing in neon, there is plenty to keep you occupied in Shinjuku's best entertainment district. Don't be afraid to lose yourself to exploring those neon streets. And, if you find there's a lot you didn't get to see, no worries—you can always come back again. And again, and again.
Getting to Kabukicho
You can reach Kabukicho in five minutes from the east exit of JR Shinjuku Station. The Fukutoshin, Marunouchi, Oedo and and Seibu-Shinjuku Lines also have stops nearby.
Post by Japan Journeys.