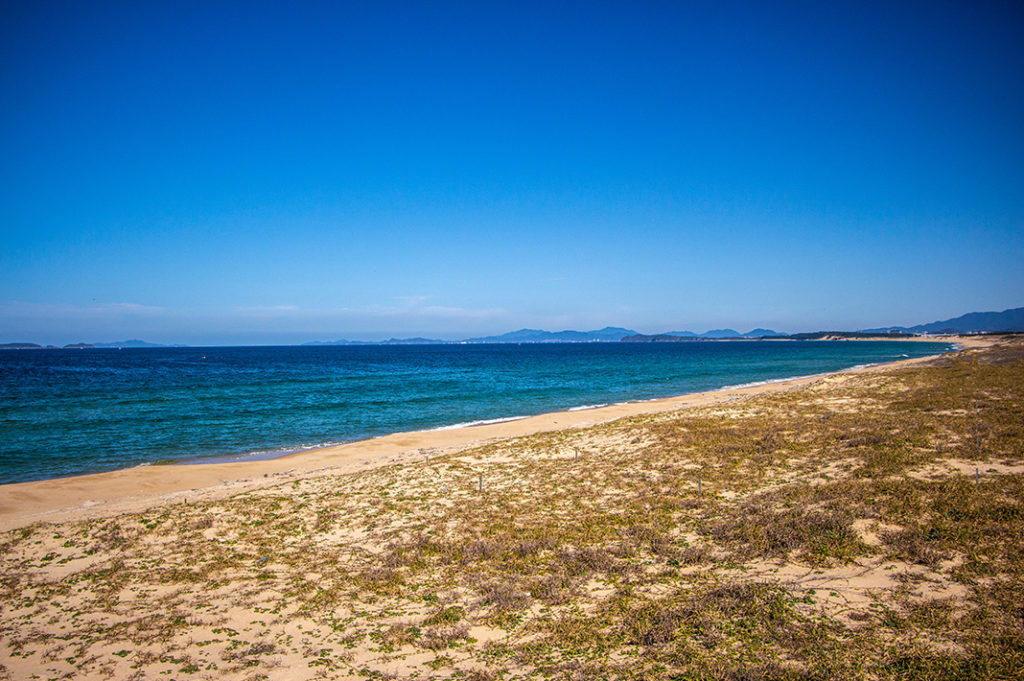 If you're searching for a fun family activity in Fukuoka, look no further than Uminonakamichi Seaside Park. Located on a thin peninsula opposite the city, with the Genkai Sea on one side and Hakata Bay on the other, this park has aquatic views and wide-open skies to calm any mind. But that's not all. This sprawling facility also happens to be a one-stop-shop for cycling, golf, playgrounds, a zoo, seasonal flowers and more! Given its size, we recommend allocating a full day to do it right—it's not the kind of place to just pop in to. Bring along some lunch or buy it there, and get ready for some fun in the sun!
What to see at Uminonakamichi Seaside Park
There are too many ponds, forests, gardens and views to name, but rest assured of their existence. For those who fancy a little activity, there's both putt-putt golf and disc golf available. And if you have little ones in tow, you'll be glad to know there are more playgrounds than they could possibly handle in a day. The aptly named "Animal Forest" is home to capybara, sheep, monkeys, prairie dogs and flamingo, while "Wonder World" has go-karts and a mini steam locomotive to keep them happy.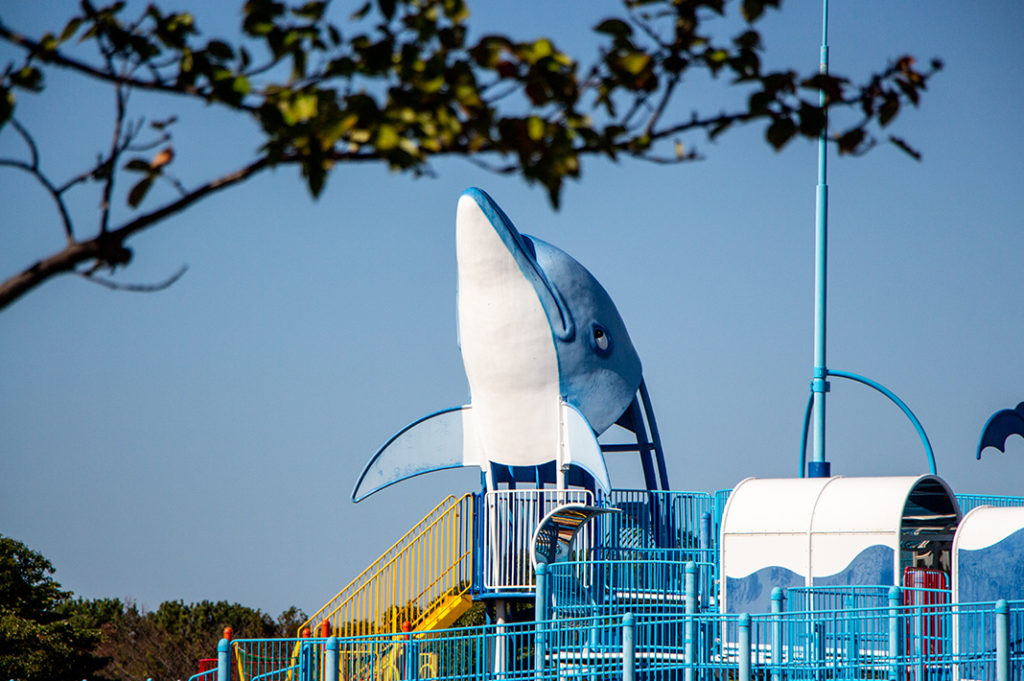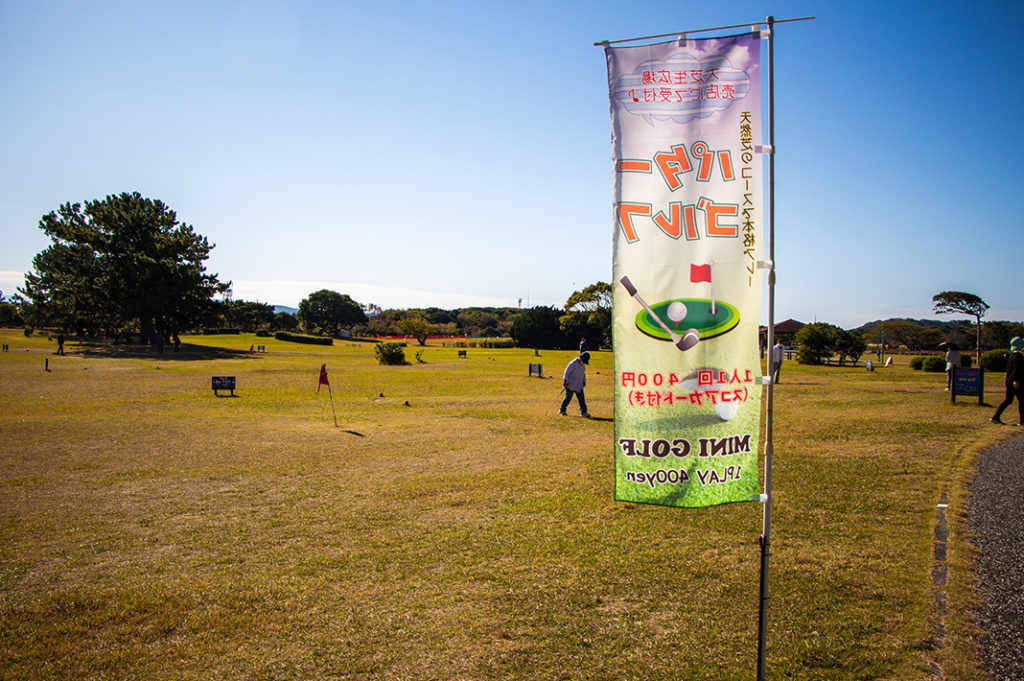 Depending on when you visit, you could do some free woodworking at the Forest House or hit the pools and water slides during Summer. One of the park's main attractions, however, are its flowers.
Seasonal flowers
Whenever you visit, you're sure to encounter a kaleidoscope of seasonal flora. From cherry blossoms, tulips and seas of nemophila to roses, hydrangea, Kochia and autumn foliage—there's always something in bloom here. There are various places to see the flowers, too, like the rose garden, flower museum, floral art garden and flower hill.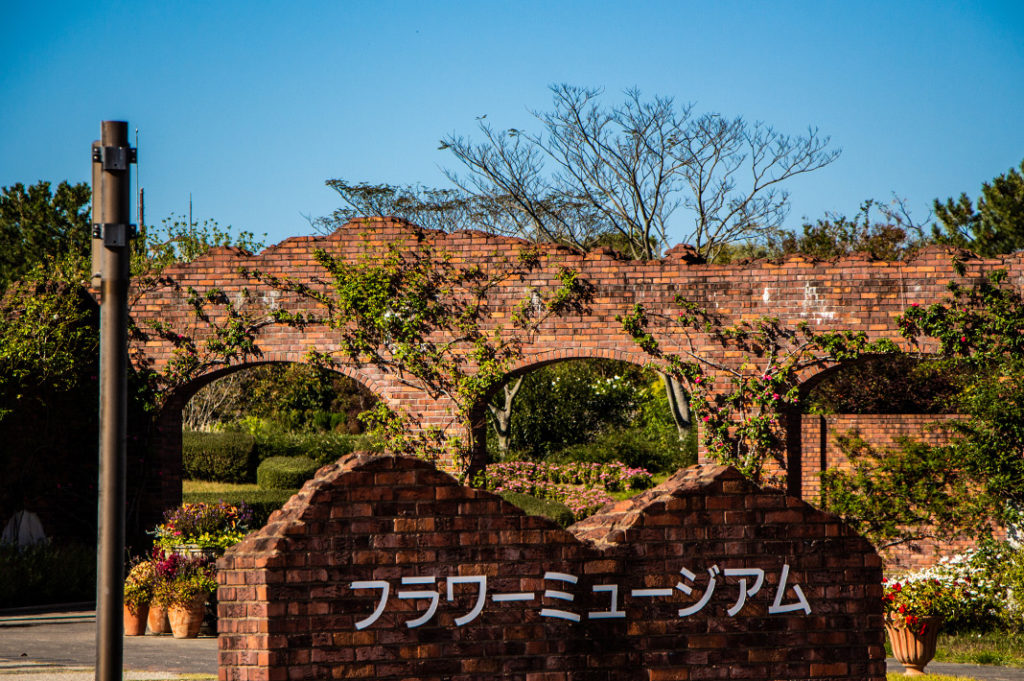 Getting around Uminonakamichi
With so many things to do within the park, you best believe transport is an issue. While it is possible to walk around, you will severely limit the number of things you can see and probably tire out quickly. Luckily, there are a few other options. For those who need them, wheelchairs, electric carts and baby strollers are available for free at the park gates. If you visit between March and June or September and November, you can make use of the park bus and its flat one-day fee. However, the most popular way to get around Uminonakamichi Seaside Park is by bicycle.
Explore by bike
The attractions within the park are connected by a series of pathways and a 12-kilometre cycling course. There are tonnes of bikes for rent inside, including tandem bikes for those who have always wanted to try a bicycle built for two!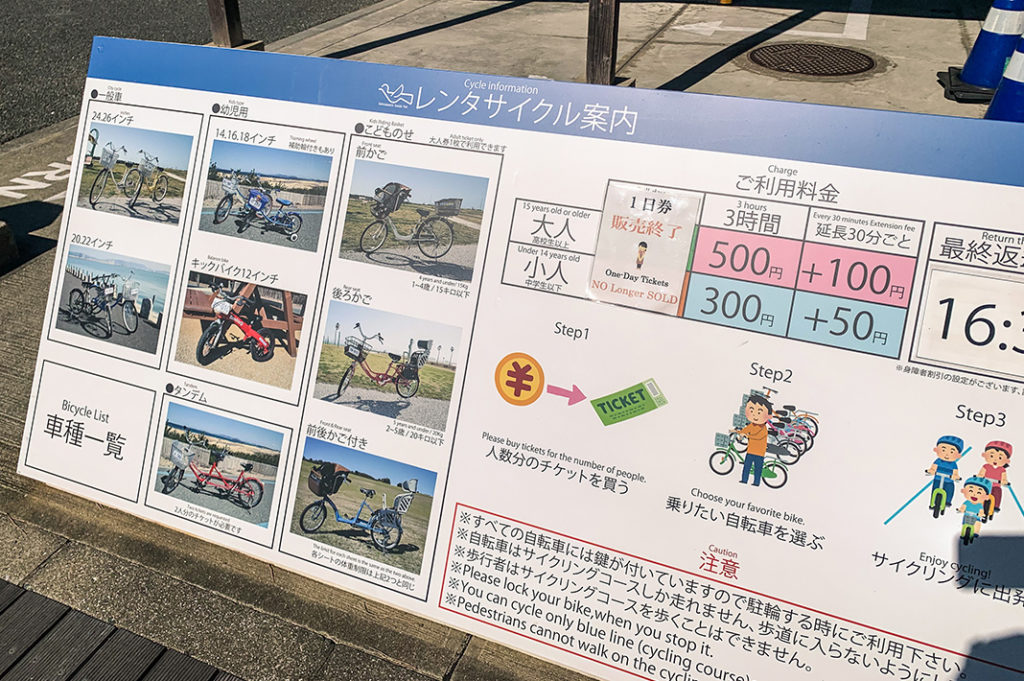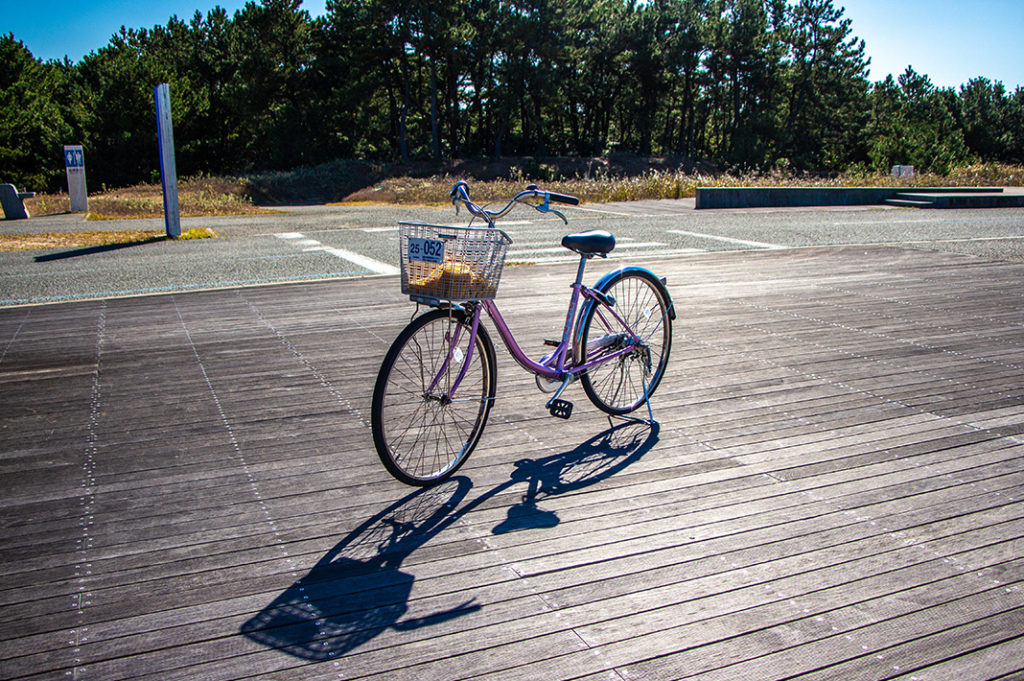 Once you have your wheels, you can cruise around the blue path, following the directional signs to find your next destination. It's a fun and efficient way to see the sights and make the most of your day at Uminonakamichi Seaside Park.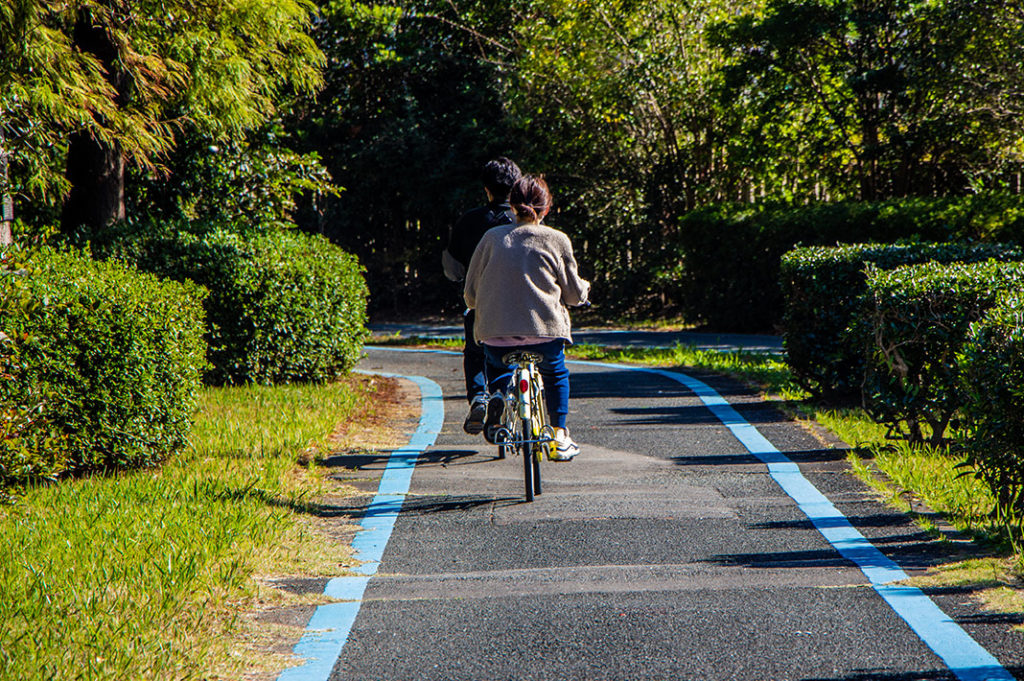 It's worth noting that at the end of the day, you need to return your bike to one of the bicycle centers near the gates before leaving. Make sure you allow plenty of time to catch your train or ferry as departures can be quite spaced apart.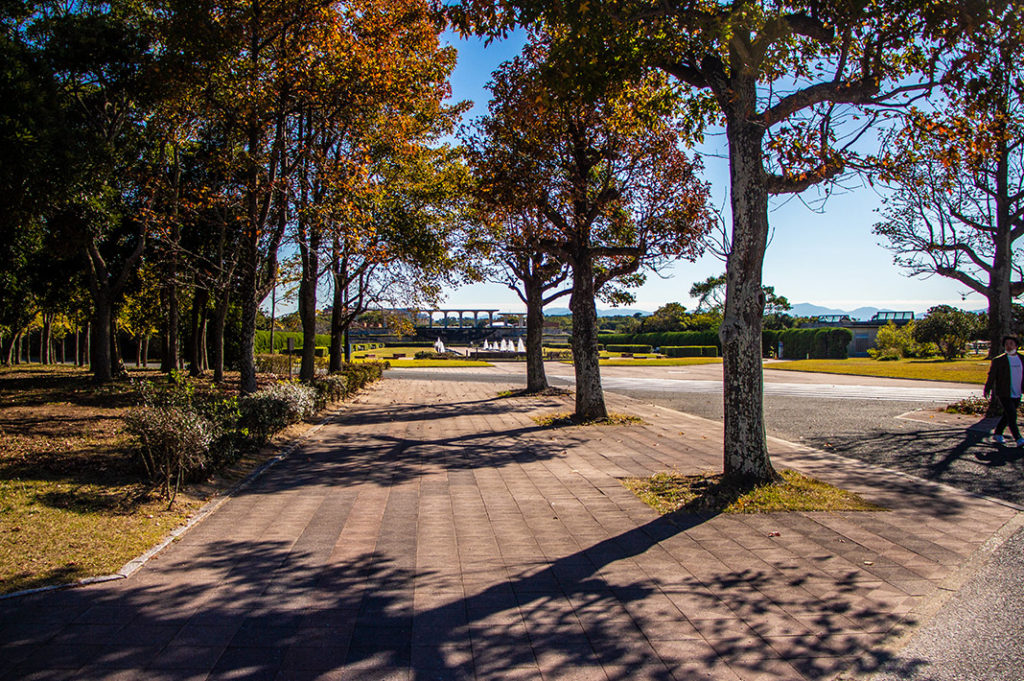 Food and beverage
If you're looking to buy food, you can do so at one of the eateries within the park. Your best bet for a filling lunch would be the "Wonder Shuttle Restaurant" located near the outdoor theatre. Here you can get things like ramen, udon, curry rice, pasta, rice bowls, fried chicken, fries and hot dogs. There's also beer and coffee available, depending on how your day is going. Beside it is a hamburger stand selling tasty Sasebo Burgers.
Another, smaller, spot is the "Large Open Field Rest House" located near the putt-putt golf. This is a little more like festival food, with yakisoba (stir-fried noodles), takoyaki (octopus dumplings), yaki onigiri (grilled rice balls), corn dogs, doughnuts and ice cream.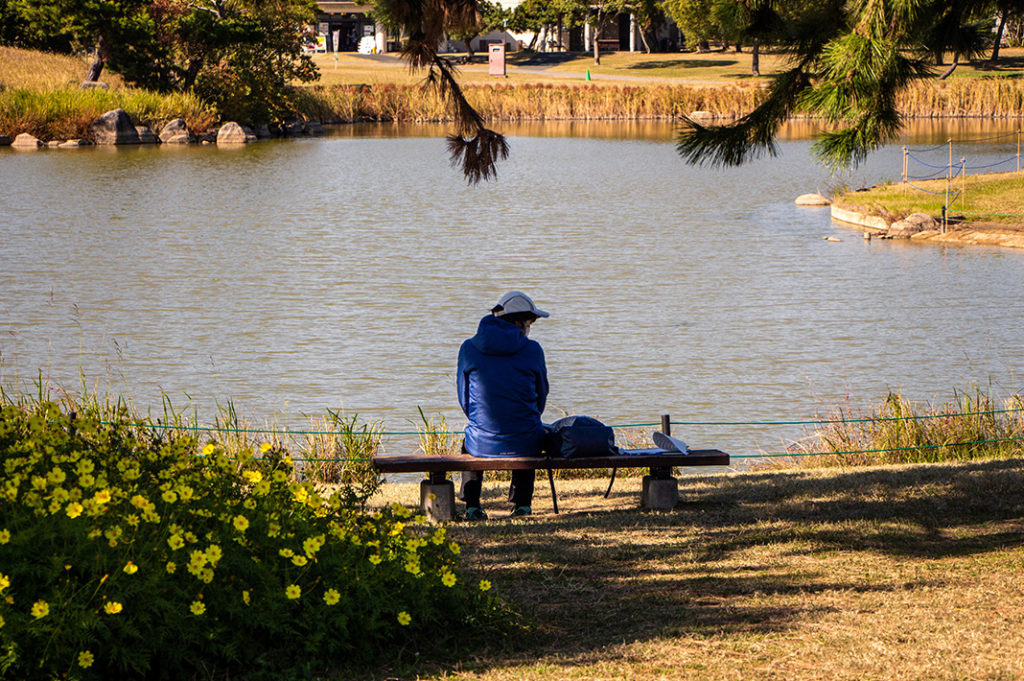 Accessing Uminonakamichi
By train
The most direct way from Hakata Station is to take the JR Kagoshima Line to Kashii, then change to the JR Kashii Line bound for Saitozaki and ride 4 stops to Uminonakamichi Station. Allow about 40 minutes.
By ferry
Catch a ferry from Hakata Pier OR Marizon (at Momochi Seaside Park) to Uminonakamichi in 20 minutes. Timetable and pricing here.
Heading home
If you've hired a bike, be sure to return it to any one of the gates on your way out. Seeing as the train and ferry timetables can be a little spaced apart, it pays to plan your exit ahead. If you want to catch a train from Uminonakamichi Train Station, head to the Uminonakamichi Station Gate. Those looking to get a ferry from Uminonakamichi Ferry Terminal are best to exit from the Wonder World Gate. If you're over near the west exit, you can access both the Saitozaki ferry terminal and Saitozaki Station in about 10-15 minutes from the gate.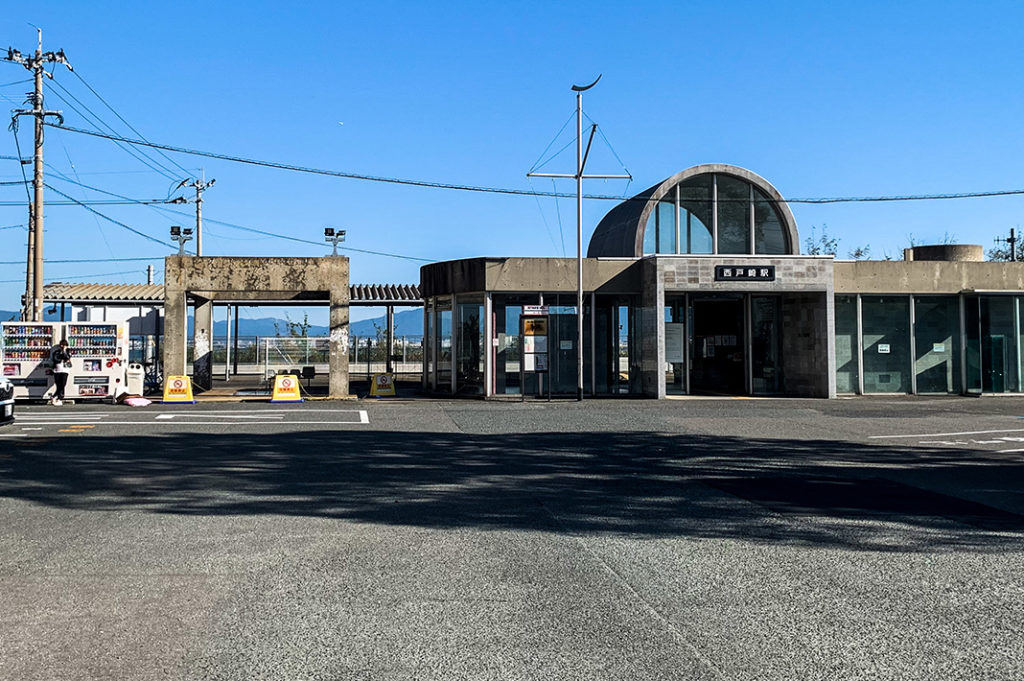 For more access information, see the park's website. Other nearby attractions include the Marine World aquarium, Luigans Spa & Resort and Marina and tennis club. All up, this is bound to be a fun and memorable family activity during your trip to Fukuoka.
Name: Uminonakamichi Seaside Park
Address: 18-25 Saitozaki, Higashi Ward, Fukuoka / google link
Open: usually, 9:30 am – 5:30 pm
URL: website
Post by Japan Journeys.