It's difficult to miss the screeching, smoke-spewing, 40-foot Godzilla head in Shinjuku. In fact, some might say it's impossible. However, what many people don't know is that Godzilla isn't just here to get in a good stomping sesh. No, not at all. He's on the job—Godzilla is Shinjuku's official tourism ambassador. His duties involve protecting the city and welcoming newcomers from his perch between the Gracery Hotel and Toho Cinemas, and he's settling into his new neighbourhood well. He's even been awarded his own citizenship certificate. Curious to know more? Read on for a closer look at Shinjuku's Godzilla.
Styling the Godzilla Head
Unlike Godzilla's more recent looks, the Godzilla head keeps things mostly traditional. À la 1992's Godzilla vs. Mothra, he's part friendly-rubber-suit and part dangerous-death-lizard. He's usually quite peaceable. However, every so often he does let out an ear-splitting screech accompanied by smoke and flashing red eyes. You know, just to keep up appearances and all.
Welcoming the Godzilla Head
Despite Godzilla's own desire for a job change, he also had a bit of help from Toho Cinemas. In 2015, the Godzilla head moved in just in time to promote the opening of Toho's new Shinjuku cinema, as well as the nearby Gracery Hotel. In true Japanese style, an official ceremony honoured this new stage in Godzilla's life. Godzilla attended in-person to meet with Mayor Kenichi Yoshizumi. Moreover, it was at this ceremony that he was also presented with his Japanese citizenship certificate. Unfortunately, Godzilla's claws were unable to grasp the delicate paper, so a representative from Toho Cinemas had to accept it in his stead. However, Godzilla was—reportedly—very pleased by the proceedings.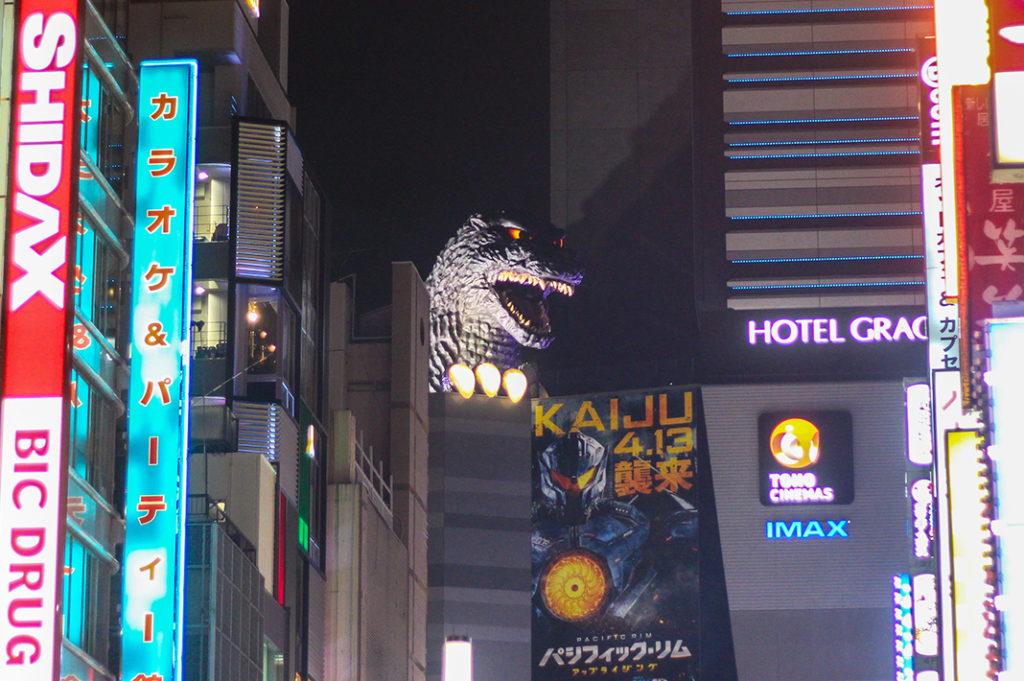 Godzilla's Citizenship
Godzilla's citizenship certificate is quite official. It lists his birthday, April 9, 1954. Additionally, it records his previous visits to Shinjuku, in 1984, 1991, and 1999, in which he laid waste to the city. It also lists his reasons for residency: protecting the city and drawing new visitors. You can take a closer took at it here in this BBC article.
The Gracery Hotel: A Closer Look at the Godzilla Head
If you'd like to get a closer look at Godzilla, you can book a room at the adjacent Gracery Hotel. They have special "Godzilla" rooms with direct views of the Godzilla head, allowing you to fall asleep under his gentle visage, just as you've always dreamed. The Gracery Hotel's rooms should run you approximately $120 to $225 USD a night. If you're interested, you can learn more here. The hotel also has exclusive access to Godzilla's Terrace if you'd like to snag a selfie with this celebrity. However, if you'd rather not book a room, guests of the hotel's cafe can also access Godzilla's terrace.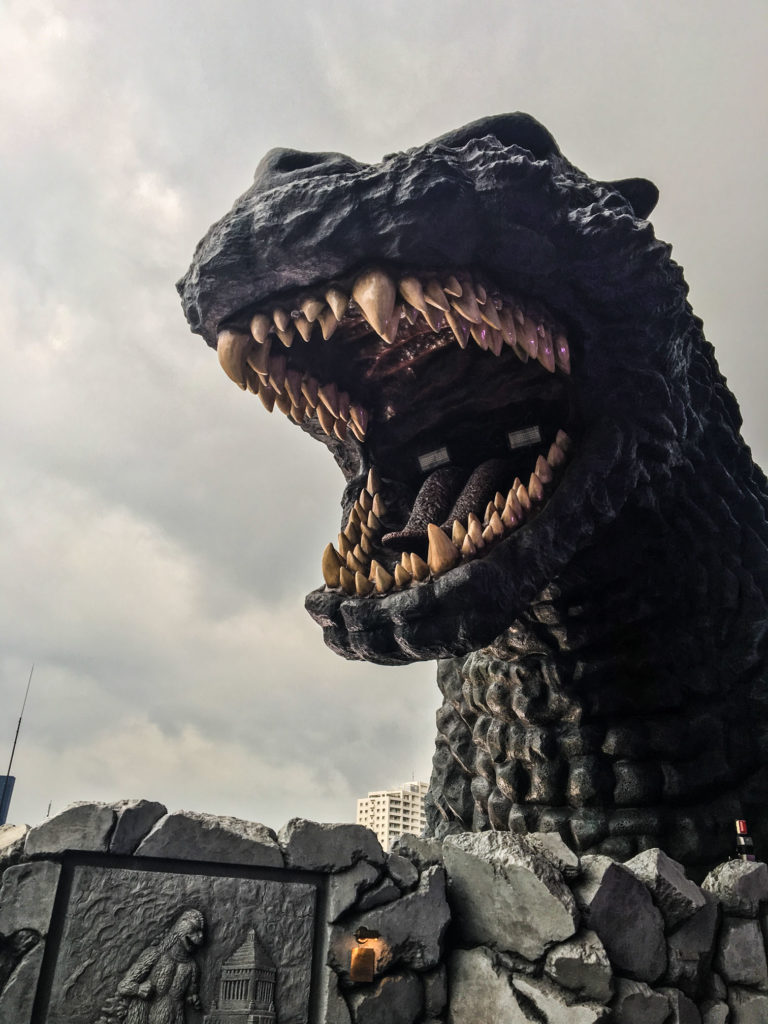 Whether you choose to visit him up close or from a distance, you should know have a deeper understanding of Godzilla's hopes and reasons for moving to Shinjuku. Consider giving him a friendly wave, to let him know that he's doing a good job. In return, he might just give you an appreciative roar.
Name: Godzilla
Address: Hotel Gracery 1-19-1 Kabukicho, Shinjuku City, Tokyo 160-8466
URL: https://shinjuku.gracery.com/
Post by: Japan Journeys