One of the best ways to cool down in the Japanese summer is with Kakigori, or shaved ice. When temperatures soar, these snow cone-esque desserts start appearing at festivals and sporting events all over Japan—unmissable thanks to their saturation in vibrant, flavoured syrups. But, with the Japanese food scene being what it is, you'd better believe it gets better than that. Popular kakigori restaurants in town have perpetual queues of patrons outside, just waiting to tuck into these elaborately topped, Instaworthy ice clouds. Though, for the most artisanal experience, you'll want to seek out natural ice kakigori. Made from frozen spring water, natural ice kakigori can be hard to come by, but we know a place worth visiting: Asami Reizou in Nagatoro.
A brief history of Kakigori 
An ancient court diary, 'The Pillow Book', reveals that kakigori dates back to the Heian Period (around the 11th century). Nobles would harvest ice from Japan's coldest regions and use their resources to keep it frozen until summer. Then they would enjoy the ultimate luxury dessert of shaved ice with natural flavourings like fruits and syrups. It wasn't until the late 1800s, during the Meiji Period, that kakigori went mainstream. Traditionally, of course, natural water sources were used to make it. But with the emergence of plumbing and refrigeration techniques, went the old ways, and many kakigori vendors began using ice from regular freezers.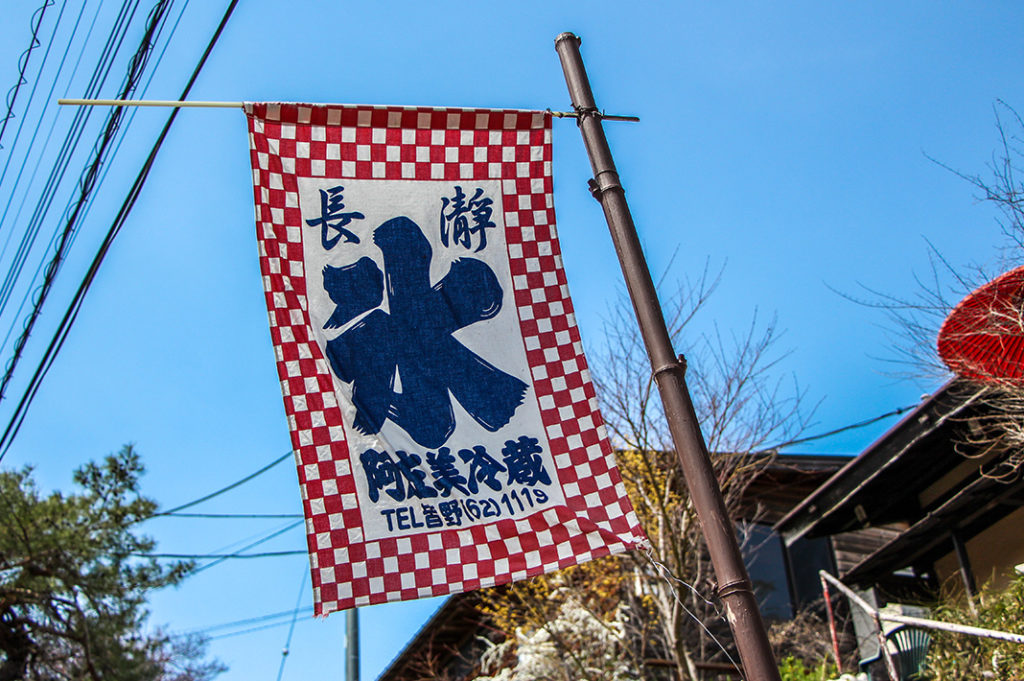 Natural ice resurgence 
Recently, 'natural ice' has become quite a trend in the kakigori scene. Pure spring water is channelled to special catchments where it takes two months to freeze completely. It is then kept frozen in naturally cooled icehouses until the summertime when the blocks are shipped around Japan as required. The best known natural ice producing regions near the capital are Nikko in Tochigi Prefecture, Hokuto in Yamanashi Prefecture and Nagatoro in Saitama Prefecture.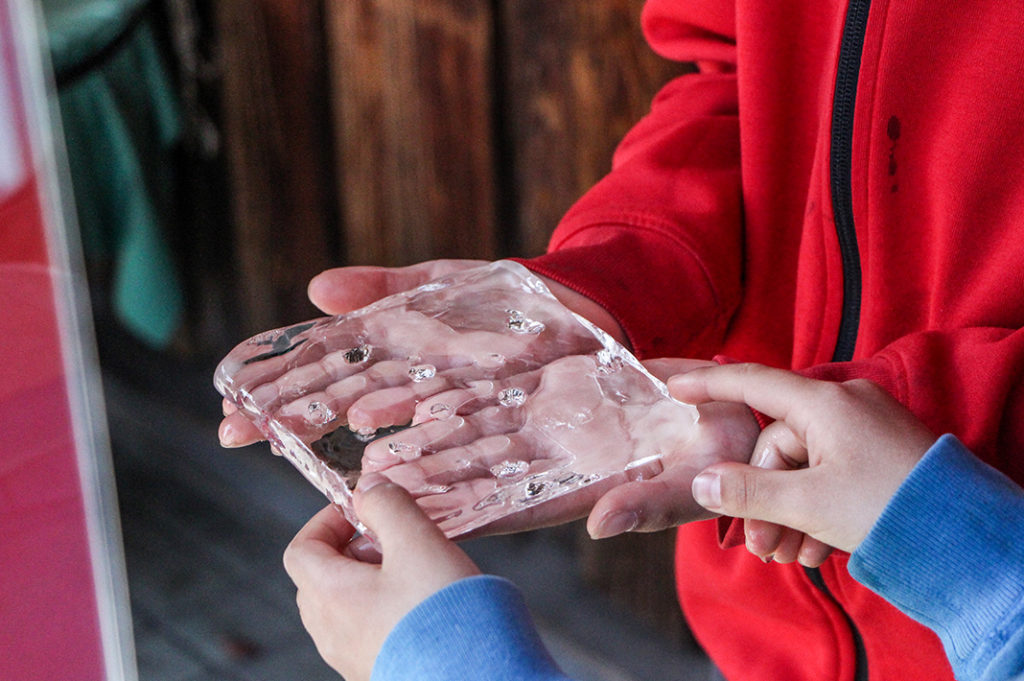 Natural ice Kakigori in Nagatoro
Nagatoro, just two hours from Tokyo, is a scenic riverside village, popular for hiking, boating and cherry blossom viewing. Pure water is harvested from Hodosan and used to make natural ice, which then forms the basis of the local favourite dish: kakigori. Though you'll see many shops serving up this refreshing treat, head to Asami Reizou for the best kakigori in town.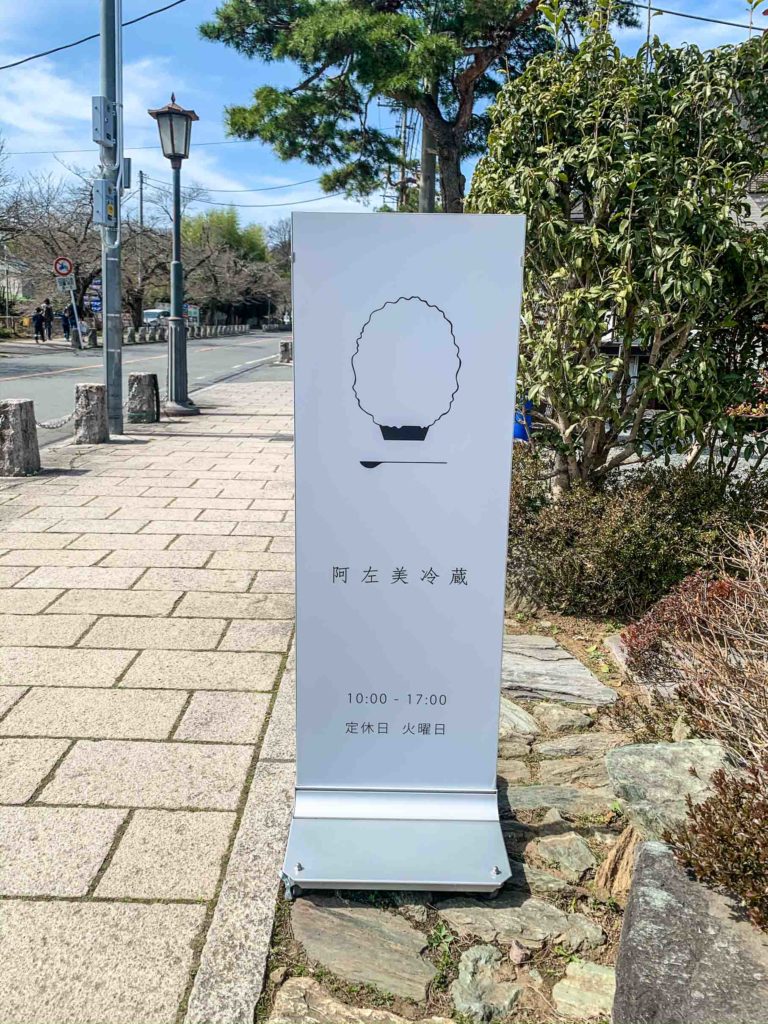 Asami Reizou
Founded in Meiji 23 (1890), Asami Reizou have two locations. The main branch, opened in 1992, can be found near Kami-Nagatoro Station. It's leafy and traditional looking, with nice outdoor seating, hence super popular. In peak times, it can take up to 2 hours for a take-out order or 3 hours if you want to eat-in. This can be a draining experience on a hot day. Luckily, a second location opened in Nagatoro on the approach to Hodosan. While it's newer and lacks that traditional aesthetic, it's conveniently located and has much shorter wait times. 
If the kakigori flag (氷) out front doesn't catch your eye, perhaps the vintage kakigori machine will. This is the traditional method of making the dish: a hand-cranked machine that spins a block of ice over a shaving blade.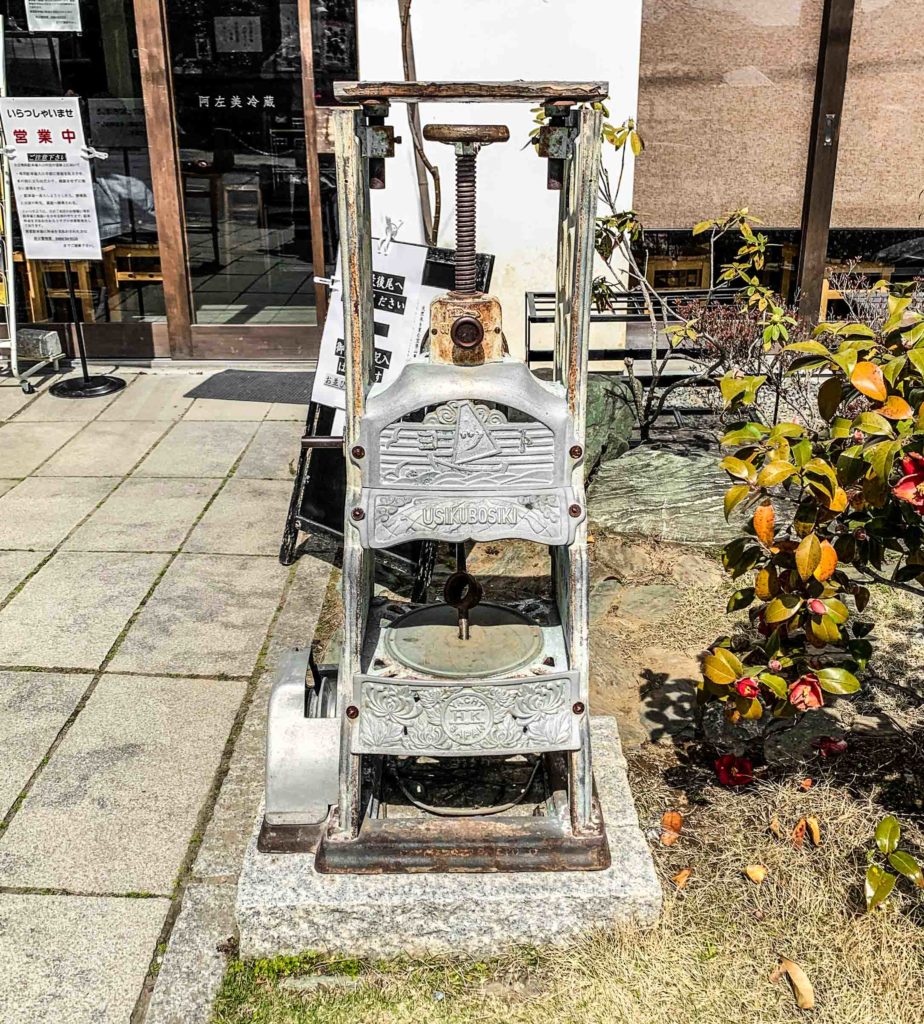 What's on the menu
The menu is quite broad, with an array of classics and specials featuring natural syrups and ingredients. It's in Japanese, though, so you may need to use the Google Translate app's camera to translate for you. 
Serving-wise, the ice comes in a towering pile, with toppings on the side in small jugs and bowls. You'll also get a small umeboshi (pickled plum) as a palate cleanser.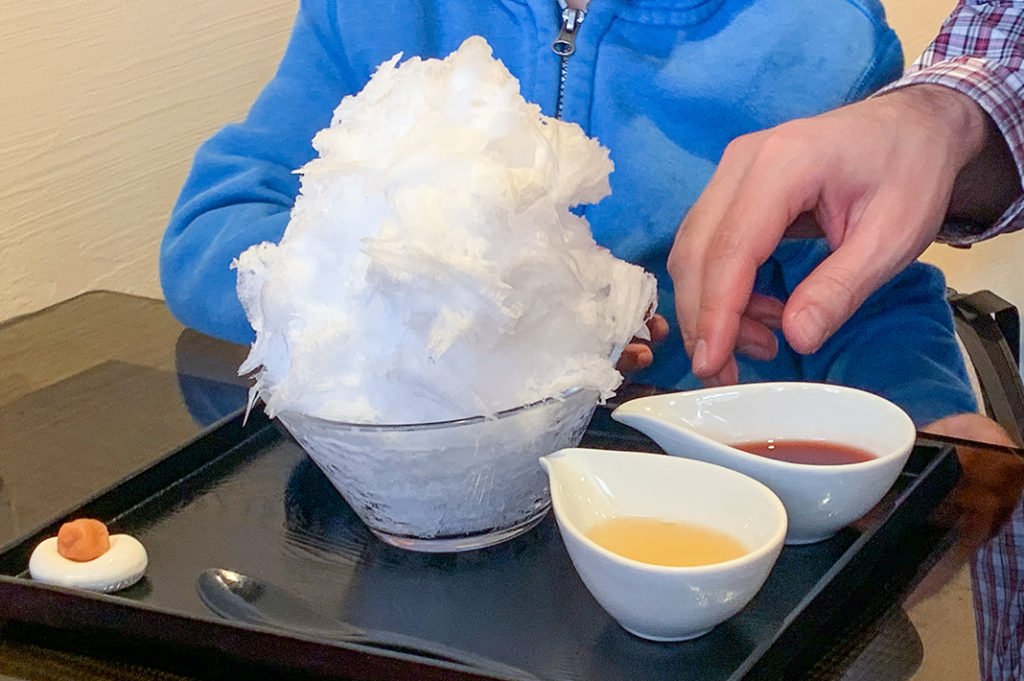 Toppings-wise, a popular choice seems to be a seasonal fruit syrup—think strawberry, peach, pineapple, melon, grape or even cherry blossom. There is also a version which pairs these with condensed milk. Yum!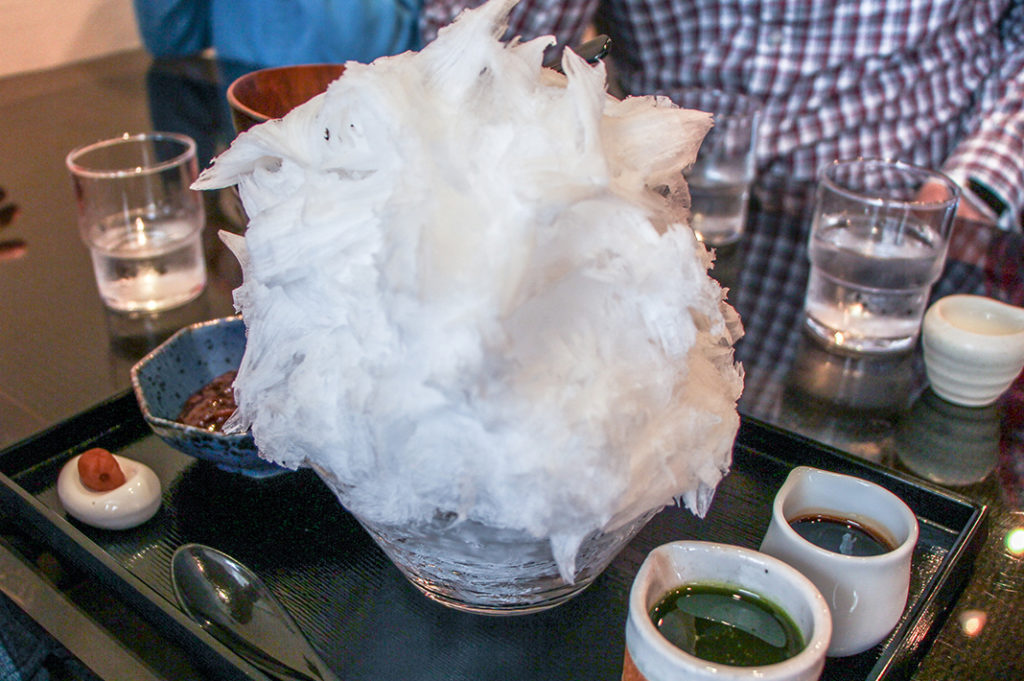 I went for a more traditional combination featuring matcha (green tea), azuki (sweet red bean paste), and kuromitsu (brown sugar syrup). The richness of the tea, coupled with the sweetness of the beans and sugar syrup is a perfect, dark, complex flavour profile that should be tried while in Japan.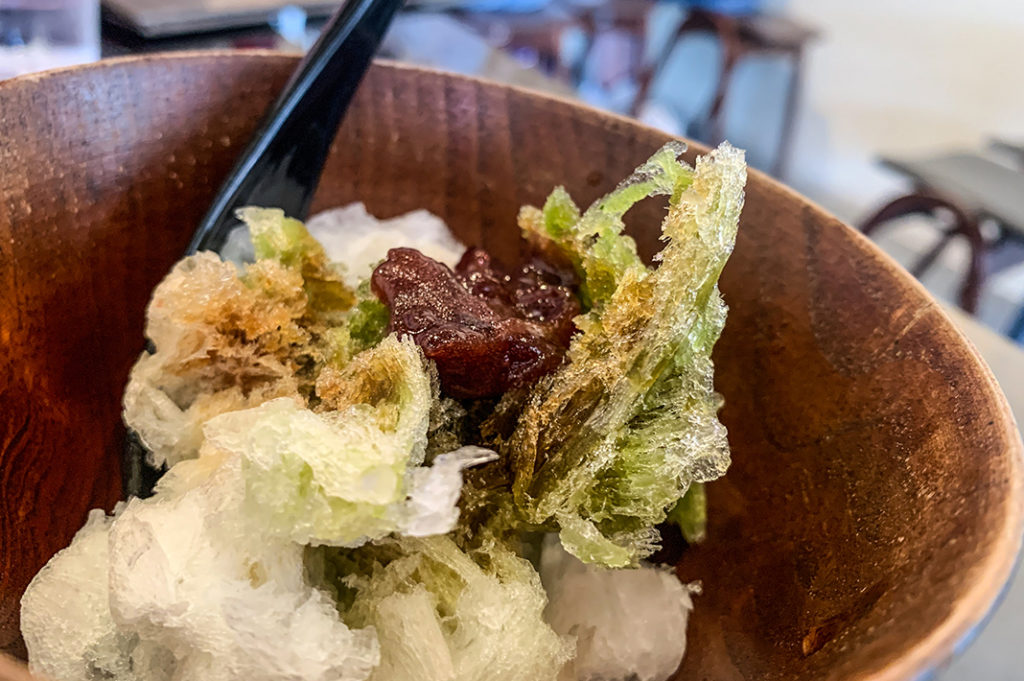 And the natural ice difference? Why, by all accounts, it's finer, fluffier, longer-lasting and more delicious ice.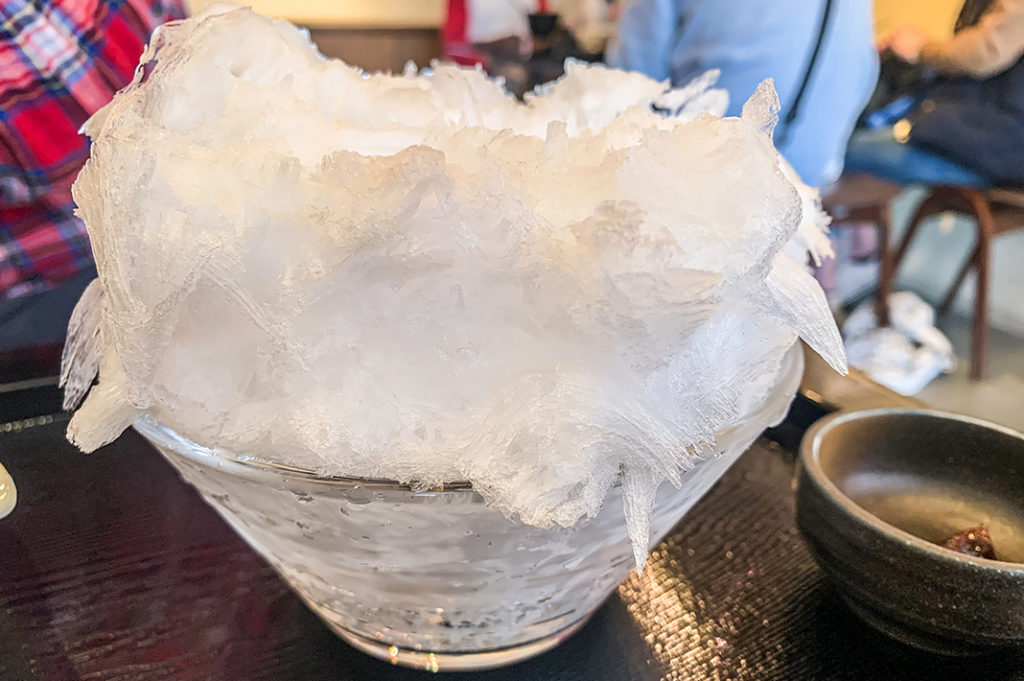 Popular demand
Due to the quality ingredients and the high demand, each kakigori costs around 1,000-1,500 yen ($10-15) and seasonal specials can be even more! Keep in mind, though, that this dining experience is close to the source with very low food miles so it ain't no cheap convenience store kakigori. If you're keen to try it but want to keep costs low, you can order extra ice for 500 yen so that two people can share.
The store is so well known that they even have their own merchandise line. If you want to show your love for natural ice kakigori, you can pick up a bag, clothing or some bunting.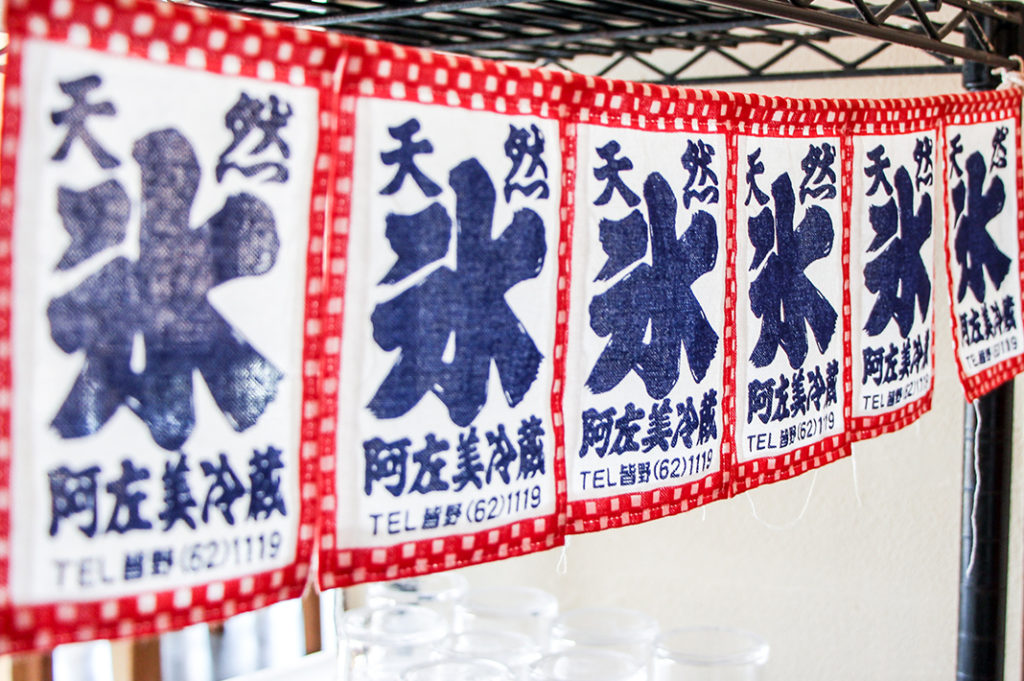 When to visit
In terms of when to visit, as a general rule of thumb when travelling anywhere, avoid peak days and times for a less hectic experience. Non-summer weekdays would be your best bet for fast service. For those who have better things to do than wait for up to 3 hours in a queue, it's a good idea to stop in early and beat the rush. The store opens at 10:00 am and the crowds gather as the day wears on.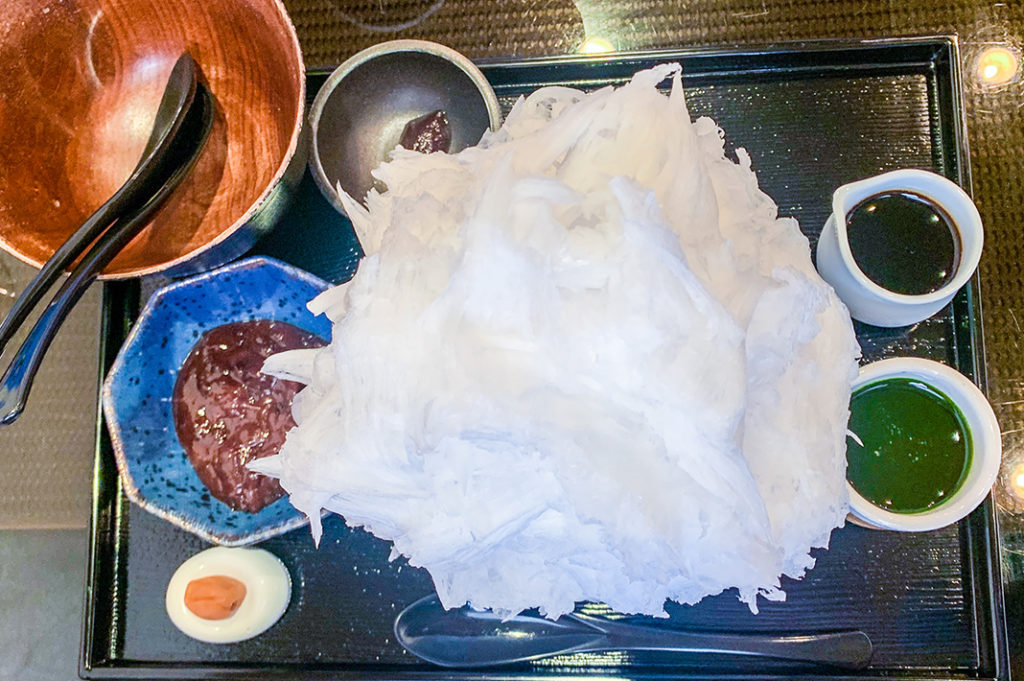 More natural ice kakigori
A day-trip to Nagatoro is highly recommended for many reasons; while you're there, make sure to enjoy some natural ice kakigori close to the source. If you don't have the time to make a whole day trip, you can find it in Tokyo in Hachiku in Ikebukuro, Beer Bar Lupulin in Ginza, Kanna in Setagaya. If you're not in Tokyo, try an internet search to see what artisanal kakigori shops are near you!  
Name: Asami Reizou
URL: Facebook page

Main branch: located near Kami-Nagatoro Station (link)
Open: 10:00 am until 4:30 pm (closed Thursdays).

Hodosan branch: located between Nagatoro Station and Hodosan (link).
Open: 10:00 am until 5:00 pm (closed Tuesdays)
Post by Japan Journeys.