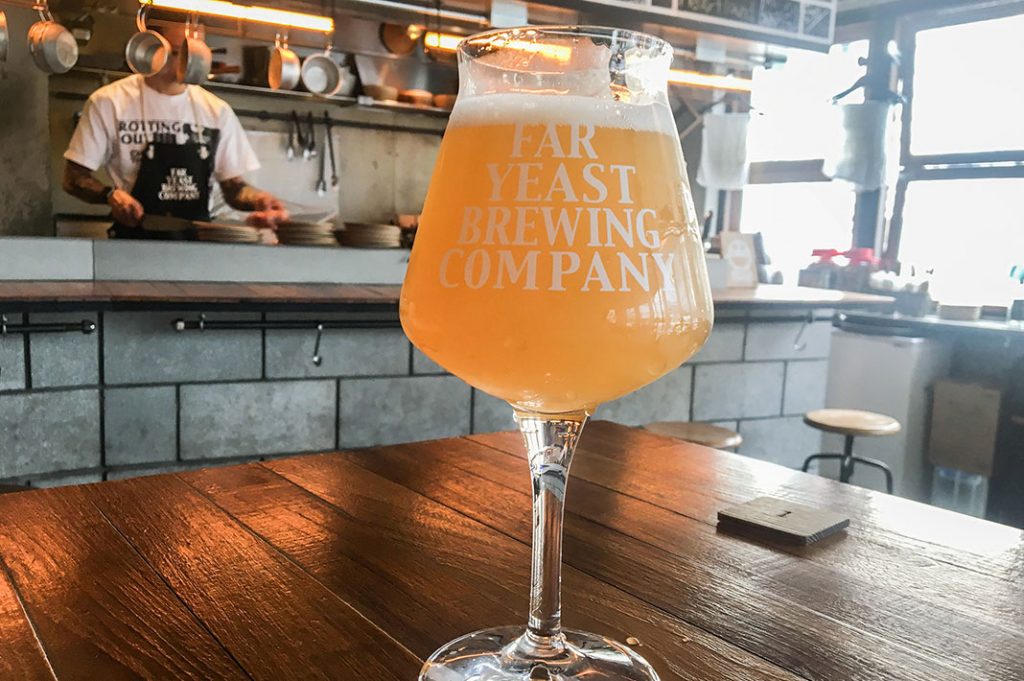 Note: the Shibuya location moved to Gotanda to operate as "Far Yeast Tokyo Brewery & Grill" at this location, since late 2020.
Craft Beer in Tokyo
Asahi, Sapporo and Kirin have enjoyed an era dominating the beer scene in Japan. The love of beer coupled with the quest for variety saw laws relaxed in the mid-nineties, allowing craft beer to spring forth. It comes as no surprise that you'll find plenty of opportunities to enjoy craft beer in Tokyo. Taprooms, brewpubs, festivals—you name it. Today we're checking out Shibuya bar 'Far Yeast Brewing'.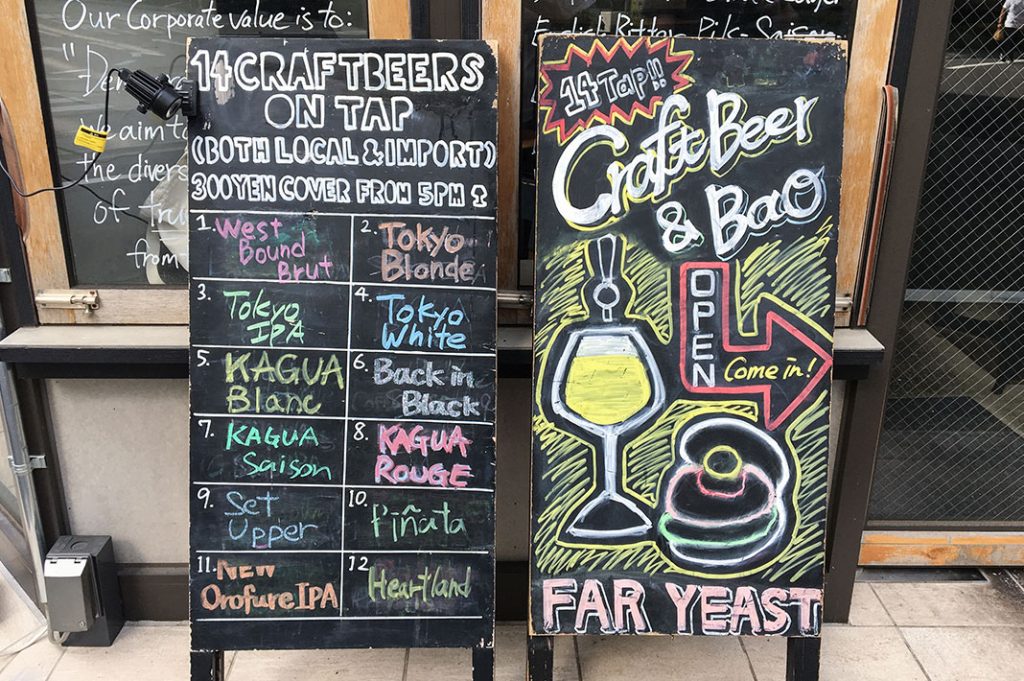 About Far Yeast Brewing Co.
Far Yeast Brewing Co. was founded in 2011. Their aim is to 'reestablish the diversity and abundance of true beer culture, which has sadly been hidden by relentless over-commercialisation' (taken from their website). A noble cause we can all enjoy.

KAGUA is the original, aromatic and full bodied range. Natural carbonation methods are used in the Belgian brewery as well as Japanese ingredients such as yuzu and sansho pepper. The Blanc, Rouge and Saison are served in wine glasses in order to fully appreciate the aromas.

Their Far Yeast range is brewed locally and is the more 'cosmopolitan' range. Golden Ale, White, IPA, Session Ale plus seasonal and experimental brews. All are available on tap at their Shibuya bar.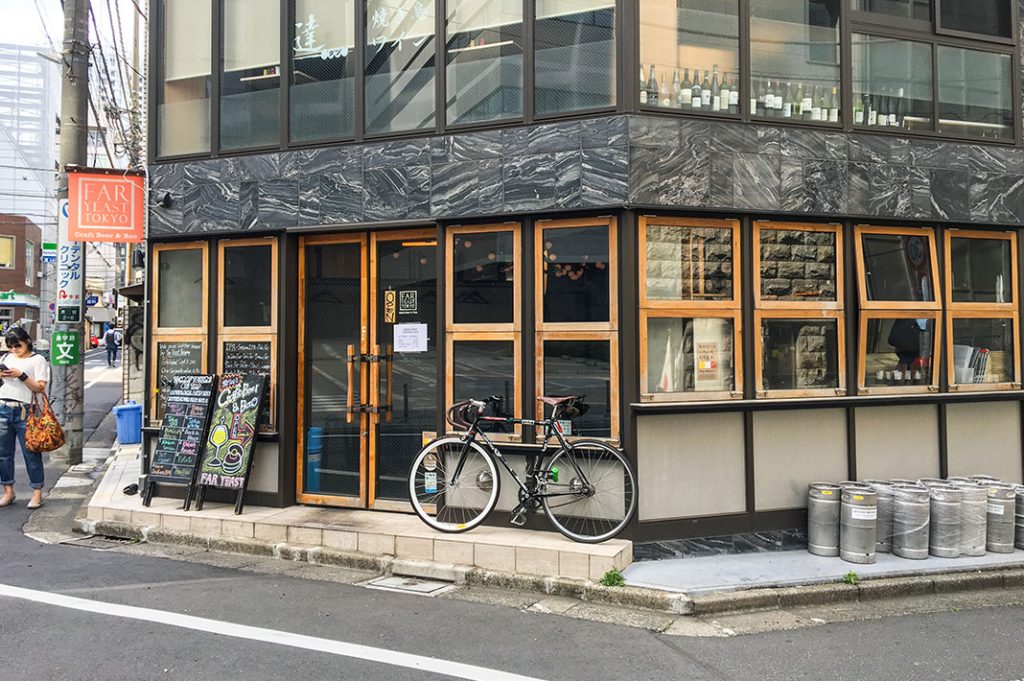 The Bar
Far Yeast Beer and Bao is a corner bar in a quiet Shibuya backstreet, not too far from the station. The windows let in the sunshine and are a great vantage point for watching the world go by.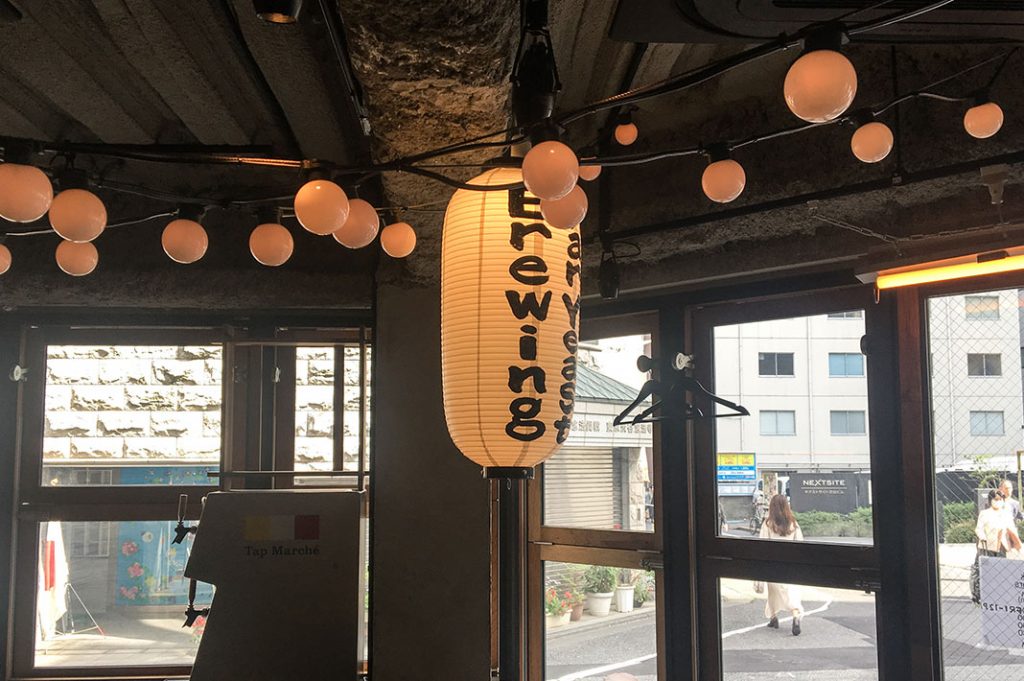 Music plays in the background; depending on the day it could be hip hop or 60's psychedelic. As the sun sets, the party lights come on and it's a more festive affair.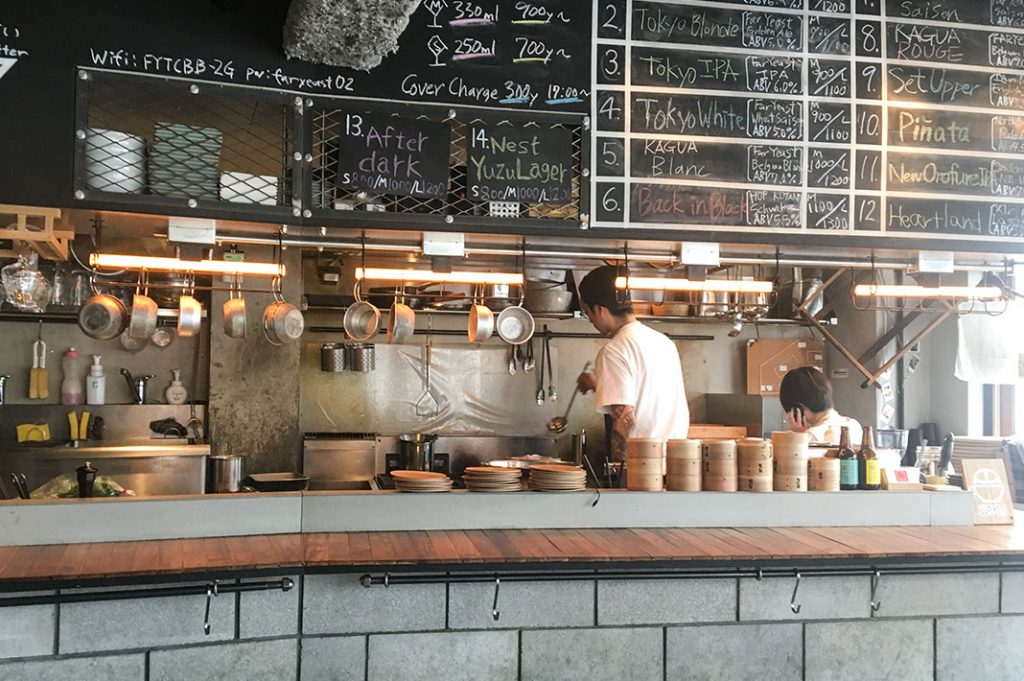 Seating wise, there are counter seats and a few tables, probably seating around twenty people.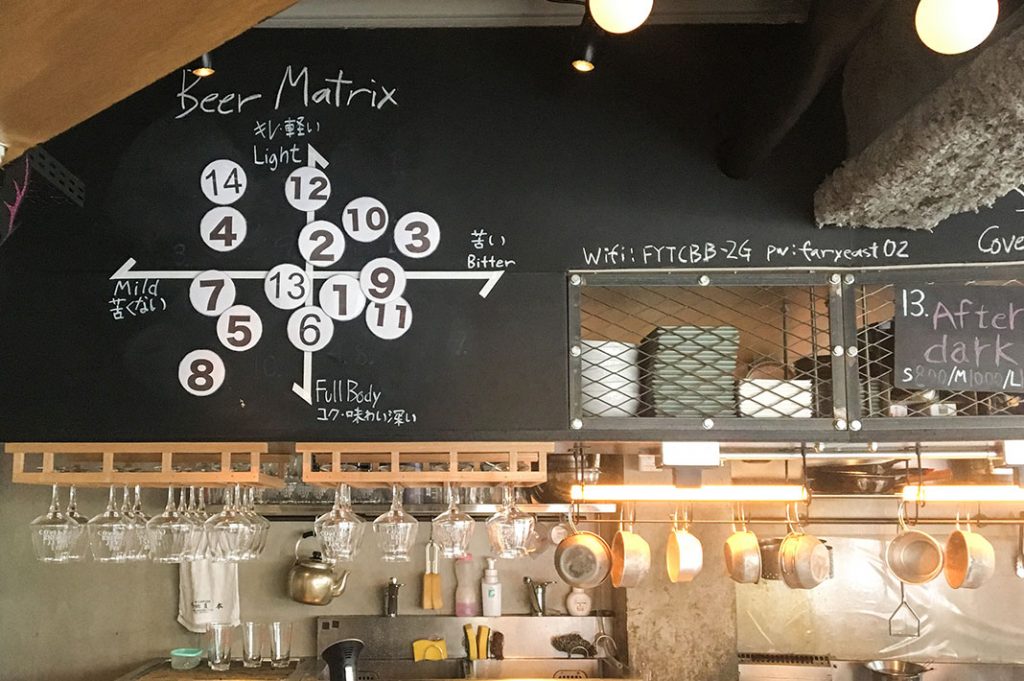 The 14 beer taps feature, of course, the Far Yeast and KAGUA range as well as other local and imported drops. There is plenty of information on the blackboard above the bar and in the menu to help you choose. Certainly there are beers for all tastes here.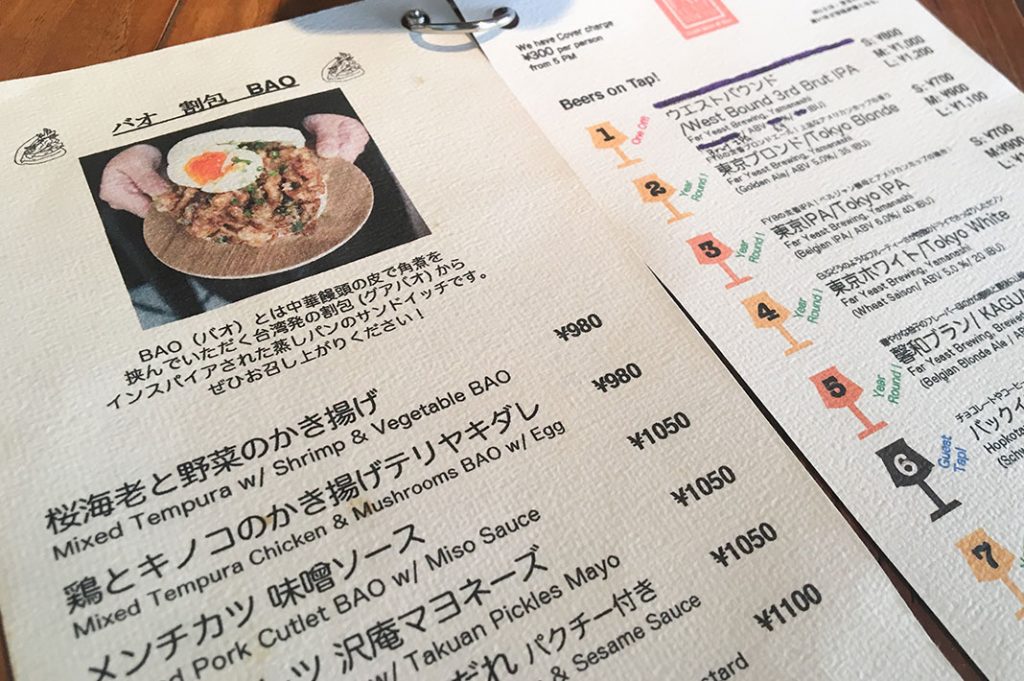 The Food
Far Yeast's food is worth checking out, too. The menu has the usual bar snacks; salads, pickles and fried goodies as well as a selection of shumai dumplings and bao. So many winners on there.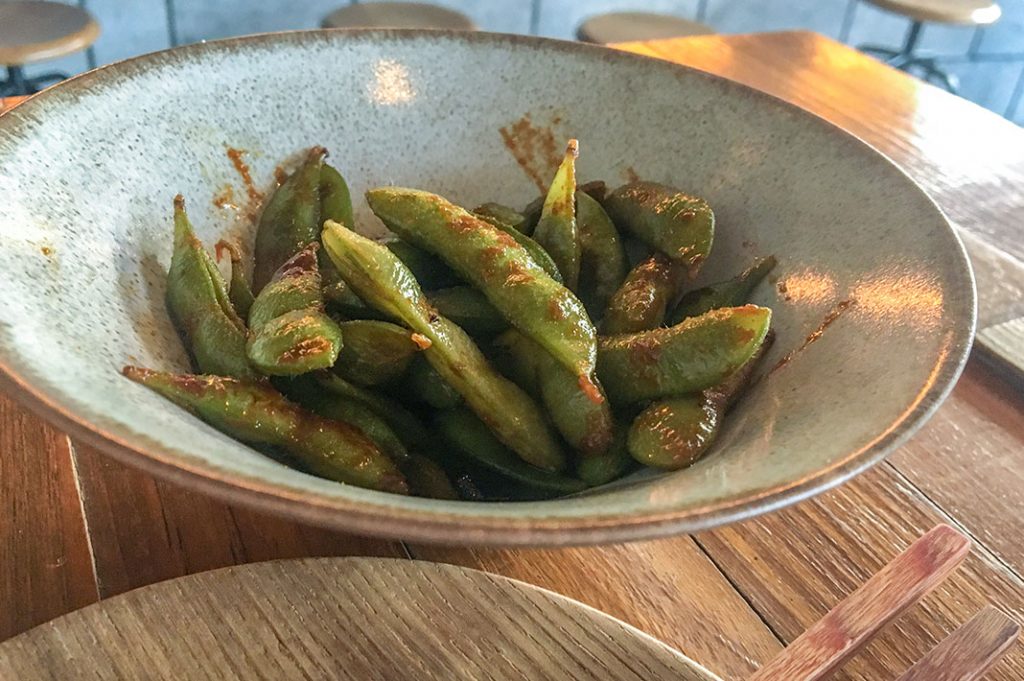 The garlic edamame are pan fried and have a deep, dark soy, garlic and chili flavour. Don't be afraid to get your fingers dirty and order a bowl.

The roast pork salad was a treat. Slices of meltingly juicy roast pork sit atop a fresh shredded salad. Topped with drizzling of tangy onion dressing and a sprinkling of seaweed, we've got a winner.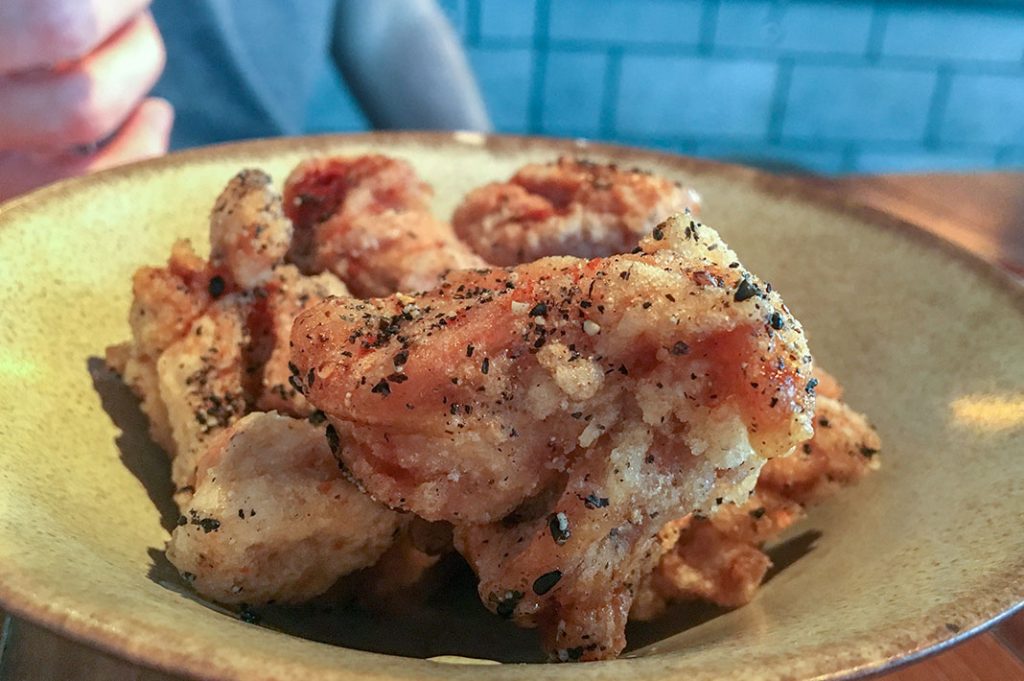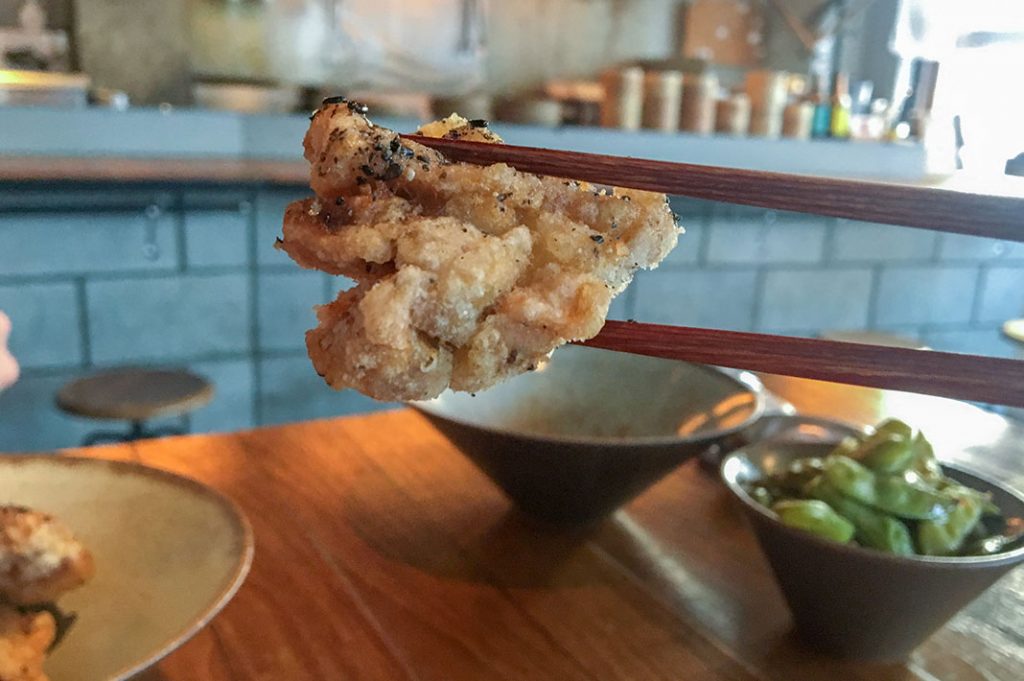 Ordering karaage was a foregone conclusion. It's just so good. But again, the karaage here (black pepper karaage) is a little elevated. The chicken is juicy with an impressively thin and crunchy coating. The seasoning is peppery but also a little citrusy—perhaps yuzu?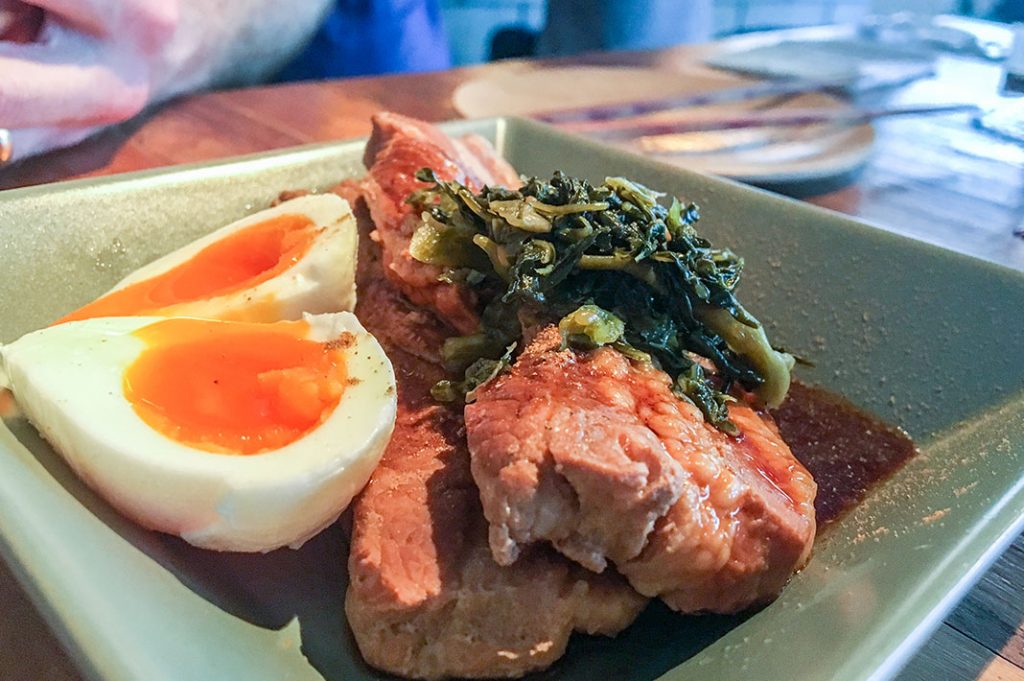 Of all the dishes, the pork belly with egg and pickled takana mustard greens was the absolute winner. The pork literally falls apart and goes nicely with the rich, gooey egg. The tartness of the pickled takana cuts right through, everything balancing nicely. This was ordered as a main but is also available in bao form.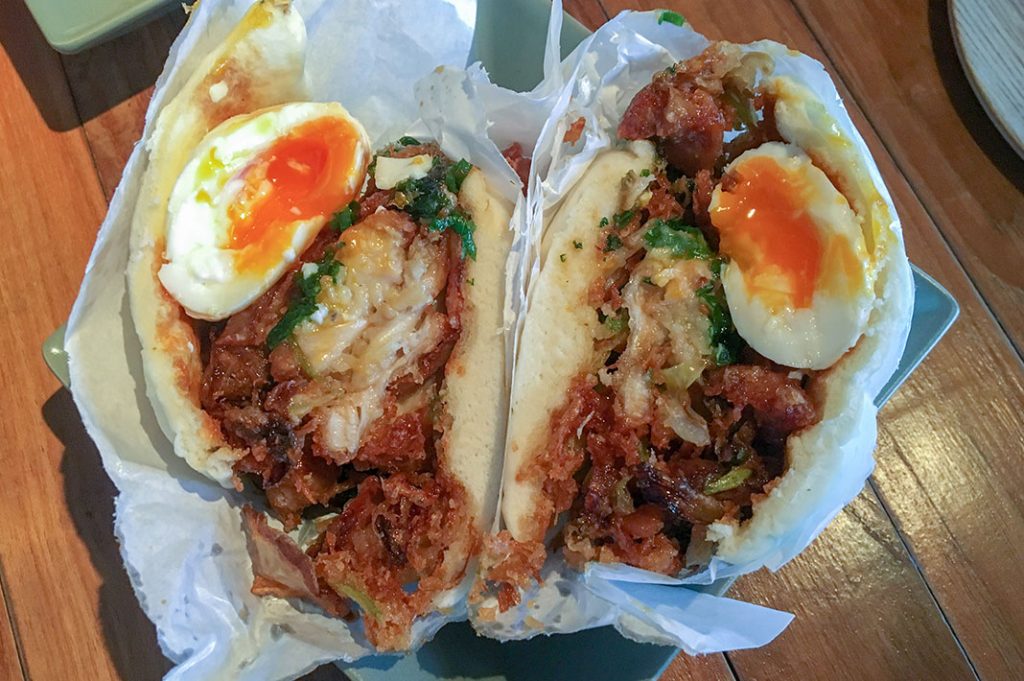 I went for the tempura chicken and mushroom bao on a whim but found it a little oily for my taste. It was reminiscent of an onion bhaji, the flavour more sauteed onions than mushroom. It combined well with the semi-boiled egg and was quite filling. I think next time I'll stick with my favourite pork belly bao, though!

Great for a lazy afternoon beer
If you're looking for some quality craft beer in Tokyo, definitely check out Far Yeast Brewing. It's a great place for a lazy Sunday afternoon beer, away from the madness of Shibuya.
Address: 2-6-8 Shibuya, Shibuya-ku, Tokyo JAPAN
Phone: 03-6874-0373
Open: Weekdays 11:30-15:00 (LO14:00) and 17:00-23:00 (LO22:00)
Weekends: 11:30-22:00 (LO21:00)
More information on the website: https://faryeast.com/en/
Post by Japan Journeys.