Naoshima Art Island is a must-see for art lovers travelling to Japan. Due to its location and the wide array of attractions, it's an ideal place to spend a few nights so you can really take your time exploring. Read below for our suggested one-day Naoshima itinerary, which will involve a two-night stay. Without further ado, get into your best turtleneck and stylish yet comfortable walking shoes—we're going on an art journey.
Itinerary overview:
Day 1: Arrive in the afternoon and check into accommodation.
Day 2: Full day on Naoshima
Day 3: Check out and make your way to Teshima
Getting there:
For ultimate smoothness, we'd suggest making your way to the island arriving around 4 pm or so, and settling in for a big day ahead. If you're coming from Honshu cities such as Kyoto, Osaka, Kobe or Hiroshima, make your way to Okayama Station then catch the Express Bus to Uno Port. Here's the ferry timetable to assist your planning.
Accommodation:
Conveniently, there are lots of places to stay around Miyanoura Port; this will be the best location if you want to follow our itinerary closely. However, there are great accommodation options all across the island, just like these charming sea-side yurts near Tsusujiso.
Dining:
There is great food all over the island! We've outlined a few that we've visited in this article, and will include which areas to eat in during the below itinerary.
Opening Hours:
Most attractions are closed on Mondays; on those days, the free shuttle bus does not run. Chichu Art Museum must be booked in advance online (same-day is possible) and entrance time slots are every 15 minutes. Be sure to research each attraction before visiting to ensure there are no closures during your visit. We wouldn't recommend flipping the order of activities, as it would limit your lunch options.
Getting around:
The below is based on the schedules current at the time of writing—be sure to check the timetables during your visit. It is also possible to hire a car, though parking spaces are limited, and you will likely end up walking or shuttling between attractions in the Museum District.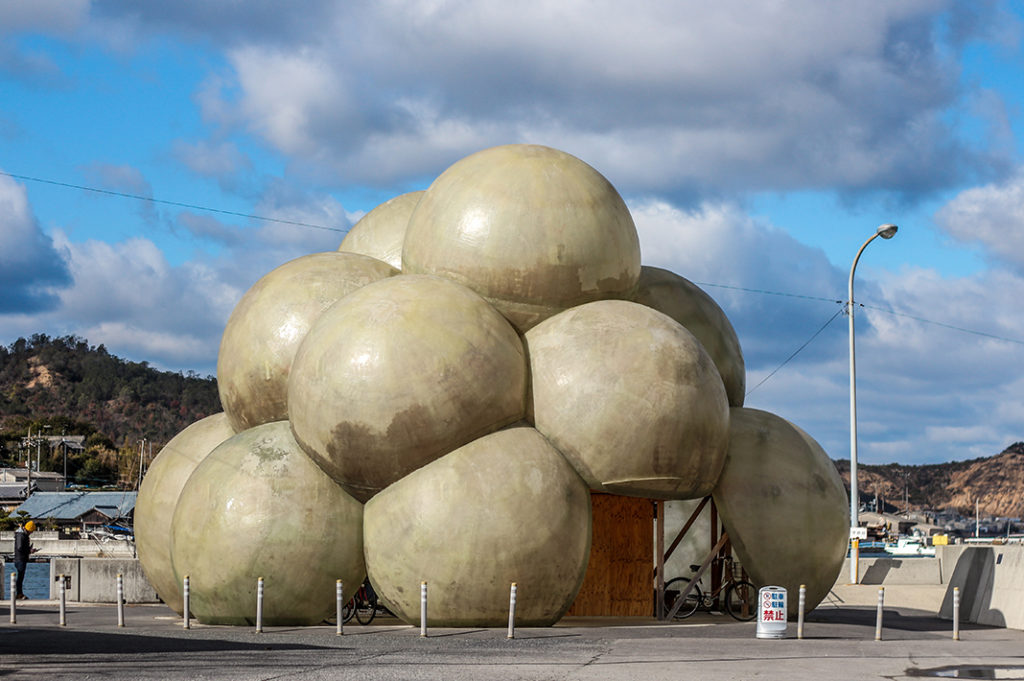 One day on Naoshima: The Highlights
As attractions open around 10 am on Naoshima, it doesn't have to be a super early start. Sleep in and grab some breakfast before making your way to Miyanoura Port area. This itinerary will be by bike, with a walking/bus alternative at the end.
Miyanoura > Honmura
9:30 – Hire an electric assist bicycle at Miyanoura Port and peddle for Honmura (2.5km).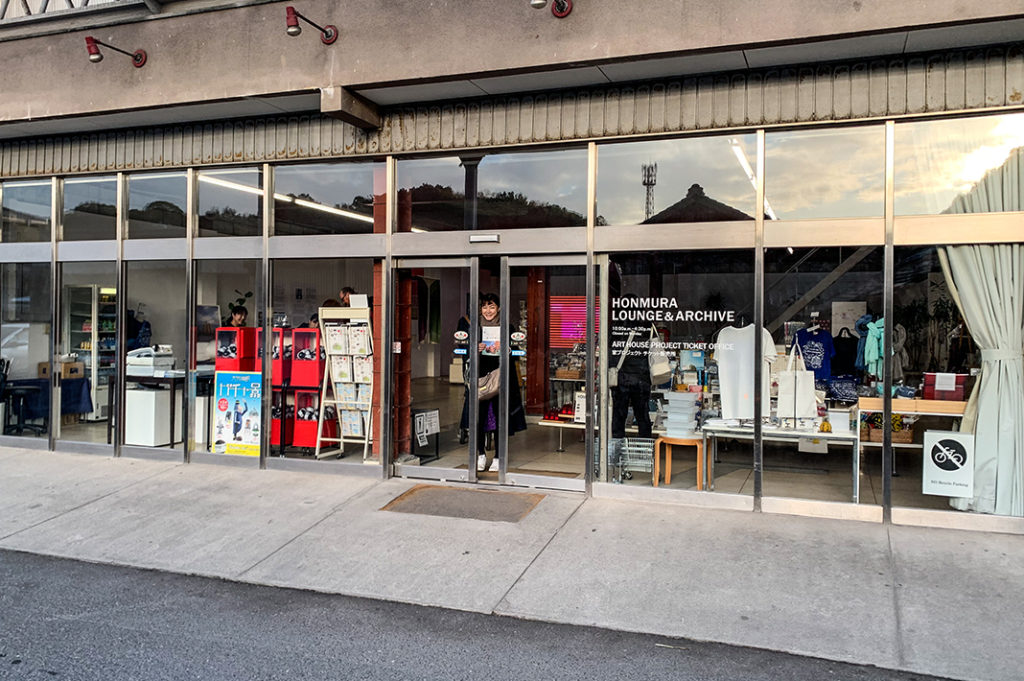 Do The Art House Project
10:00 – When the Honmura Lounge and Archive opens, buy tickets for the Art House Project. You can buy single site tickets or a multi-site pass for all 6 (¥1,050).
10:15 – Start the Art House Project. All six sites will take 2 hours.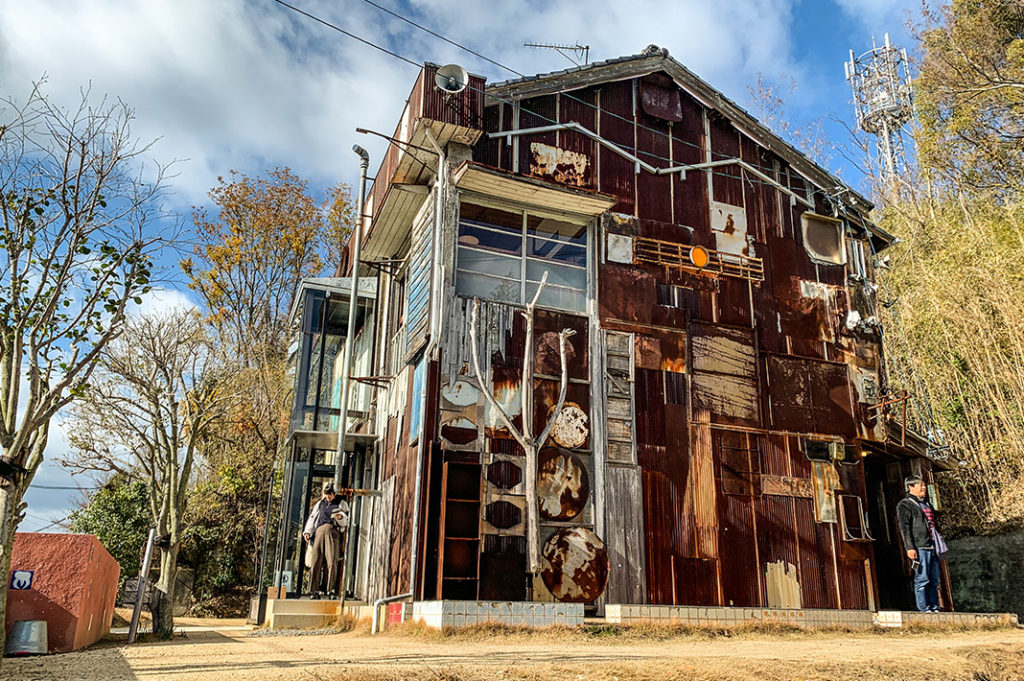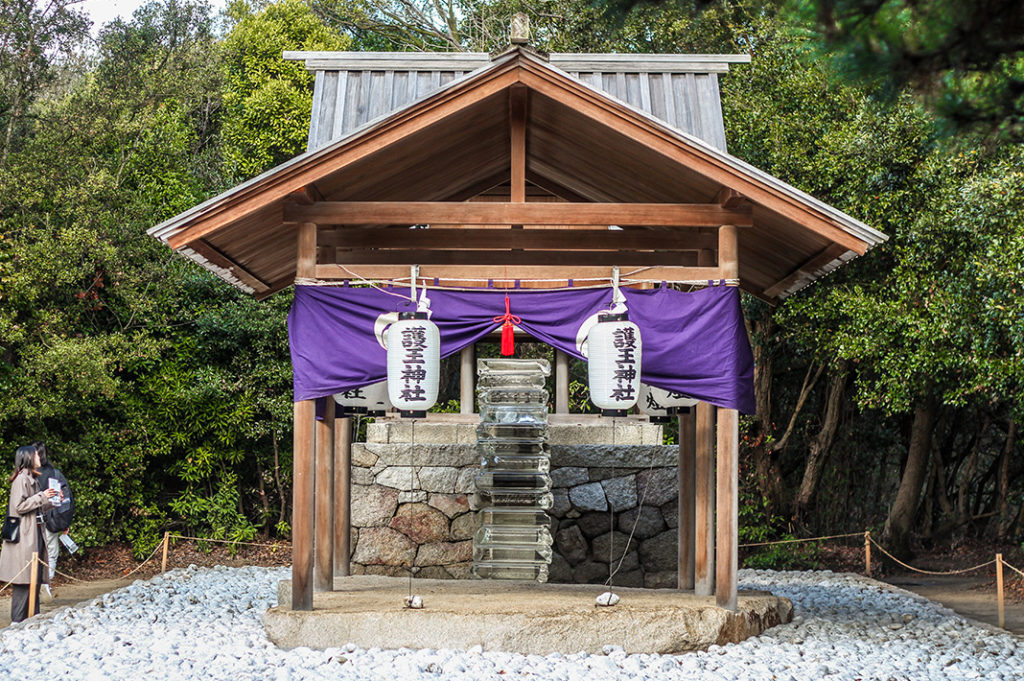 12:15 – Stop for lunch at one of the many eateries in Honmura. 
12:45 – Ride towards the Museum District (2.5km to Benesse House), stopping at the Yellow Pumpkin for a photo.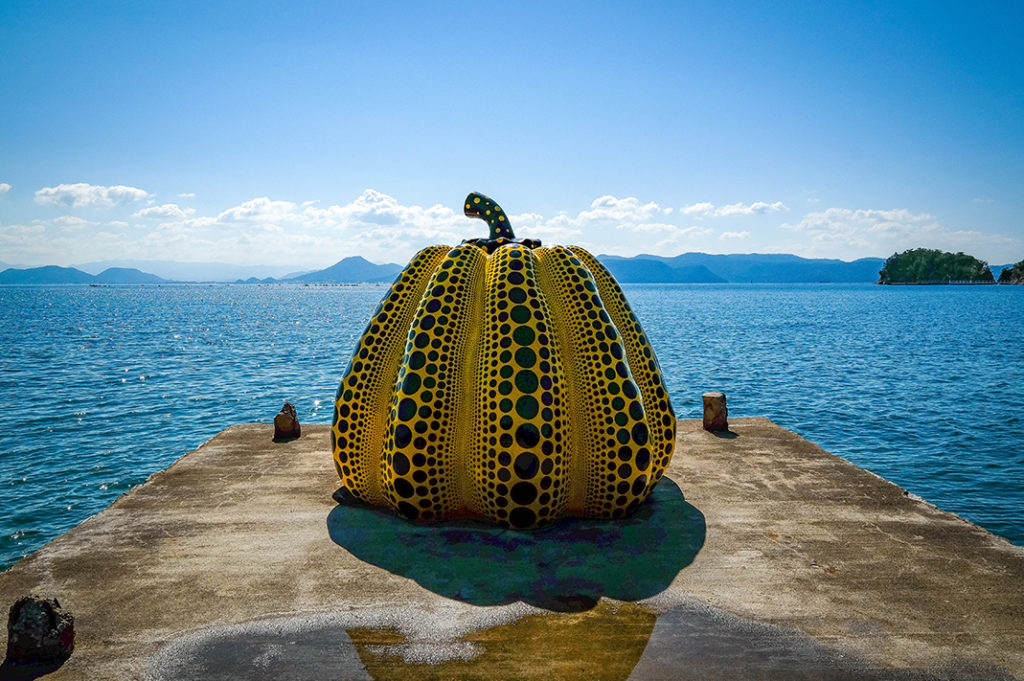 Explore the Museum District
For those biking, it makes sense to continue in a clockwork direction, visiting Benesse House, Lee Ufan and finally Chichu Museum before closing the loop and riding back to Miyanoura Port. Walking/bus directions will follow at the end.
1:00 – Spend 1 hour at Benesse House Museum, then ride 500m to Lee Ufan.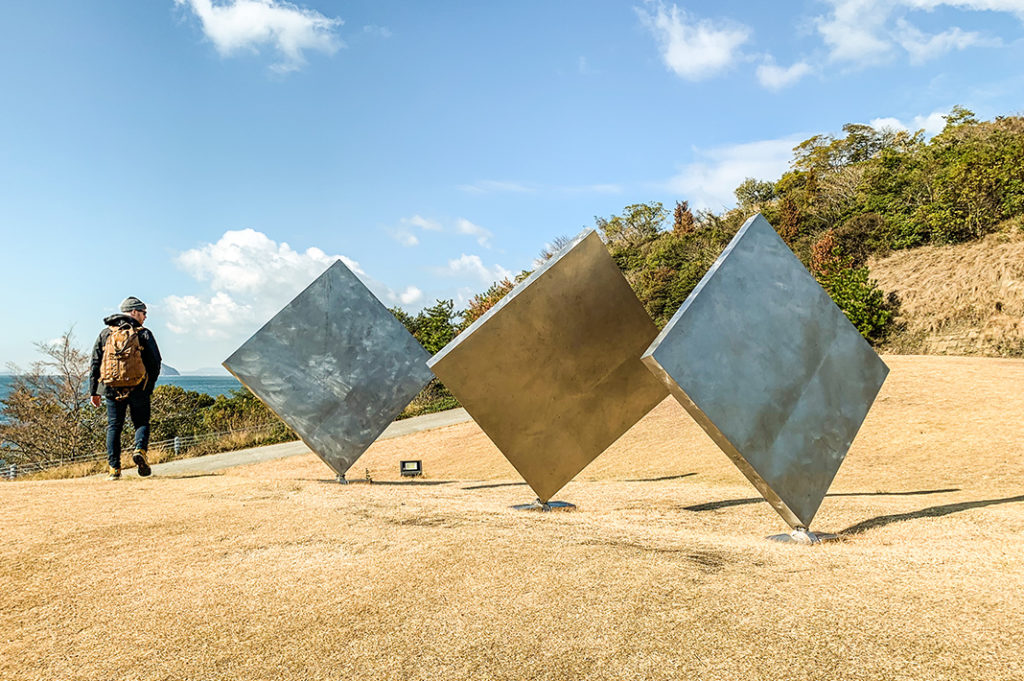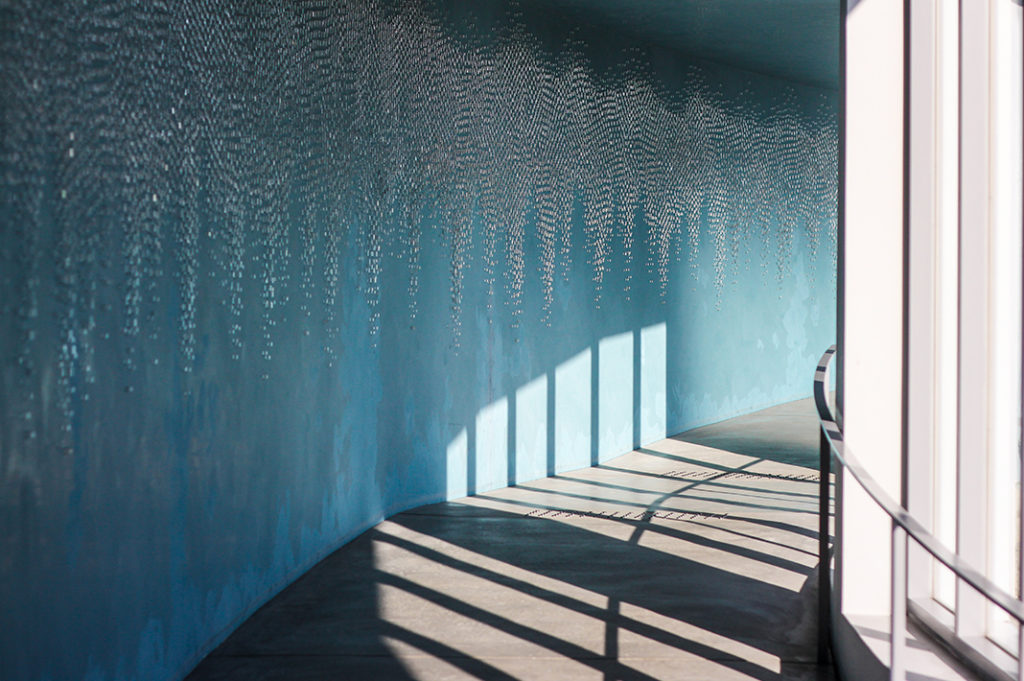 2:15 – Explore Lee Ufan Art Museum (20-30 minutes, ¥1,050).
2:35 – Ride 500m to Chichu Art Museum Ticketing Center to collect your tickets (¥2,100). *These must be reserved online ahead of time.
3:00 – Explore Chichu Art Museum ~1 hour. Read more about the Museum here.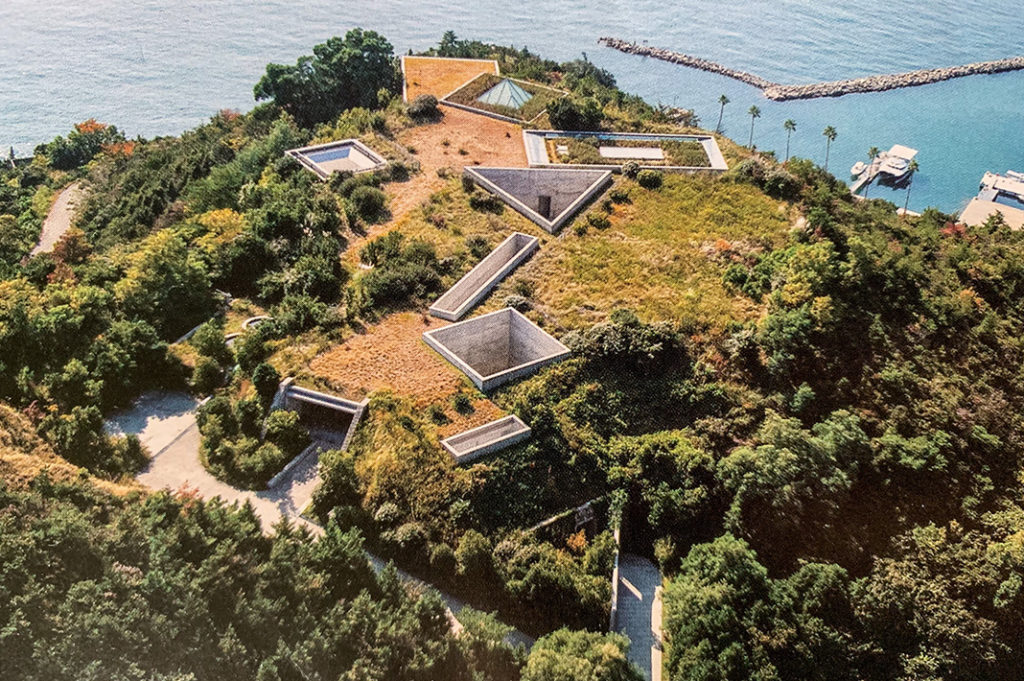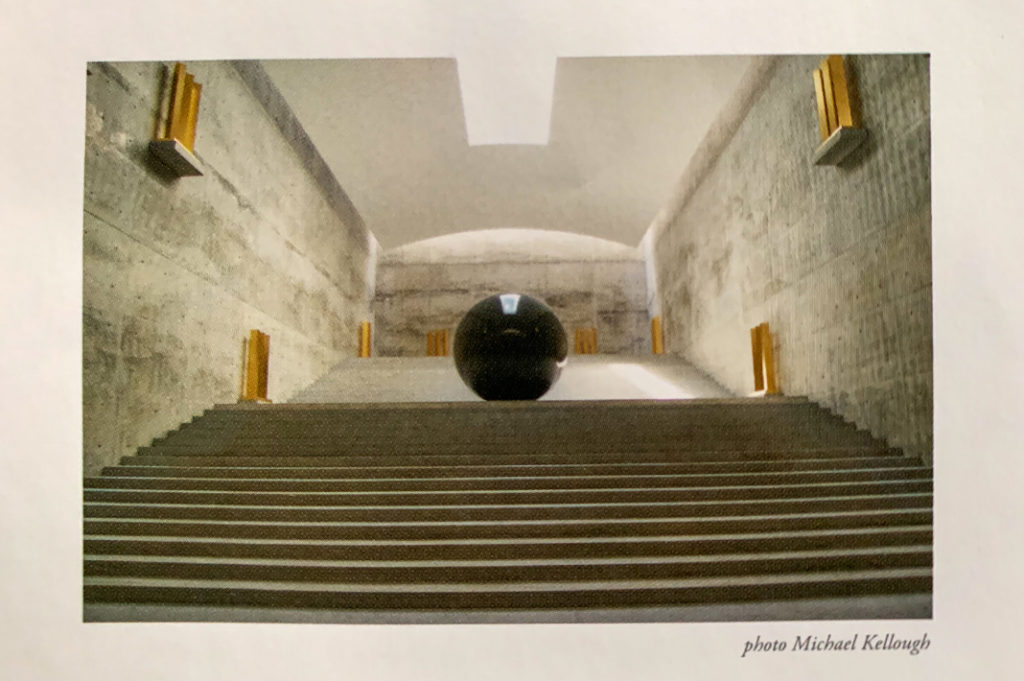 4:00 – Return to Miyanoura Port area and say farewell to your bikes. Don't miss out on exploring the sculptures around this area, including the famous Red Pumpkin!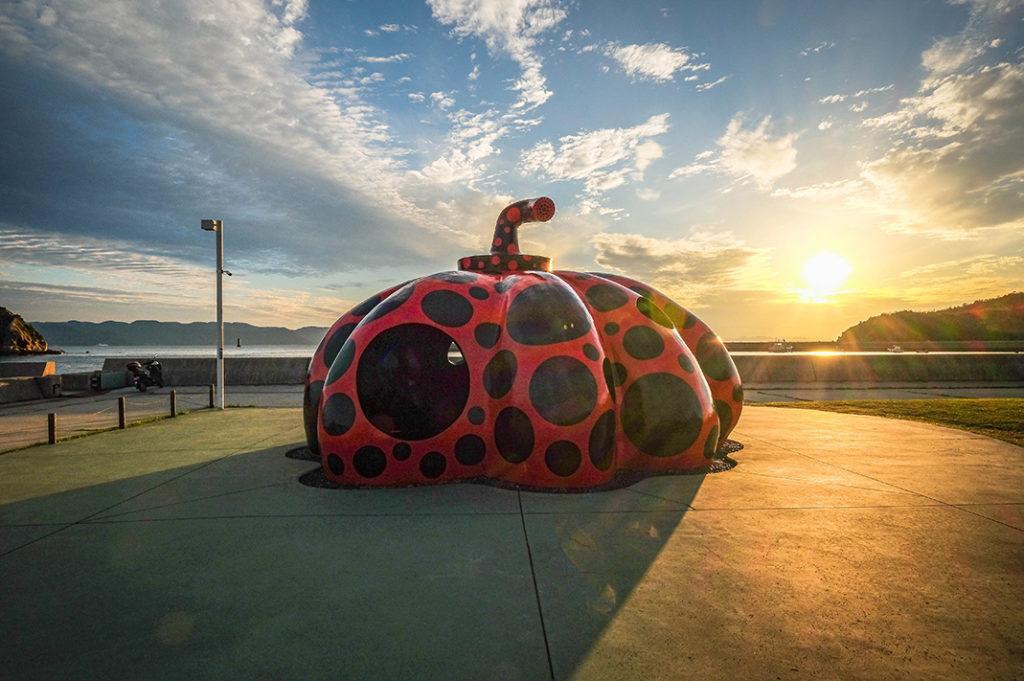 Miyanoura is the most populated area on the island, so why not stay a while to explore! Be sure to check out the I Love Yu bathhouse and grab a bite at one of the many great dining spots.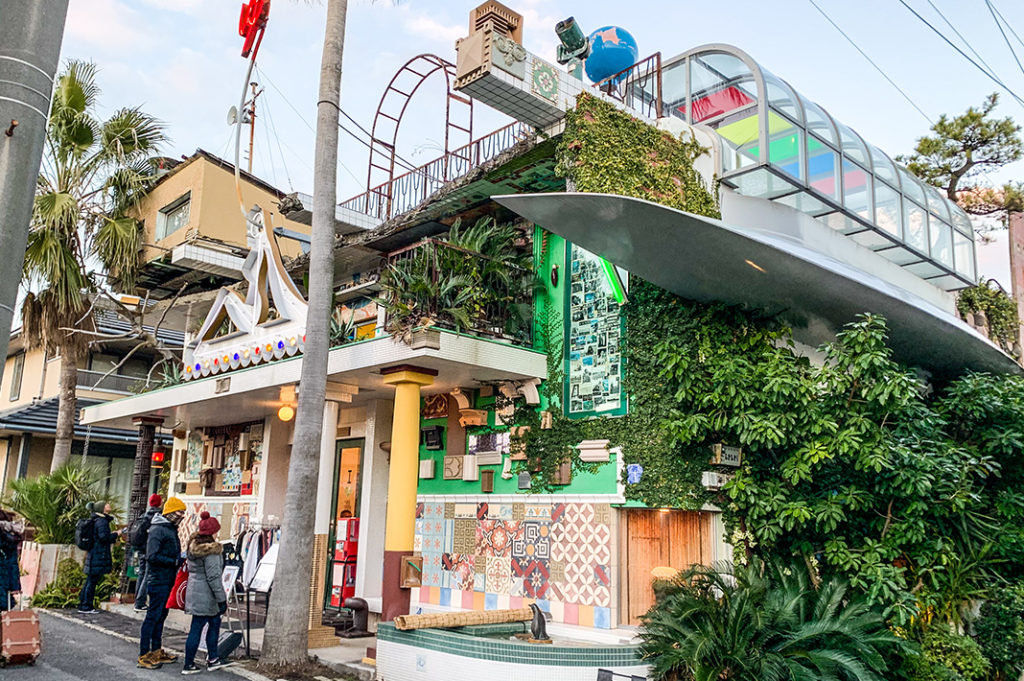 For those walking or catching the bus:
For those walking or catching the bus and looking to do a Miyanoura round trip, the following times would work better. The bus doesn't continue clockwise to Miyanoura, so there may be some backtracking at the end of the day depending on where you stay.
9:30 – Walk from Miyanoura to Honmura in 30 minutes or take the 9:46 town bus from 'Miyanoura Port' to 'Nyokomae' (6min, ¥100).
10:00 – Buy tickets for the Art House Project from the Honmura Lounge and Archive.
12:15 – Lunch. See our article reviewing dining spots.
12:48 – Catch the 12:48 town bus from Nyokomae to Tsutsuji-so, arriving at 12:54 (¥100).
1:00-1:07 – Ride the free museum bus to Chichu Art Museum (must have a prior reservation for Chichu—this is the best of the three, in my opinion).
1:07 – Head first to the ticketing center to collect your tickets (¥2,100).
1:15 – Explore Chichu Art Museum ~1 hour. Read more about the Museum here.
– Walk 10 minutes to Lee Ufan Art Museum.
– Explore Lee Ufan Art Museum (20-30 minutes, ¥1,050)
– Walk to Benesse House Museum (10 minutes) and spend 1 hour inside.
4:04 – Walk or catch the free Museum Shuttle Bus back towards Tsutsuji-so. Get off after 1 stop at the 'Benesse House Shop' bus stop to can explore the outdoor sculptures, Yayoi Kusama's Yellow Pumpkin and beach views on the way to the bus.
5:00 – Catch the town bus from Tsutsuji-so back to Miyanoura Port (¥100, 12 minutes), or to your accommodation.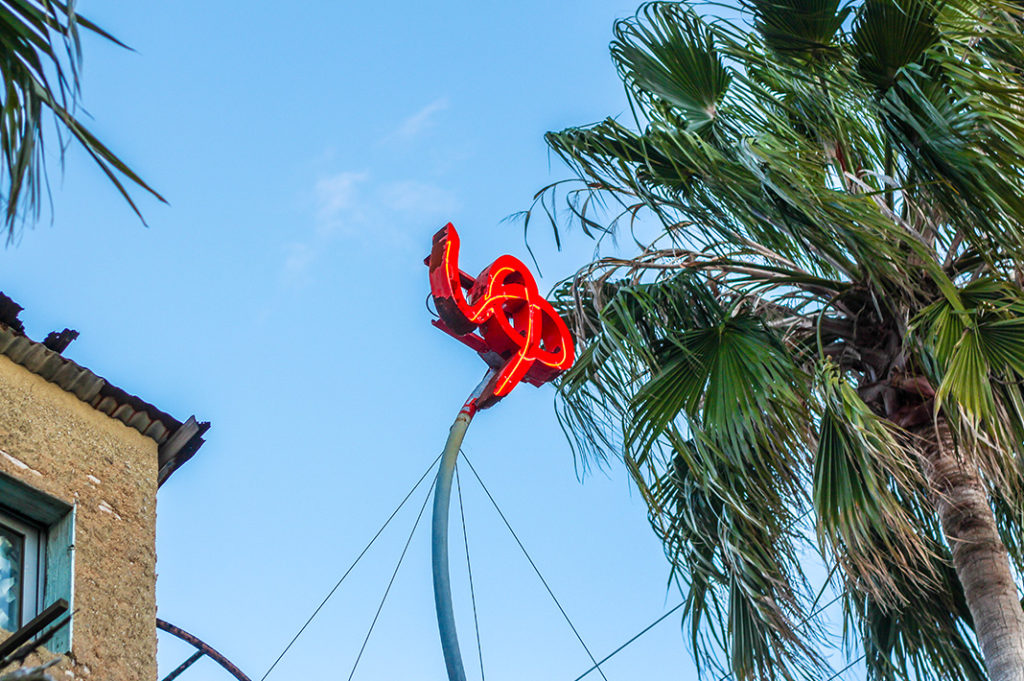 Your Final Day on Naoshima
After you eat breakfast and check out, you could catch anything you missed on Naoshima, but we'd recommend catching a ferry to Teshima Island. Teshima is quite large so has both car and bicycle rental as well as shuttle buses to get you around to the art sites. You can find more details here. 
If you only have limited time, this one-day Naoshima itinerary will give you a well-rounded overview of everything Naoshima has to offer. You can expect to be wowed by famous works, confronting visuals, humongous sculptures and, of course, the raw coastal scenery. Together it creates an unforgettable experience that you will no doubt be recommending to all your friends once you get home.
Post by Japan Journeys.