With summer creeping in and three friends staying with us, the call of the wild echoed through our stuffy, overcrowded Tokyo apartment. Lucky for us, Japan is full of great nature escapes, so we decided to plan a road trip. In our search, we came across dozens of amazing prefectures, but it was ultimately Kumamoto that called loudest. Located on Kyushu, Japan's southernmost main island, it had everything we were looking for: wide open skies, history, greenery, hot springs and volcanoes. Our only question was: 'how soon can we get there?'.
The Plan
Our first move was to lock down some dreamy minshuku accommodation—a kind of rural B&B homestay. Next, we booked flights; Kumamoto is a 14 hour drive, 6.5 hour bullet train or 2 hour flight from Tokyo and we didn't have much time. Lastly, we hired a car (with an ETC toll card) so we could get around easily. Although we had Japanese drivers licenses, it's certainly possible to hire a car in Japan using an international driving permit. You can pick these up quite cheaply in your country before the trip.   
Even though Kumamoto Prefecture meets the sea on the west—where you'll find the capital city of Kumamoto—a large portion of the prefecture is inland. In fact, flying over it, we saw a repeating pattern of lush, mountainous landscape which promised the very green-change we were seeking.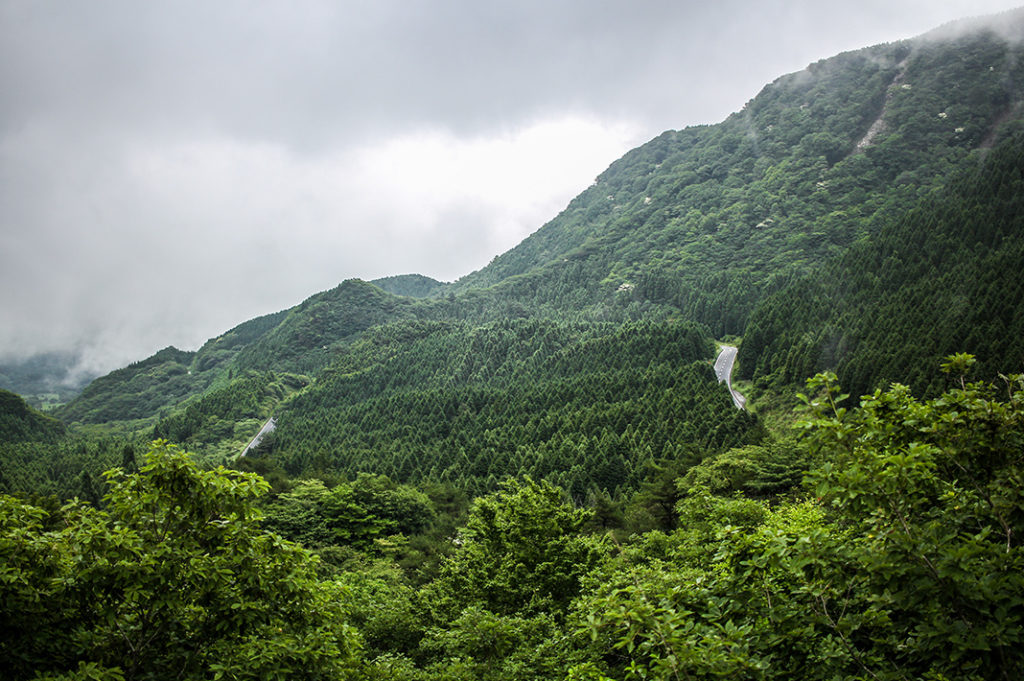 In no time at all, we were in the hire car and en route to our cosy farm-stay accommodation, losing count of the many, many tunnels bored through the mountains.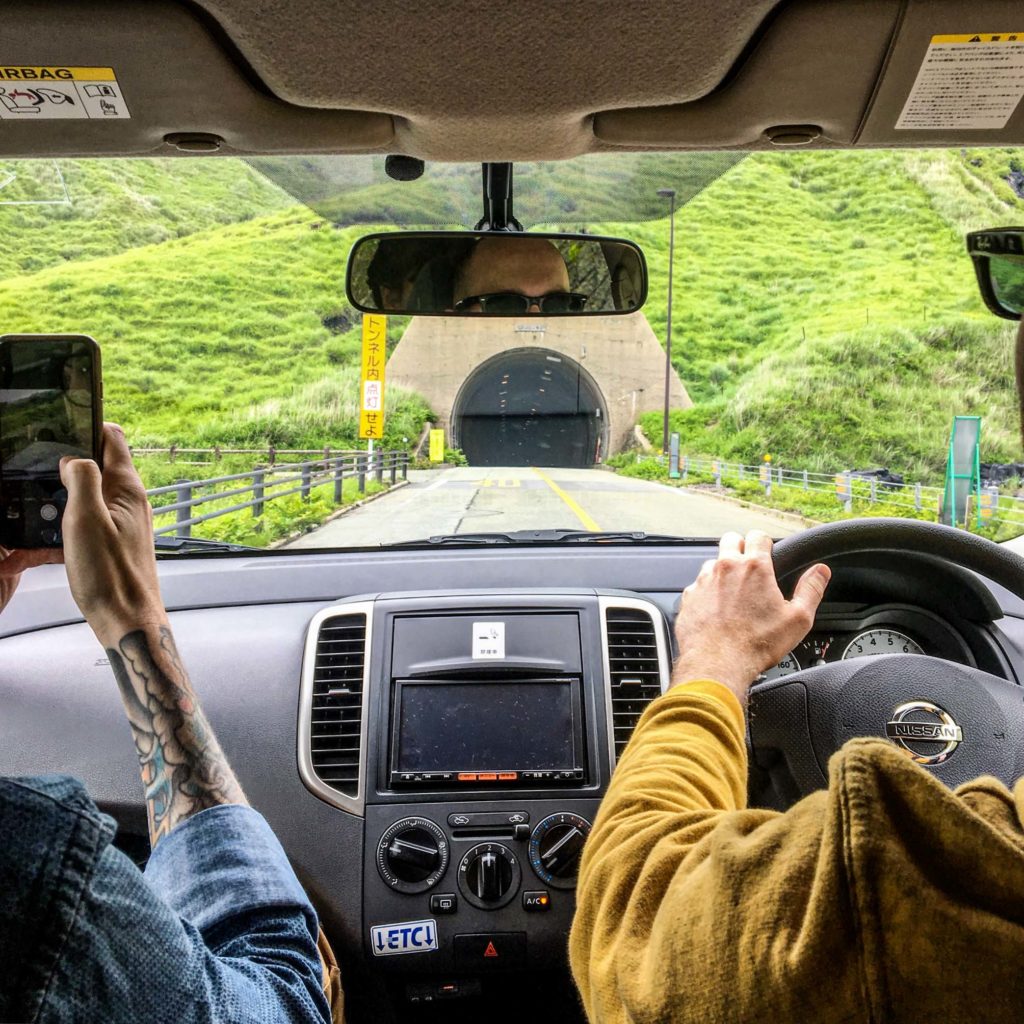 Day 1: A Slow Start
After a sleep-in and a home-cooked breakfast, we were ready to hit the road. On the day's very loose agenda: Mount Aso, one of Kumamoto's most popular attractions. It would only take an hour to drive there but we decided to take our time exploring instead.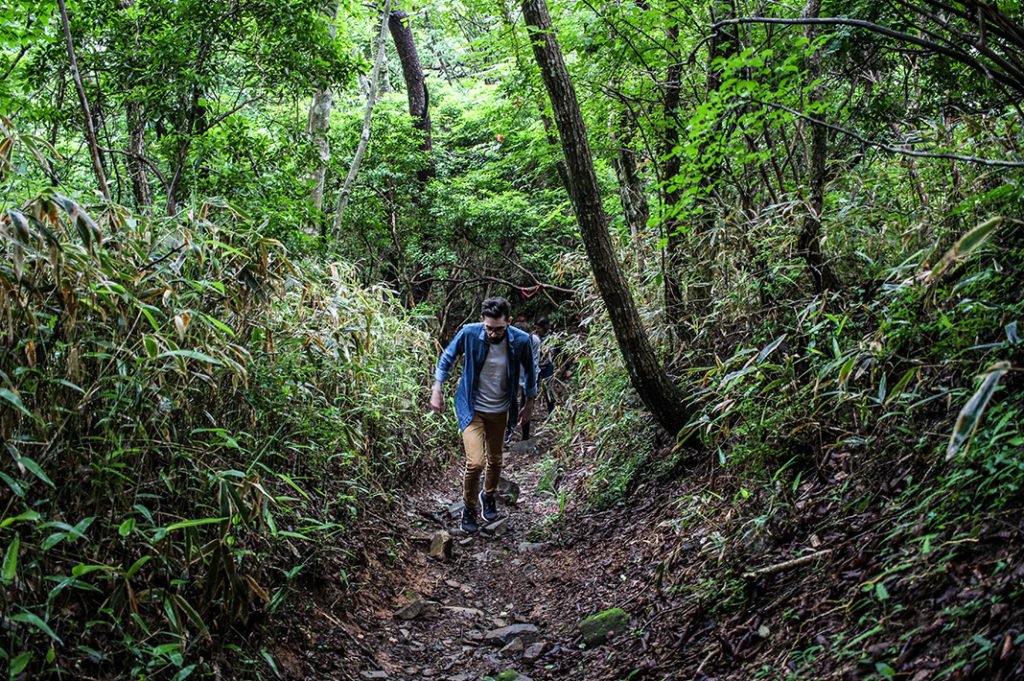 We stopped once to follow a forested path up to a lookout, which gave us stunning views of the surrounding mountains and the tarry asphalt cutting through the forest. Simply being around this much plant-life was worth the price of admission, as far as we were concerned.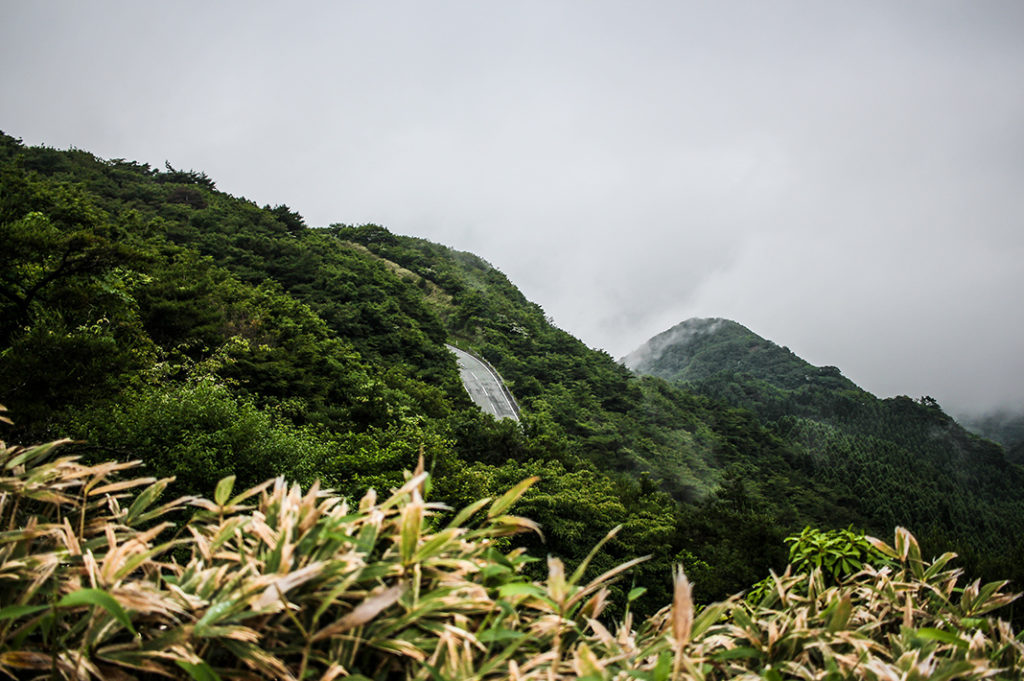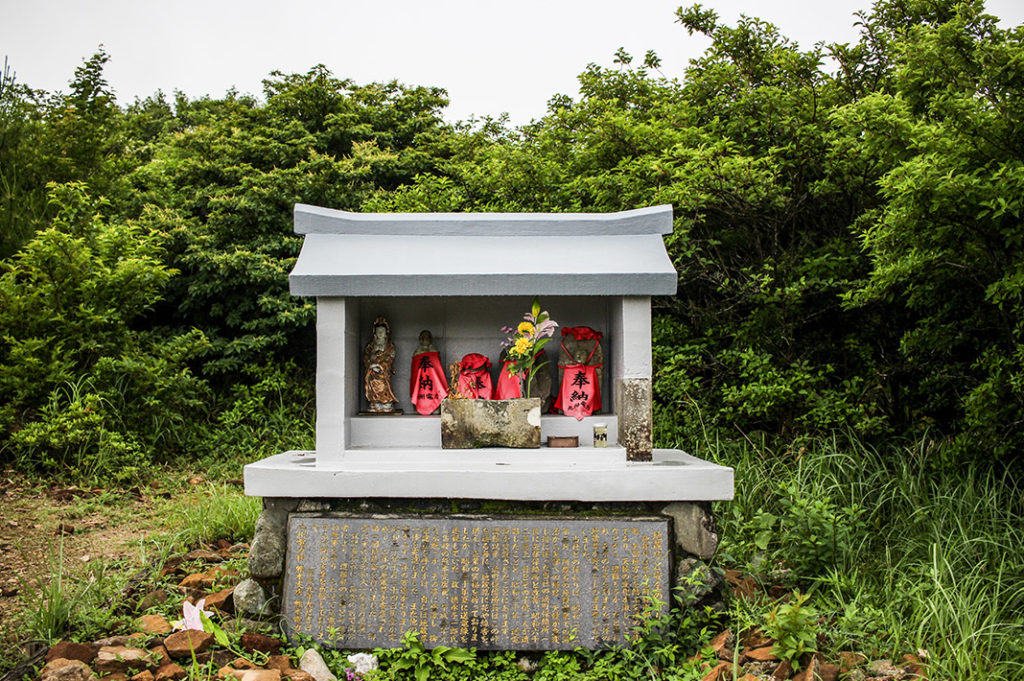 As the region is quite volcanic, we also came across a free public foot bath (ashi yu), which are quite common around natural hot spring areas. They are essentially a sunken bath of thermal spring water with some kind of bench seating all the way around. All you need to do is remove your shoes and socks, roll up your pant legs and let the hot water relax you. Usually you will need to bring your own towel to dry your feet with afterwards.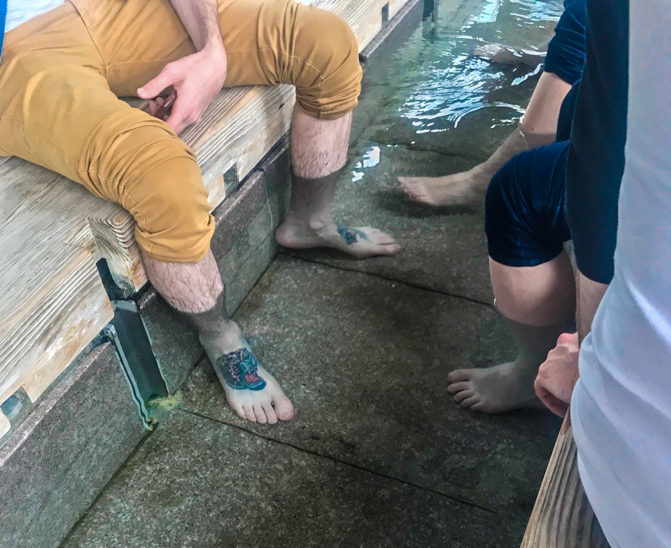 Exploring Mount Aso
It was early afternoon by the time we finished lunch and reached Mount Aso. The weather was turning but we were determined to see one of the largest and most active volcanoes in Japan for ourselves.
With hostile weather and volcanic conditions at the top, we unfortunately couldn't stay for very long. There was just enough time to explore a little, take in the amazing views of the geosite and peer into the milky green volcanic lake before staff ushered us away to safety.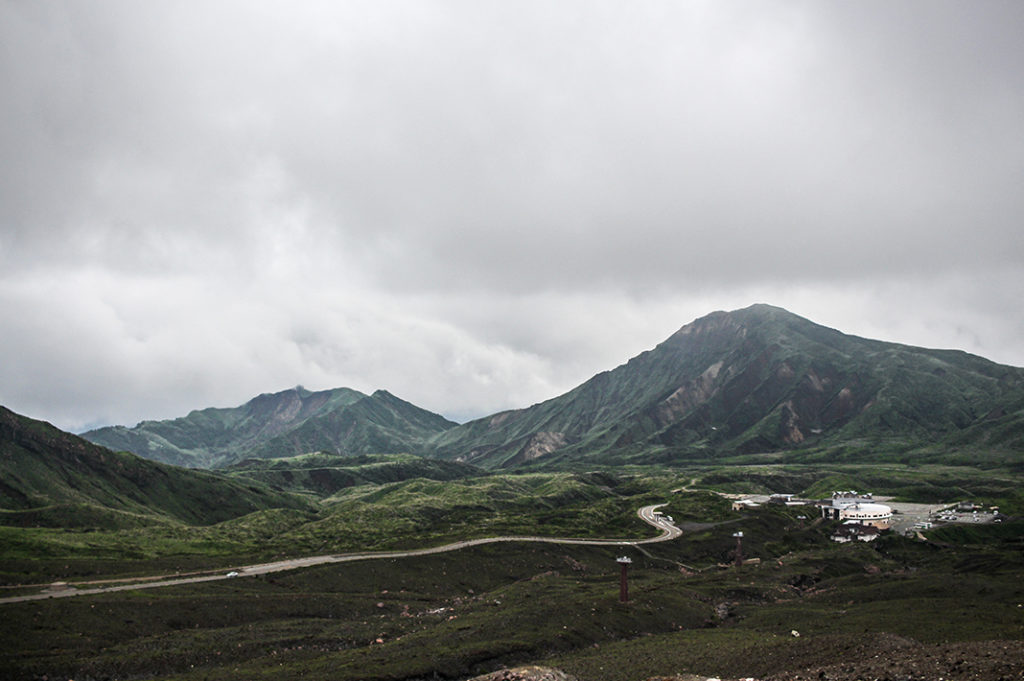 Being such an active volcano, it was no surprise to see the area littered with rocks and the ropeway all but destroyed. This eerie place was a sobering reminder of mother nature's awesome power.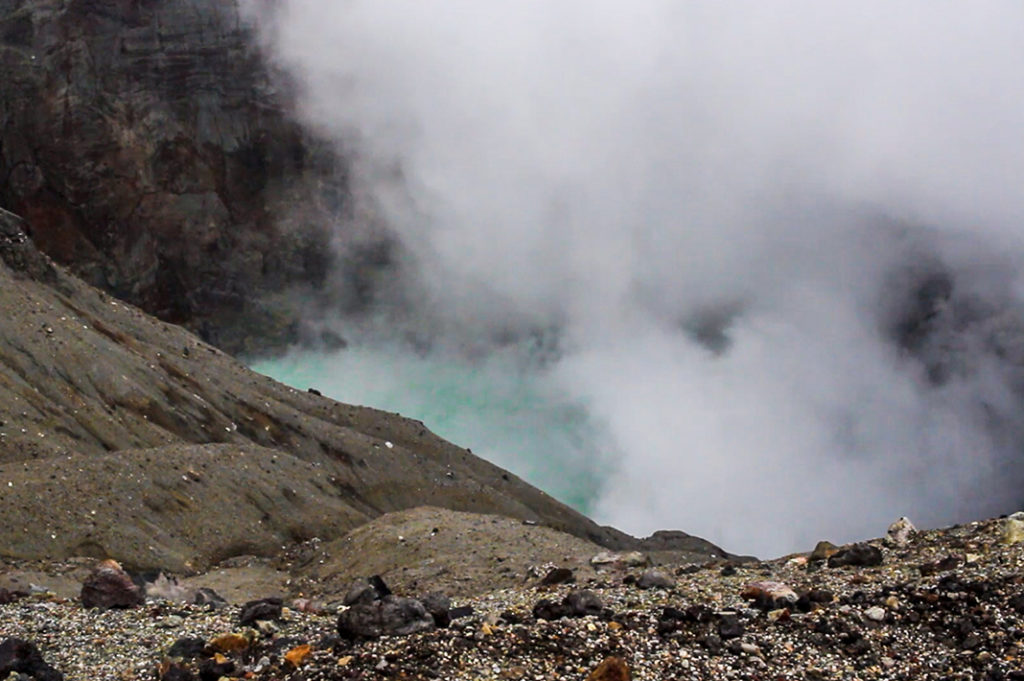 Driving is the main way to access Mount Aso but it is possible to get there in around 2.5 hours via bus or train from Kumamoto City. More details can be found in our dedicated article.
Tsujunkyo, the picturesque bridge
Down in the lowlands, the sky was clear, so we set off for another popular Kumamoto site: Tsujunkyo Bridge. Spanning 27.3m, this picturesque 19th Century bridge is the largest stone aqueduct in all of Japan and a registered 'Important Cultural Property'.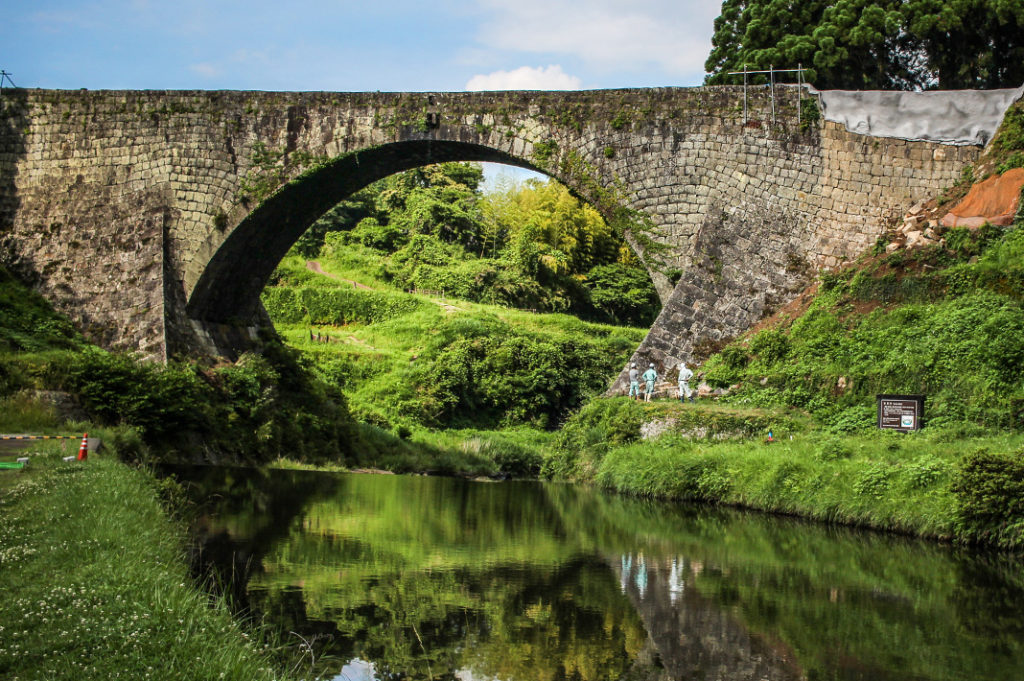 Designed and built by local village chief/architect Yasunosuke Futa, the aqueduct carries water uphill to the farms on the plateau. It was cutting edge technology when built, and still useful to this day. Because the aqueduct regularly accumulates dirt, water is occasionally released from a spout at the highest point of the bridge. It gushes out in a huge arc, splashing into the river below. Apparently this is mostly done in the farmers' off-season, so we didn't get to see it in all its glory.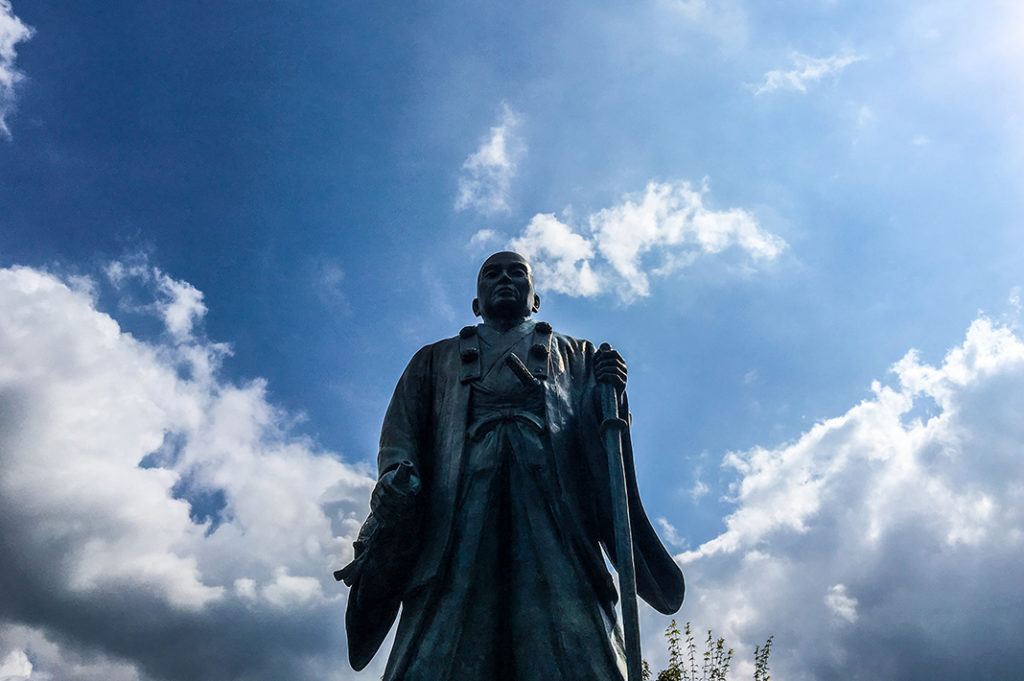 Near the bridge, we spotted a commemorative statue of Futa himself. But there were some other, more curious, statues that demanded our attention. These towering masterpieces were made from natural materials and dotted around the grass.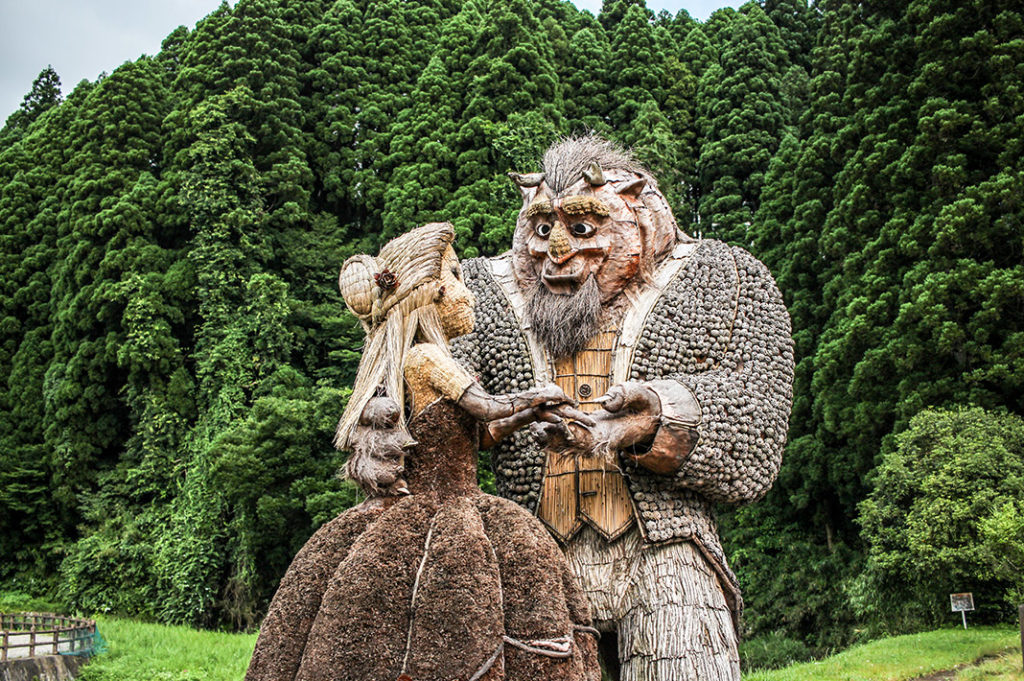 Before leaving, we paid our respects at Futa Shrine, a small shinto shrine on-site.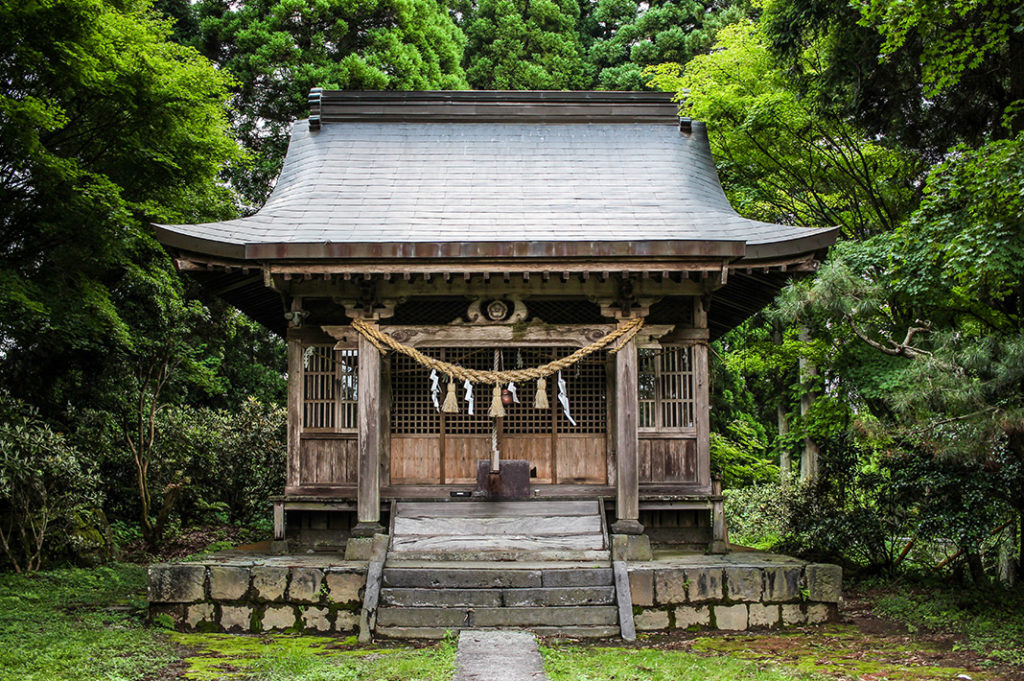 Roadside Treats
One of the best things about road trips is finding unexpected culinary treasures along the way. Depending on hunger levels, sometimes even a stale, deep fried relic from the bain marie is good enough. But we weren't that desperate yet. As we drove toward our accommodation, we serendipitously spotted a pizza place called Cafe Higarashi on the map.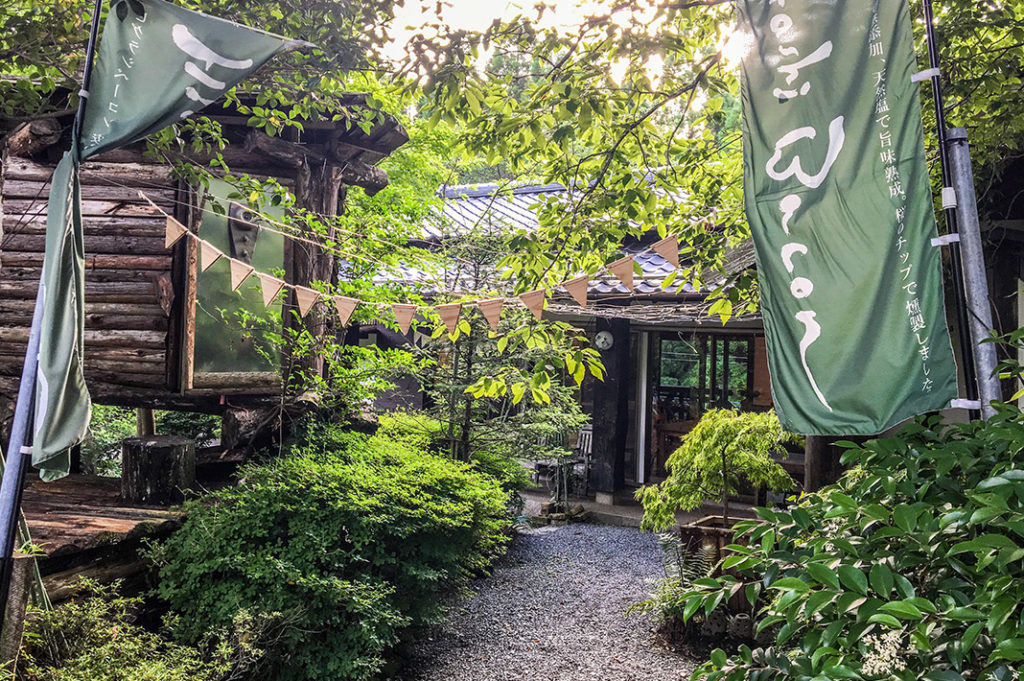 This cosy little restaurant sits off the main road, surrounded by trees. It looks part traditional dwelling, part-log cabin. Inside, the air smelled of garlic and dough, and the mother-son duo welcomed us heartily. We chose to sit on the rear patio with the fresh air blowing through the wall of trees behind us. Soon enough, our delicious wood fired pizzas and zesty salads arrived and we tucked in.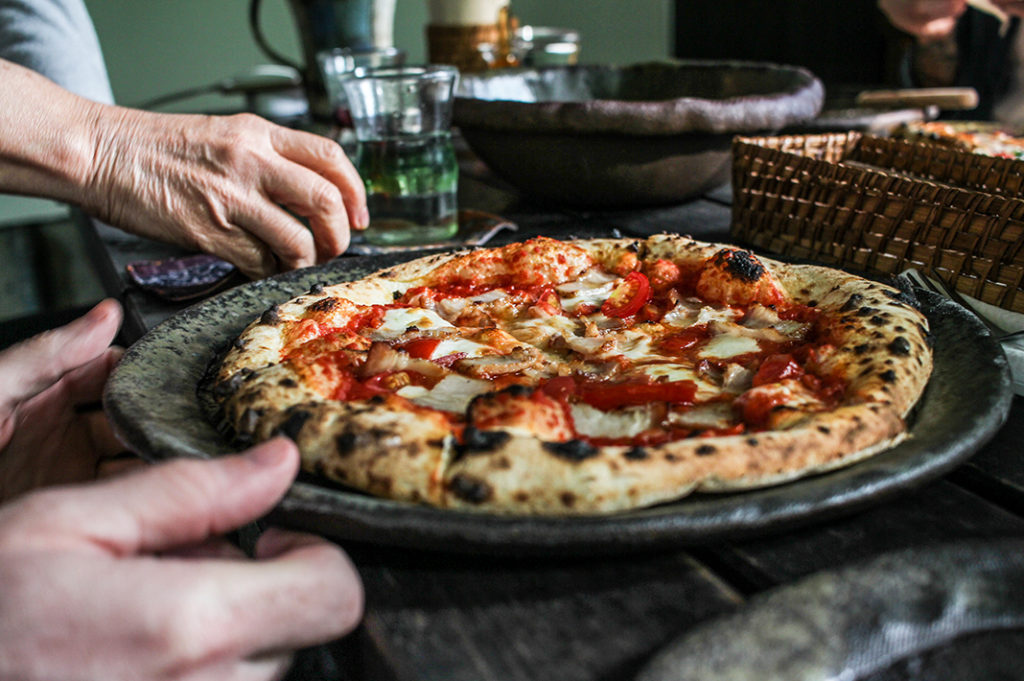 Once the plates and bowls were empty, we admired the unique, rustic looking dishes. The owner told us that she had made them herself, and that all the pottery inside was for sale, too. Before leaving, we checked out the extensive range which also included woven baskets and even house-cured bacon. These are the unique places I love finding by chance on the road.    
Day 2: Crossing into Miyazaki to Explore Takachiho Gorge
Though we chose to stay in Kumamoto, we had a car and were open to exploring more of Kyushu. In fact, the Takachiho Gorge in the neighbouring Miyazaki Prefecture had caught our eye, so we decided to see that on our second day.  
After another languorous morning, it was wheels up at 11:00am. We didn't reach Takachiho Gorge until after 12pm, so before exploring, we stopped for lunch at the on-site nagashi somen restaurant. 'Flowing noodles', as they translate to, are a traditional summertime treat popular in Kyoto.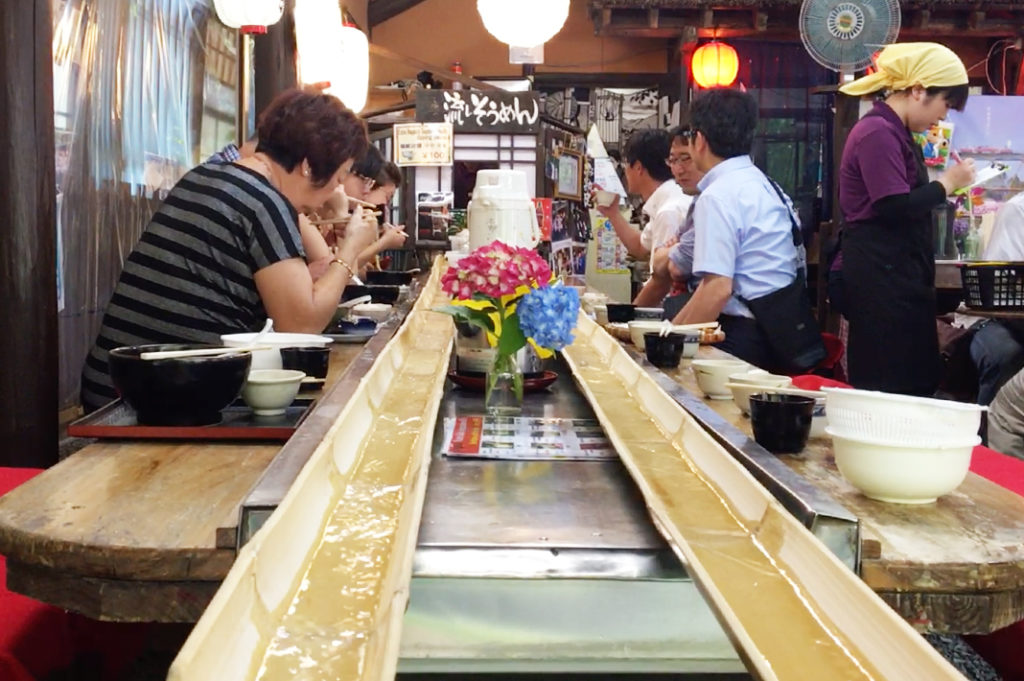 Diners sit alongside a gently sloped bamboo waterslide, and the chef, at the highest point, drops small bundles of cooked somen (thin, white, rice noodles) into the water. They gently float downstream and it's the diner's job to vigilantly scoop them up with chopsticks, before dipping them into a cool broth and eating. There is usually a set fee to participate and the noodles seemingly never stop coming! Don't worry if you miss some; there are colanders at the end to catch any strays. Read about one of our favourite Nagashi somen restaurants in Kyoto here.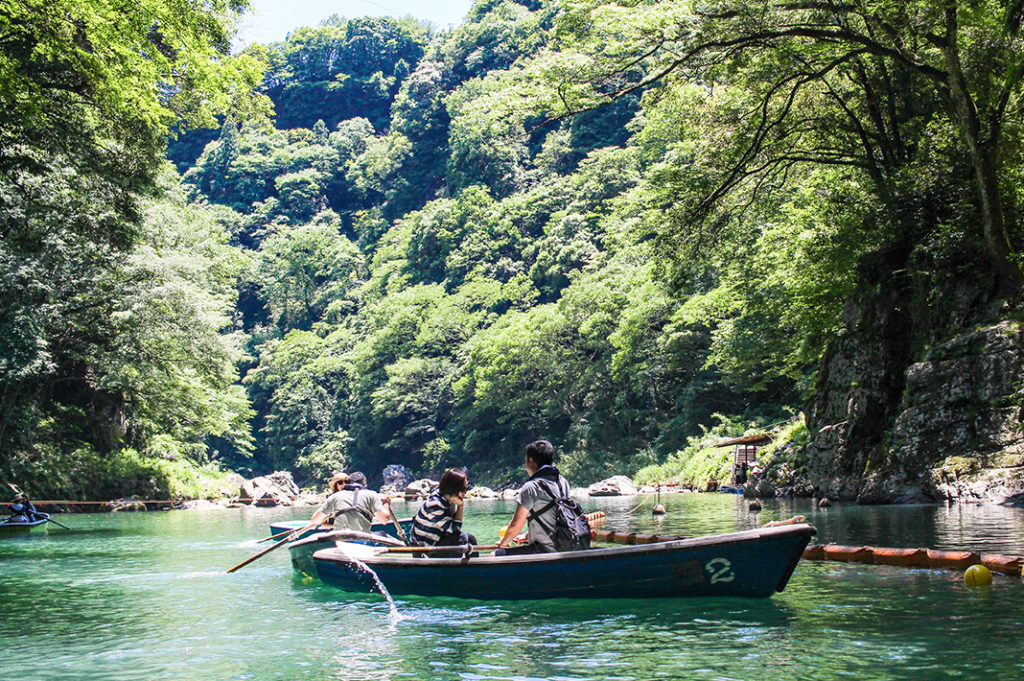 Boating
After lunch, we set off to explore the Takachiho Gorge proper. A network of paths hits all the best vantage points, so you can best examine in the sheer rock face plunging down into the blue-green waters. Down at the bottom, you can even hire a row boat for thirty minutes to explore the gorge from within. At one point, you can even row underneath the Minainotaki waterfall to cool down.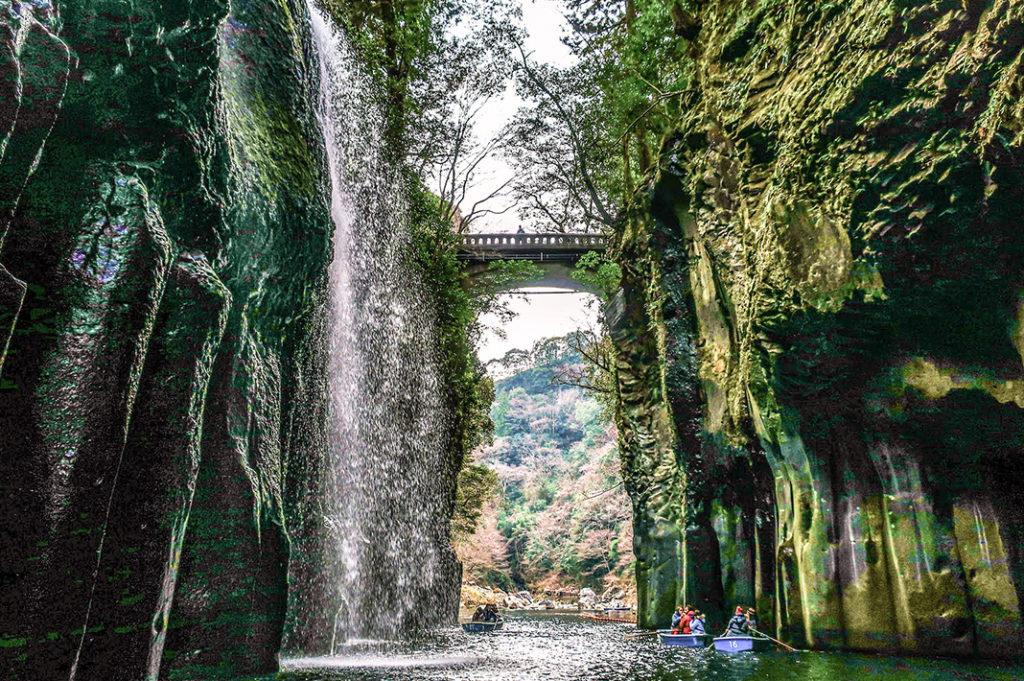 Before leaving, we followed one of the paths up to Takachiho Shrine. This rustic looking shrine is surrounded by towering cedar trees and was a serene place to enjoy away from the crowds. We were about 5 hours early for the nightly performance so after we were recharged, we set off for the last fun-filled night at our accommodation.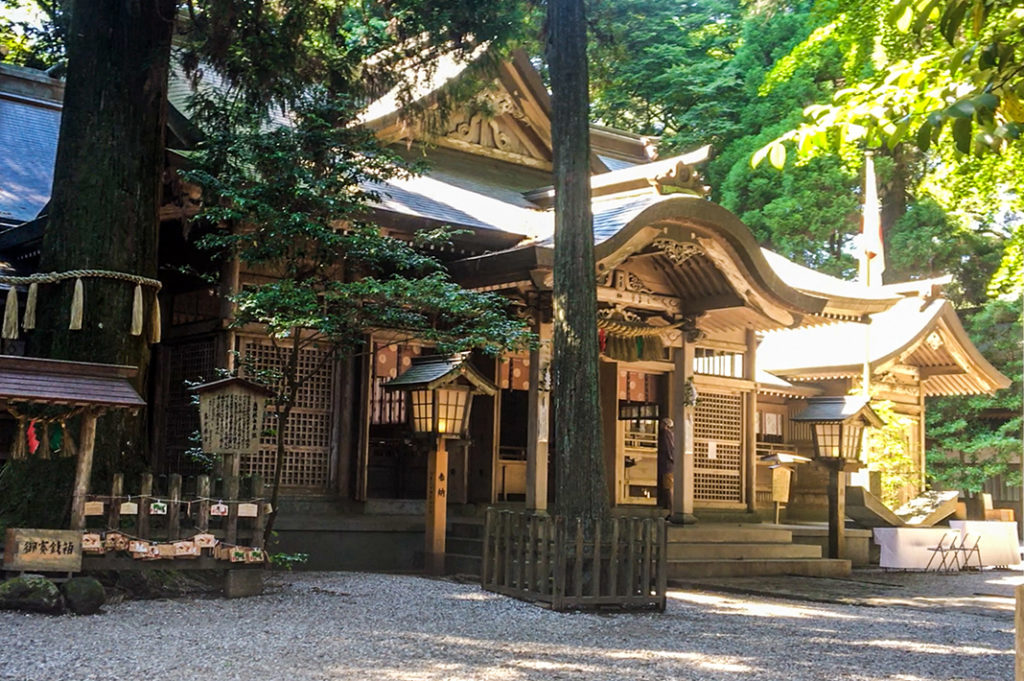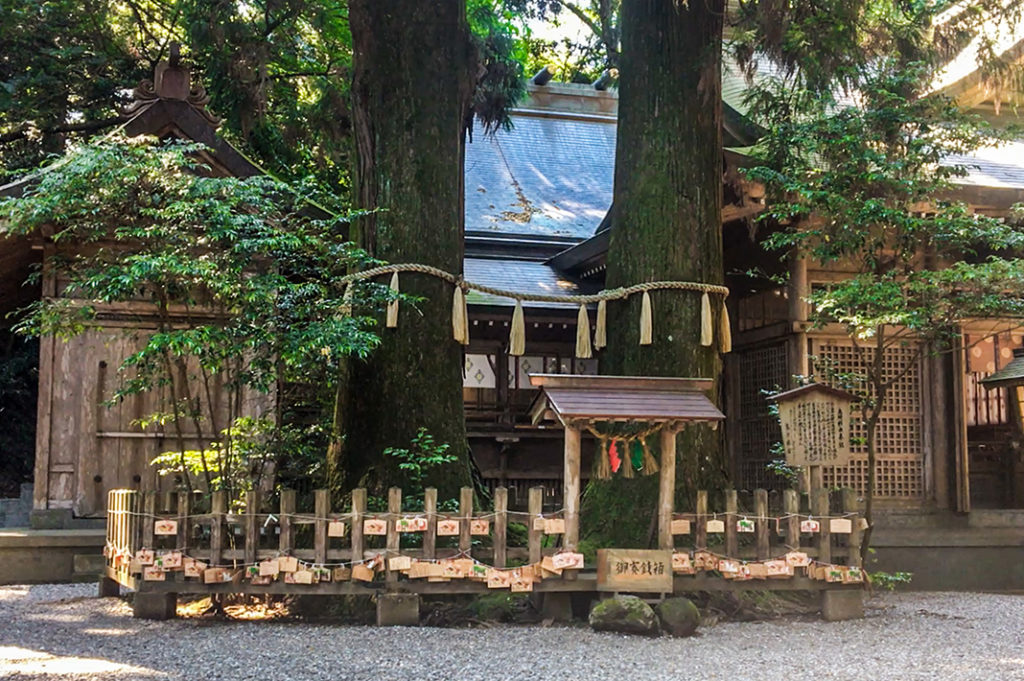 More information on accessing Takachiho Gorge can be found in this post.
So long, Kumamoto
Our last morning involved more of the slow pace we were growing accustomed to. After another lovely home-cooked breakfast and a tearful goodbye with our hosts, we set off for the airport. We knew our nature holiday reverie was about to be broken as soon as we stepped back into the hustle and bustle of Tokyo, but even this short break in the green folds of Kyushu was more than enough to slow us down and soothe our souls. 
For those with more pep in their step, it would be possible to see more attractions than we did. For instance, the Kurokawa Onsen and Tsuetate Onsen are not far from Mt Aso, and would make an extremely relaxing addition to the itinerary. Or, if you want to check out the city, Kumamoto Castle is a must.
Getting to Kumamoto
As mentioned earlier, Kumamoto is a big city, so it is well-serviced by bus, rail and flights. It's possible to get there via any of those modes from wherever you are in Japan.
While on the island of Kyushu, consider visiting the exciting nearby cities of Fukuoka, Nagasaki. Other great destinations include Kagoshima and Beppu.
Post by Japan Journeys.