Miyajima Island, with its sacred shrines and pristine nature, makes a wonderful day trip from Hiroshima City. Every day, throngs of visitors make the aquatic journey to enjoy its magical oceanside atmosphere of roaming deer, lush forests and stunning views. But would it really be a tourist destination without souvenir shops? Well, no, of course not. Miyajima, in fact, has plenty of great shopping. There's the bustling Omotesando street and a number of shops dotted around the surrounding area too. In this article, we'll run through the best Miyajima souvenirs to keep an eye out for.
Oyster Products
Oysters are a big deal on Miyajima so it's no surprise that you can buy plenty of products made from oysters, too. Half way along the Omotesando shopping street, you'll find this local store.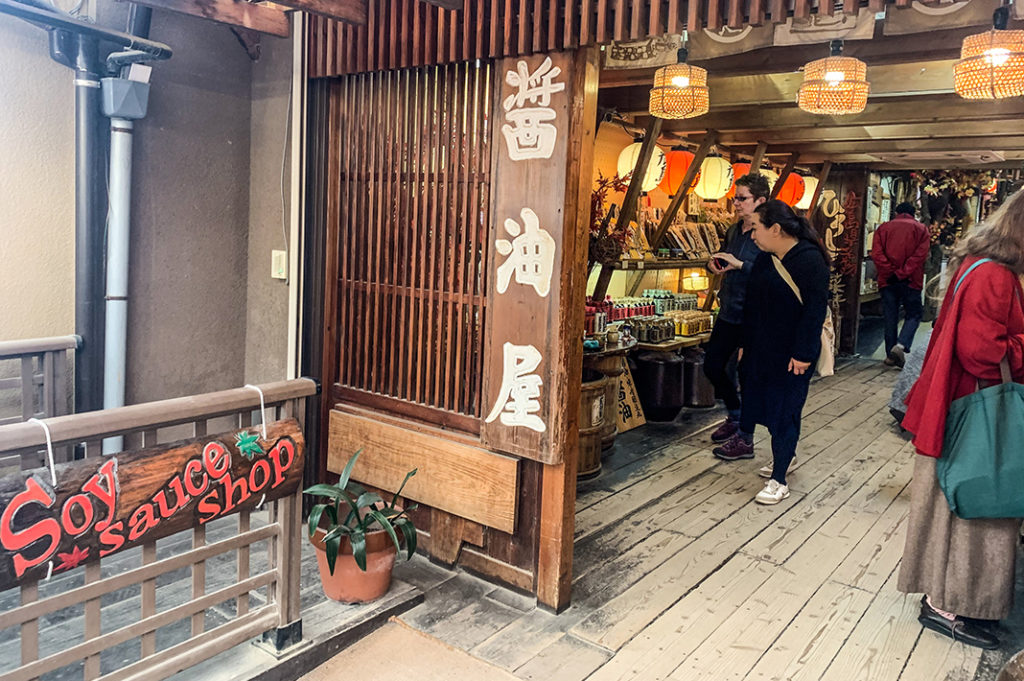 They sell a wide variety of food products, many featuring the island's favourite mollusc. Most popular though, is their range of oyster soy sauces—all of which you can try before you buy. Already salty and umami rich, the oyster adds that extra little oomf that makes these a must-try item.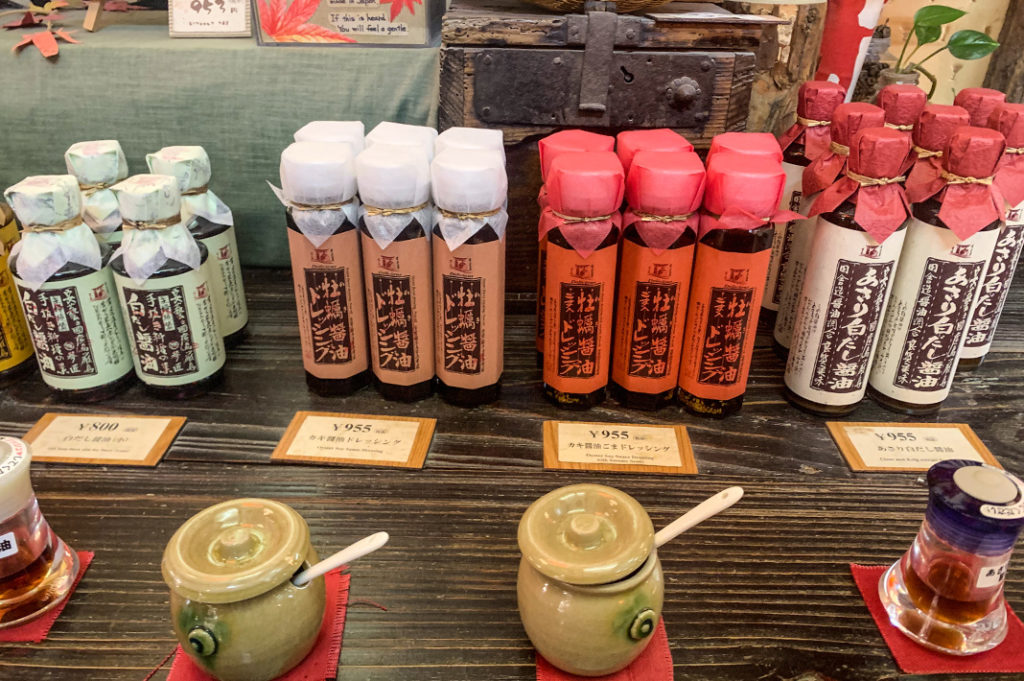 Shakushi (Rice Scoop)
Miyajima is also known for their shakushi (rice scoop). For over 200 years, locals have produced these lovely wooden rice paddles. Apparently soldiers wrote their names on them before leaving for war from Miyajima and dedicated them to the shrine. When they returned, victorious, they took back their shakushi as a souvenir. Now, used for serving up cooked rice or just as a good luck talisman, they're light weight, practical and smell divine.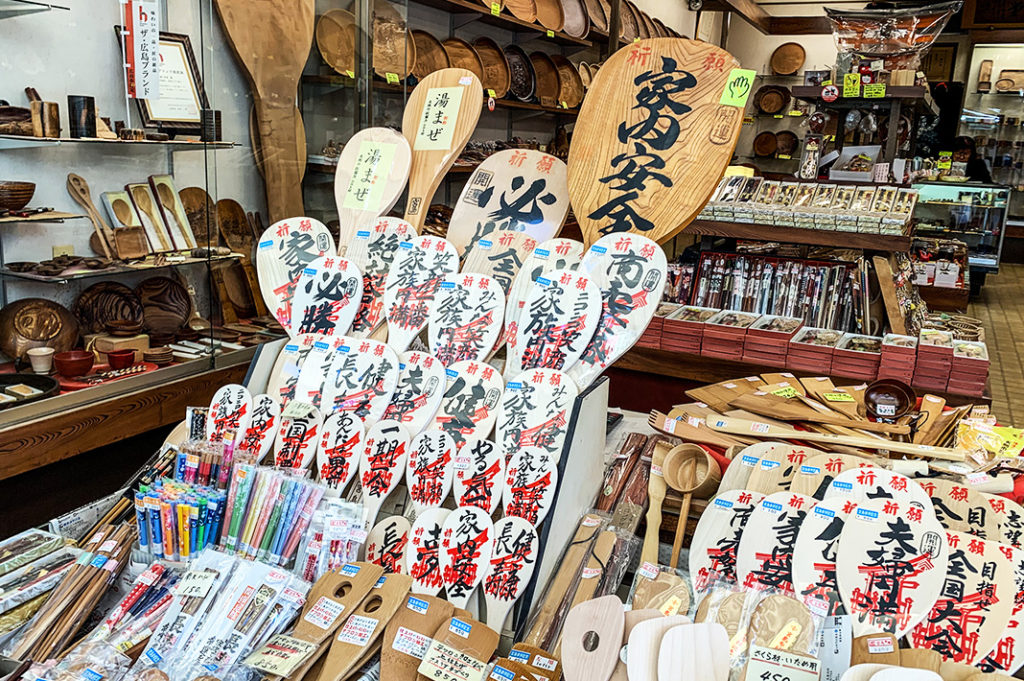 You can also get some tiny keychain versions featuring wishes or a declaration of your hobbies. If you're a self-confessed table tennis freak, you're in luck.
Momiji Manju
These small treats are made from a buckwheat and rice batter, stuffed with delicious fillings and cooked in a maple leaf shaped mould. Anko, red bean paste, is the typical filling but you can also find flavours like cheese, pumpkin, chestnut, chocolate and custard. Vendors have been making momiji manju for over 100 years on Miyajima, and there are now around twenty shops to choose from.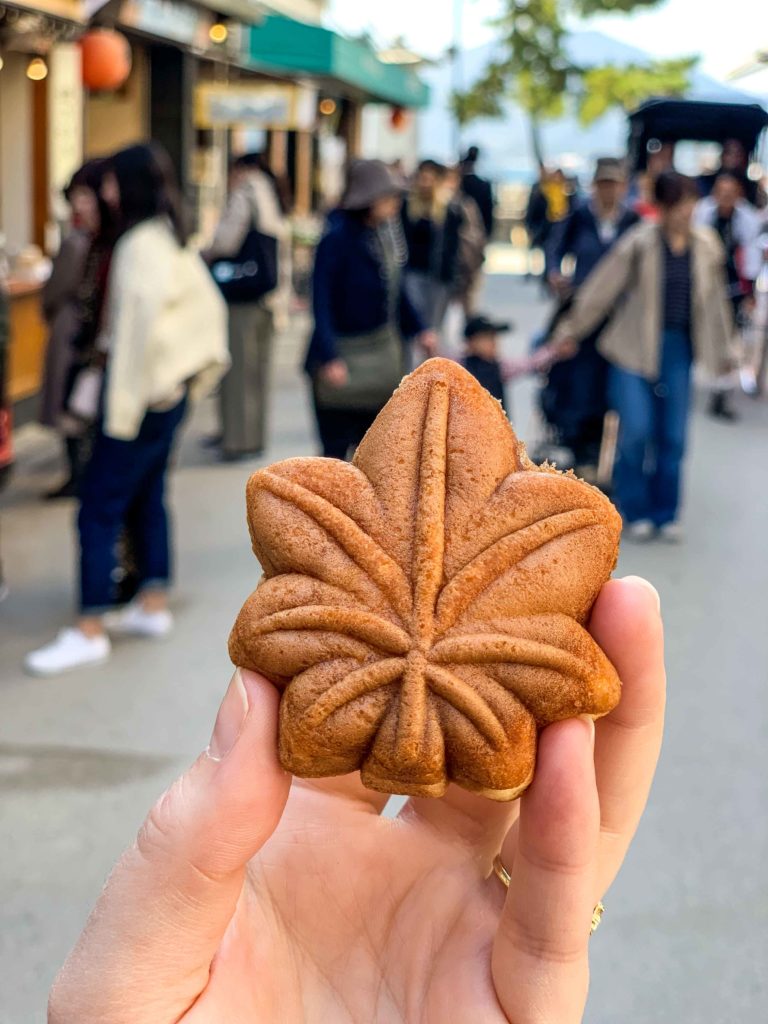 You can buy them individually, hot and fresh, to enjoy on the spot. But there are also plenty of gift boxes so you can share your Miyajima souvenirs with others.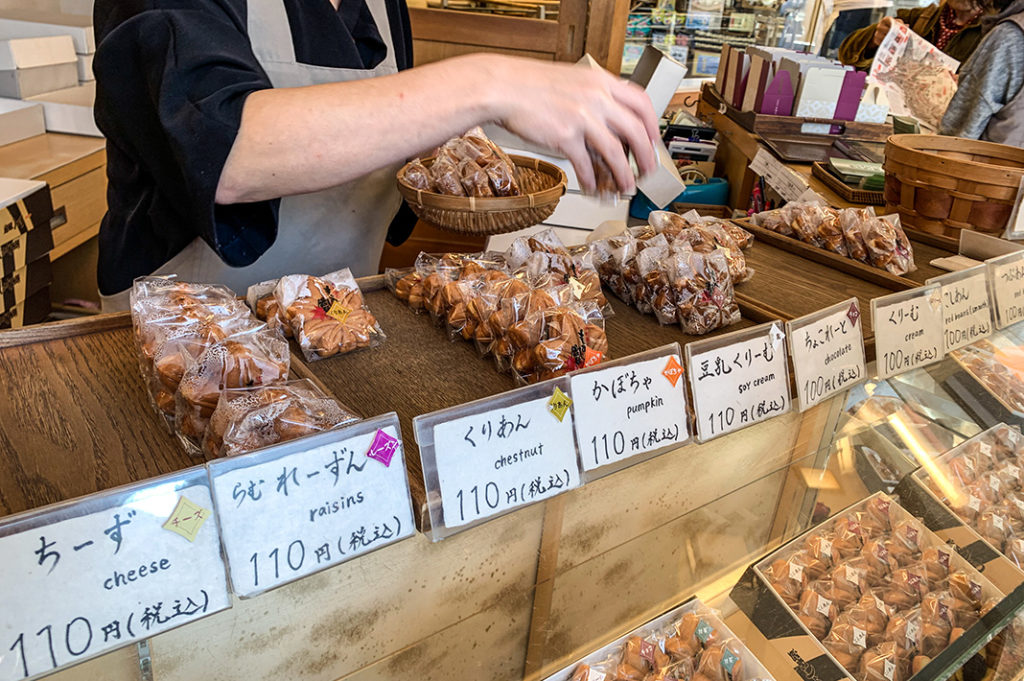 Deer and Torii Gate products
The local souvenir shops are positively brimming with knick knacks shaped like or featuring images of the cute four-legged locals. The much larger, wooden attraction—the Torii Gate—also features heavily. You can pick up almost anything from magnets to baby bibs with either of these images printed on them.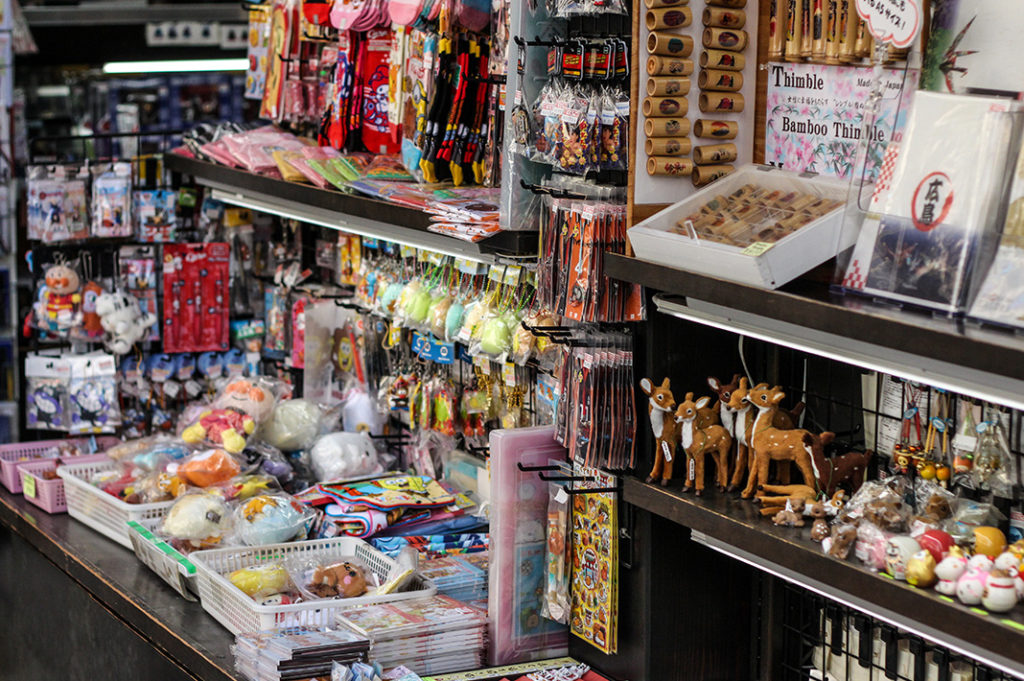 Other Hiroshima Products
Though not specifically from Miyajima, you can still find all of the usual Hiroshima souvenirs on the island. As Hiroshima is a well known for producing juicy, delicious lemons, you can expect to find all manner of lemon-related souvenirs. Lemon printed towels, lemon essence face masks and plenty of lemon flavoured foods.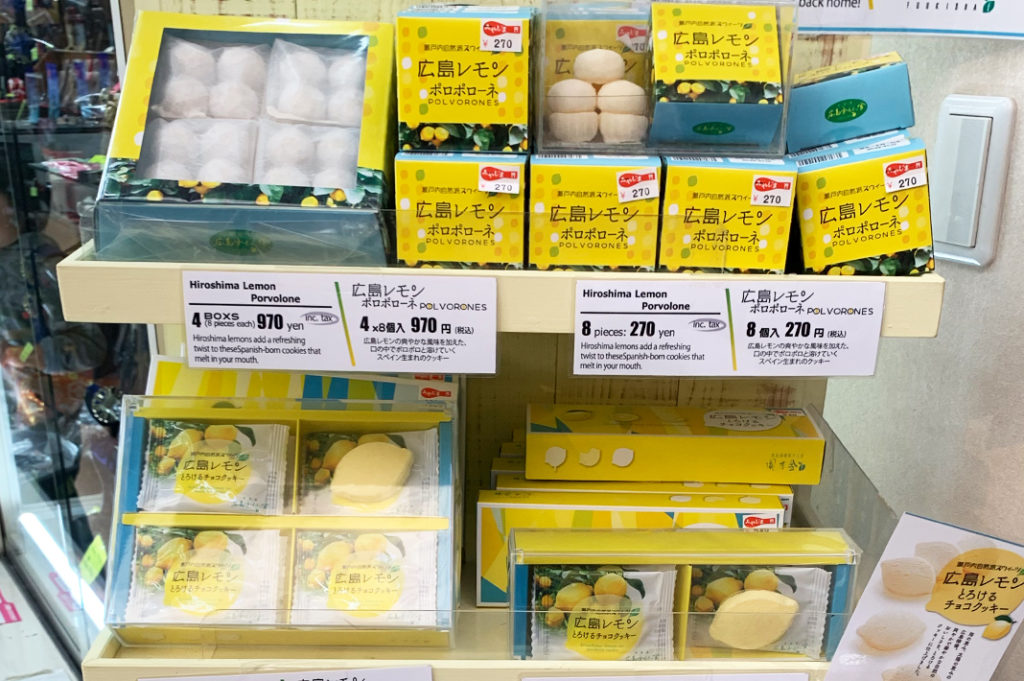 And, the fierce love and support for Hiroshima's baseball team extends across the Seto Inland Sea to Miyajima, too. Just like in Hiroshima city, you'll find plenty of Carps branded wares. Think dish towels, T-shirts and limited edition Shochu and Highball cans to sport around town.
So even though the island is primarily a nature lover's paradise, there are still plenty of Miyajima souvenirs to take home.
Getting there:
From Hiroshima, there are a few ways to access Miyajima. The cheapest way is to catch the train toward the island and catch the 10 minute JR Miyajima ferry from Miyajima-guchi port (¥180). The JR San-yo line train takes just under 30 minutes from Hiroshima Station (¥260), and both of these are covered by the JR Pass. On a nearby dock, you'll also spot another ferry company called the 'Miyajima Matsudai Kisen' which costs the same amount but is not covered by the JR Pass. If you want to do the Miyajima Ropeway, you can package this with your ferry ticket to get a discount.  
However, if you're in the Peace Park area and don't mind splashing out, you can take the small Aquanet boat which is a ¥4,000 round trip ticket. It sails past the A-bomb dome and out into the bay, taking 45 minutes each way. Make sure you book your return ticket time as soon as you alight at Miyajima.   
Post by Japan Journeys.