Shimokitazawa, known as Shimokita by locals, is one of the primary centers of youth culture in Tokyo. Full of vintage clothing, live music, theater, and food, the area attracts an eclectic mix of performers, shoppers, and college students. In recent years, the area has also seen an influx of tourists keen to get a taste of the latest trends in fashion, food, and entertainment. The sheer variety of Shimokita, however, can be a bit intimidating at first, and this short walking tour will give you a quick overview of everything the area has to offer. You can find a map of the trek here.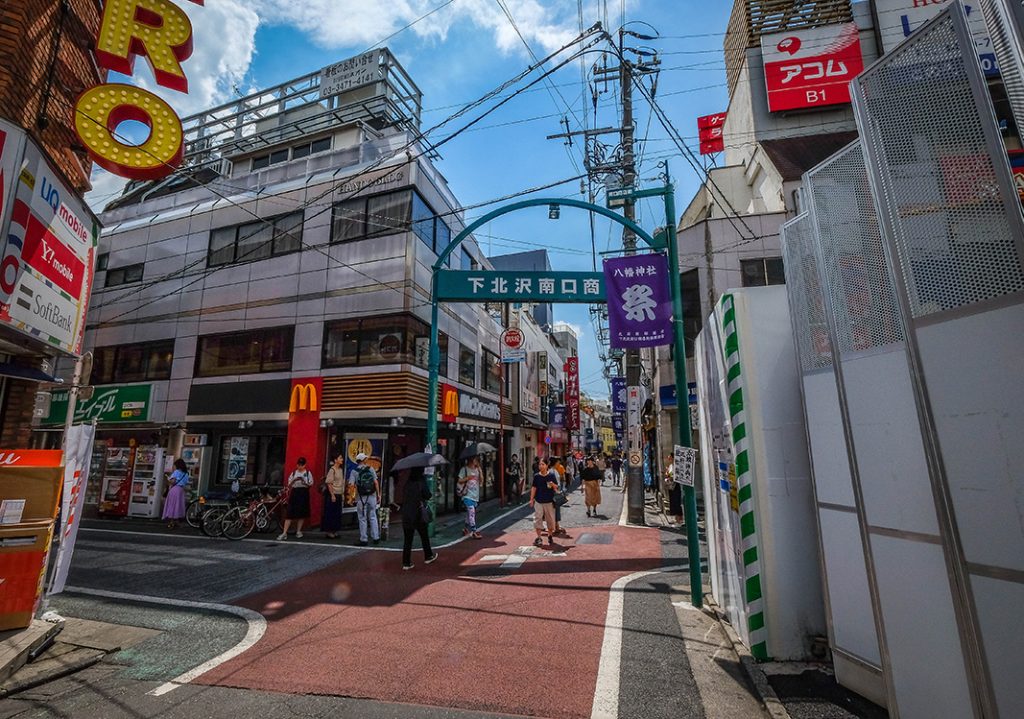 Roughly speaking, Shimokitazawa divides along the north and south. This has been true since it popped up as a youth have in the 1970s, but it's doubly so, now that redevelopment has cut a highway through the area. The south is home to more recognizable retail stores, wider streets, and more theater and music venues, while the north features winding streets, secondhand clothing stores, and dozens of cafés. Both have plenty of food options.
Sliding Through The South
Exiting the station from the south or east exits, start your trek by finding the intersection with a McDonalds and 7-11 on either side. Keeping the McDonalds on your left, head south. This will take you down one of the main thoroughfares in Shimokitazawa. While it's not the most exciting part of the area, you will pass by a few trendy clothing stores, a pet shop, and a couple of arcades.
CoCo Fresh Tea & Juice

Coffee & Tea Shop Maldives
Shortly after this, the road merges with another large street. If you turn left, you will find a sign for a bar called Good Heavens, which offers British fare at reasonable prices. The venue often hosts English events with international musical artists and local standup comedians, and is next door to Tollywood, a small independent movie theatre that specializes in short films from Japan and around the world. If you continue south, you will come to a shop called the Darwin Room. This small café and science shop regularly hosts talks by scientists and scientific experts.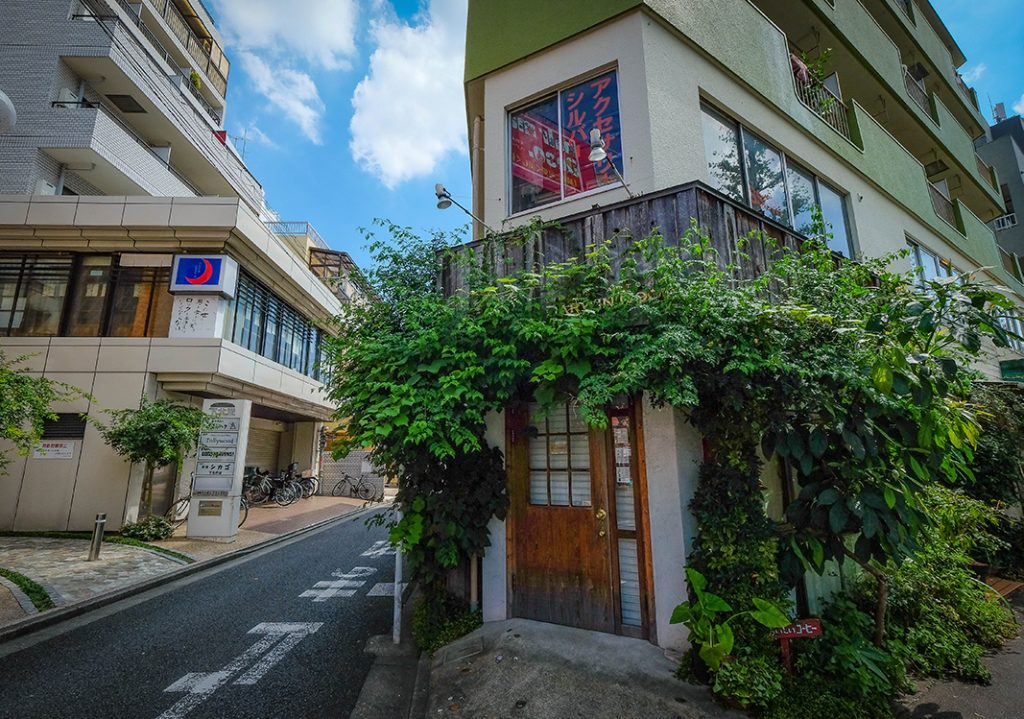 When you're ready to head back north, take a right at the first corner you reach. Along this street you'll find plenty of restaurants, and a few vintage clothing stores. One particular shop of note for thrifty shoppers is Stick Out, a store that offers all clothing items for 700 yen. As you continue, you'll pass by a large fenced off enclosure, called the Shimokitazawa Cage. This space frequently hosts festivals, sales, and other events in the area, and in the summer is the perfect place to hang out and enjoy a drink or some pho from the adjacent Vietnamese restaurant. At the first intersection after the underpass, head north and start walking back towards the station.
Navigating the North
Cutting across the open plaza that separates the north and south, you will find yourself in the northern part of Shimokitazawa. Some purists insist that this is the most authentic part of the neighborhood, and if you're looking for vintage clothing, that certainly seems to be the case. Shimokitazawa is not the place to go for brand names or fast fashion. For years, the smaller scale of retail kept the big names at bay. That has changed somewhat with the large redevelopment of the area. However, Shimokita is still a better suited to shoppers looking for hidden treasures.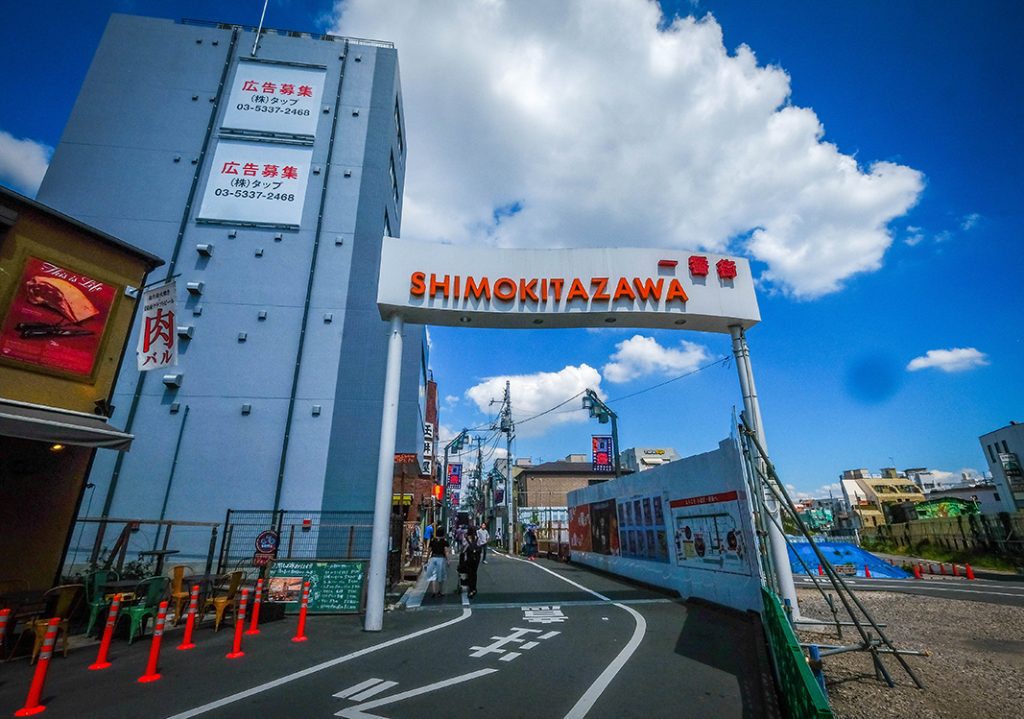 Heading right on the first street along the northern part of the station, you'll see a Peacock supermarket, and a Kaldi Coffee import store. You can follow this street until it reaches its end. Along the way, you'll pass by Robson Fries, home to Japanese Poutine, and a large 2nd Street used clothing store, with brand names on the ground floor and cheaper threads one story up. Taking a left at the end of the street, you'll come to B-Side Label, a popular sticker store chain in Japan. From here take another left and head back towards the station. Along the way, you'll pass numerous used clothing stores, and Flipper's, which is the perfect place to sample fluffy, Japanese-style pancakes.
Robson Fries

B-Side Label
Rather than try to seek out specific stores, you're likely to have the best time if you take the time to explore the dozens of stores on the northern side of Shimokitazawa. Once you have a sense of the layout, spend some time weaving through corridors of vintage clothing stores. You could easily spend a day going in and out of stores, and once you're done you'll have no doubt worked up sizable appetite.
Savory Shimokita
It seems almost cruel to limit yourself to only one dining option in Shimokitazawa, but the upside is that you're certain to leave satisfied. Whether you're grabbing lunch or dinner, there are a ton of options nearby for even the pickiest foodies. Soup curry is a particularly tasty local specialty and there are several nearby options. Samurai Curry is a popular spot a little walk north of the station. If you're looking for something with a bit of history, the Juicy Gyoza Manufactory is right beside the station and the perfect place to stock up on dumplings. If you're into a more relaxed feel, however, the hippy vibes of the Stay Happy Café are a safe bet. A little walk south from the station, the English-speaking staff offer drinks, food, and hammocks in a laid-back environment.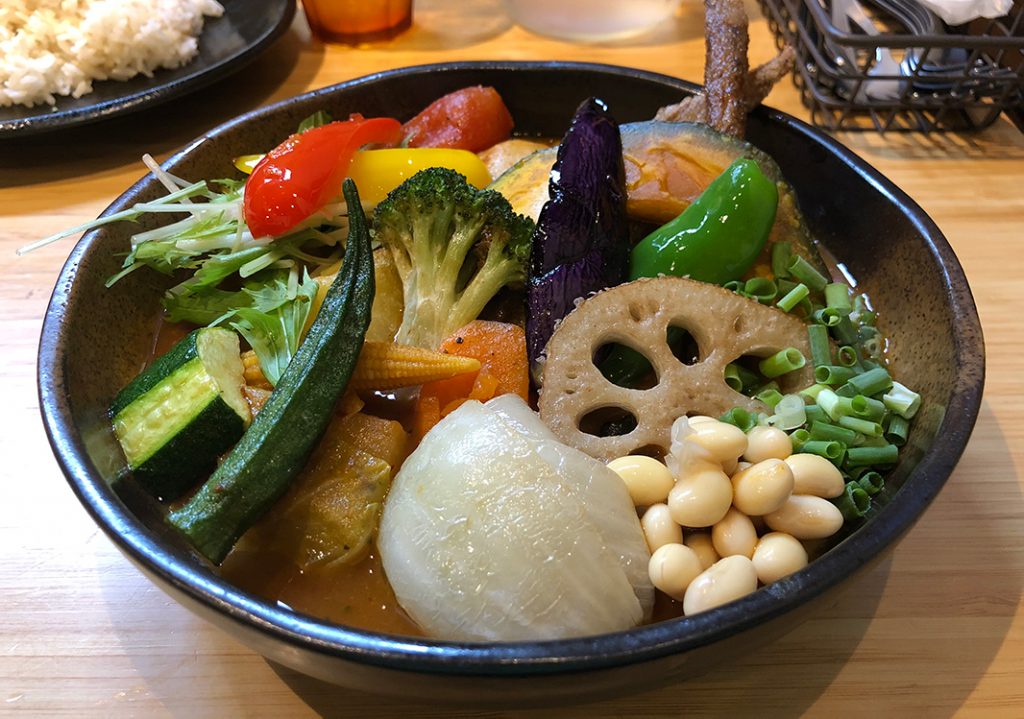 This is a very small sampling of food options; you should feel free to explore the area and sample food of your own. Even a small bit of exploration in Shimokitazawa is likely to turn up big rewards.
Post by Japan Journeys.