Uji-gami Shrine is a Shinto shrine located in the Kyoto city of Uji. Originally built as a guardian shrine for the nearby Byodoin, it is now quite remarkable in its own right. Dendrochronological studies of the wood have determined that Ujigami Jinja was constructed around the year 1060. Therefore, it is the oldest Shinto shrine in existence. Remarkably, it has avoided destruction, revampment and replacement for almost a thousand years. For this reason, Ujigami Shrine received UNESCO World Heritage Site status in 1994. It has been classified as one of the 'Historic Monuments of Ancient Kyoto'. 
Exploring Ujigami Jinja 
A leafy path brings you to the entrance of Ujigami-jinja. The small wooden bridge over water makes for a wonderful photo spot before heading inside.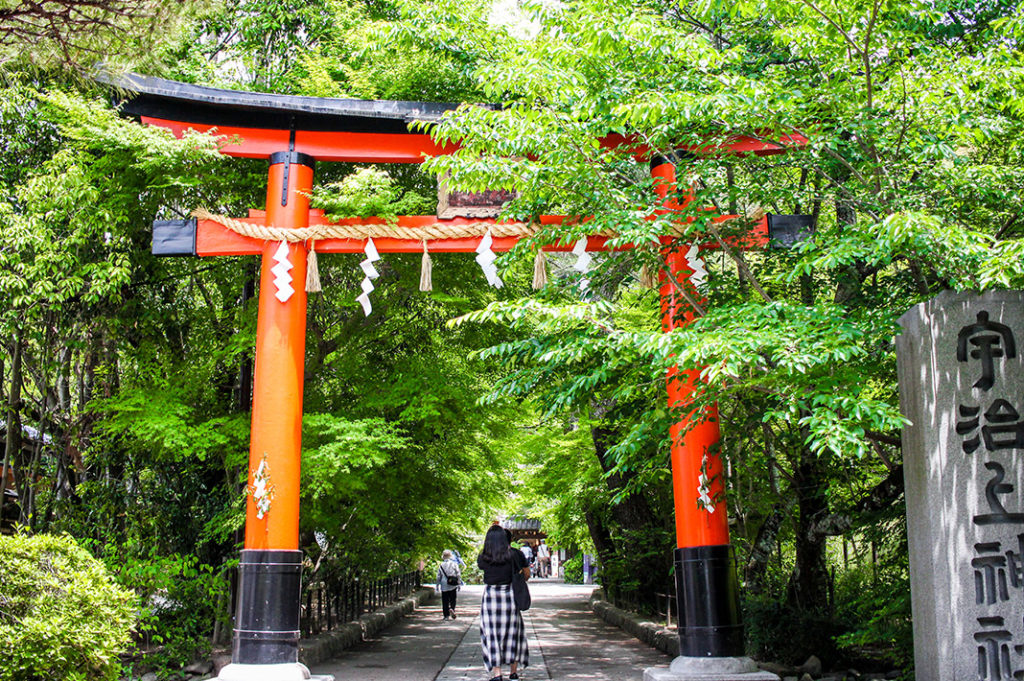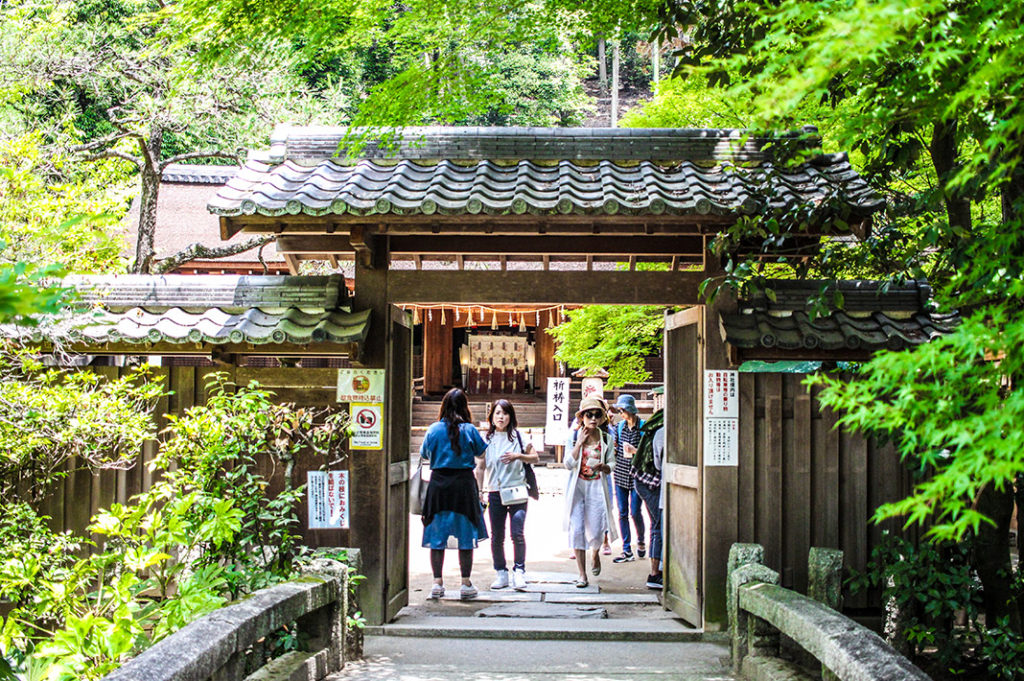 Once you've completed your photo shoot, head on through. The first thing you'll notice upon entry is the Prayer Hall (haiden). It is the oldest in existence, dating back to the Kamakura Period (1185–1333). On the ground in front, you'll also notice two large mounds of sand, called tatesuna. Many believe these to resemble nearby mountains.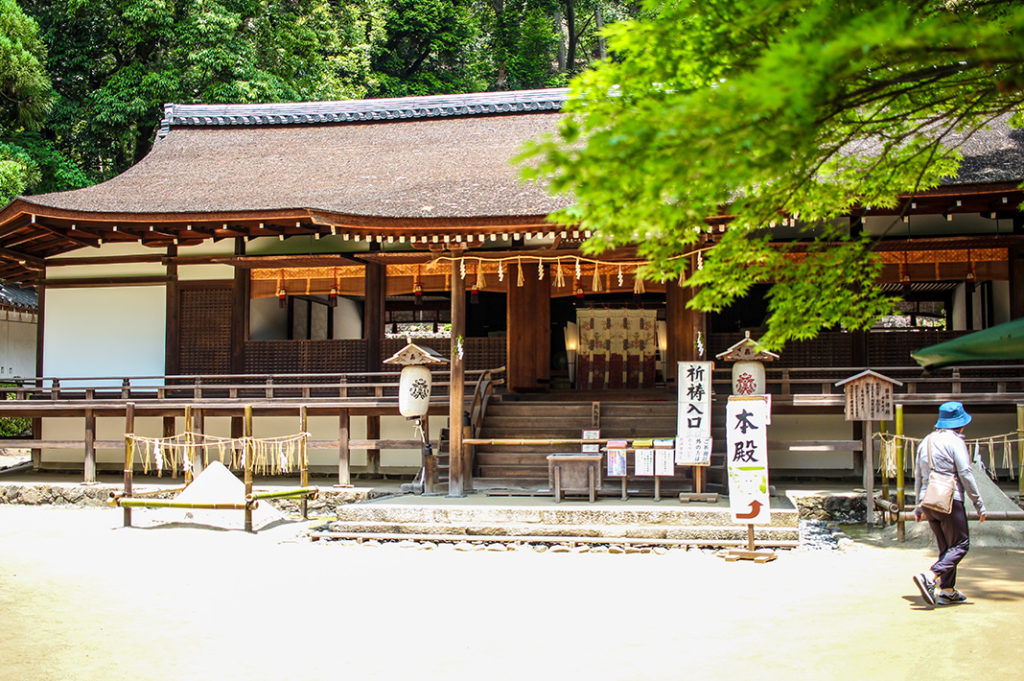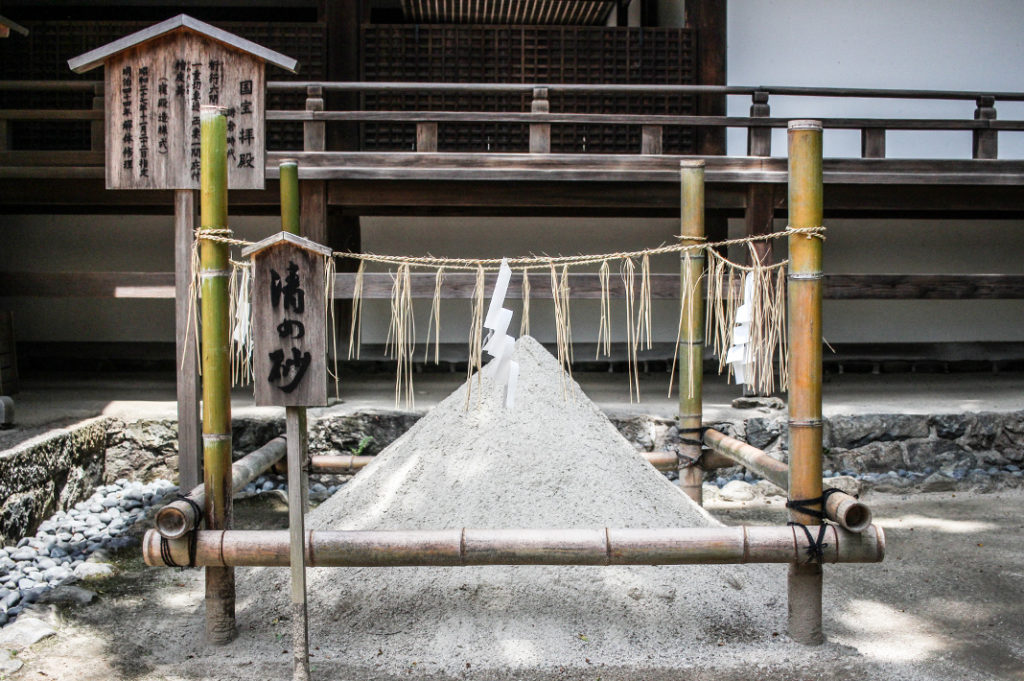 The main hall (honden) is located just behind it. It is also the oldest of its kind, dating back even further to the Heian Period (794 to 1185). The design of both the prayer hall and main hall are supposedly quite unique.
Kiriharasui hut
This small wooden hut houses a source of pure spring water. It is one of the 'seven famous waters of Uji' which is used for tea ceremonies and religious purification. Step down into the hut where you can use the ladles to perform your own water purification rituals. Perhaps I've seen one too many horror movies; I wasn't game to go anywhere near it.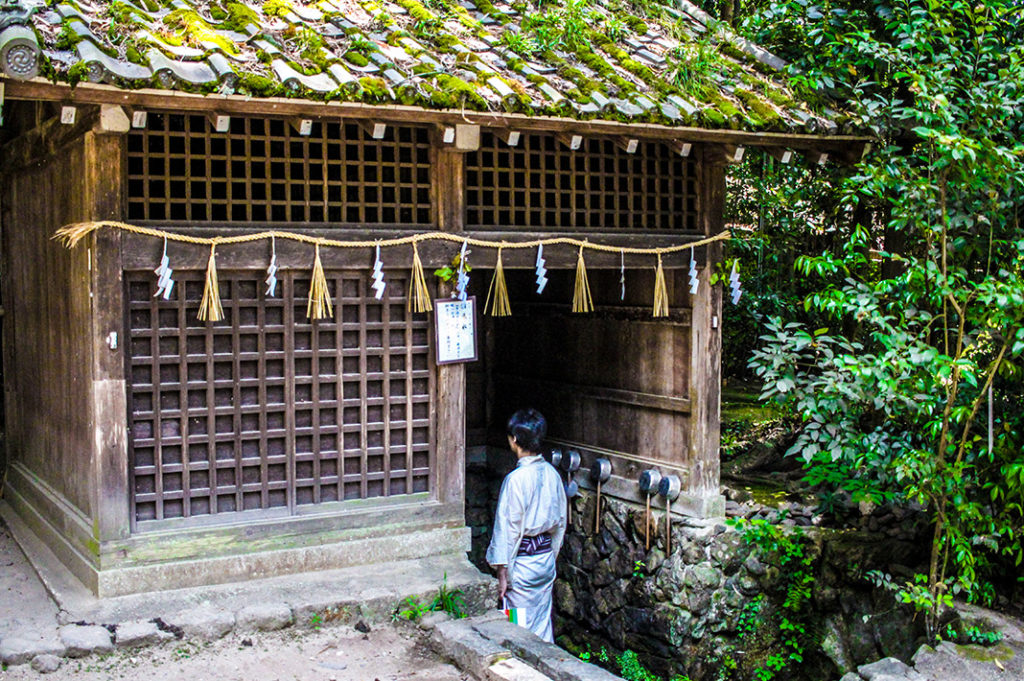 The Rabbits
Rabbits are a familiar motif in the city of Uji. They refer to the ancient folk tale of a rabbit guiding the lost Prince Wakiiratsuko back into town. The rabbit would often glance over his shoulder to make sure the Prince was still following. Therefore, he received the name 'mikaeri usagi' (looking back rabbit).
Prince Wakiiratsuko is interred at Ujigami Shrine so naturally the rabbit became the presiding guardian spirit. Praying to this furry fellow is meant to show us the best way to live our lives. For those who simply think rabbits are cute, you can purchase a number of charms and talisman to take home.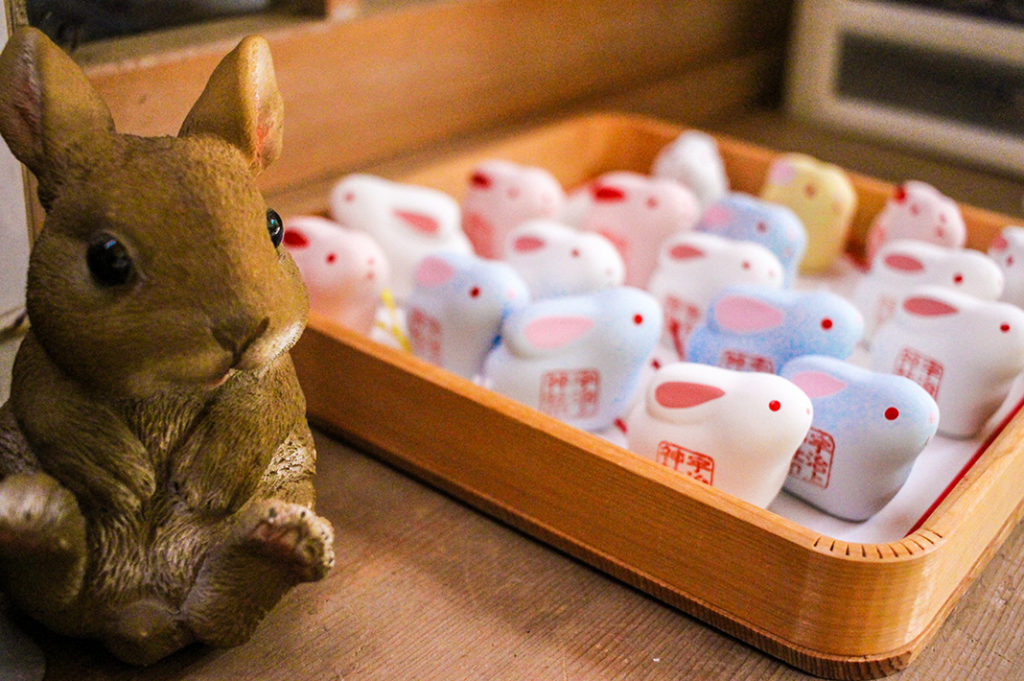 The Story
Ujigami shrine is dedicated to Emperor Ojin and his two sons. Legend has it that the prince who was due to succeed his father put up one hec of a resistance. Eventually, he committed suicide to allow his brother to become Emperor. All three are now interred in the main hall. 
Historically, Ujigami Shrine and the nearby Uji Shrine once formed the one shrine. Ujigami was the 'upper shrine' while the downhill Uji Jinja formed the 'lower shrine'. However they were separated during the Meiji period. They are a little different from one another and both certainly worth a visit.
If you find yourself in Uji for a day trip or simply love ancient history, Ujigami Shrine is an absolute must-see.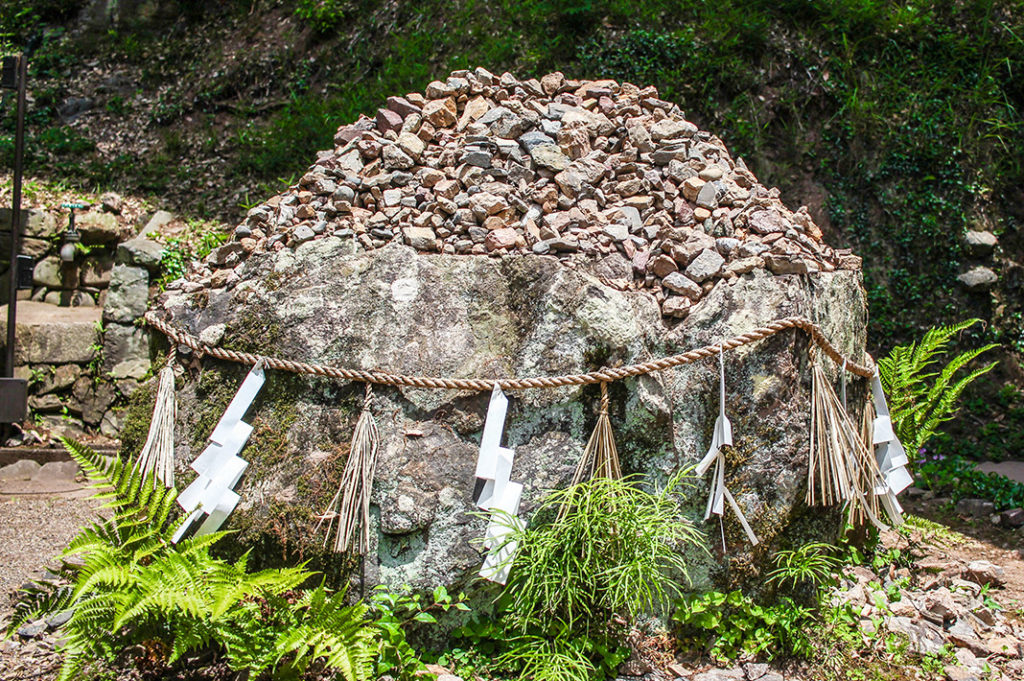 How to Get to Ujigami Shrine
Ujigami Jinja is a ten minute walk from the Keihan Uji Station or twenty minutes from JR Uji Station. However, it's good to remember that you should allow about 30 minutes to reach Uji from Kyoto Station. While in the area, check out Uji Shrine and Byodo-in Temple.
Ujigami Shrine
Address: 59 Uji Yamada, Uji City, Kyoto
Open: 9:00a.m. – 4:00p.m.
URL: http://uji-jinja.com/ 
Post by Japan Journeys