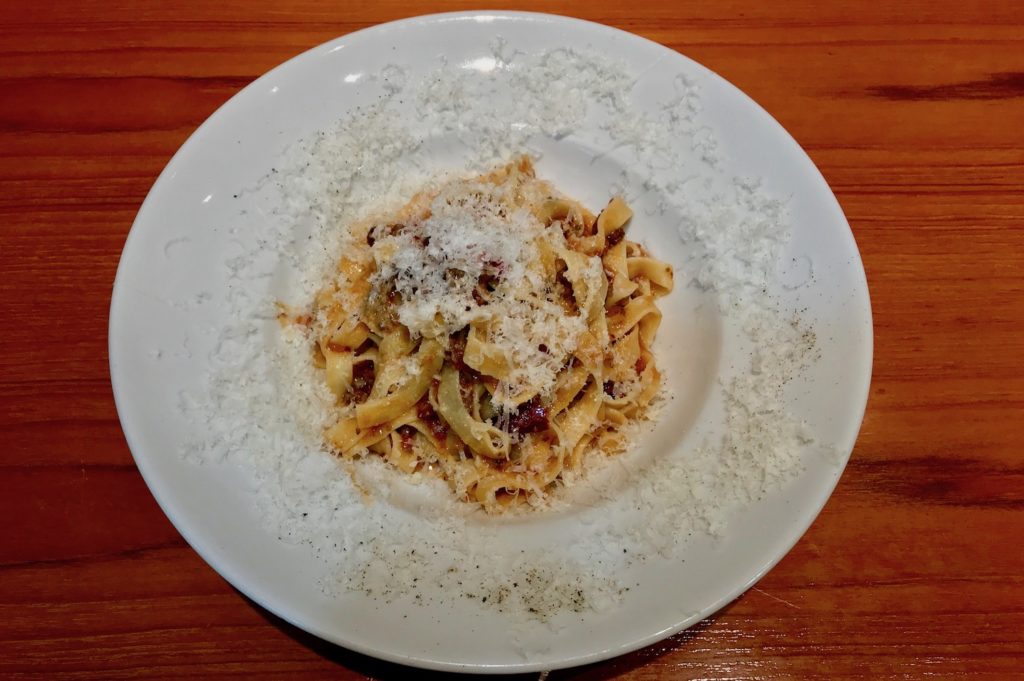 There's no shortage of great noodle places in Tokyo, but there are days when only pasta will do. When the craving strikes, head over to street pasta company near Yoyogi Station. It's a favourite with office workers in the area, and for good reason. The noodles are freshly made in-house every day, lunch portions are generous, and they throw in a little green smoothie. What's not to love?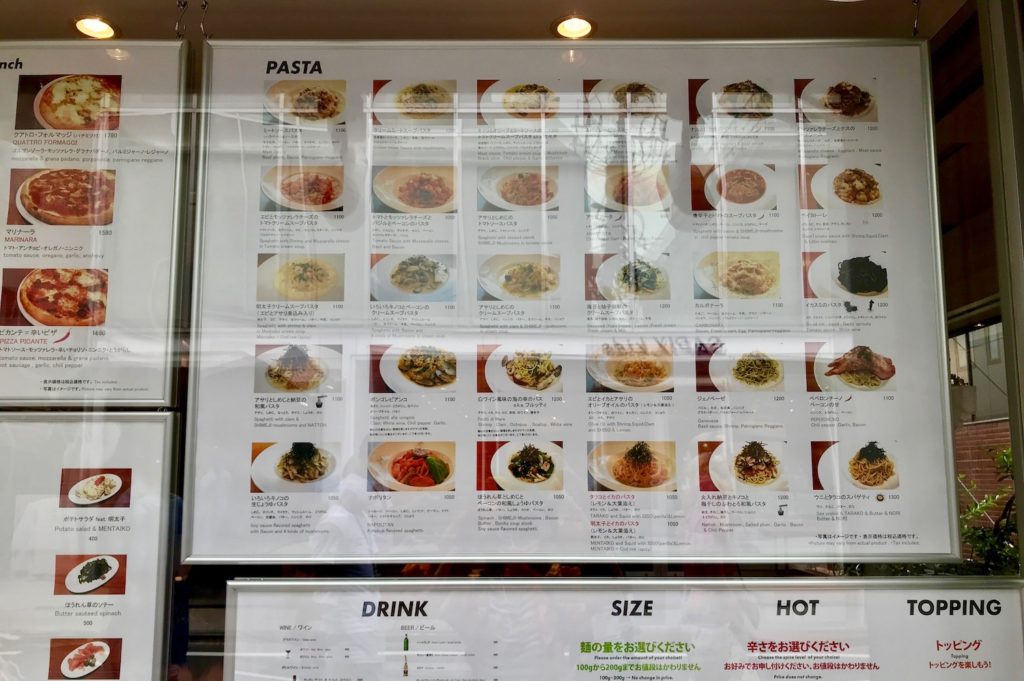 A wide selection of pasta
street pasta company has a pasta dish for every mood. Craving something lighter and singing of the sea? Try one of the seafood pastas—the garlicky spaghetti alle vongole with clams and white wine, or the frutti di mare, chock-full of shrimp, clams, octopus, and scallop. For something a little more local, try the Japanese-style pastas on the menu. There's the mentaiko cream pasta, the seaweed and yuzu pepper cream pasta, or a strange but delicious spaghetti with clams, shimeji mushrooms, and natto (fermented soy beans).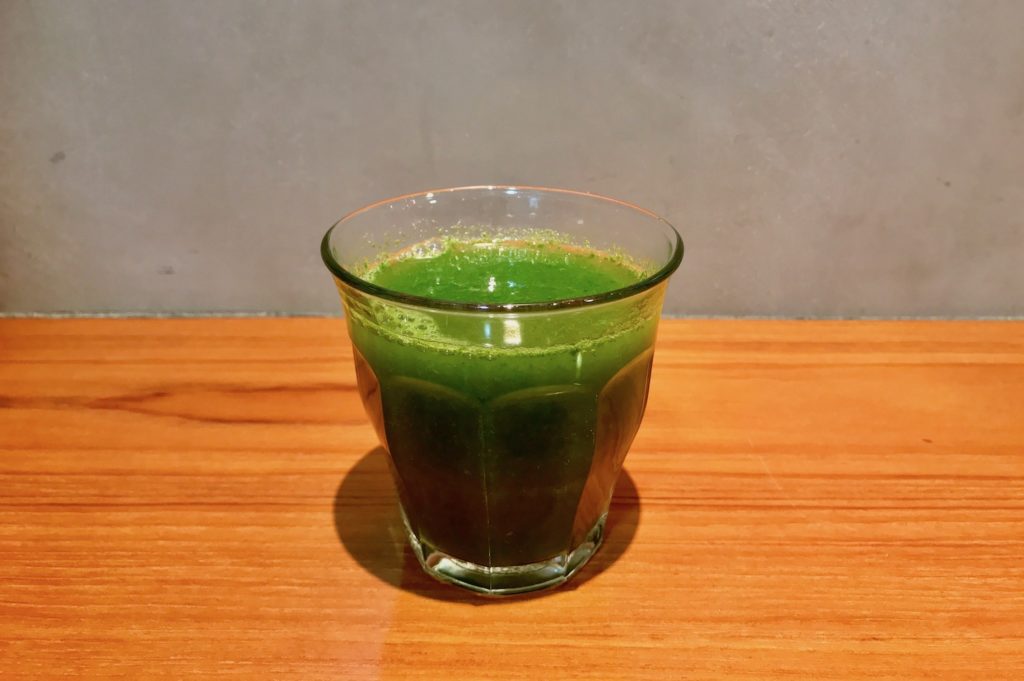 In addition to their tasty homemade pasta dishes, they also serve pizza in the evenings. It isn't bad. But there are better places in Tokyo for pizza; it's the pasta you're here for.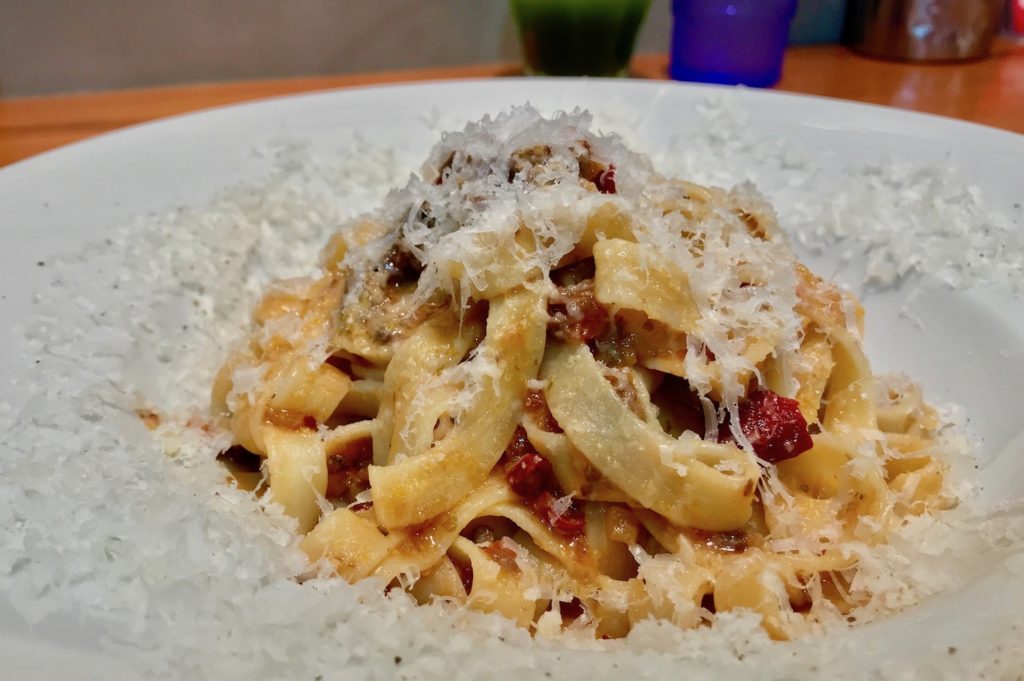 street pasta company does a mean meat sauce pasta
Though we've sampled our way across the street pasta company menu over the years, the dish we keep returning to is the meat sauce pasta. It's a singularly comforting and beautiful dish. It arrives, a tangle of freshly-made tagliatelle noodles cooked until just pliant and al dente, coated in a flavourful slick of braised meat sauce, shot through with bacon bits and chilli. A shower of grated Grana Padano completes the whole affair. A regular 150g portion looks deceptively small, but it's filling enough to power you through the rest of your afternoon.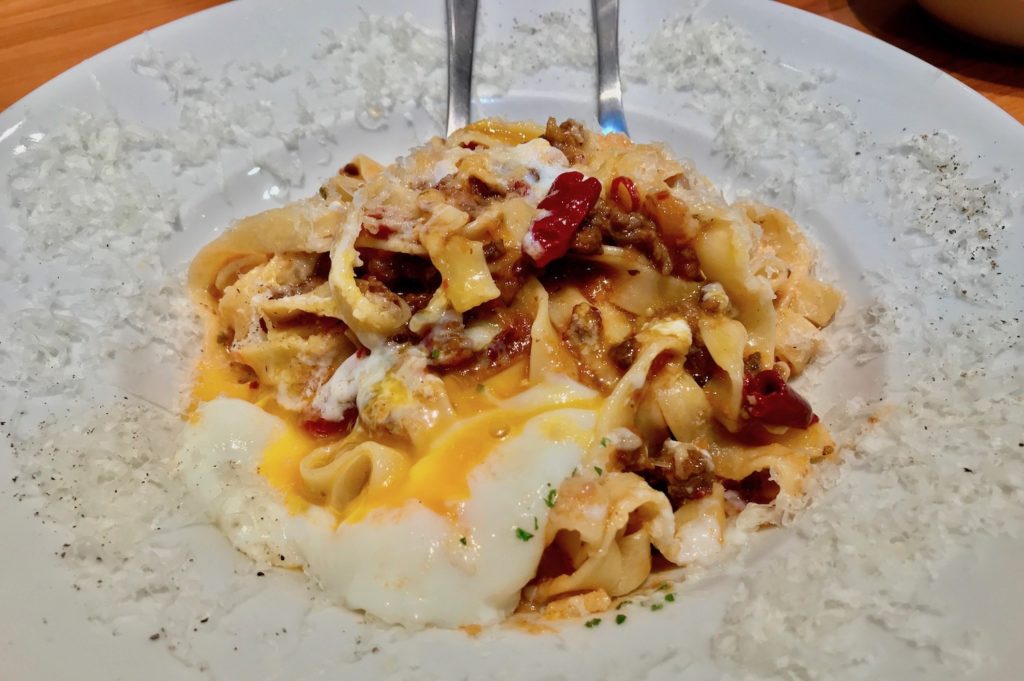 A soft-boiled egg pushes everything over the top
There are a few things you can do to customise your pasta. Pick your portion size—upgrading to a 200g portion is free!—and choose your spice level, i.e. how hot you'd like it to taste. In our experience, the three-chilli "very spicy" is better understood as hot for the less spice-tolerant local crowd than it is for those who are accustomed to eating spicy food. Consider augmenting your meal with some toppings: a thick slice of bacon is a great choice, as is extra Grana Padano cheese.
One of the best things you can do for your pasta, though, is to add a soft-boiled egg. You already know, but almost any dish becomes better when you put an egg on it. The egg will arrive in a separate bowl, its molten yolk gleaming through the white. Slide it atop your pasta. Break the egg and stir through your noodles, coating each strand with rich, golden yolk. It is decidedly over-the-top. You couldn't ask for much more from street pasta company at JPY150 per egg.
How to get to street pasta company
street pasta company is a 3-minute walk from Yoyogi Station.
Restaurant name: street pasta company
Address: 1-37-1 Yoyogi, Shibuya City, Tokyo
Open: Weekdays 11:30am–11:00pm (L.O. 10:00pm), weekends 11:30am–10:00pm (L.O. 9:00pm)
Website: https://streetpastacompany.amebaownd.com/
Post by Japan Journeys.