Offering scenic hiking trails, a popular monkey park, and ancient shrines, it's no small wonder that Mount Takao is one of Tokyo's favourite respites. It's also one of its most convenient. Located less than an hour from the city's bustling Shinjuku station, Mount Takao is obscenely easy to access and a popular destination for tourists, couples, and hiking groups.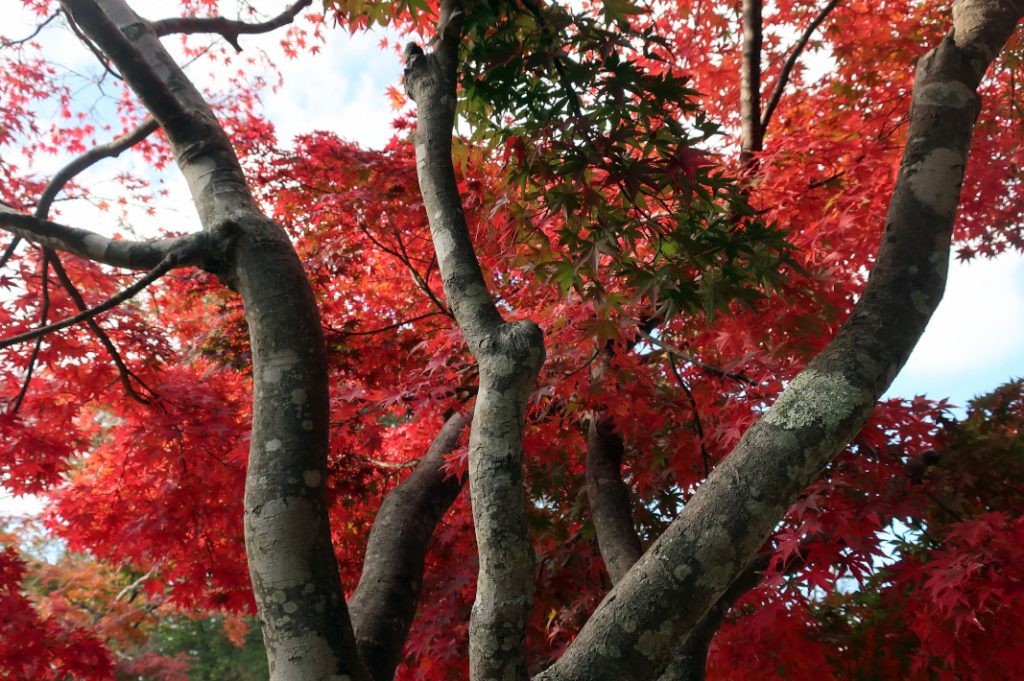 Getting Your Bearings on Mount Takao
Unlike its famous cousin Mount Fuji (which is a serious, demanding trek) Mount Takao welcomes beginner and intermediate hikers. A mess of major trails and offshoots wind throughout the area and up to its 599-meter peak. The most popular of these, trail 1, is mostly paved, gentle, and passes through nearly all of the mountain's major sites on its way up to the top. The trail spans about 3 kilometres and can take about 60-90 minutes to complete one-way. However, it can get a bit crowded during the weekends. If you'd like some alone time, consider ducking onto one of the offshoot trails.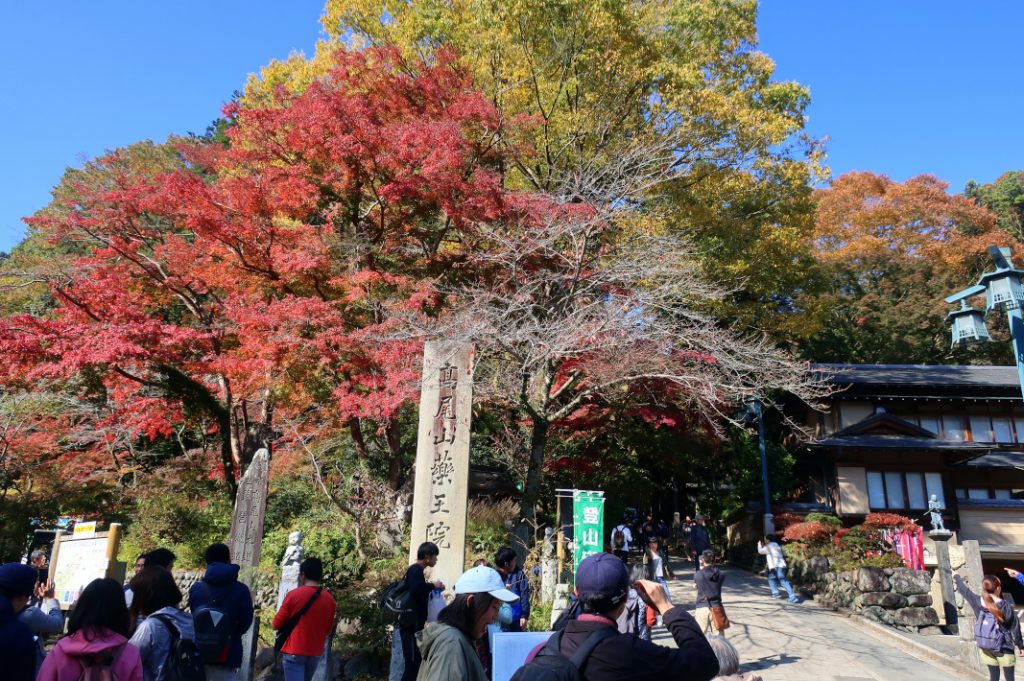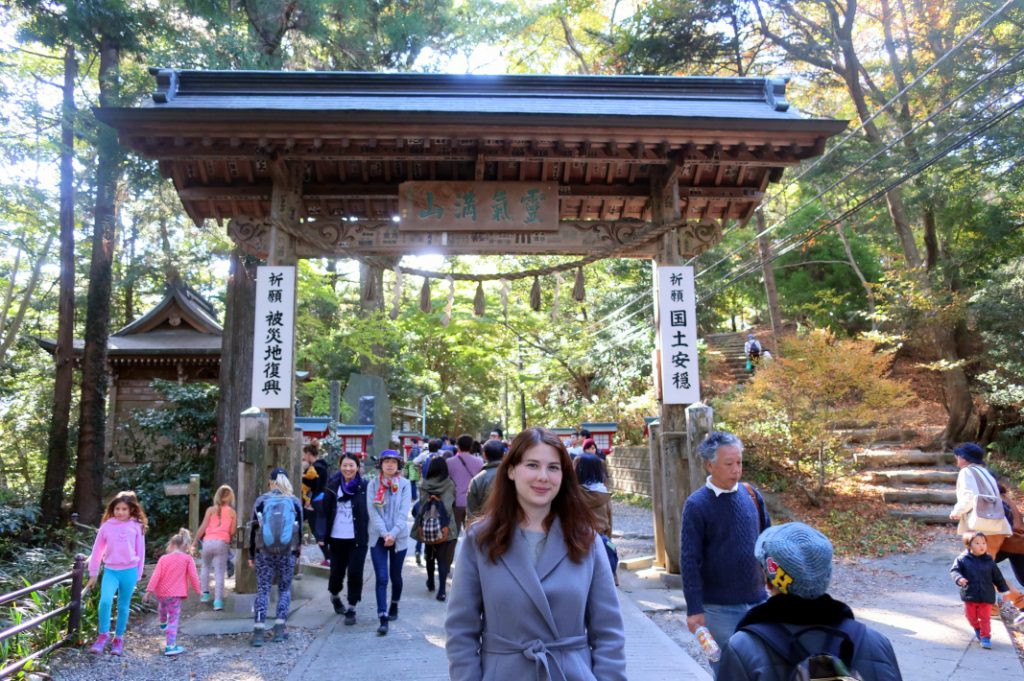 Riding Through the Canopy
If you're pressed for time, trail 1 can be cut nearly in half by taking either the cable car or chair lift located close to Mount Takao's base. Lacking any sort of safety bar, the chair lift is a bit of a fun adventure in itself. It brings visitors on a lengthy trip through the mountain's canopy, providing especially gorgeous views of the autumn foliage and spring cherry blossoms. The terminating points of both are close to the mountain's first observation deck and Takao's famous monkey park.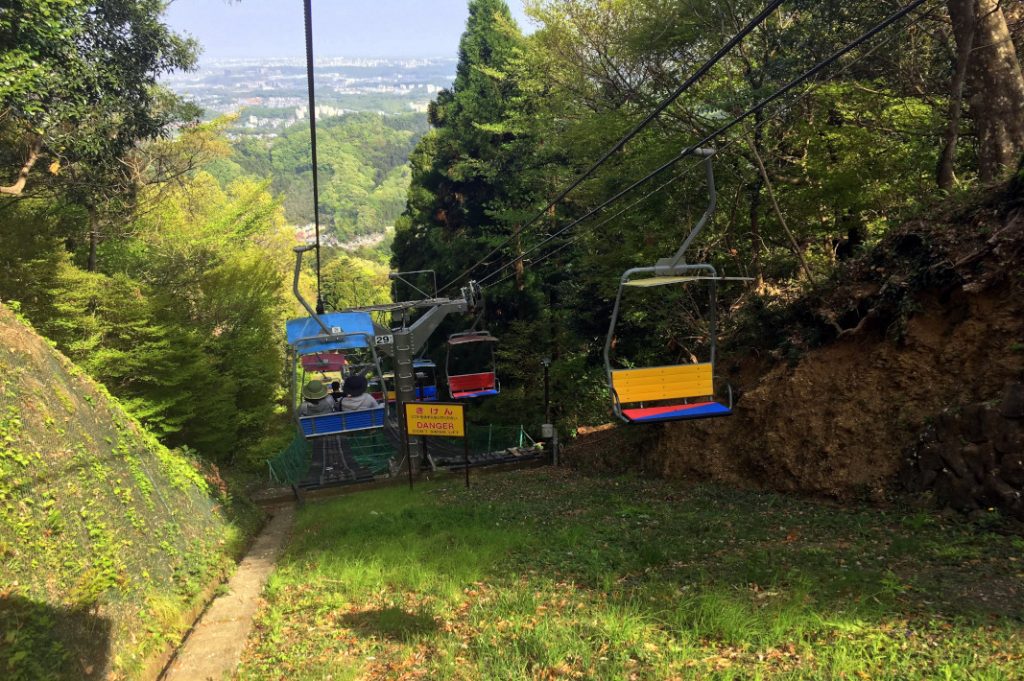 The Famous Monkey Park
One of Mount Takao's most notable features is its extraordinary monkey park. Currently, it houses about 60 monkeys in a natural habitat. Guides at the monkey park are friendly and more than happy to share funny stories and impart a little bit of wisdom. Like people, the monkeys range in temperament. Some are friendly and can be seen up close. Others prefer to shun visitors and slink away to the quieter corners of the monkey park. With admission to the monkey park, visitors can also stroll through a nearby botanical garden, which showcases local flowers and grasses.
Yakuo-in and the Tengu
As visitors continue their climb, they'll soon reach the splendid carvings and statues of Yakuo-in Temple. The temple dates back to 744 and is part of the mountain's rich heritage as a holy site. While a pleasant place to wander through, Yakuo-in is most notable for its distinctive Tengu statues. Despite sometimes having beaks, absurdly long noses, and wings, the Tengu are humanoid in shape. In essence, they're spirits who serve as messengers between the gods. Their free time is spent chastising evildoers and protecting the innocent, among a host of other pursuits.
Venturing off the Beaten Path: The Miyamabashi Suspension Bridge
If you're willing to venture off of the main path, trail 4 leads to the Miyamabashi Suspension bridge. However, take a pass on this one if you're at all afraid of heights. Despite offering gorgeous views of the valley beneath it, the bridge has a distinct sway and bounce to it. Regardless, trail 4 is often quieter than the main path and very serene.
Some Well-Earned Rest
Upon reaching the mountain's peak, visitors can catch views of Tokyo and Mount Fuji on clear days. It's a popular spot for picnics and its not uncommon to see vendors selling cups of sake or beer near the peak. Don't celebrate too hard, though. You don't want to join the ranks of tipsy hikers who've been rescued from the mountain's side. After you've descended back to the mountain's base, consider sinking into one of Takaosan Onsen's steaming hot springs. What better way to end a day on the mountain than with a hot soak?
Name: Mount Takao (Takaosan)
Address: Takaomachi, Hachioji, Tokyo 193-0844
URL: https://www.keio.co.jp/english/sightseeing/takao.html
Post by Japan Journeys.