In 1612, an Osakan man by the name of Yasui Doton began work on a canal to connect two nearby rivers and increase commerce to his part of town. Though he died in battle before completing his plan, the canal was later finished in his name. These days, Doton's canal (Dotonbori) runs through one of the biggest commercial hubs in all of Osaka, known for myriad shopportunities and delectable restaurants. The canal is an attraction in itself; hordes of tourists come every night to be dazzled by the famous neon billboards that flash and glitter on either bank. And after a long day beating the pavement, I decided to take in this famous sight from a rather different perspective: a Dotonbori river cruise.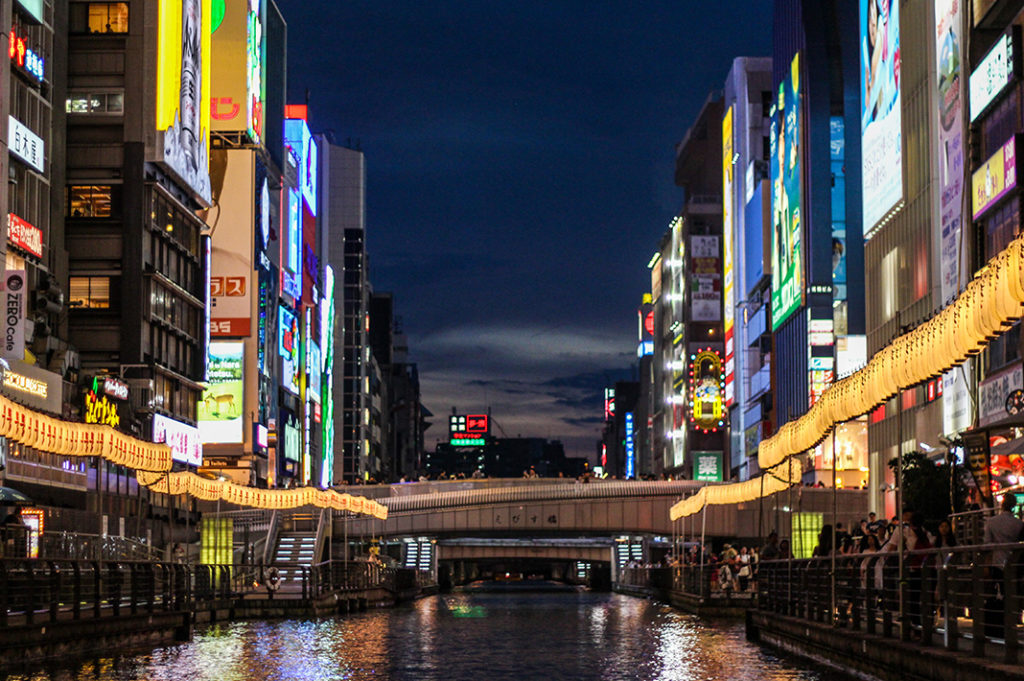 Dotonbori River Cruises
The concept is simple; you put your feet up, sit back and relax for 20 minutes while learning local history and enjoying the best views of the vibrant billboards. It's really quite genius. Though the cruises run all day, we arrived for ours after dinner. This was undoubtedly the best time for viewing the neon, but not so much for a settled stomach. Days of "kuidaore" (Osaka's word for gluttonous eating) had me taking some very deep breaths on the lantern-lit dock. (I would personally recommend a little extra buffer time for future sailors.)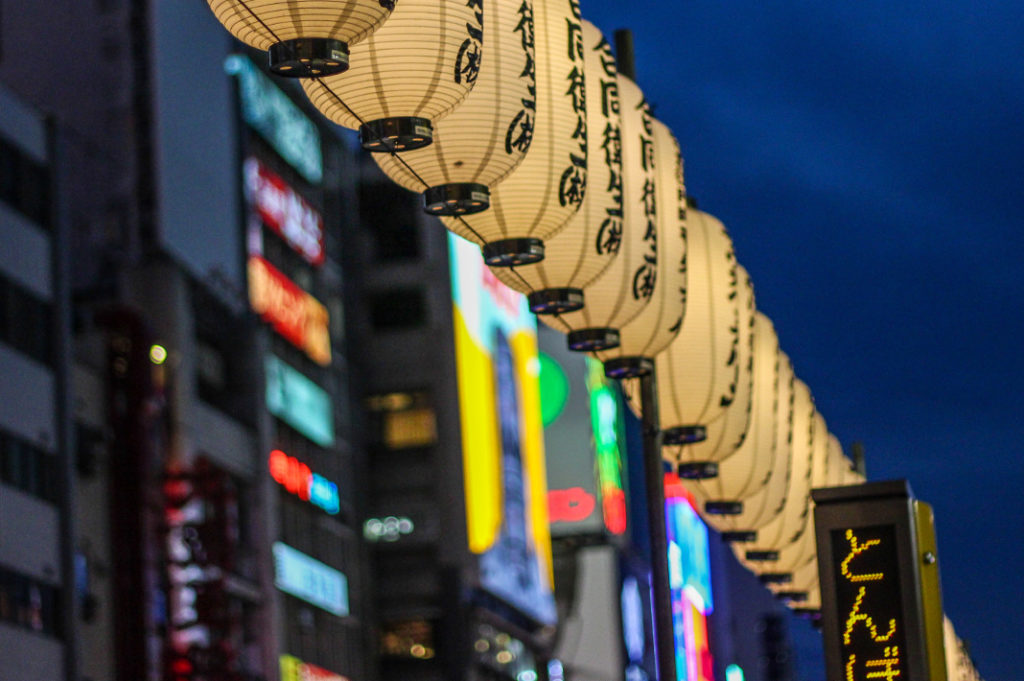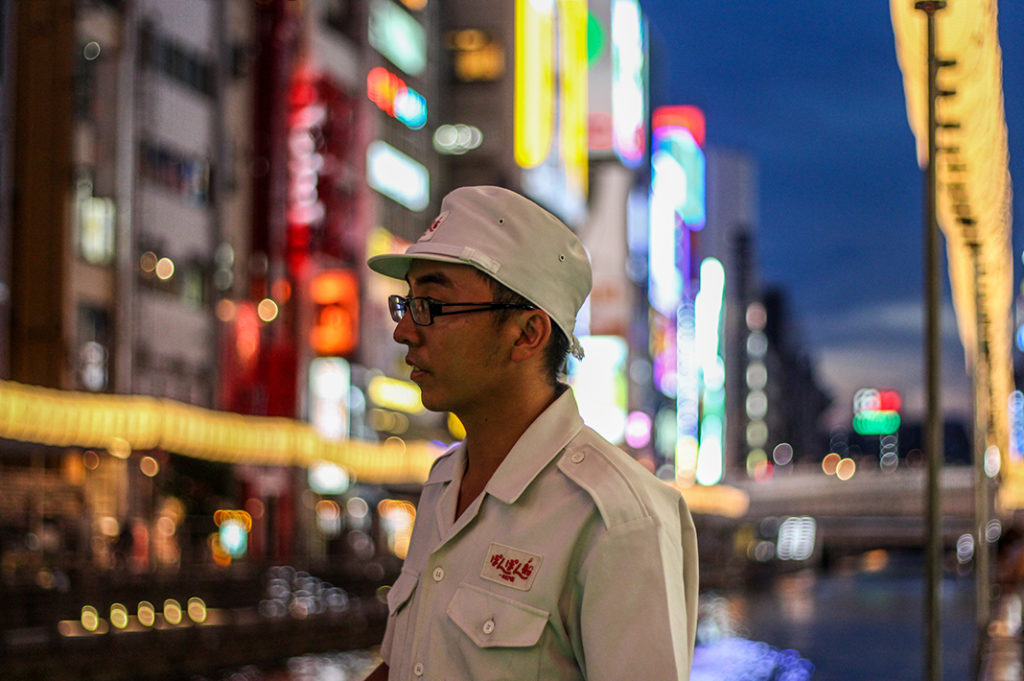 We filed onto the open air boat; once everyone was safely aboard, we went east, sailing under Tazaemonbashi, Aiaibashi and Nipponbashi bridges. The boat then made a U-turn to explore the full length of the canal. We sailed under six more bridges; Ebisubashi, Dotonbori bashi, Shin-ebisu bashi, Daikoku bashi, Fukari bashi and Ukiniwa bashi bridges. Nine bridges in total and eighteen opportunities to wave at the people walking across them.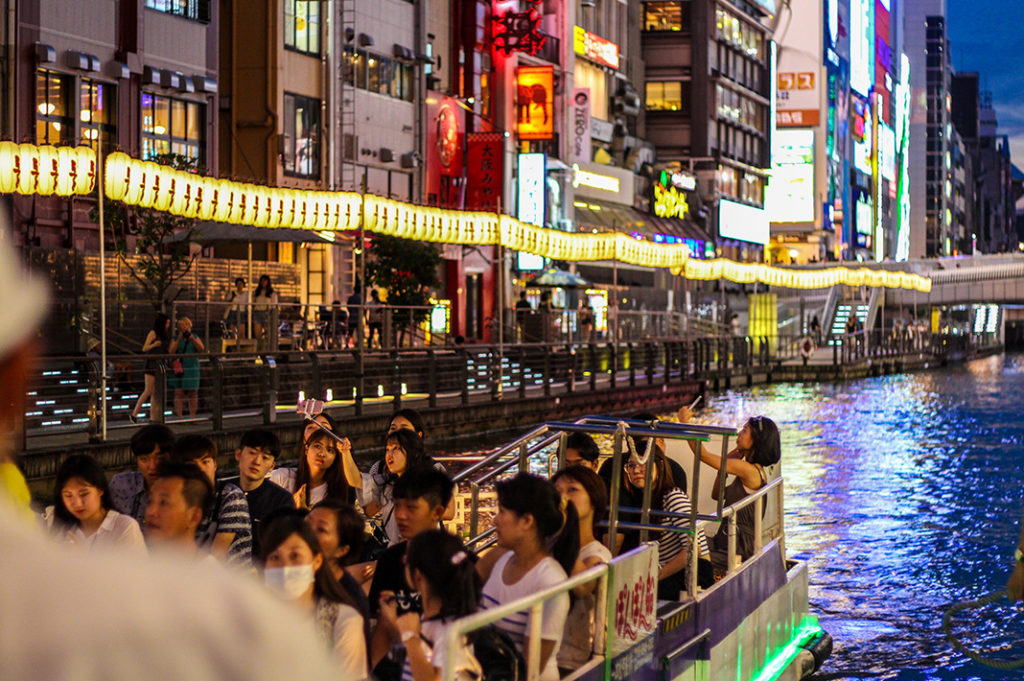 Prime lightseeing
It's worth noting that not all tour guides speak English. Ours gave simple explanations, but, honestly, we didn't mind. We were there for the lightseeing, after all.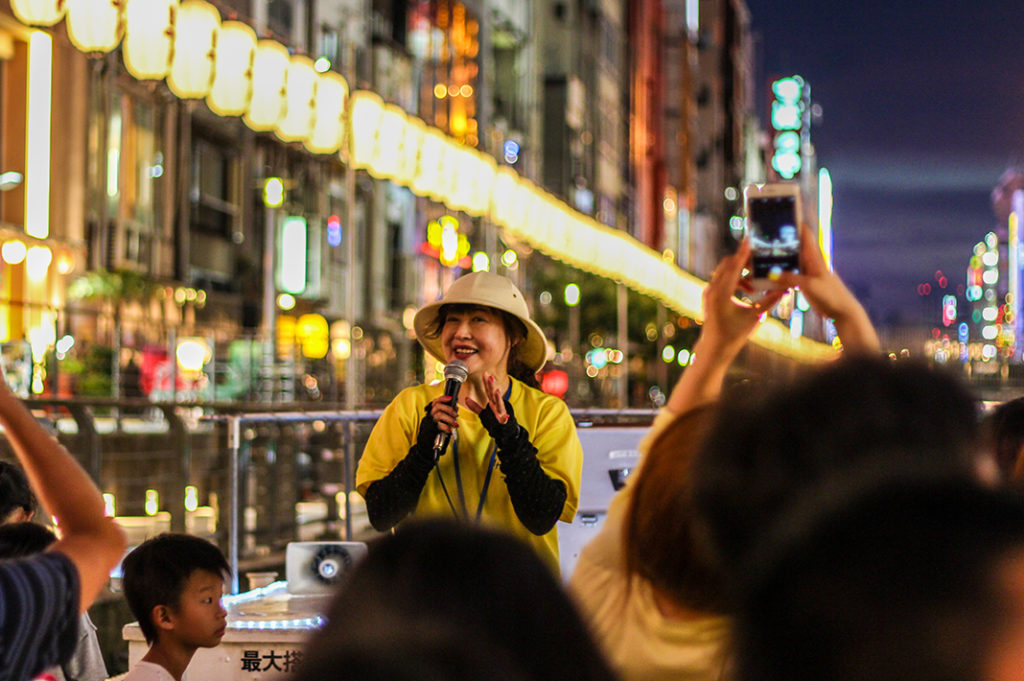 As we drifted along, the sparkling neon lit up the night, reflected on the inky water and turned our faces interesting hues. Everyone was arching their heads this way and that, snapping pictures of their favourite signs.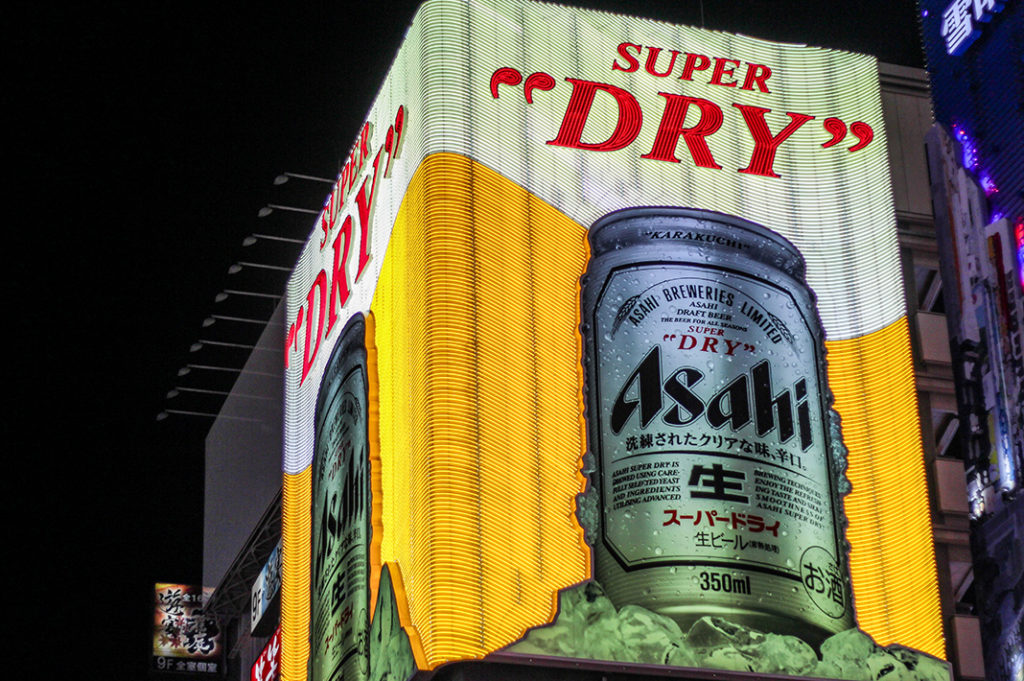 Undoubtedly, the most famous sign is that of the Glico Running Man near Ebisubashi bridge. This iconic advertisement for the local confectionery brand has been in place for around 80 years, albeit with quite a few facelifts. It shows a man crossing the finish line as the winner of a race.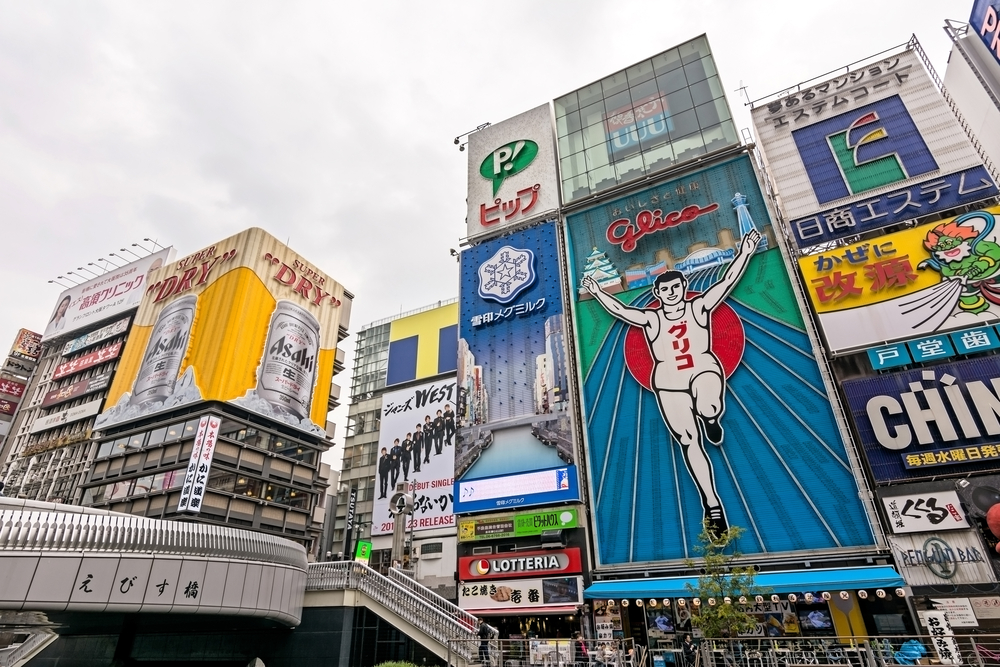 As we drifted along, passing the people and businesses along the promenade, I couldn't help but wonder what Yasui Doton would think of his namesake canal. Considering his plan to bring commerce to this part of town was a success, I like to imagine that his spirit lives on in the ultimate symbol of Dotonbori: the grinning, winning Glico man.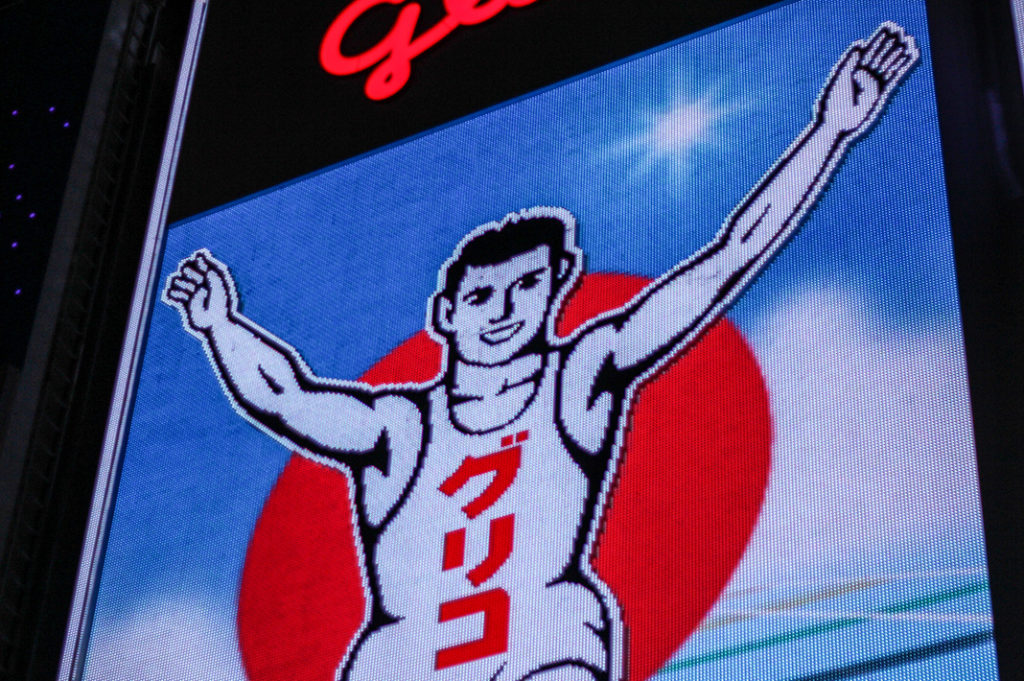 Access:
The cruises depart regularly from in front of Don Quijote, on the Taizaemon Bridge dock. Look for the takoyaki shop with a perpetual queue. The tickets are exclusively purchased from the ticket counter which opens one hour before the first departure of the day; that's 10:00am on weekends and noon during the week. Tickets are around ¥1,000 for adults, less for children, and it is possible to book tickets for a cruise later in the day.
Name: Tonbori River Cruise
Address: 1 Chome-6-7 Dotonbori, Chuo Ward, Osaka, 542-0071 (link)
Open: 11AM–9PM weekends and holidays, 1PM–9PM weekdays.
URL: http://www.ipponmatsu.co.jp/cruise/tombori.html
Post by Japan Journeys.