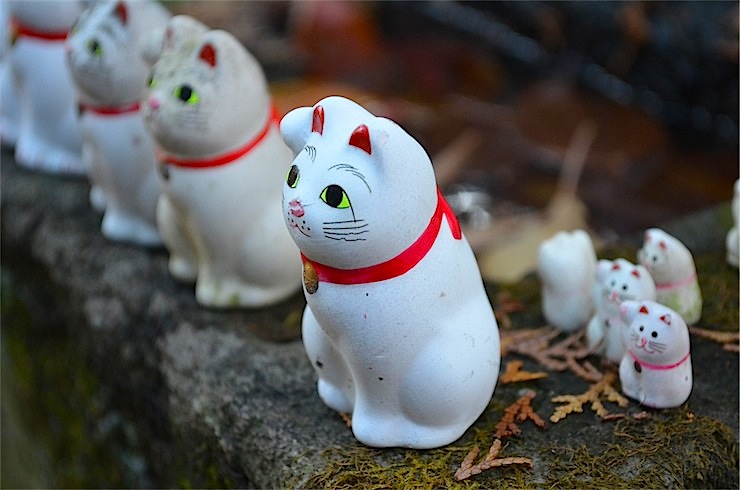 You may not known their name, but no doubt you've seen those white cat statues with one paw raised. Widely known as 'lucky cats', the 'Manekineko' are a much-loved talismen beckoning good luck and fortune. Though it looks as though the cat is waving, it's actually beckoning—a gesture which in Japan resembles shooing away. This absolutely causes confusion on the first visit. In older times, manekineko were good luck charms for silkworm cultivators as cats helped to get rid of the mice. When the industry declined, manekineko were adopted as lucky charms for businesses to 'maneku' (attract) customers and wealth.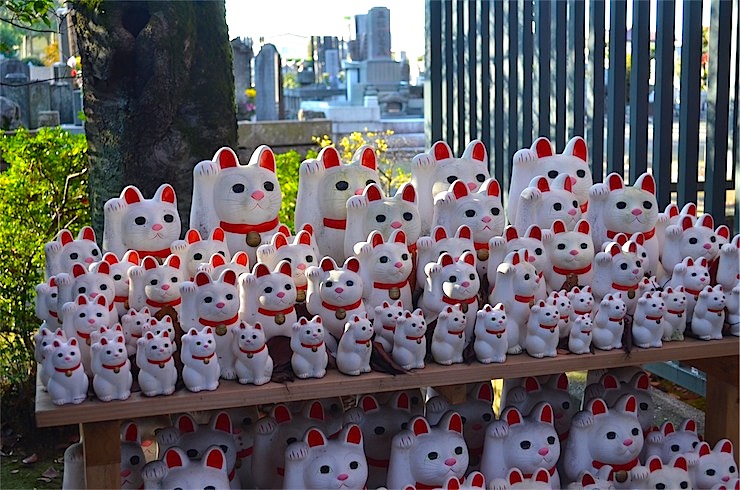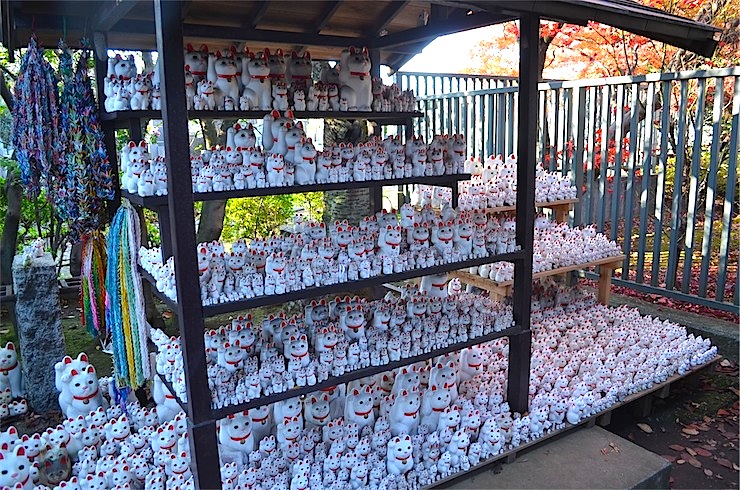 The Hikone connection
There are many different theories on the origins of manekineko but one such story takes place at the Gotokuji Temple. The story goes that one day, the second lord of the Hikone domain, Naotaka Ii, was returning home from hawking. He passed a cat sitting by the gates of Gotokuji, beckoning him so he stopped for a break. Immediately a thunderstorm rolled over but he has gained shelter. Thrilled to have avoided the downpour, Naotaka made a large donation to rebuild the temple, which still stands today. Gotokuji thus became the Ii family's temple and gravesite of Naosuke Ii who was assassinated in the Edo period.
Thanks to this folklore, visitors can purchase their own manekineko and add it to the sprawling collection of statues.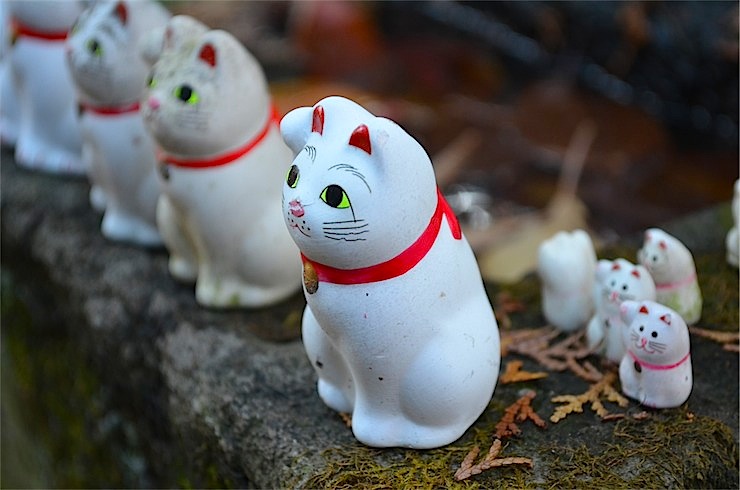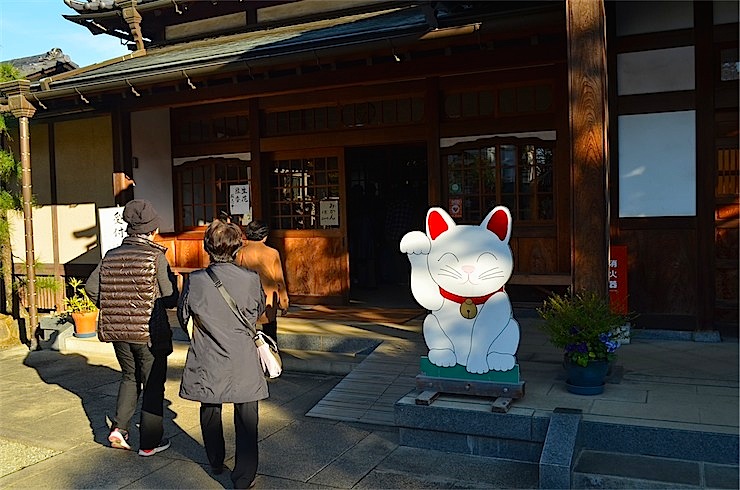 The secret of Gotokuji's manekineko
All of Gotokuji's manekineko have their right hand (front right paw) raised. This is because the left hand was once considered impure by samurai. Gotokuji's manekineko do not hold a 'koban' gold coin, either. There is a belief that the cats beckon in opportunity but not results. As such, it is up to the individual to make the most of the chances they are given.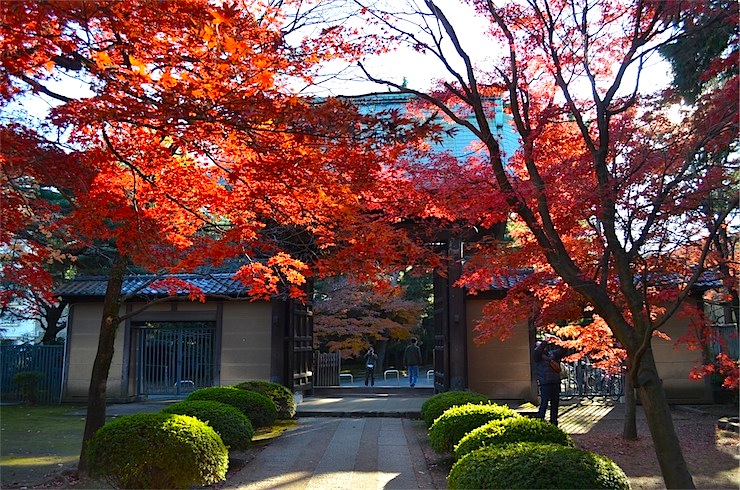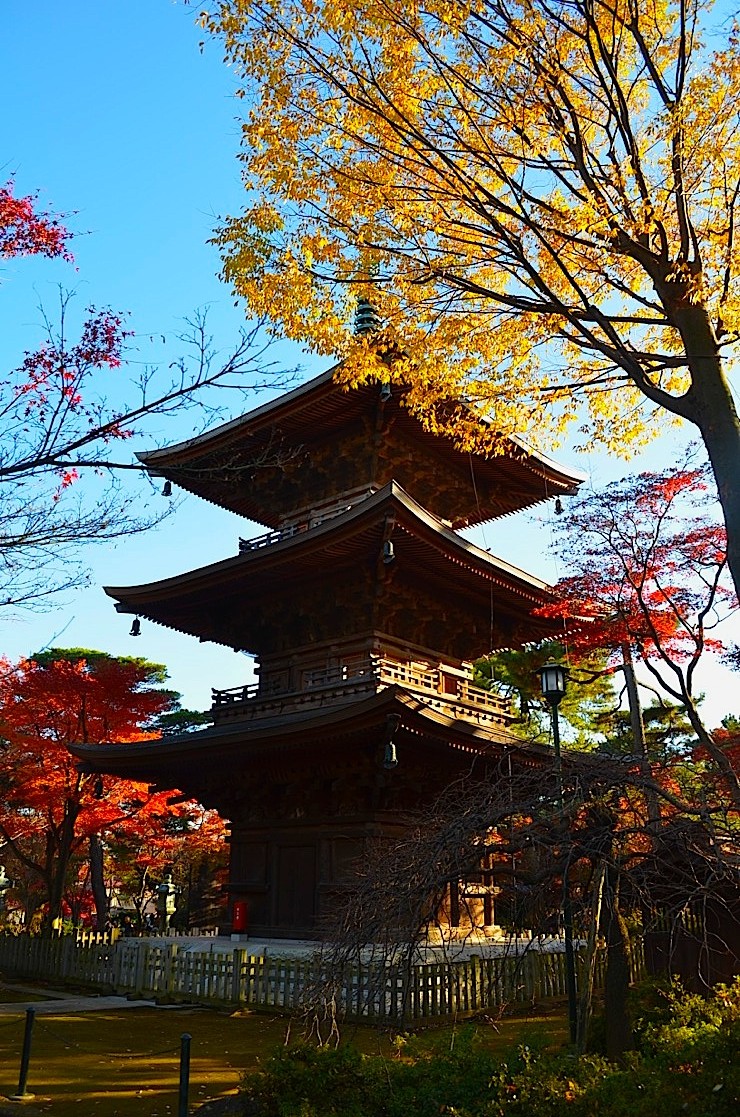 The beauty of Gotokuji in autumn
Late autumn (November-December) is the perfect time to visit. The leaves in Gotokuji's temple grounds are exceptionally beautiful. You can almost smell winter's approach as you step on the fallen leaves, taking in the sights, sounds and smells.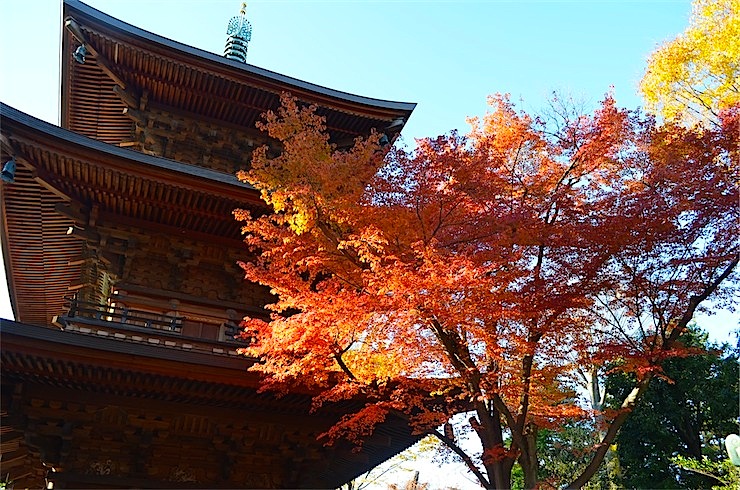 Though it is beautiful in autumn, any visit to Gotokuji can help you meditate on the positives in life. With the help of the countless manekineko statues, of course.
Name: Gotokuji
Address: 2-24-7 Gotokuji, Setagaya-ku, Tokyo
Access: 5-minute walk from Tokyu Setagaya line Miyanosaka station. 10-minute walk from Odakyu Line Gotokuji station.
Website: link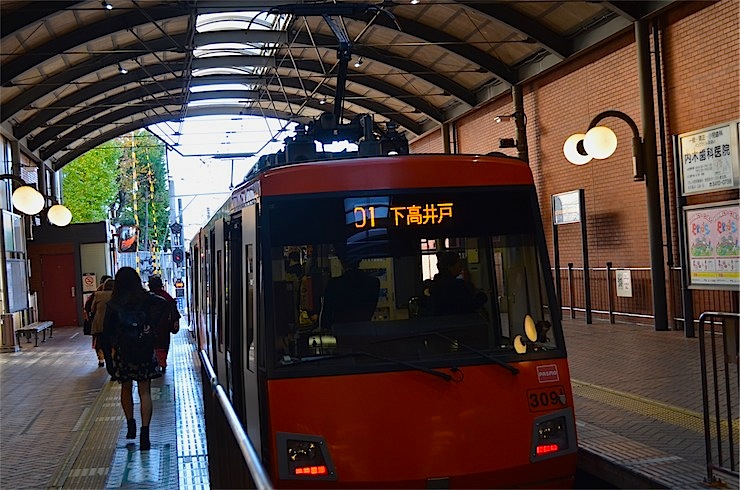 Post by Japan Journeys.