While shopping in Japan, there is a huge range of souvenirs to choose from. For something traditional yet different, might I suggest incense from Kungyokudo, the oldest incense company in Japan. This company's high-quality incense comes in affordable price points and makes for a packable, luxe souvenir.
Incense in Japan: a lasting tradition
Incense has traditionally been an important part of Buddhist worship and has been used in Japan since the 6th century. Originally, incense consisted of chopped woods, spices, and resins. This mixture was placed on top of a heat source in order to release its fragrance. Nowadays, incense in Japan is usually in the form of incense sticks. You can find these incense sticks everywhere—even in grocery stores! However, for a better sensory experience, it is worth it to seek out brands which use higher quality ingredients, such as Kungyokudo.
Established in 1594, Kungyokudo is the oldest incense company in Japan. The company started out as an apothecary catering to the Nishi Honganji temple in Kyoto, where it has remained in the same location for over 420 years before opening the Tokyo store in 2018.
A lush ambience and extensive product range
Now, Kungyokudo strives to maintain the balance between carrying this legacy of tradition and creating new scents and products that fit in with a more modern lifestyle. This philosophy is apparent the moment you step into their shiny flagship store, located in the high-end KITTE shopping center outside Tokyo Station. With smooth wooden shelving, bright yet tasteful lighting, and beautifully embossed gold labels on the packaging, the Tokyo location offers a premium sensory experience that is equal doses modern and luxurious. The back of the store boasts tall windows with premium views over Tokyo station next to an old-fashioned apothecary counter where you can pay for your purchases. Talk about old meets new!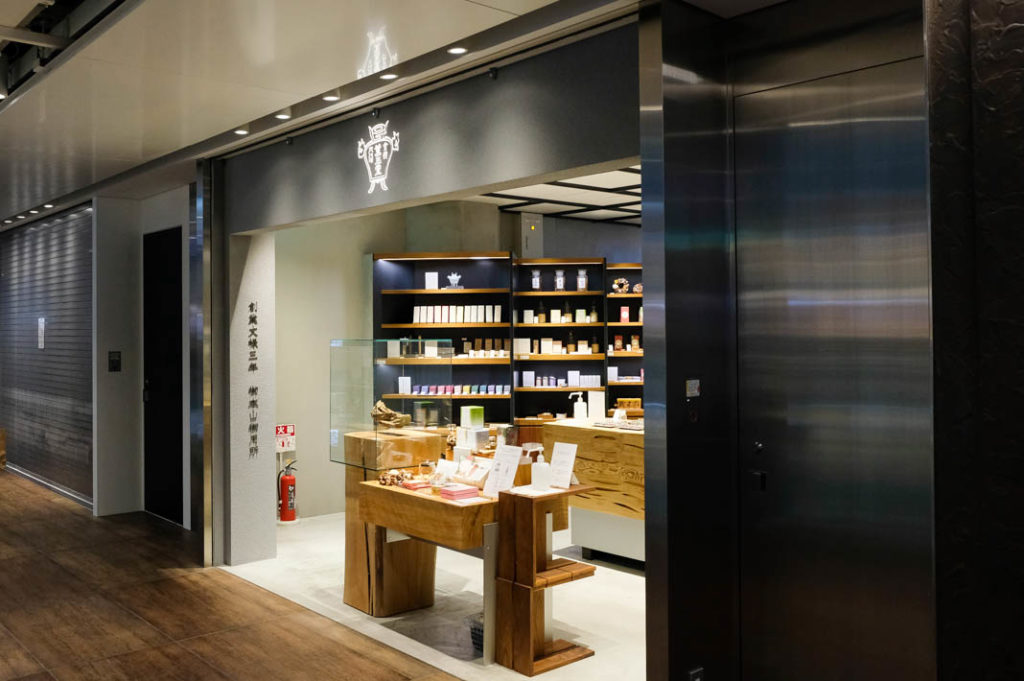 The range of products is much bigger than I had expected. When I think incense, I usually think of the sticks, or perhaps the cone type. But at Kungyokudo, one can find incense sticks as well as diffusers, scented oils, and pillar candles. In addition, there are more traditional incense items, such as sachets and scented papers, and cosmetic and toiletries from other purveyors of scent.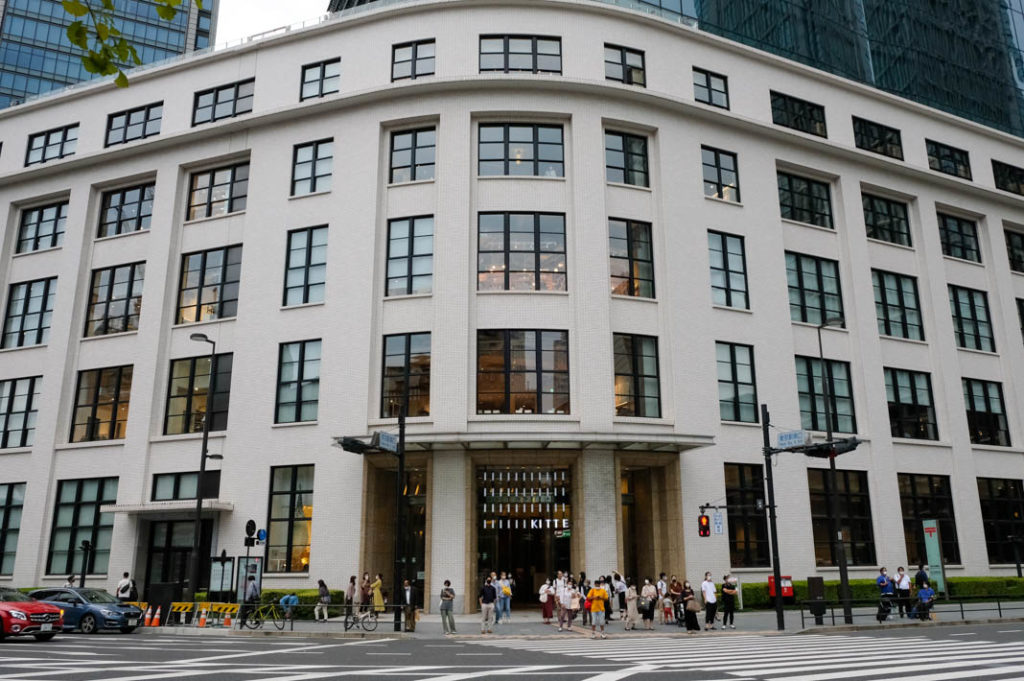 Exclusive goodies at the Tokyo Kungyokudo store
When it comes to choosing your scent, take your time, as there is much to smell! The shop assistants, dressed like chemists in an apothecary, can help walk you through the various scents. My personal favorite is the Otowa Waterfall scent, a fresh and delicate scent that is meant to capture the feeling of the famous waterfall in Kyoto. Another popular choice is the sweet and charming Daigo no Sakura. If you just can't choose, they also carry two different assortment boxes. Choose from the blue one (fresh) or the pink (sweet), and enjoy trying six different types of incense for ¥1,320. The assortment set also includes a gold incense burner.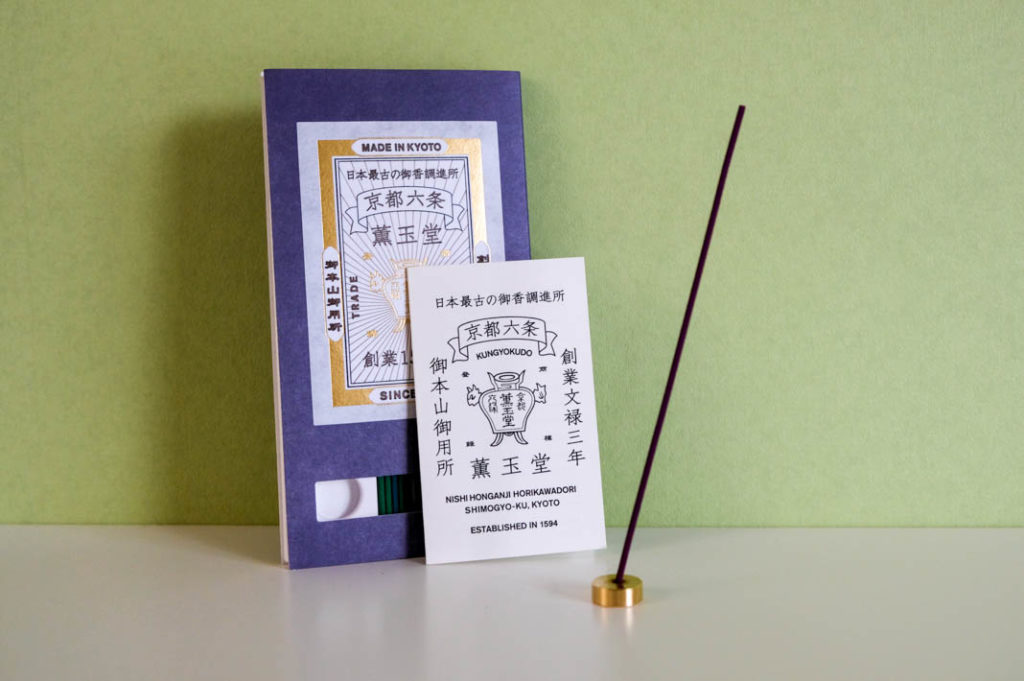 In the back of the store lies an experience that will delight fragrance enthusiasts. At a workbench filled with shiny metal canisters, customers can create their own nioi-bukuro, Japanese scented pouches. Choose from traditional ingredients such as sandalwood and star anise as well as fresher flower petals and herbs to make your own custom souvenir!
After making your purchases, head to the top floor for a special treat. The Roof Garden of the Kitte shopping center is free to access and boasts unbeatable city views of the station's iconic Marunouchi building as well as the high rises that surround it.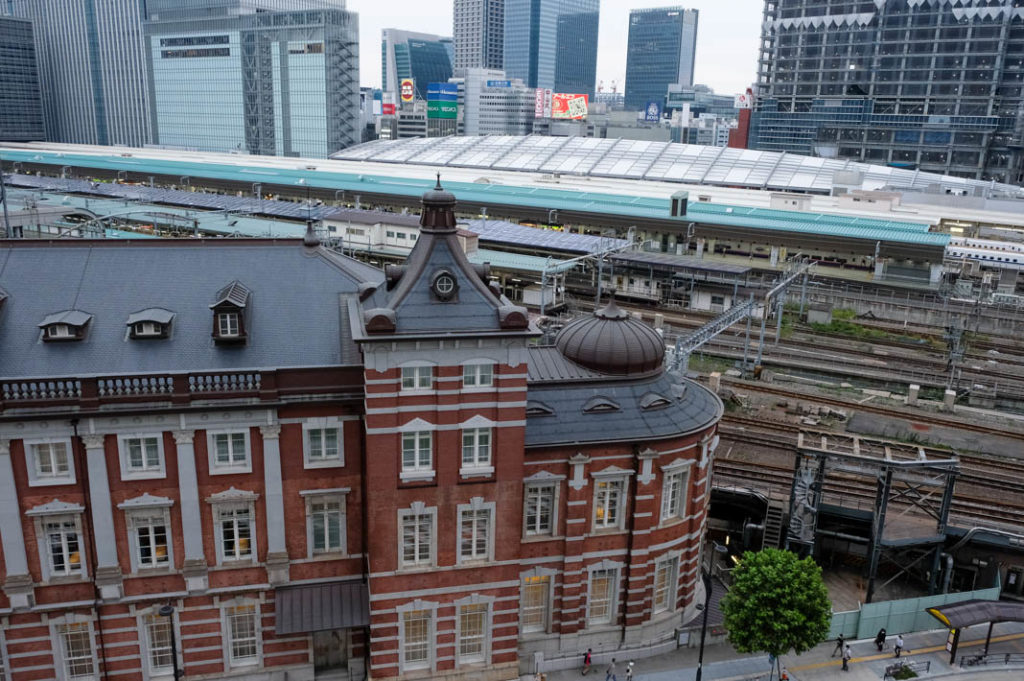 Name: Kungyokudo KITTE Marunouchi Store
Address: 2-7-2 Marunouchi, Chiyoda-ku, Tokyo (KITTE shopping center, 4th floor)
Open: 11:00-21:00
URL: here
Post by Japan Journeys.