Located 50-odd floors above the streets of Roppongi, the Mori Art Museum offers impressively curated modern exhibitions, and plenty more, for the urban culture vulture. An annual programme of special exhibits, rather than a permanent display, keeps things fresh and entices patrons back time and time again. With a predominant focus on local and Asian artists, Mori has featured the likes of Ai Weiwei, Gohar Dashti and Tokujin Yoshioka. Needless to say, its reputation as one of the more avant-garde art museums in town, rightfully, precedes it.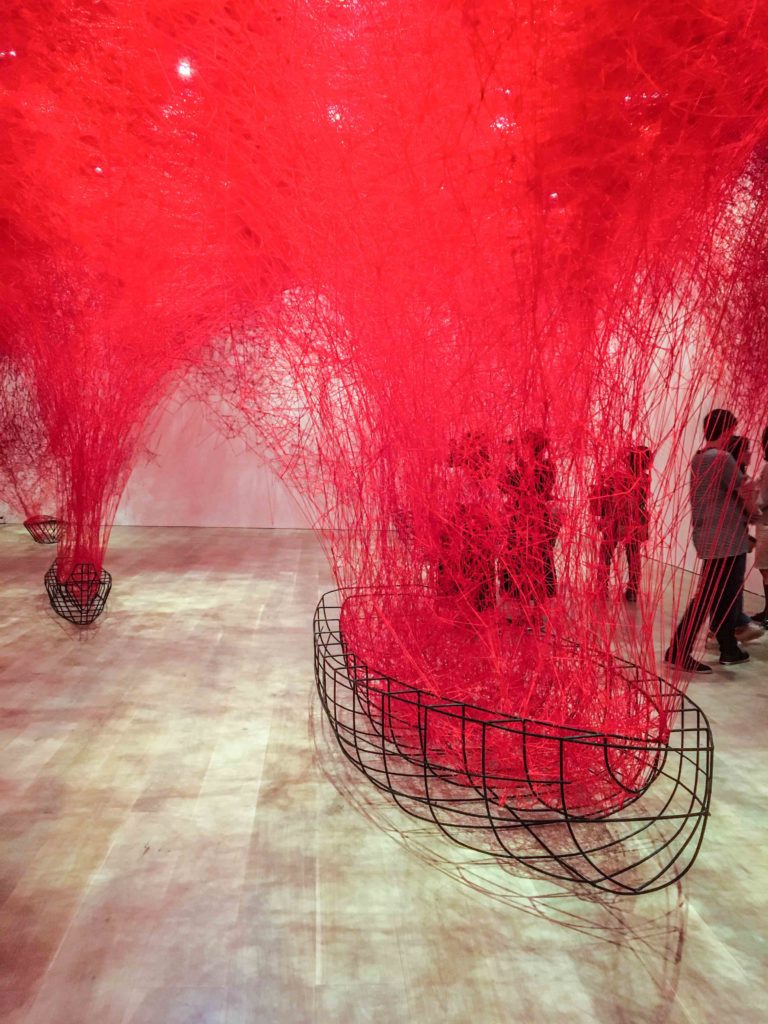 Explorations in art
One never knows just what they'll find at Mori Art Museum; it could be anything from paintings to sculpture, experimental video projects or walk-through installations. Unwaveringly, though, the quality and impact of the works stands as tall as the museum itself, and it's, without doubt, one of the most Instagrammable art experiences in town.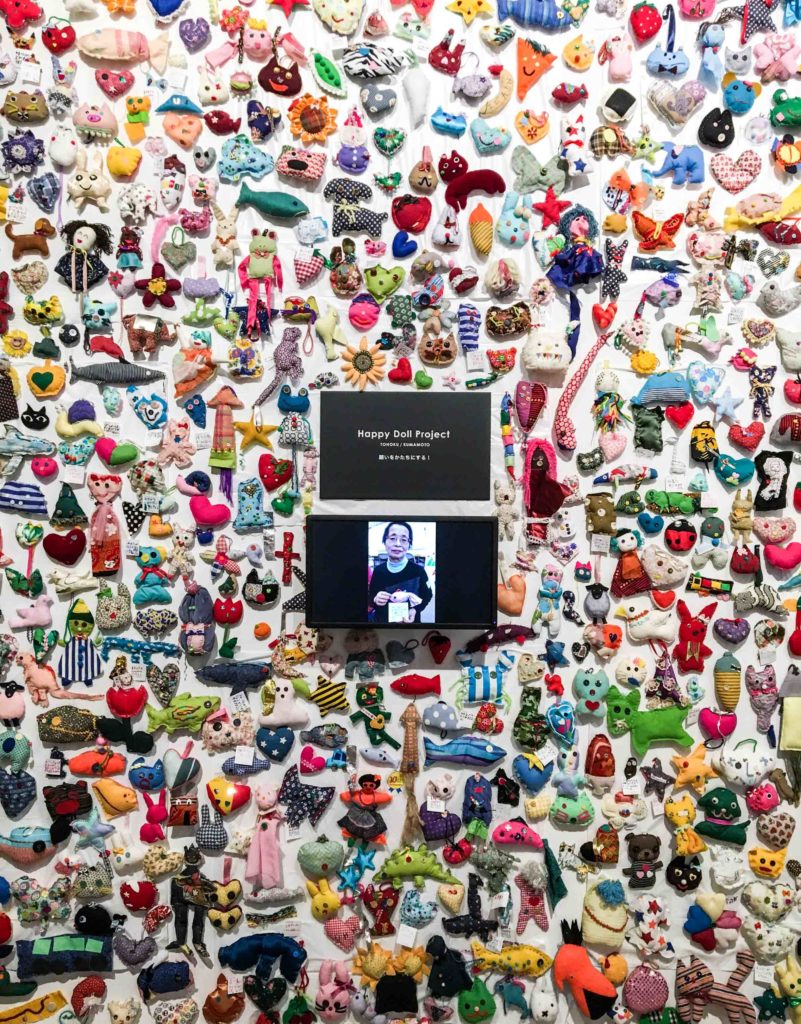 The exhibitions are bolstered by a number of events and lectures which are listed on the "Learning" section of the Mori Art Museum website. There, you'll also find details about English tours, kids and family programs and even sign-language and verbal imaging tours.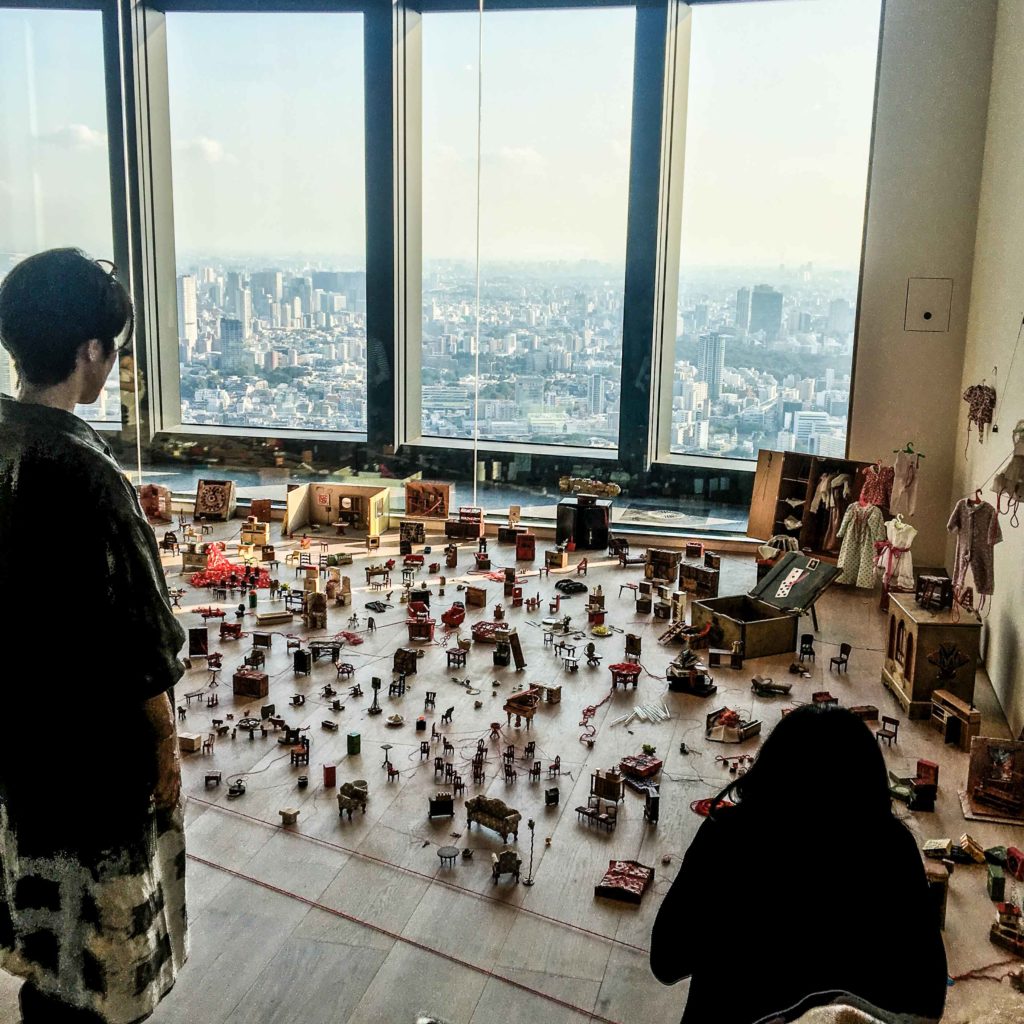 For those looking for a little more context during their visit, there are English audio guides available at a small additional cost.
Stunning city views
Mori Art Museum occupies the 52nd and 53rd floors of Roppongi Hills' iconic Mori Tower, which means you can expect some pretty epic views of Tokyo.
The museum entry ticket gives you full access to the indoor observation deck named 'Tokyo City View' on the 52nd floor. Here, you can catch near-360 degree views of the sprawl through the floor to ceiling windows.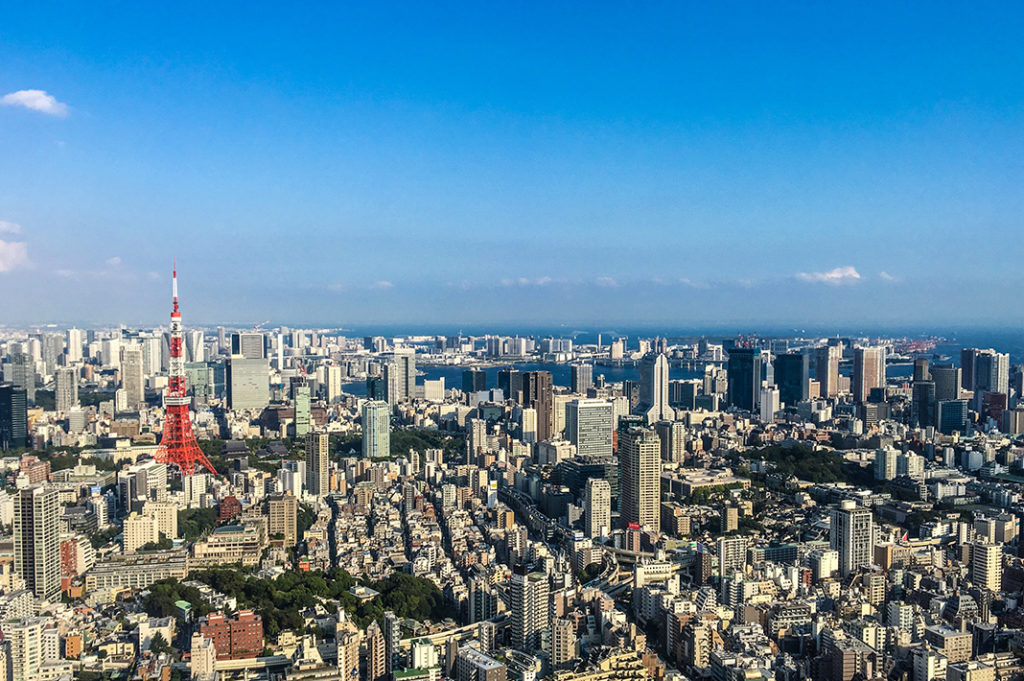 When buying your ticket, throw on an extra ¥500 to get access to the rooftop 'Sky Deck'. At 270m, traipsing over a helipad and enjoying unencumbered views, it's a powerful spot to round out your museum-going experience.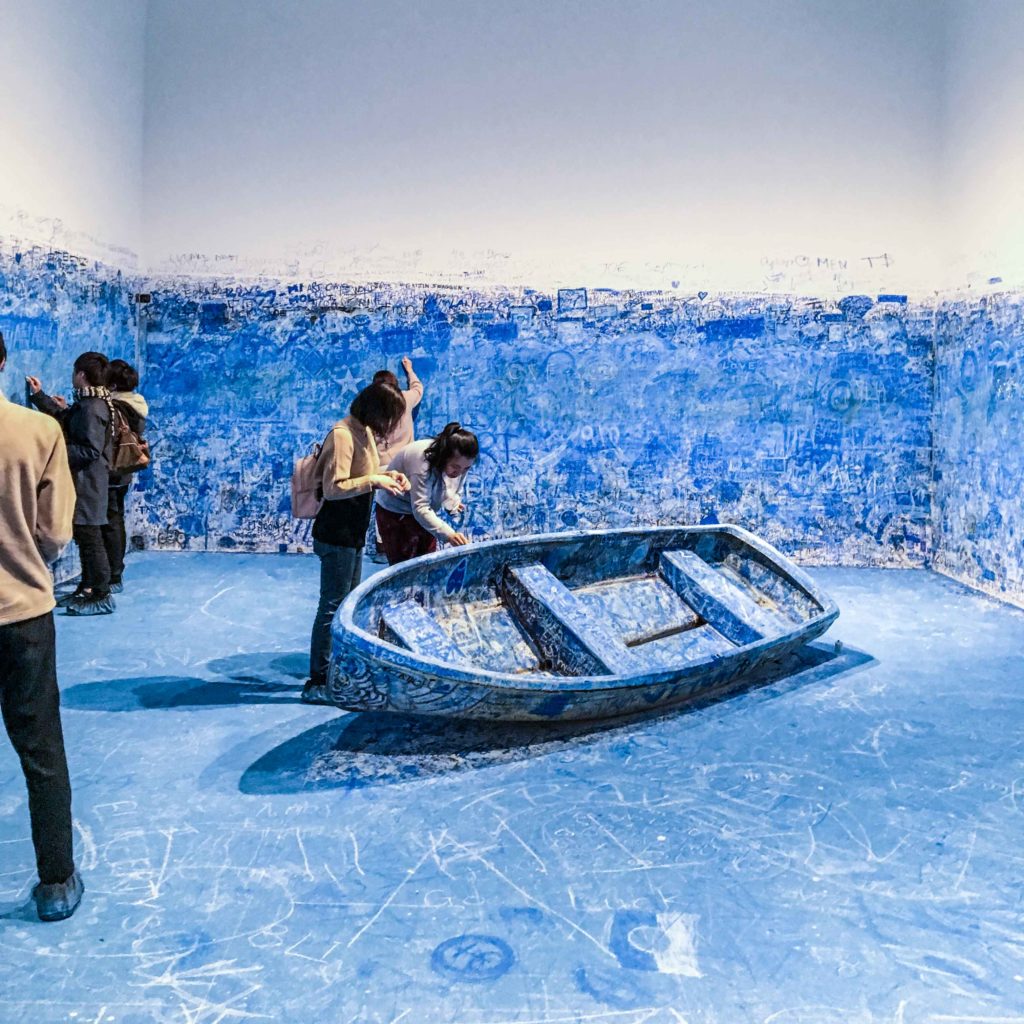 Stylish shopping and dining
The most stylish viewing experience can be found at one of the restaurants, or at the swanky cocktail lounge on the 52nd floor. The Sun is quite pared back, while The Moon is a little more upscale with an adjoining cocktail bar. You'll sometimes even spot a themed menu to match the current exhibition! Certainly not fitting into the 'cheap eats' category, these are a touch of luxe to complement your cultured outing.
Like any attraction, Mori Art Museum has a gift shop. In fact, it has a few! The quality of wares, though, is higher than you'd expect! There are the usual pens and postcards, but you can also pick up a number of fantastic art books or even some Yayoi Kusama crockery.
Make a night of it
Interestingly, the Mori Art Museum stays open until 10:00pm (except Tuesdays), meaning you could plan a rather sophisticated evening around it; view some art, enjoy a cocktail and gaze down at the twinkling city lights. (The nearby Tokyo Tower looks extremely romantic when illuminated!). If you time your visit right, you might even catch one of the monthly Roppongi Astronomy Club public stargazing sessions, which are included in the Sky Deck ticket price. This would be a decidedly cultured alternative to Roppongi's usual night activities.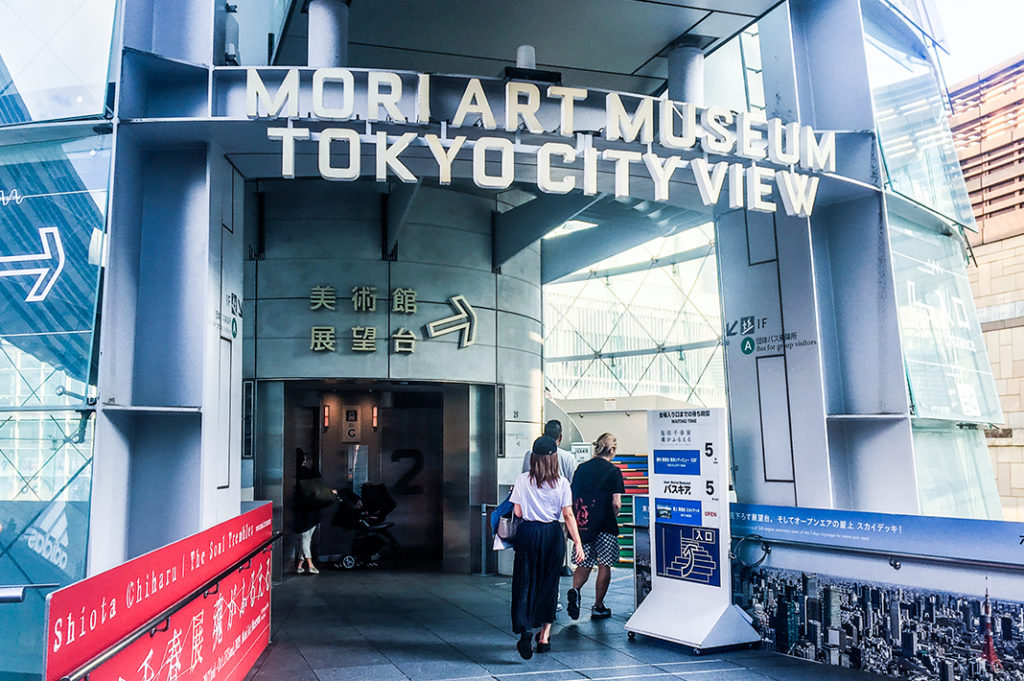 Want more art?
Mori Art Museum isn't the only arty attraction in Roppongi. In fact, it forms part of the 'Roppongi Art Triangle', with the nearby National Art Center and Suntory Museum of Art. Together, you can enjoy three different styles of art in one day, in one suburb.
For a look at the best and boldest in Asian avant-garde, head to Mori Art Museum. There, you can enjoy the profound art with the beautiful city backdrop.
Getting there
You can access Mori Art Museum via Roppongi Station on the Hibiya or Oedo Lines. Take exit 1C and follow the signage up the big escalators. Head past the big spider statue and you'll soon come across the entrance on your left.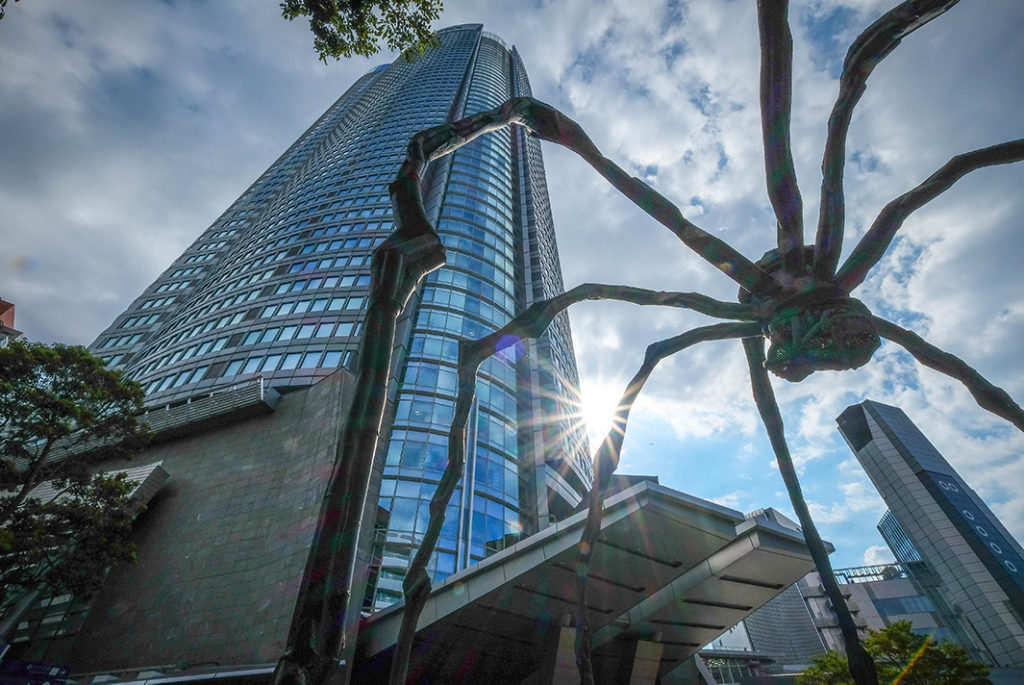 Best times to visit are on a weekday or in the evening when the crowds are smaller.
Name: Mori Art Museum
Address: Roppongi Hills Mori Tower, 6-10-1 Roppongi, Minato, Tokyo (link)
Open: 10:00 until 22:00 (closes 17:00 Tuesdays)
URL: click here
Post by Japan Journeys.