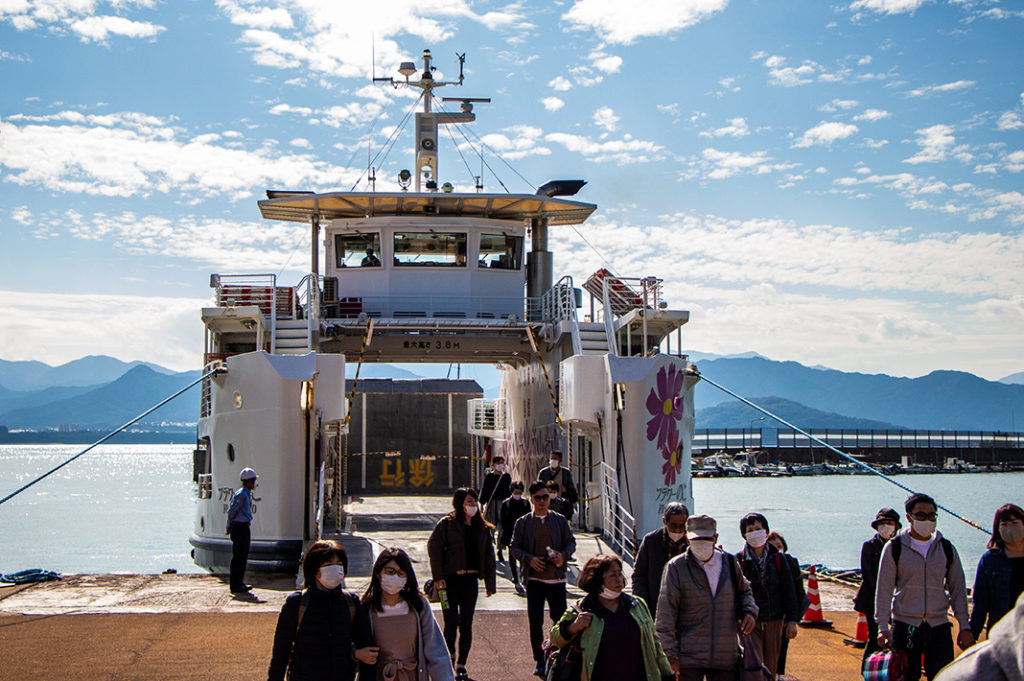 The Nokonoshima Island Park is a go-to spot for flower and nature enthusiasts on Kyushu. With sweeping views and hills blanketed in seasonal flowers, it's one of the most charming day trips in Fukuoka. Amazingly, this attraction has been running since 1969, when it was opened by the industrious 19-year-old local farmer Kubota Kosaku. He chose to keep the facilities as natural as possible, deviating from the trend of including amusement rides. As such, the park is beautifully landscaped with flowers and plants that perpetually transform the scenery from one month to the next.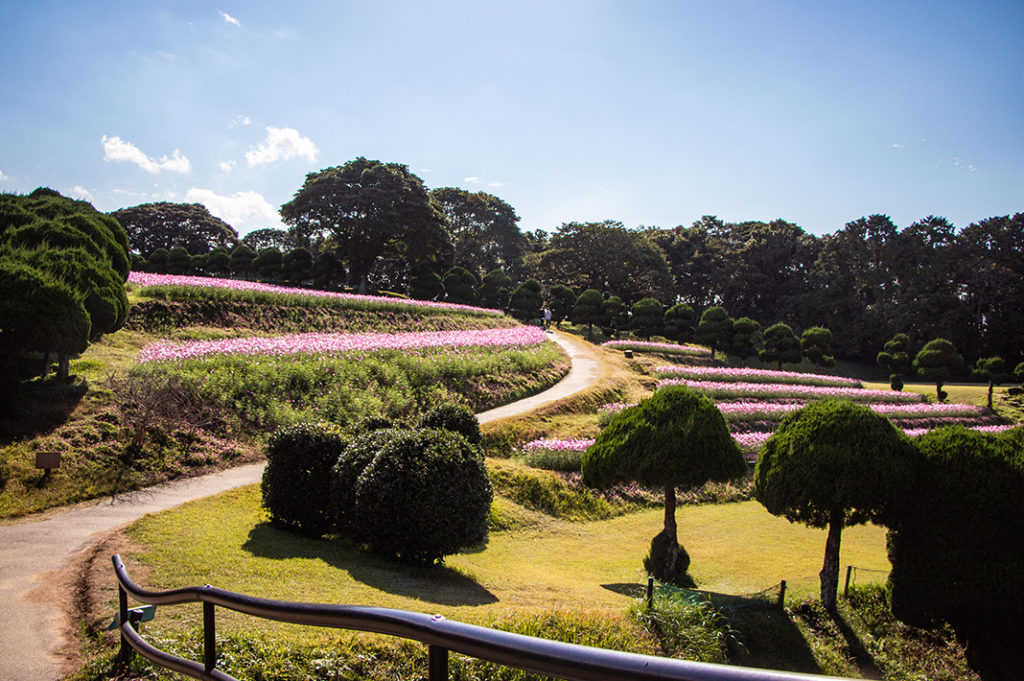 Flowers throughout the year
No matter when you visit, you'll be assured some fine florals. Even winter is dazzling, with beautifully perfumed plum blossoms and camellia, among others. Spring is a rainbow burst of poppies, marigolds, rapeseed, daisies and rhododendron. Of course, the scene wouldn't be complete without cherry blossoms, of which there are two varieties: Yoshino Cherry and Oshima Cherry.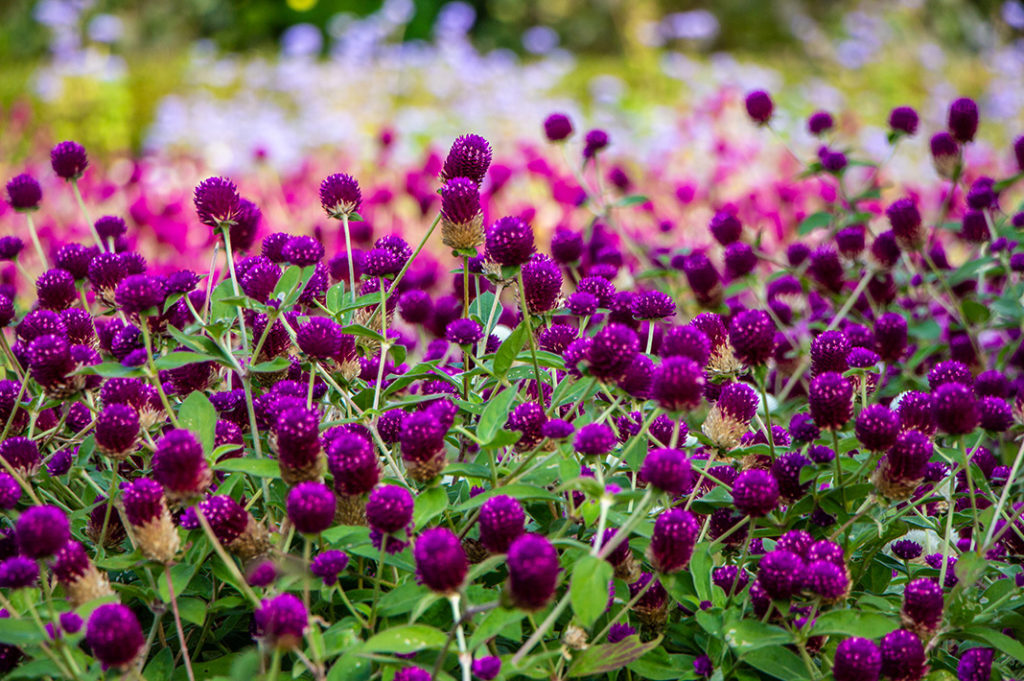 Stars of the summer season are the sunflowers and hydrangeas, and Autumn, when I visited, has a few surprises in store, too. There are the fiery autumn leaves and rows upon rows of colourful blooms but, best of all, the Flower Field at the south end is a vision in pink, with 300,000 cosmos rolling toward the sea. Looking over the field, you can see a small island off the coast. Super photogenic.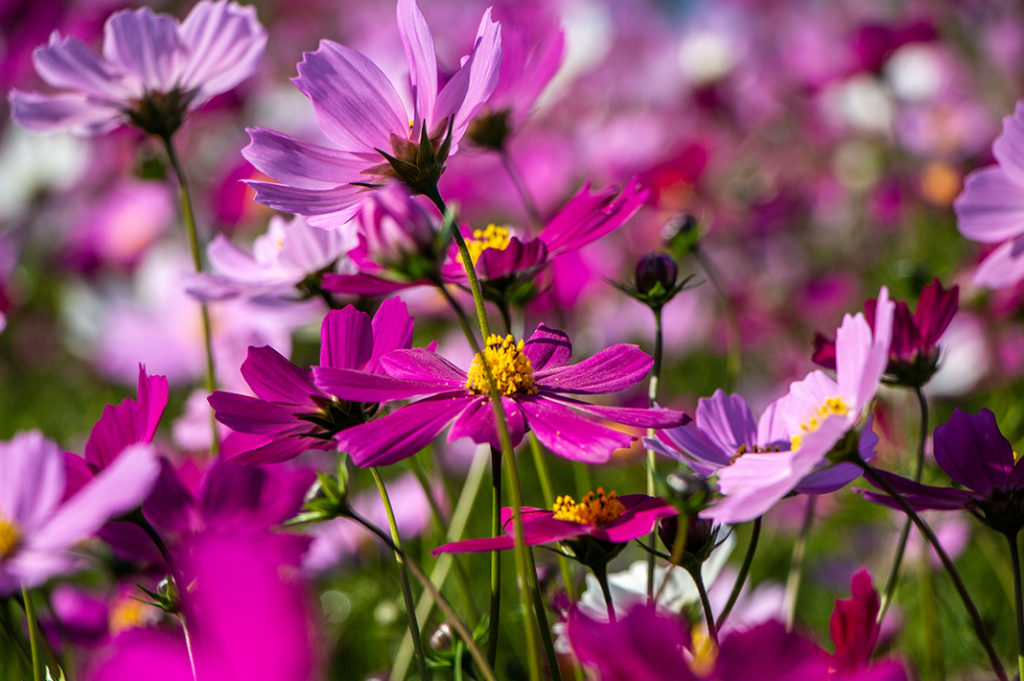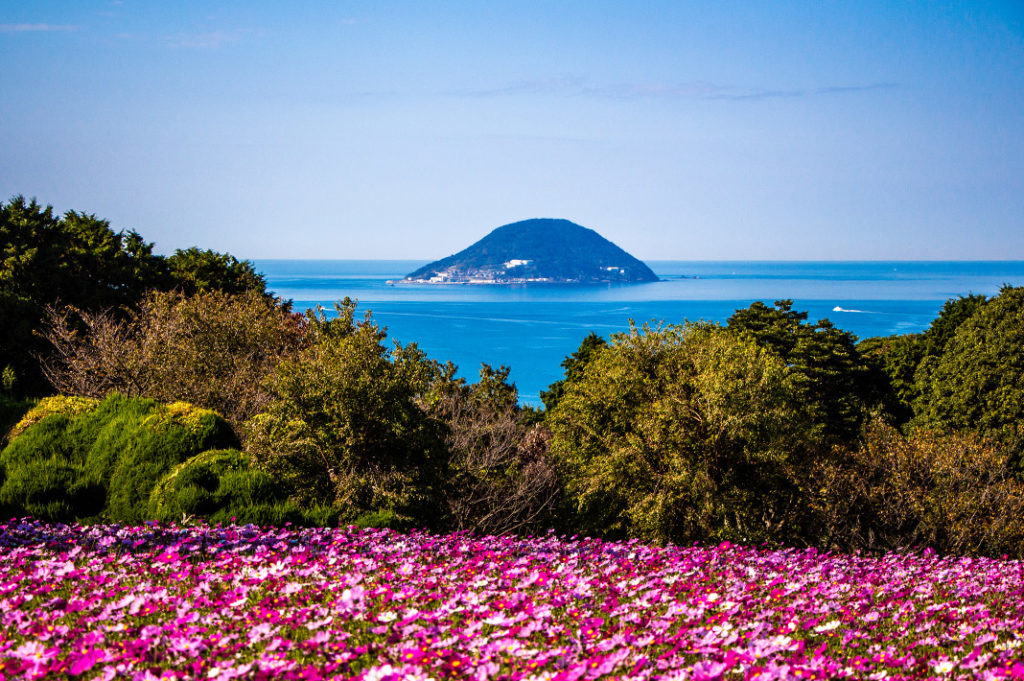 Outdoor fun in the sun
This Fukuoka day trip has something for everyone. Aside from the flowers, there are a number of outdoorsy activities in the park, too. For the kids, there's a playground and petting zoo. For the active, nets and other sporting facilities are on hand to help you expend that energy. Lastly, those interested in crafts might enjoy the pottery experience or perhaps some time perusing the charming retro shops.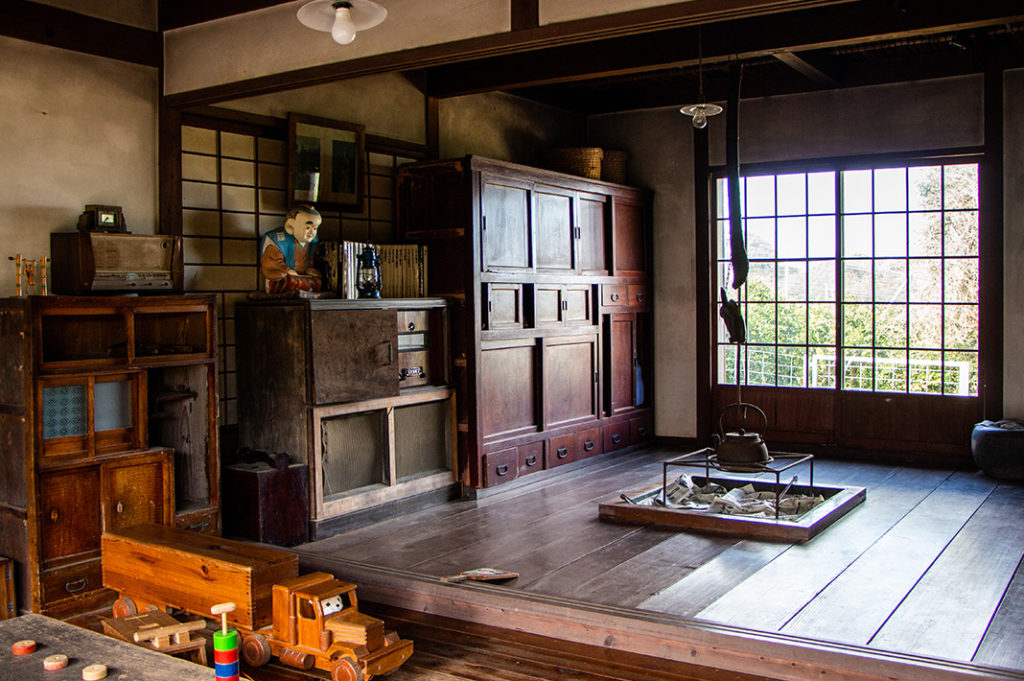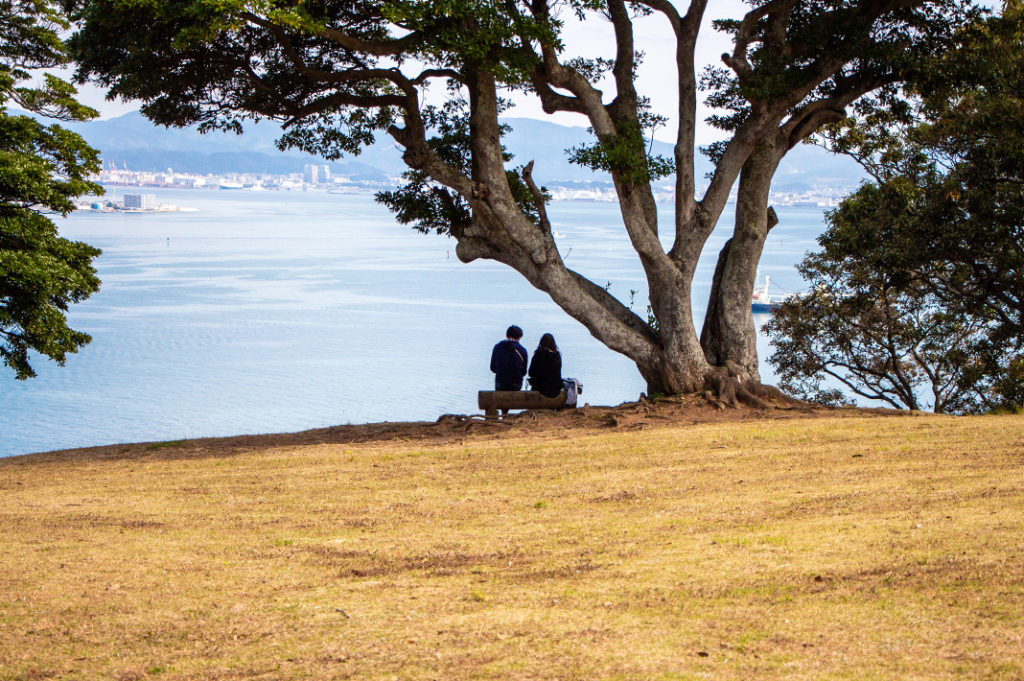 Nokonoshima Island Park is a great place to reconnect with nature. At one point, I stood for a while with a group of others, simply watching an eagle soar overhead. It's certainly easy to lose track of time when your nose is stuck in the flowers or your eyes glued to the binoculars.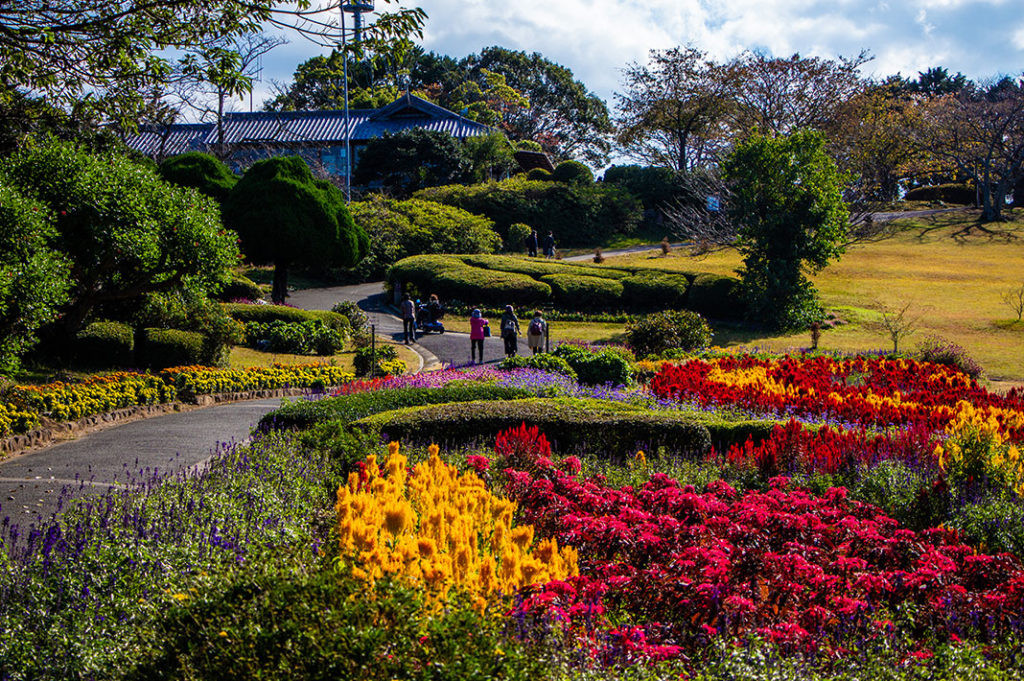 Size-wise, the park isn't too big, meaning you could make your way around in a few hours. In fact, I passed some rental mobility scooters on my way in and was tempted to go for a joy ride. I like to think couples who came here on dates in the 70s would return together and zip around on their matching scooters.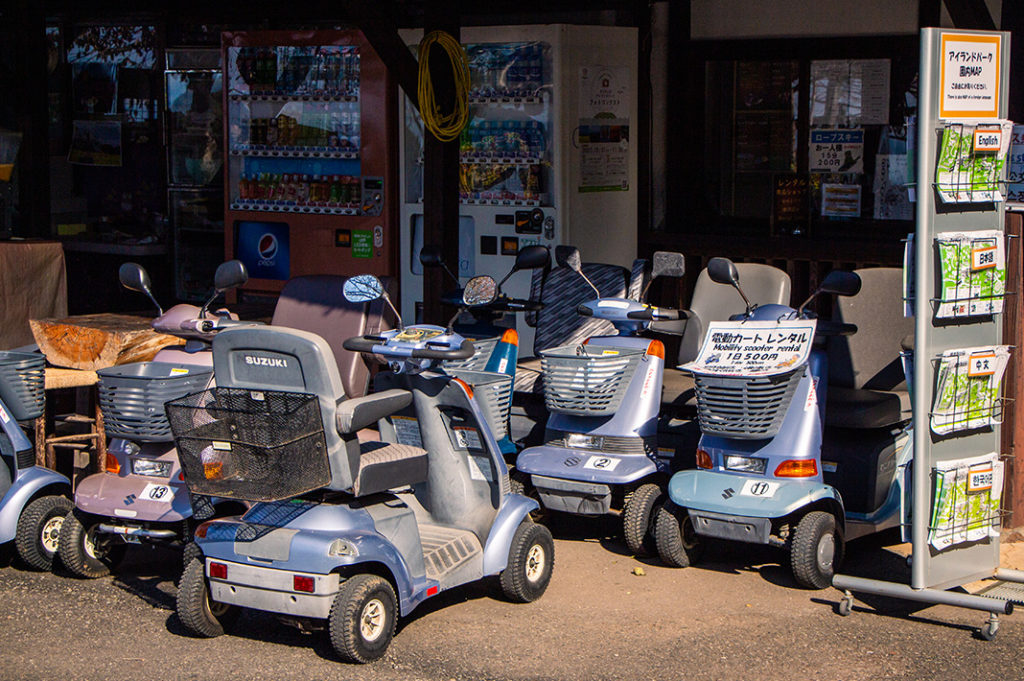 Stay a while
At times, I thought Nokonoshima Island Park almost felt like a camp facility, and for good reason—there are ten free-standing cottages available for rent. Details and pricing here. If you do plan on staying, be sure to get in as early as possible because these are popular lodgings—particularly in the warmer months and on weekends and holidays.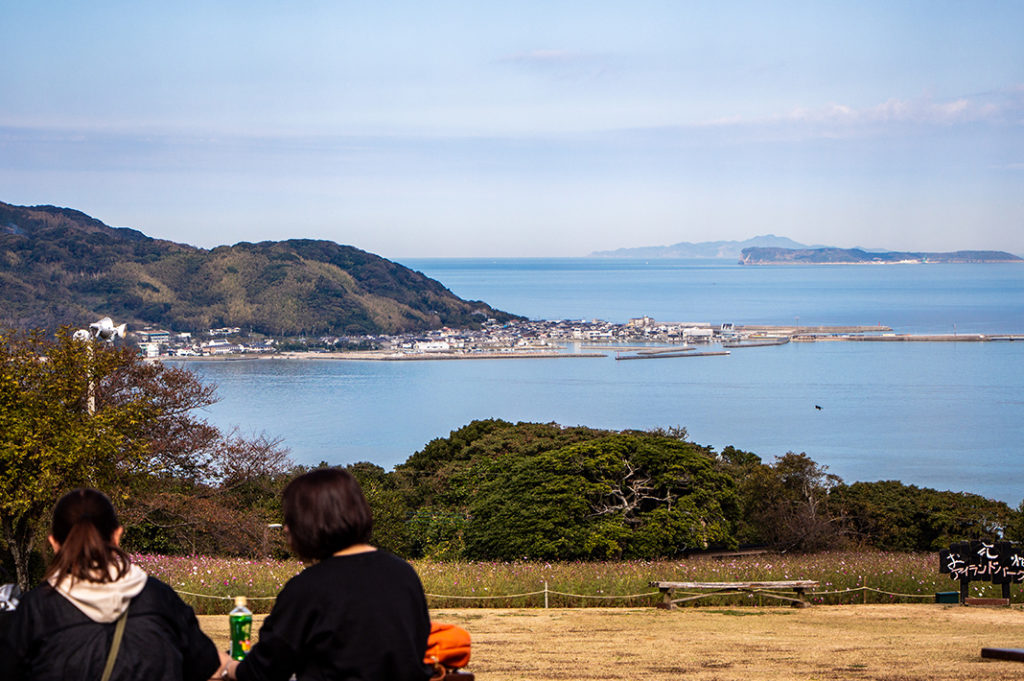 Of course, where there's accommodation, there's food.
Local "Noko Udon" for lunch
At lunch time, I wandered into the Kochan Udon restaurant in search of the local specialty: Noko Udon. These noodles are made right here on the island using an old-fashioned wheat cutting method. The end result is a thin and firm noodle, typically served cold with a dipping broth and toppings. For those opposed to the idea, you can ask for it "kama-age" style where the noodles come swimming in hot water.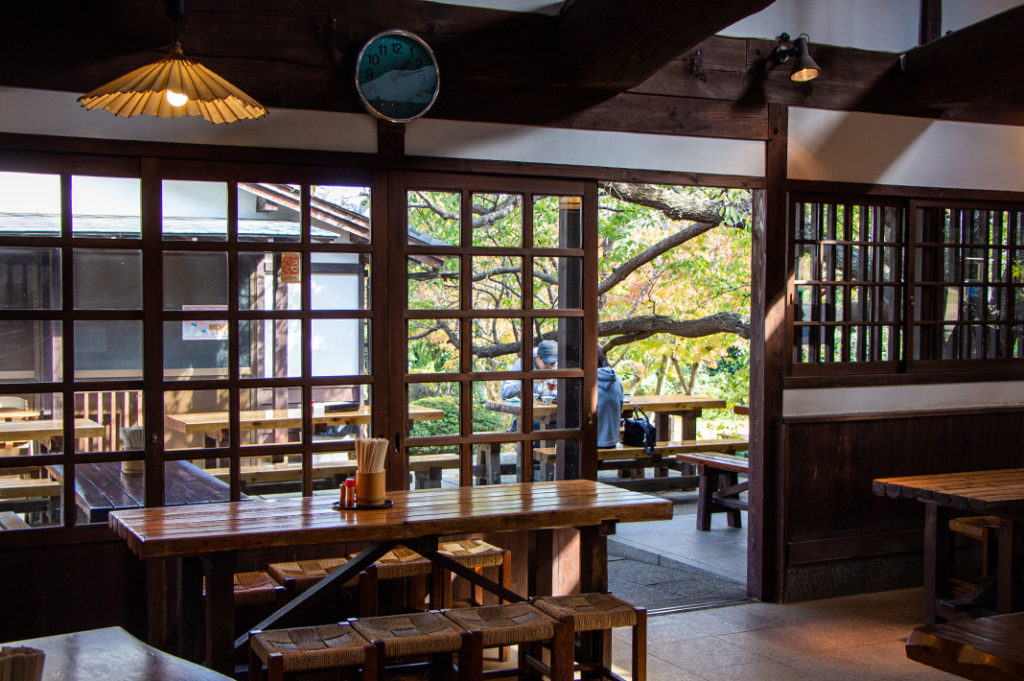 I went for the standard cold Noko Udon and found a nice spot to enjoy them, at a low table by the window in the tatami area. With the leaves dancing in my peripheral vision, I carefully added the toppings to the cup of broth and snapped my chopsticks apart, ready. I slurped some up, getting the subtle udon flavours when I chewed. Simple dishes like these are important to try while you're visiting Japan. When you remove all the sauces and ingredients, you can connect with the basic natural flavours and appreciate them for what they are.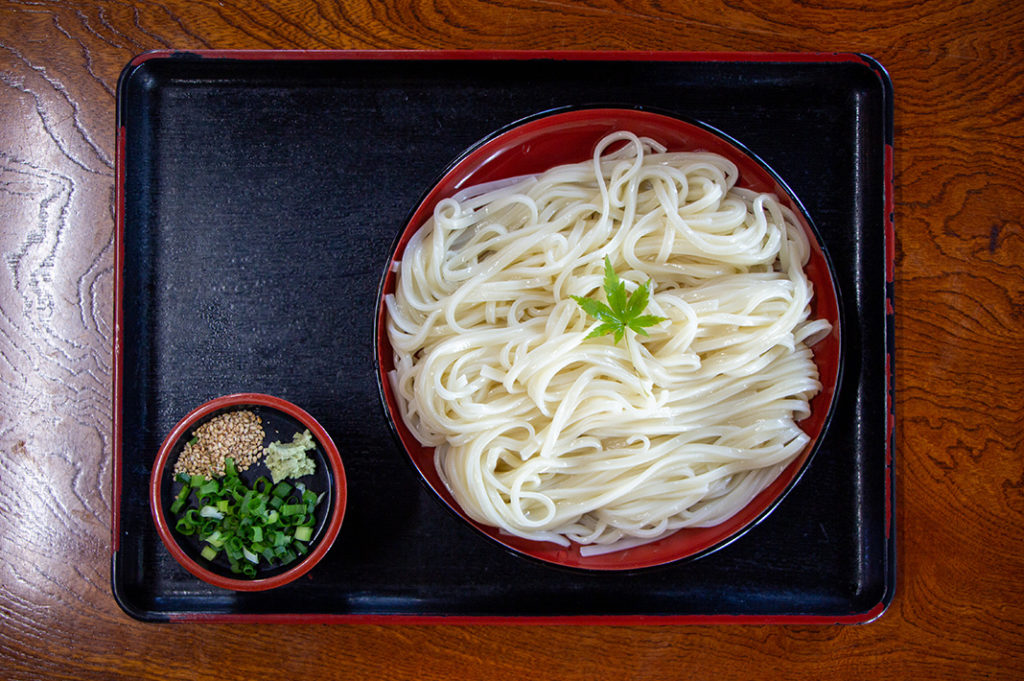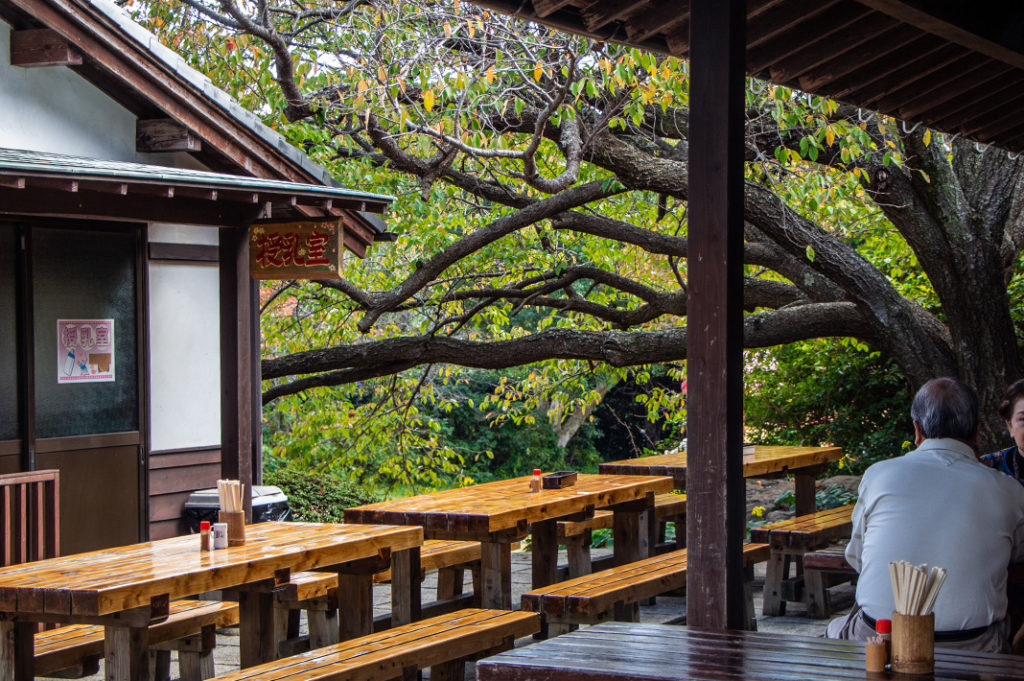 If you're not in the mood for noodles, there are plenty of other dining options to choose from. Cafe Yumeji serves up Showa era drinks and cake, Sakimori offers lunch plates with sweeping views and beside that, the BBQ house is a tempting option in sunny weather. See your options here.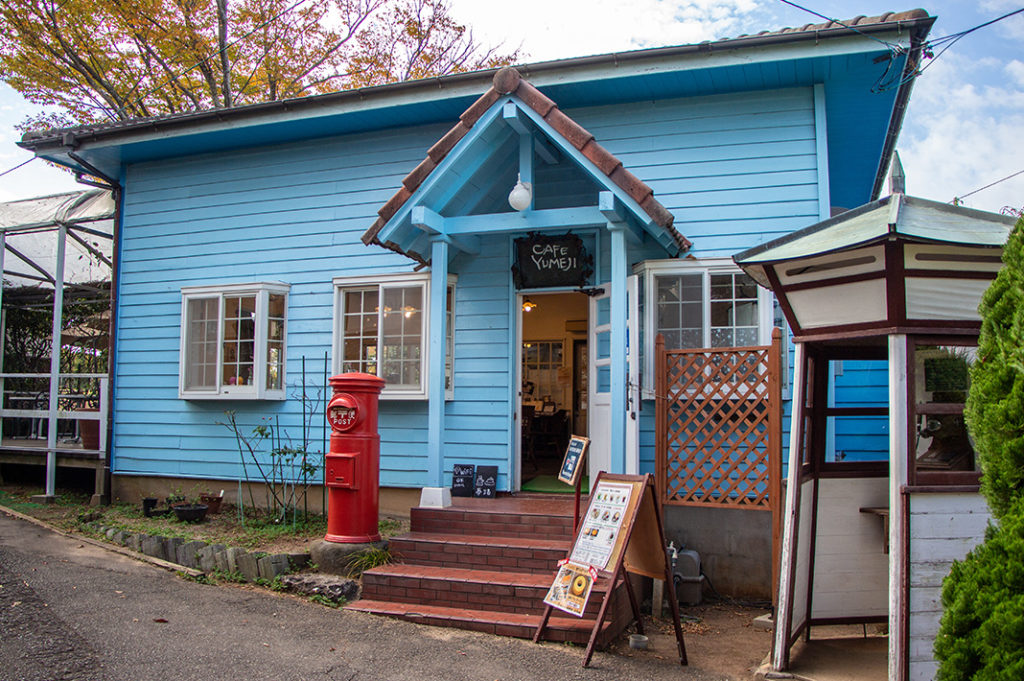 Accessing Nokonoshima
Set aside a minimum of 5 hours for this Fukuoka day trip. If you wanted to take your time and explore the flower park further, you could extend it by an hour or so. Go early enough in the day and you could even swing by Fukuoka Tower and Momochi Seaside Park on the way back to the city.
Getting to the ferry terminal
From the city center, you'll need to make your way to the Meinohama Ferry Terminal and catch a ferry across to the island.
The most direct way is by bus. From the Hakata Station Bus Terminal, catch a bus bound for "Noko Tosenba" (buses 301, 302 and 305 and 312) which is the end of the line and your desired stop.
If going by train, take the Kuko Line to Meinohama Station, where you will need to transfer to the Nishitetsu Bus bound for "Noko Tosenba" (Ferry Terminal).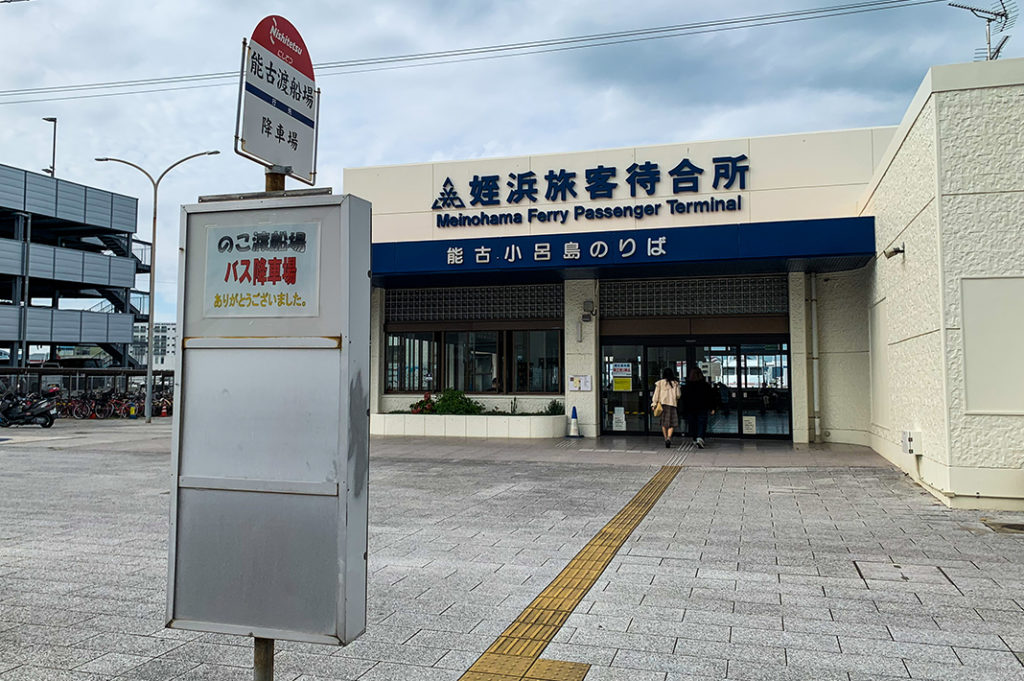 Catching the ferry
The ferries run roughly every hour. Current information about the ticket price and timetable can be found here. Inside the ferry terminal, there are all the conveniences for the modern traveller: toilets, vending machines and snacks like hot dogs and beer. The ticket machine has an English display so you can purchase your ticket with ease. The ferry takes just 10 minutes; you're there before you know it!
Ferry to bus to park
When you depart the ferry, head across the street and slightly to the left to catch the bus heading for "Island Park"—as it's the most popular attraction on the island, the buses are timed alongside the ferry timetable. I got a seat and waited for a few stragglers to arrive and we set off on the twisty-turny 10-minute drive.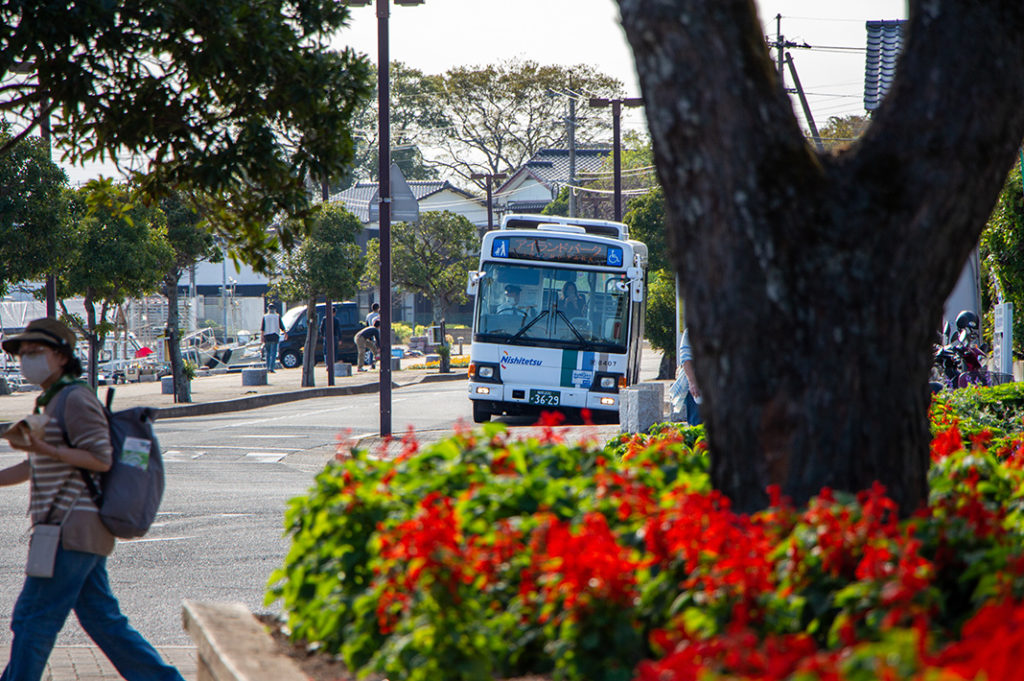 Heading back
There is a bus and ferry timetable online as well as at the entrance to the Island Park—be sure to snap a photo of it and make your plan ahead of time. When it's time to wait for the bus, line up in the waiting room where you can peruse the local souvenirs.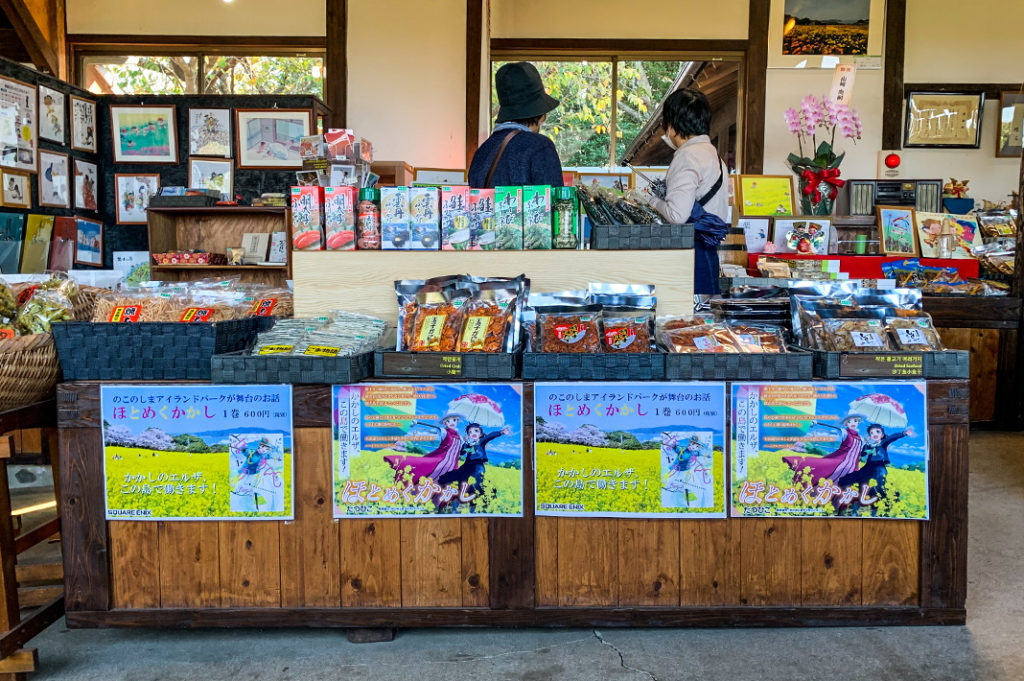 Back at the port, there are even more food options in case you're still hungry—keep an eye out for local cider and burgers.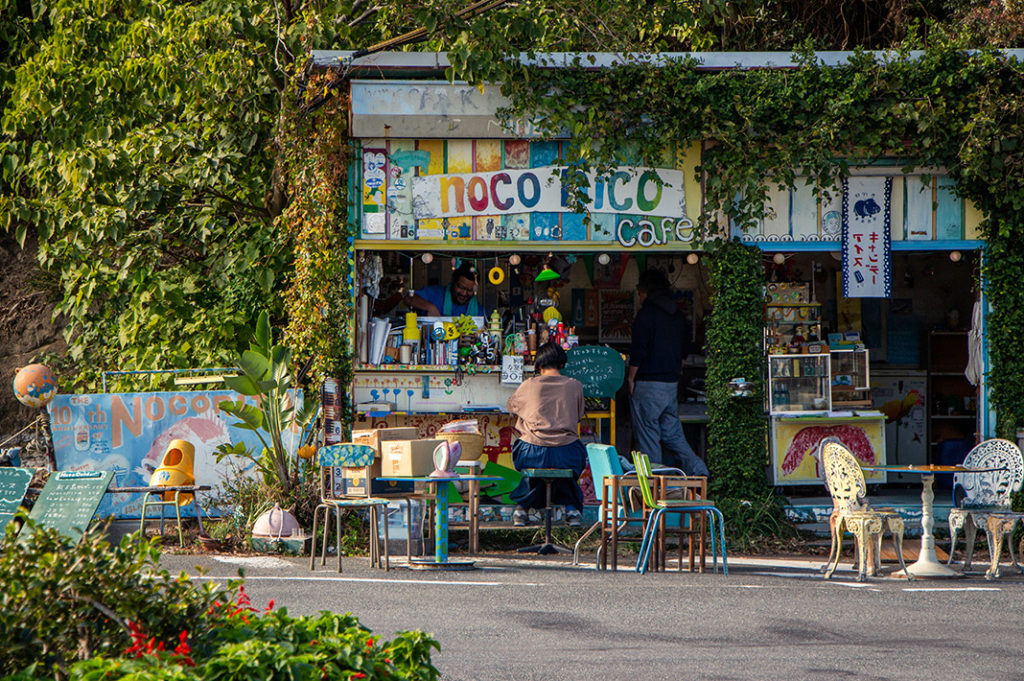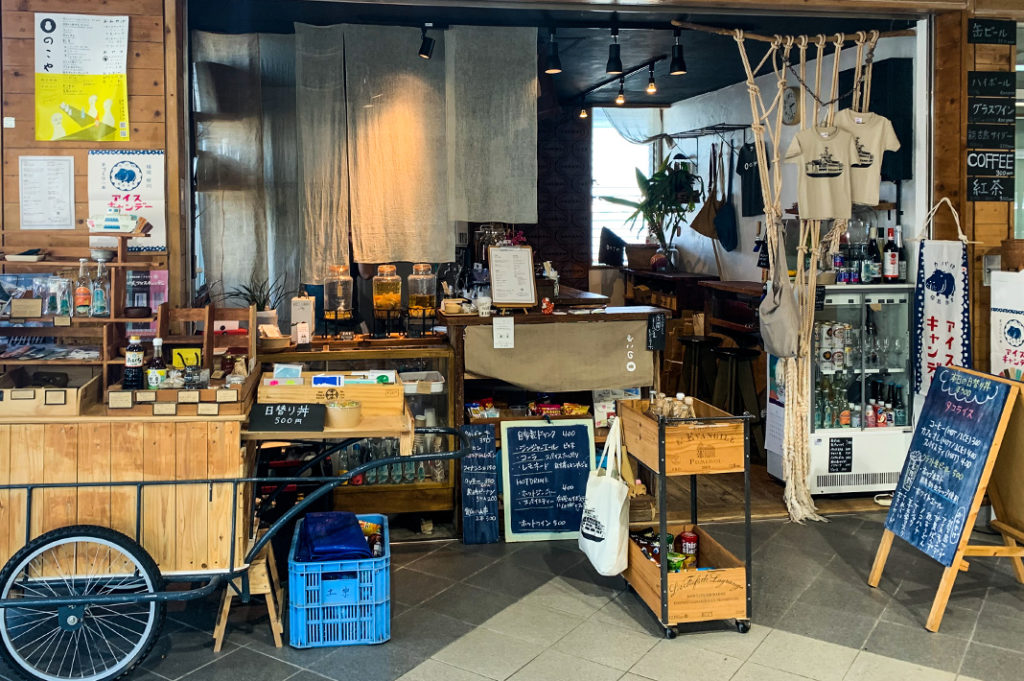 From the shore, you can see the coast of Fukuoka with its landmarks, like PayPay Dome and Fukuoka Tower.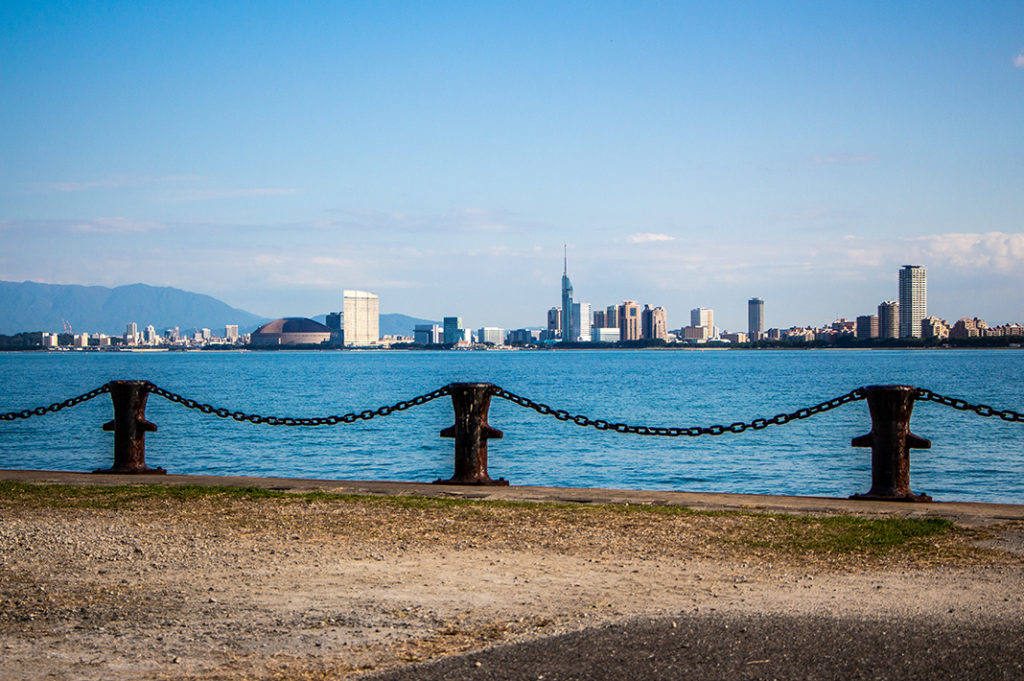 When it's time to sail back to the mainland, don't say 'sayonara', but rather 'see you later', because, who knows, you might find yourself back there again in half a century!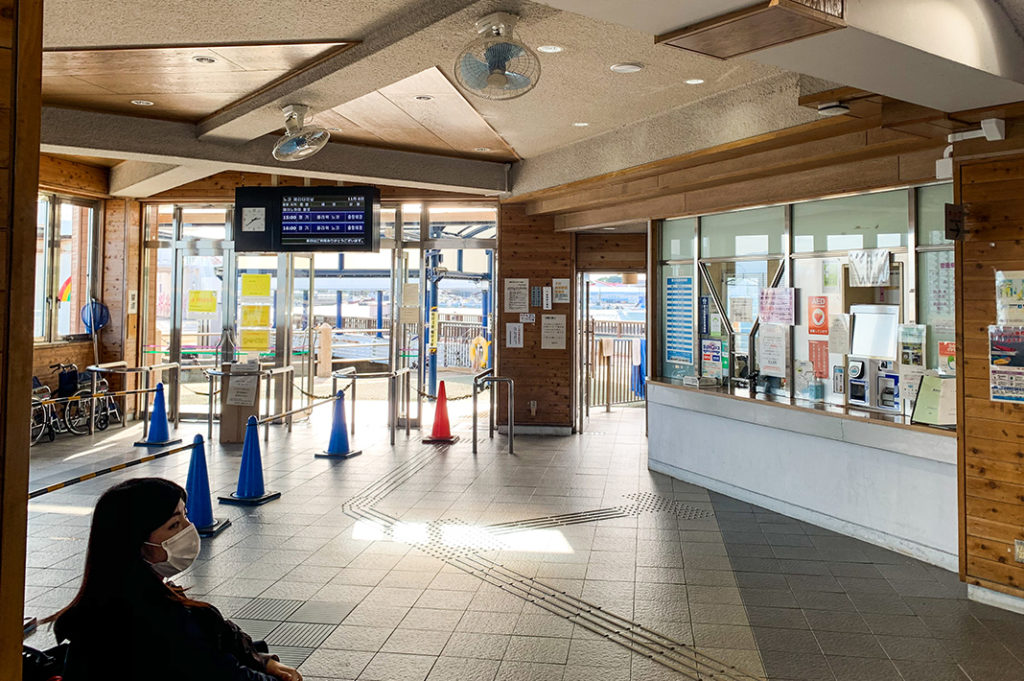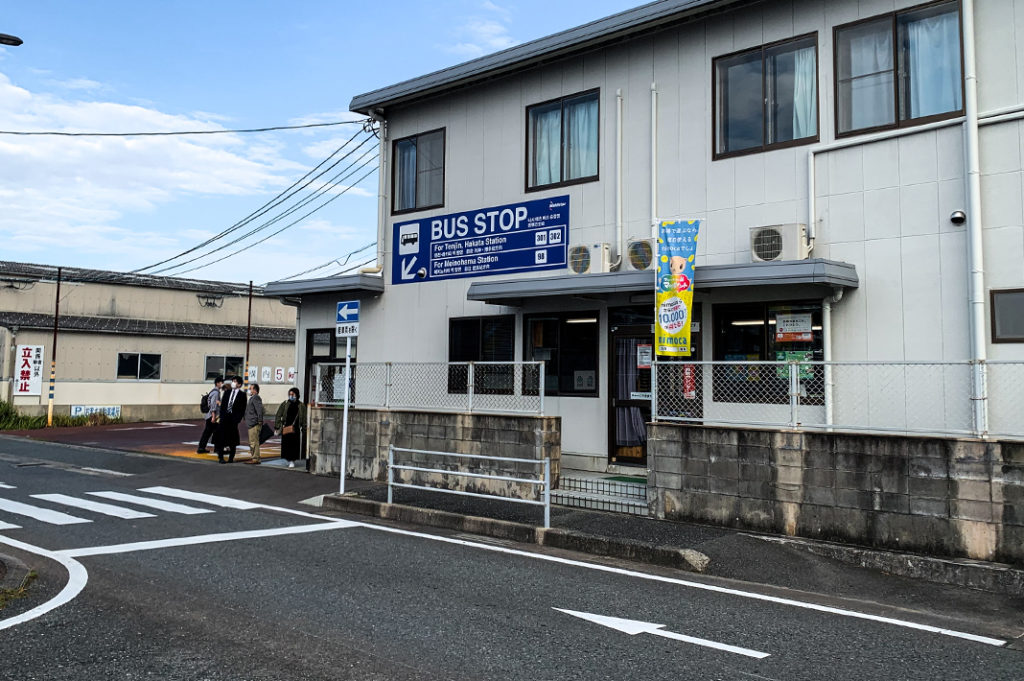 Name: Nokonoshima Island Park
Address: Google map
Open: roughly 9:00 am until 5:30pm
URL: website
Post by Japan Journeys.