Shibuya can feel more like a nightlife and shopping area than a culinary destination. But trust us—you'll find great meals here lurking down an alleyway or in nondescript office buildings. Joto Curry Shibuya Honten is quite possibly one of the best Japanese curry restaurants in Shibuya. It's certainly our favourite, at any rate. Located in an unassuming-looking building along Meiji-dori Street behind Shibuya Station, this Osaka curry chain serves huge plates of curry rice with a variety of toppings.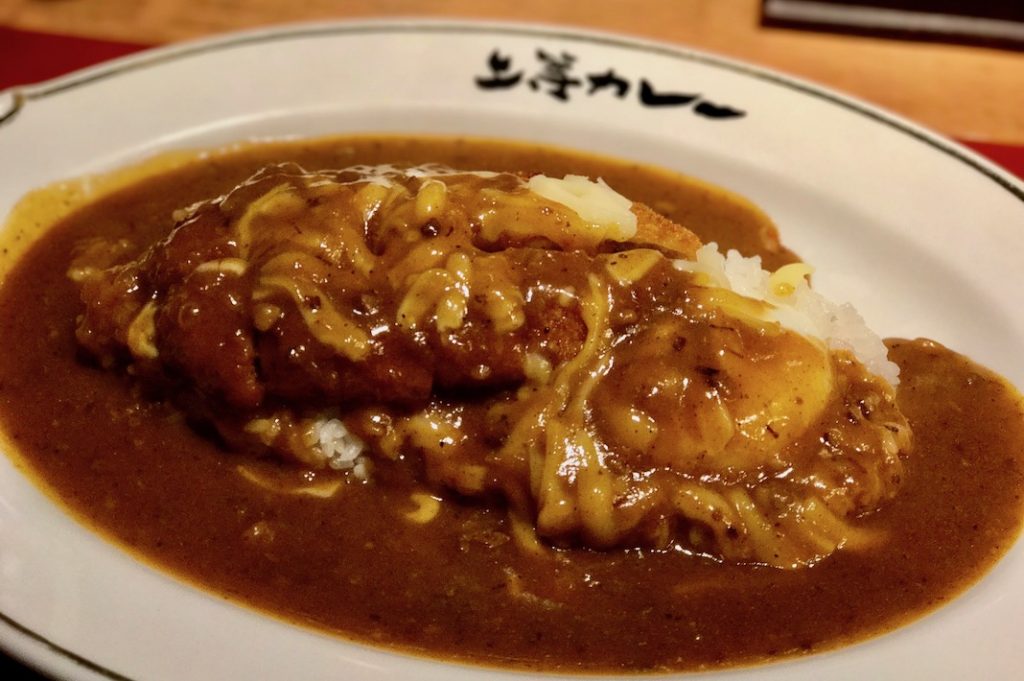 A plate of curry to remember
Not all Japanese curry is created equal. In general, they tend to be sweeter, milder, and a little thicker than what most non-Japanese people would expect of a curry. Otherwise, there are millions of variations under the sun.
Joto Curry's version is more reminiscent of gravy than spicy curry. It's rich and redolent with onions and intensely savoury. Their curry is basically perfect cold weather food. The spice heat is relatively light, but it does make itself felt after a few mouthfuls. You can always adjust it with the chilli powder available tableside.
You get all kinds of toppings here. Fried prawns, fried aubergines, spinach, raw eggs, soft-boiled eggs, cheese, and tonkatsu pork cutlets are just some of the choices available. We go for the tonkatsu curry each and every time. The combination of crispy, deep-fried pork and curry is just unbeatable. If we're feeling particularly indulgent, we'll add cheese and a soft-boiled egg to make this plate even better.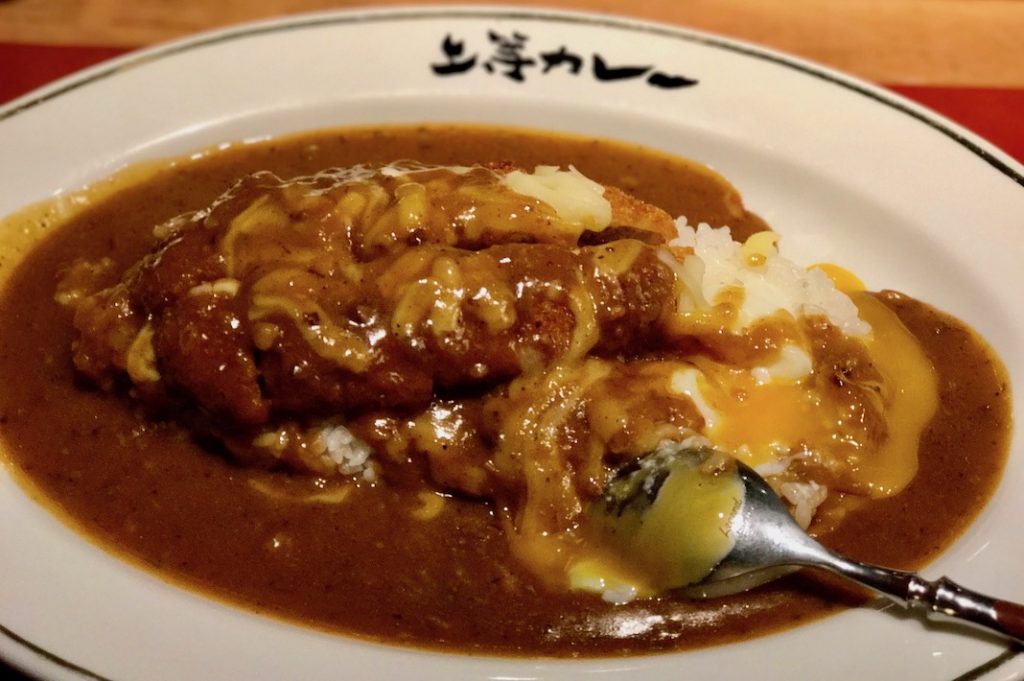 Order at the vending machine
Like a good quick 'n' dirty ramen or curry shop, you buy tickets at a vending machine and hand them over to the chefs at the counter. There aren't any English translations on the buttons yet, so you might want to use a translation app to help you decipher the words.
Alternatively, there are several other Joto Curry branches around Tokyo. The Akihabara branch has English-language options on the menu. It's the same excellent curry. As a bonus, they even throw in a free raw egg to stir into your curry if you like.
Getting to Joto Curry Shibuya Honten
Joto Curry Shibuya Honten is a 3-minute walk from the new South exit of Shibuya Station.
Name: Joto Curry Shibuya Honten
Address: 1F Shibuya Higashi Ichigo Building, 3-18-7, Shibuya 150-0002
Open: 11:00–22:30 (11:00–21:00 on weekends)
Website: here
Post by Japan Journeys.