For those who enjoy a peaceful garden stroll, Japan is certainly the country for you. Not only are Japanese gardens ubiquitous, they are each fascinating examples of landscape architecture in their own right. If you happen to find yourself in Arashiyama, Kyoto's favourite day-trip destination, I'd recommend a visit to Okochi Sanso Villa. It offers sweeping views, beautiful gardens, delicious green tea and a serene break from the crowds.
Okochi Sanso History
This spot is the former country home and garden of famous actor Denjirō Ōkōchi (1898–1962) who made his fortune sword fighting in period samurai and war films. The story goes that he spent decades (and countless yen) creating his perfect holiday home here in Arashiyama. He wanted the 20,000 square meter grounds to reflect all four seasons and feature various lookout spots so he could admire the surrounding landscape. After his death in 1962, the grounds became open for the public to enjoy.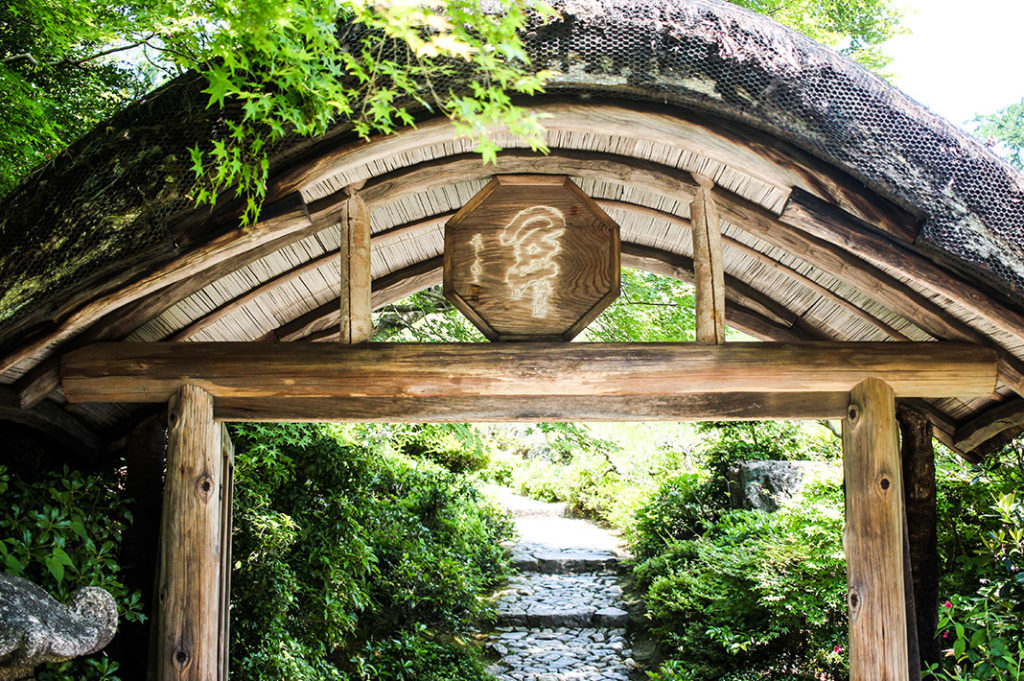 Though construction occurred in the '30s and '40s, the Jibutsudo (temple) hails from the Meiji era and was actually moved here from another location. This and three other structures are designated Important Cultural Properties; others include the Chūmon (middle gate), Tekisuian (tea house) and Daijōkaku (main house).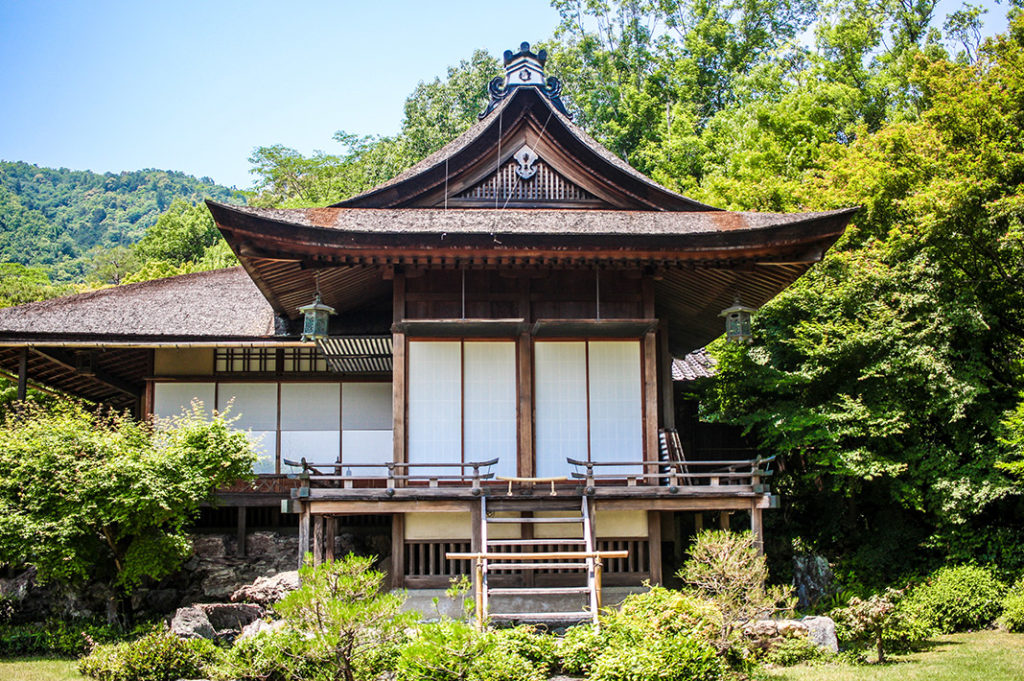 The Garden
With your entry ticket, you'll receive a map in Japanese, though the signage is good enough to get you around the garden circuit. Follow the arrows and you'll see all the main sights of the lovely estate, as well as a healthy dose of nature. Think bamboo fences, mossy ground cover, stepping stone paths and head-height hedges that deliver a maze-like effect.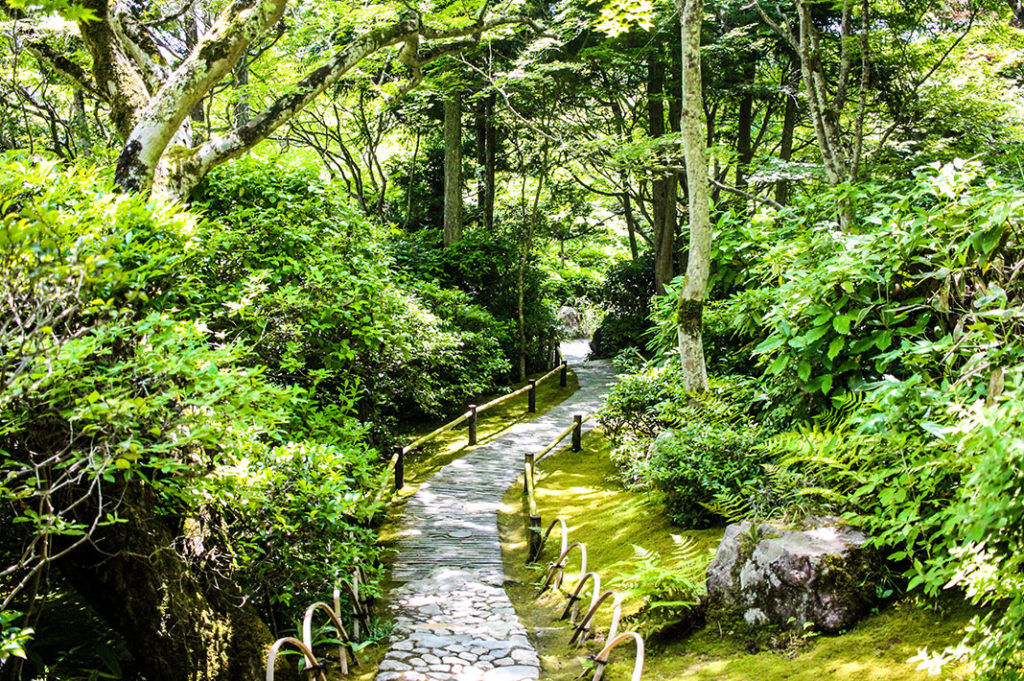 As I meander along the path, I feel myself relaxing in the tranquility of nature.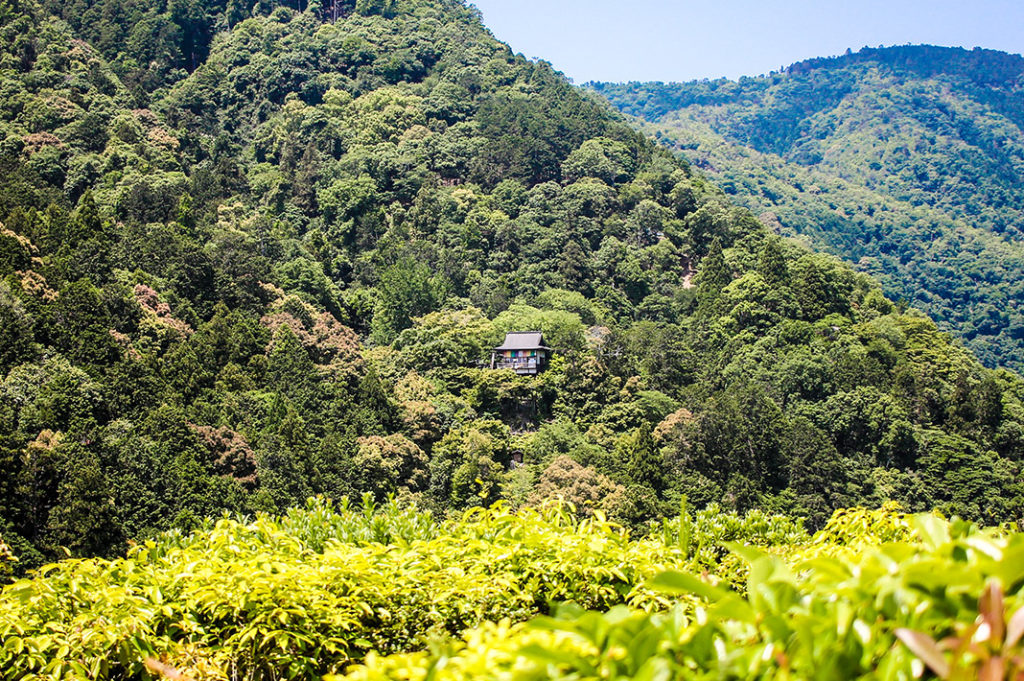 After taking in the stunning mountain views, I continue on my way. Before long, the loop brings you back towards the tea house. As you approach, the happy chatter of the patrons carries up.
Tranquil Tea House Experience
Included in your entry fee is a ticket for the tea house. You can choose to have tea before or after exploring the garden, as the circuit brings you right back to the same spot.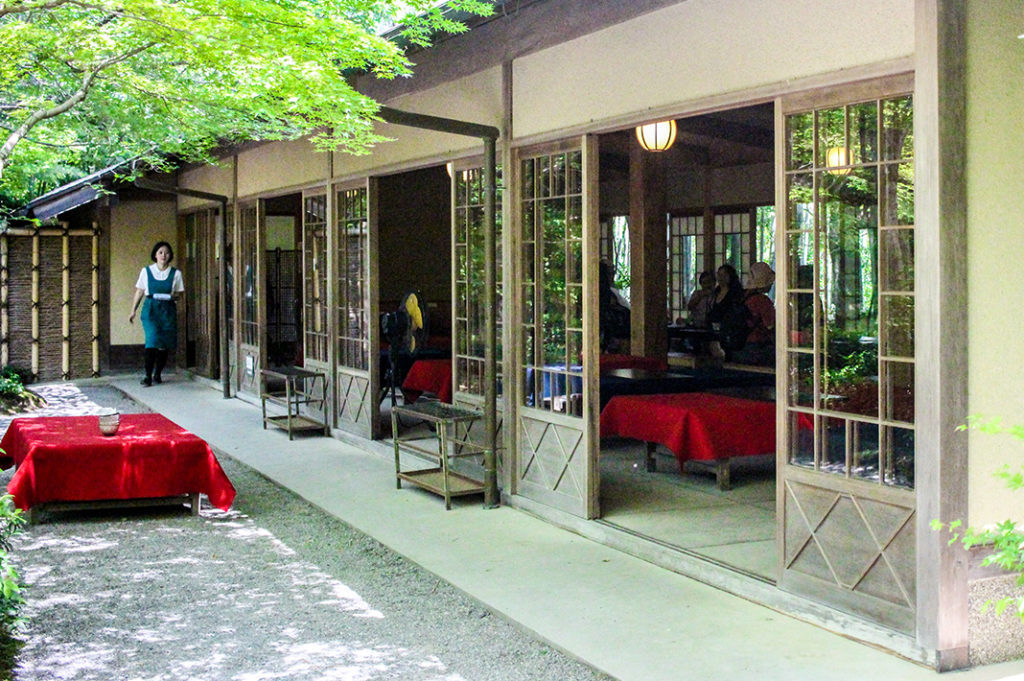 At the teahouse, you can choose to sit inside or out. As it was a nice day, I opted for sitting out amongst the trees.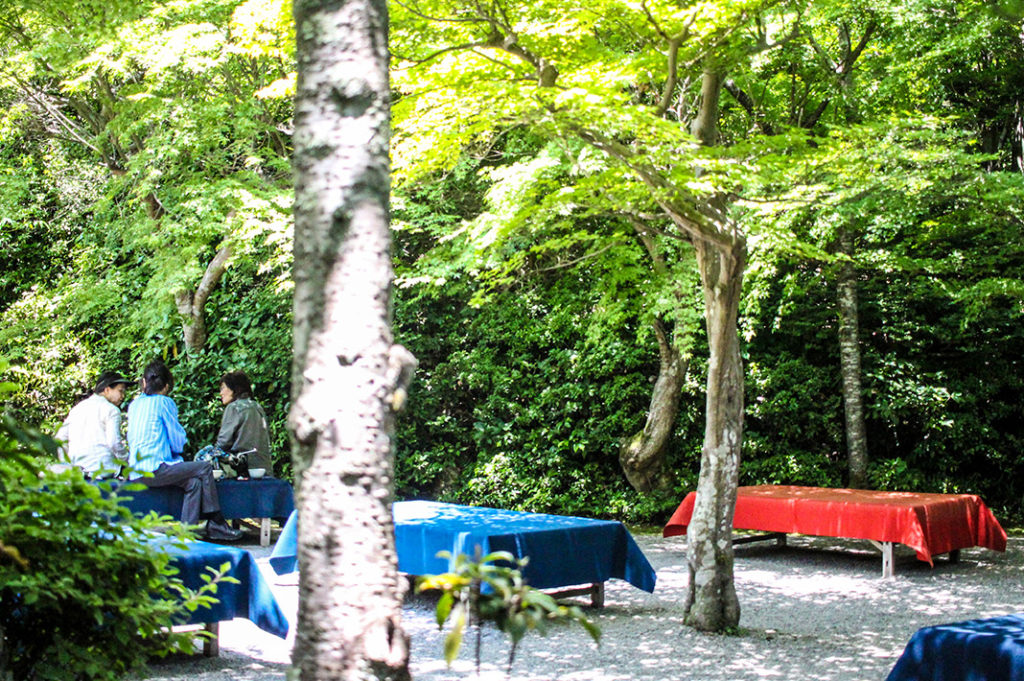 After handing over my ticket, I was brought a big bowl of freshly whisked, foamy matcha as well as a Japanese sweet.
The rectangular sweet had a thin wafer casing and was filled with what I'm assuming was green tea flavoured shiroan (white bean paste). The tea was that lovely matchaesque blend of sweetness and bitterness which gave me the caffeine kick I needed to carry on with my day.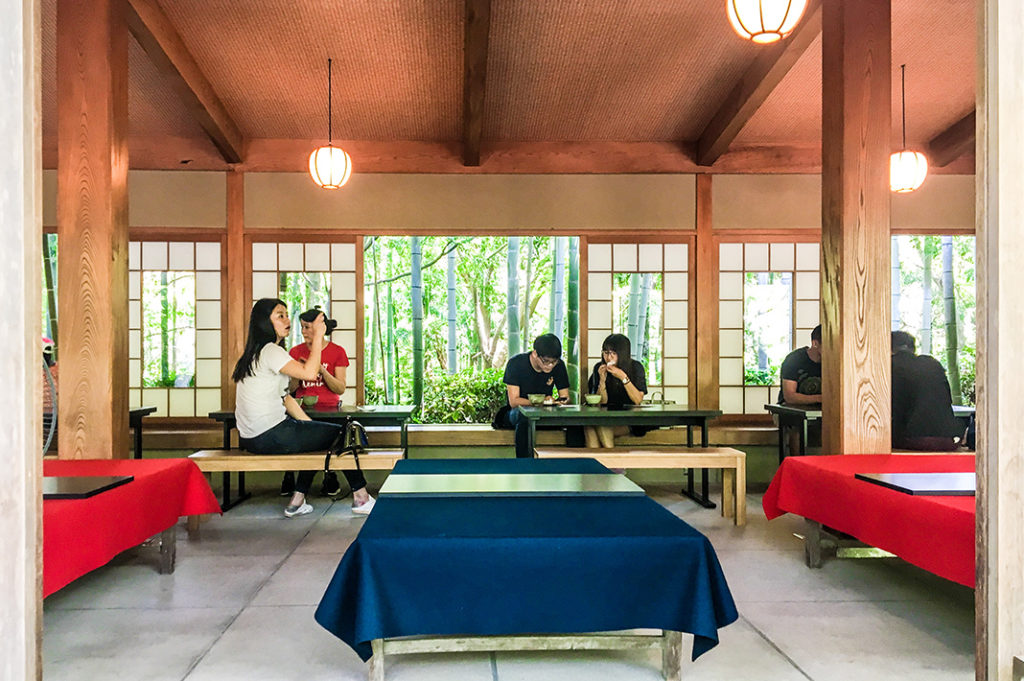 From Okochi Sanso it's an 8 minute walk to the nearby Tenryuji temple. Otherwise, the bamboo grove is right by the entrance. Having already toured the bamboo, I made my way toward a Michelin lunch within the Tenryuji Temple grounds.
Accessing Okochi Sanso
Okochi Sanso is a 15 minute walk from Arashiyama Station (on the Keifuku dentetsu, Arashiyama line). Or a 25 minute walk from Arashiyama Station (the Henkyu railway).
Name: Okochi Sanso
Address: 8 Sagaogurayama Tabuchiyamacho, Ukyo Ward, Kyoto, 616-8394
Open: 9:00a.m.—5:00p.m., 7 days per week
Entrance: ¥1,000 for adults, college and high school students or ¥500 for elementary and junior high students
Post by Japan Journeys.