Welcome to the final instalment of our Enoshima Island guide. Now that you've heard the legend and toured the shrines, it's time to dig into the rest of the island's activities. Our previous guide brought you to the far side of the island. So we'll begin there and make our way back to the mainland. From spelunking through a goddess' home, to the top of a breezy observation lighthouse, to scenic gardens, hot springs, fresh caught fish, and a café that worships French toast, we'll be your guide. The Island awaits!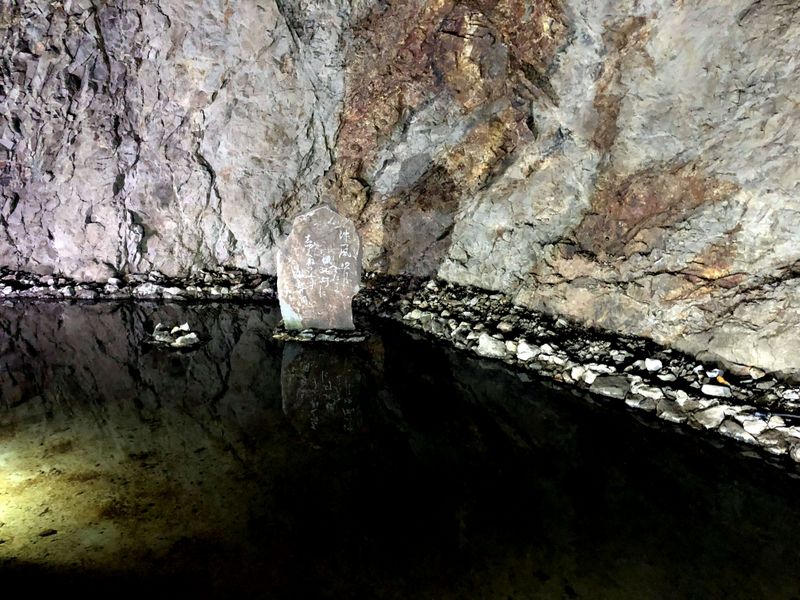 Iwaya Caves
If you follow the path downward from the inner shrine, you'll reach the Iwaya caves. For centuries, they have been a holy site dedicated to the goddess Benzaiten. The weight of its history is palatable; as you enter it feels as if you've stumbled into a secret, ancient place of worship, and its easy to imagine the goddess' original worshipers drifting through its subterranean halls.
To guide your way, an attendant will pass you a candle adorned with an image of Benzaiten. Follow its flickering light to the first fork. If you're feeling brave, the left passage is dubbed the "hole to hell". It stretches all the way to Mt. Fuji, meeting with the Narusawa ice caves. Gates bar visitors from following this passage to its end, but you will be able to see some of the early ice chunks and feel its chill. Meanwhile, right leads to the original Enoshima shrine, where Benzaiten settled thousands of years ago. Aside from the evocative tributes to Benzaiten and Goryuzu, its simply worth a visit wander through these ancient tunnels.
Chigogafuchi Plateau
Outside of the caves, the island's steep cliffs level out into wide stone plates in an area called Chigogafuchi. A popular spot for fishers and sunbathers, it's a great place for gazing out into the sea or searching for tidepools. Interestingly, Chigogafuchi is actually a new addition to the island. It rose from the sea after the Great Kanto Earthquake in 1923. However, it does have a bit of a dark past. Chigogafuchi is commonly associated with a tragic double suicide that occurred nearby in the Edo era.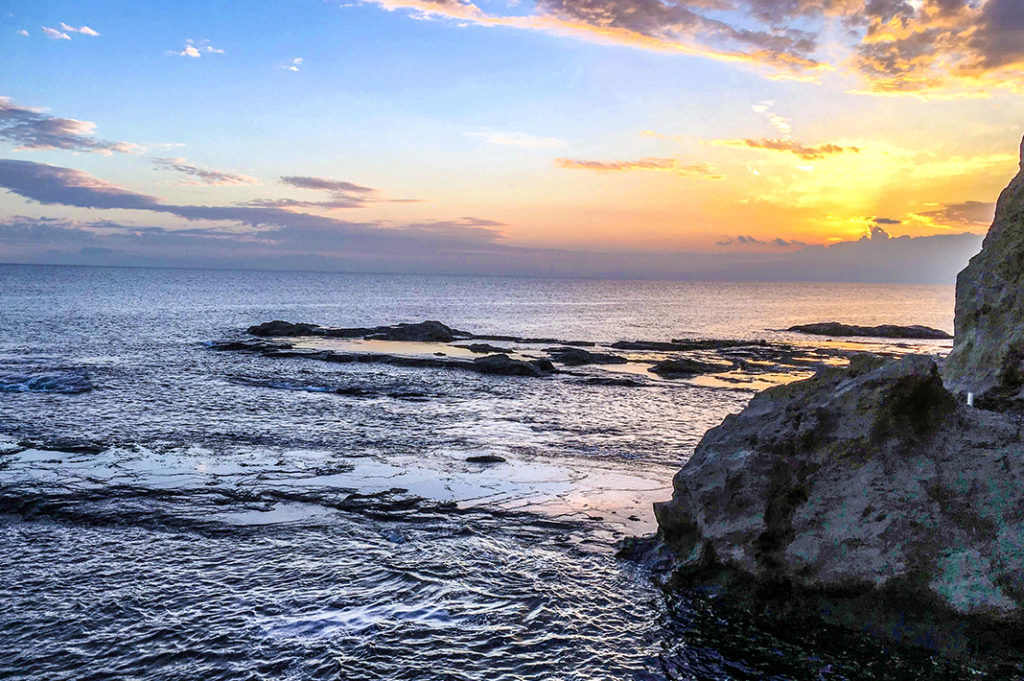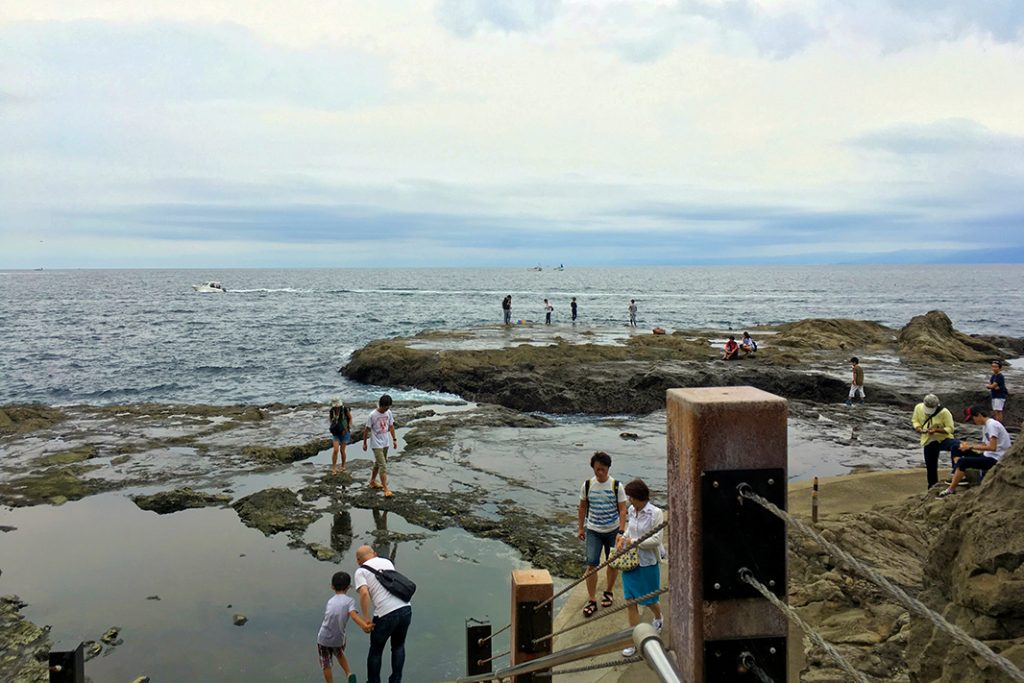 Enoshima Daishi
Now that you've ventured through the island's shrines, let's stop in at the island's only Buddhist temple, Enoshima Daishi. At the end of the 1800s, a government order forcibly separated Shintoism and Buddhism, which led to the island's Buddhist temples being destroyed and their land being sold off. Moreover, it wasn't until 1993 when a Buddhist temple finally returned to the island. Enoshima Daishi has a stunning strained glass window in addition to some beautiful statues.
Samuel Cocking Garden
Let's step back into the sun at the Samuel Cocking Gardens, which feature south pacific plants and flowers. Attracting over half a million visitors a year, its history also connects to the Shinto-Buddhist separation order. When the temple lands went up for sale, Samuel Cocking, a British merchant, purchased much of them in his Japanese wife's name, and he established the botanical gardens in addition to a power plant. The Sea Candle, a 60-meter-tall lighthouse and observation tower stands in the middle of the gardens. Visit it to catch sweeping views of the surrounding area. While you're here, seek out Lon Café. Nestled deep inside of the gardens, its french toast is well worth the climb.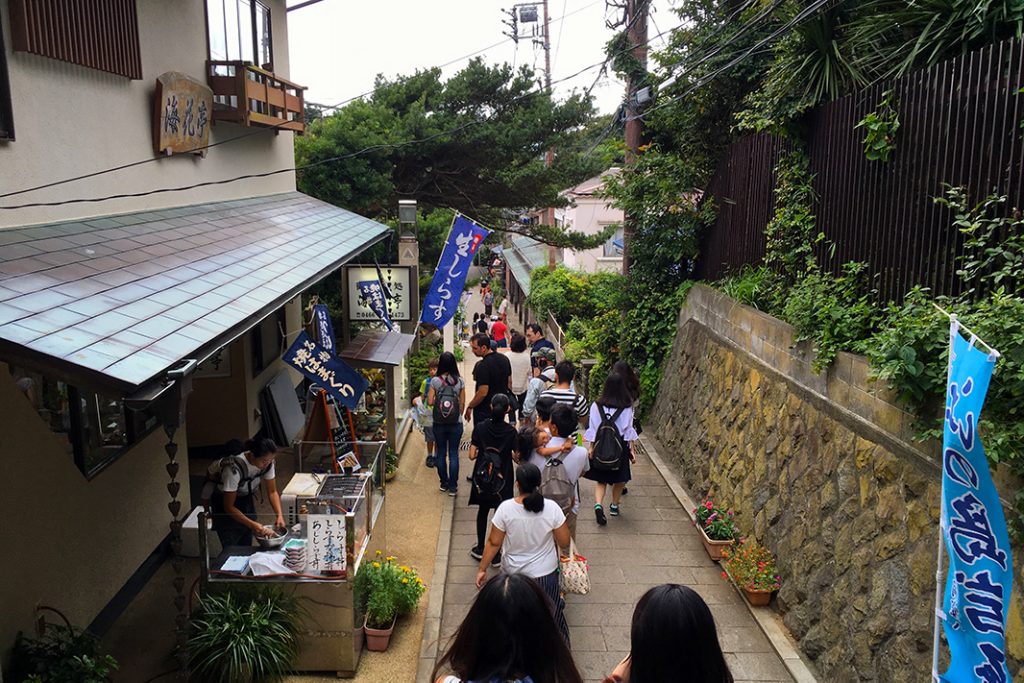 Shirasudon
The island's speciality dish is Shirasudon, tiny white fish topping a bowl of rice. Caught fresh locally, this salty treat is available in most of the island's restaurants. If it's not your thing, the local restaurants stock a variety of fresh-caught seafood, fish, and standard Japanese fare.
Relax at Enoshima's Hot Springs
Finally, if you'd like to kick back and rest after your trek, there's a popular hot springs resort and spa and the base of the island. At Enoshima Island Spa, you can ease into onsen (hot spring) waters. The spa offers naked, gender-separated baths and bathing-suit-required gender-mixed pools. Additionally, you can even bathe in an artificial cave.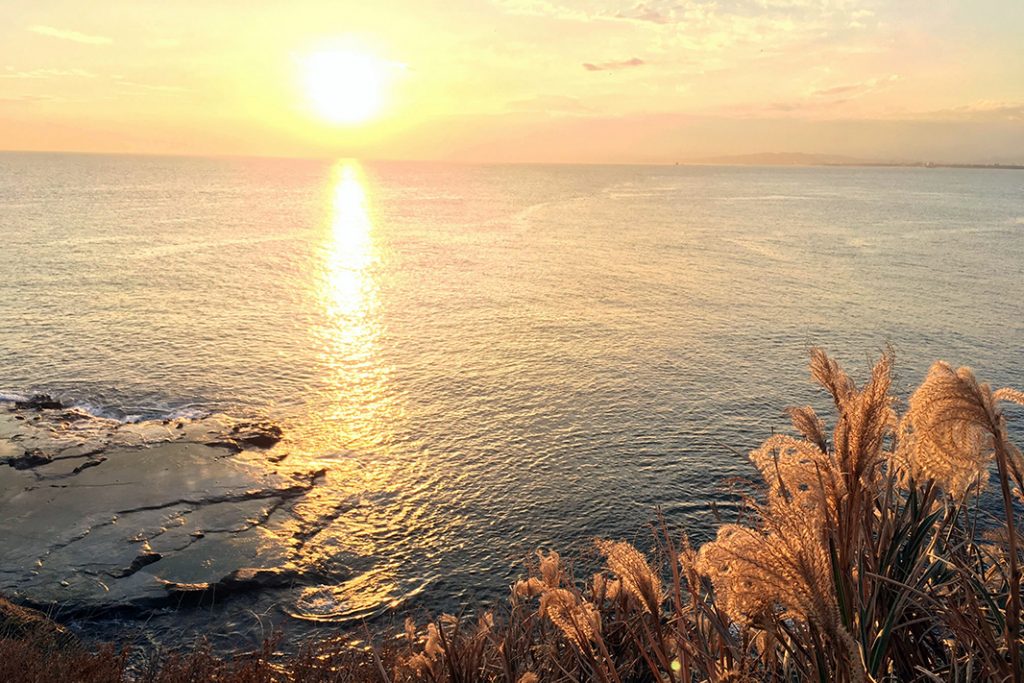 Name: Enoshima Island
Address: Enoshima, Fujisawa, Kanagawa 251-0036
URL: http://www.discover-fujisawa.jp
Post by Japan Journeys.