While most people associate spring with flowers, there are plenty of lovely blossoms blooming throughout autumn in Japan as well. My favorite of these are the mysterious, melancholy higanbana, also called red spider lilies. This flower, of the amaryllis family, is the first fall flower to bloom, heralding in the season around the autumnal equinox. These cute little guys pop up all over the country in late September/early October, but in Tokyo you'll likely only see them in random clumps. To see fields of them in all their scarlet splendor, you have to get out of the city. One of the best places to view higanbana is in Kinchakuda Manjushage Park in Saitama.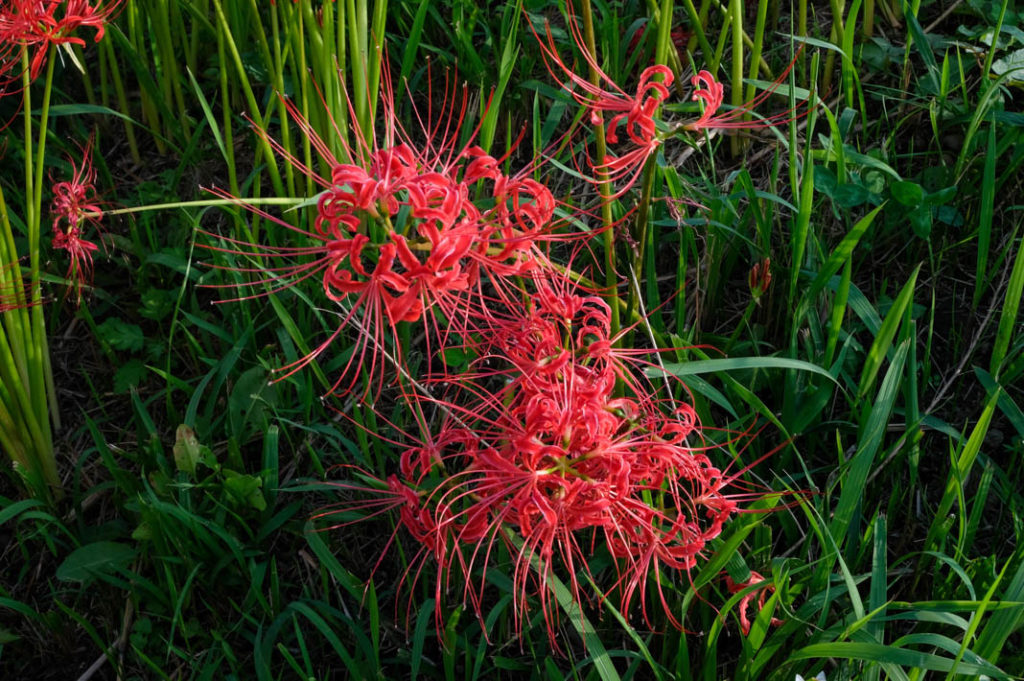 Magical Fields of Red Spider Lilies
There are actually a few different places to see higanbana in Saitama, but the largest is Kinchakuda Manjushage Park, boasting over 500 million flowers. The park is arranged in a U-shape, with a meandering path through the riverside flower fields. Thankfully, the park is quite shady, making an outing here comfortable despite the still high temperatures. We recommend seeing the flowers in the morning, after they've opened, and on a weekday if you can manage it. These magical fields are no secret, and can attract quite the crowd on the weekends!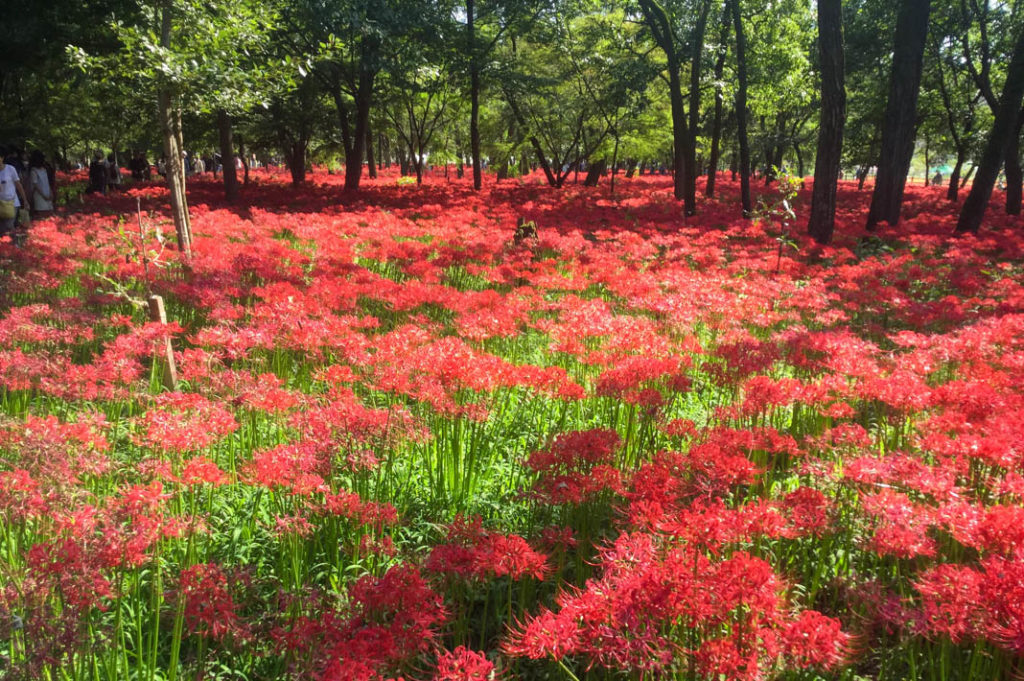 There are a number of myths and stories associated with higanbana. Their bulbs are poisonous, and so they are often planted around rice paddies, rivers, and houses to keep pests away. In addition, some Buddhists celebrate the arrival of fall with a ceremony at their ancestors' tombs, and planted these flowers on graves to pay tribute to the dead. Because of this, higanbana are now commonly associated with death, and are used in funerals. Legend has it that if you see someone you will never meet again, these beautiful red flowers will bloom along the path.
More to see and do
At Kinchakuda Manjushage Park, there is more than just the higanbana themselves, but also a festival to accompany them. During the festival, a designated field in the park hosts rows of tents of festival food, drinks, and souvenirs. There are other stops along the path to buy drinks as well. Of course, you could always bring your own food and picnic along the river, as you will see plenty of families doing. If it's a nice day, take off your shoes and go wading or try your hand at skipping stones with the kids! If you time your visit right, you may also be able to visit the local Chestnut Festival (held around September 23rd).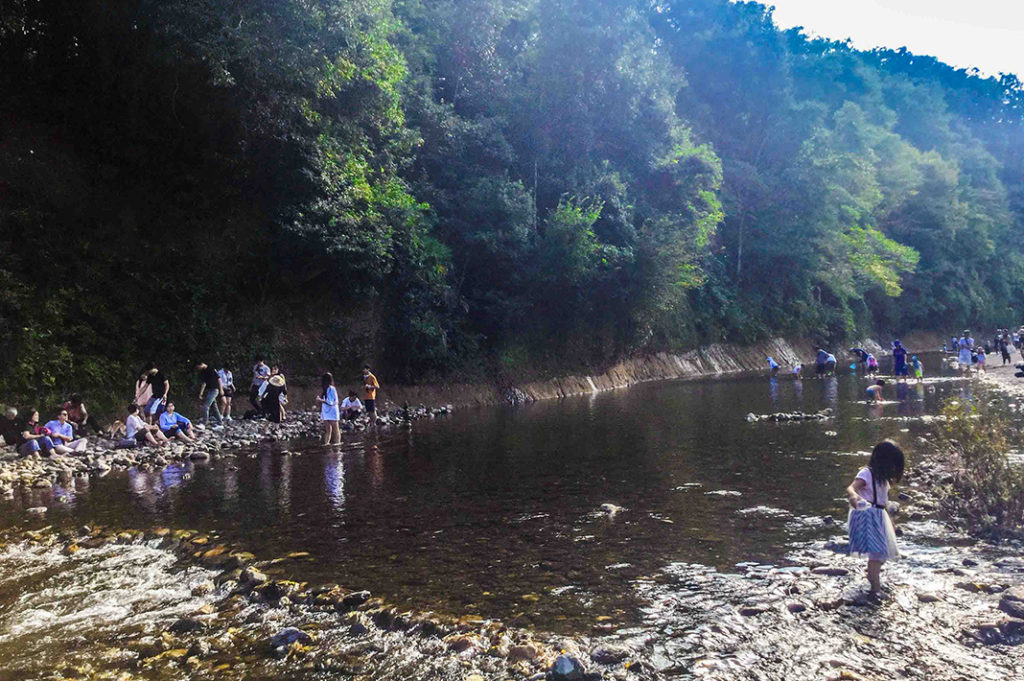 Logistics
As this is a seasonal event, the dates and times will vary slightly every year, depending on when the higanbana are set to bloom. The festival usually runs for two to three weeks, beginning around September 20th. Check local news and websites for current information on these fall flowers. Admission to the festival is around ¥300.
Getting to Kinchakuda from Tokyo is a breeze. From Ikebukuro Station, take the Seibu Ikebukuro line, changing trains at Hanno to the Seibu-Chichibu line. Get off at Koma Station. From Koma, it's a 15-minute walk to Kinchakuda Park. Don't worry about getting lost; simply follow the other flower enthusiasts!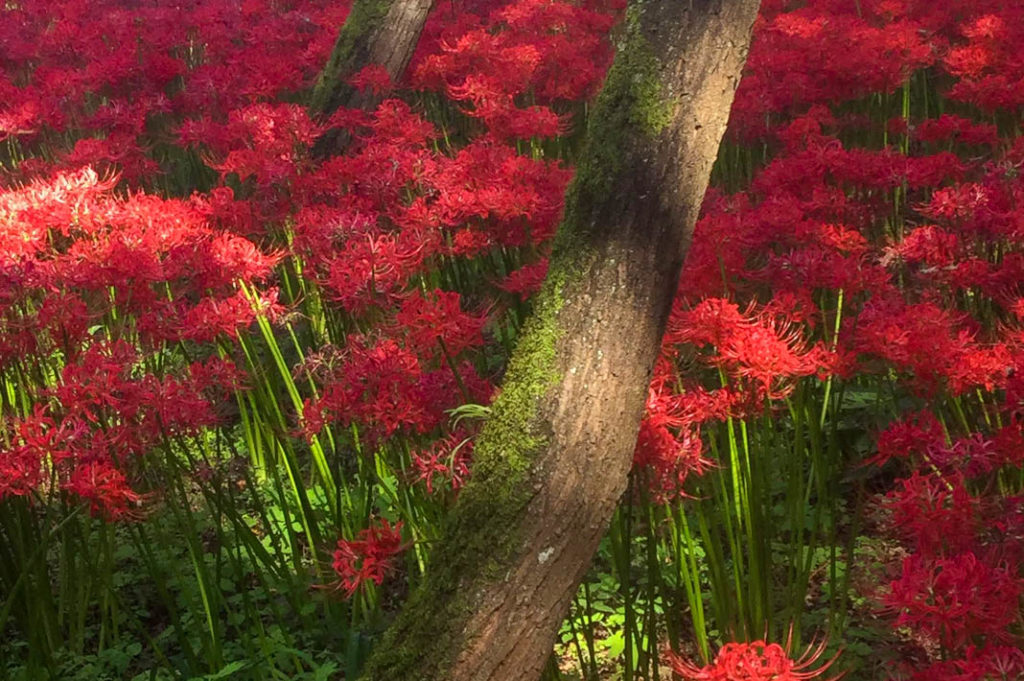 Name: Kinchakuda Manjushage Park
Address: 125-2 Komahongo, Hidaka, Saitama
Open: 9:00-16:30
URL: http://www.kinchakuda.com/index.htm
Post by Japan Journeys.