Takayama Inari Shrine, in the northern Prefecture of Aomori, is famous for its Senbon Torii gates, framed with cherry blossoms in spring.
Since ancient times the shrine has been a popular place for local people who pray for a good harvest, safety at sea, and prosperity in business.
The temple was featured on a poster by the Japan Railway Group when the Hokkaido Shinkansen bullet train started service in 2016, attracting worshippers from all over Japan. The beautiful Japanese-style scenery is very popular overseas, and, before the pandemic, foreign tourists and people from nearby American military facilities often visited the area.
The area around the senbon torii gates is also a famous cherry blossom viewing spot, with many double-layered cherry blossom trees.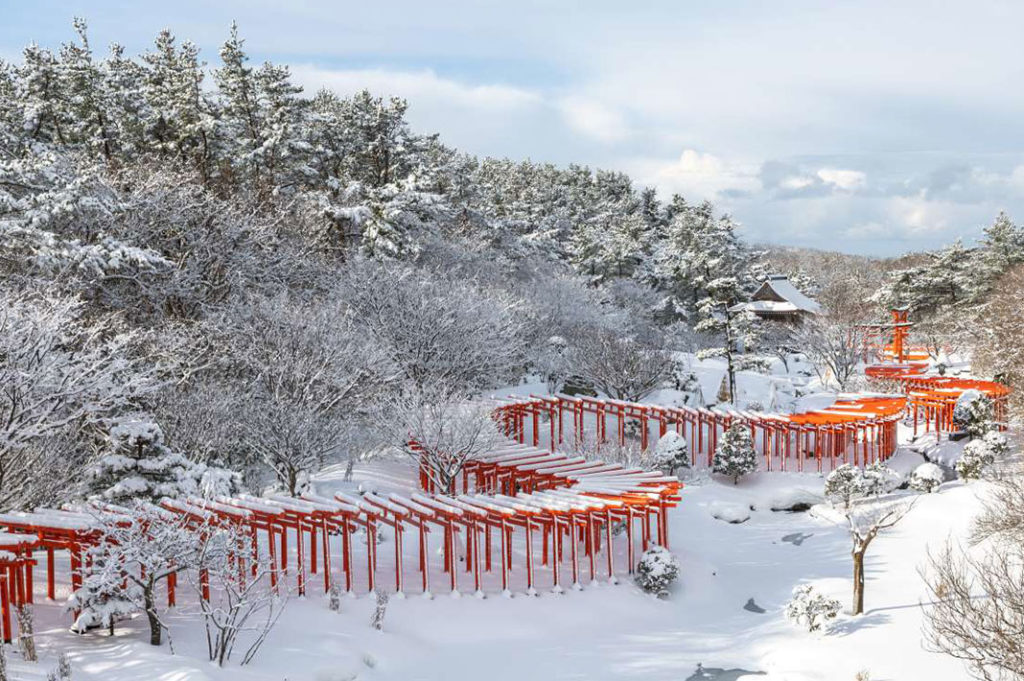 (You can read the rest of this article at this link. This article was first published on Feb 25, 2022, on JAPAN Forward, who aim to reveal the true face of Japan to the English speaking world in areas ranging from politics to sports and pop culture.)
Name: Takayama Inari Shrine (map link)
Location: Aomori Prefecture
Read more about Hokkaido Prefecture here. Click here to view our other articles.