It won't surprise anybody to learn that Kyoto is becoming the centre of tourist activity in Japan. Kyoto is a small, safe and affordable city, with more culture per square mile than anyone can handle in a one-week visit. However, the well-received boost to the local economy is counterbalanced by hotspot overcrowding that has recently spiralled out of control. Still, there are a plethora of under-visited sites that are not only in dire need of tourist cash, but who offer a snapshot of pre-tourism Japan and are havens of peace and solitude. The time has come to escape the crowds and head to Arashiyama's Daihikaku Senkoji temple!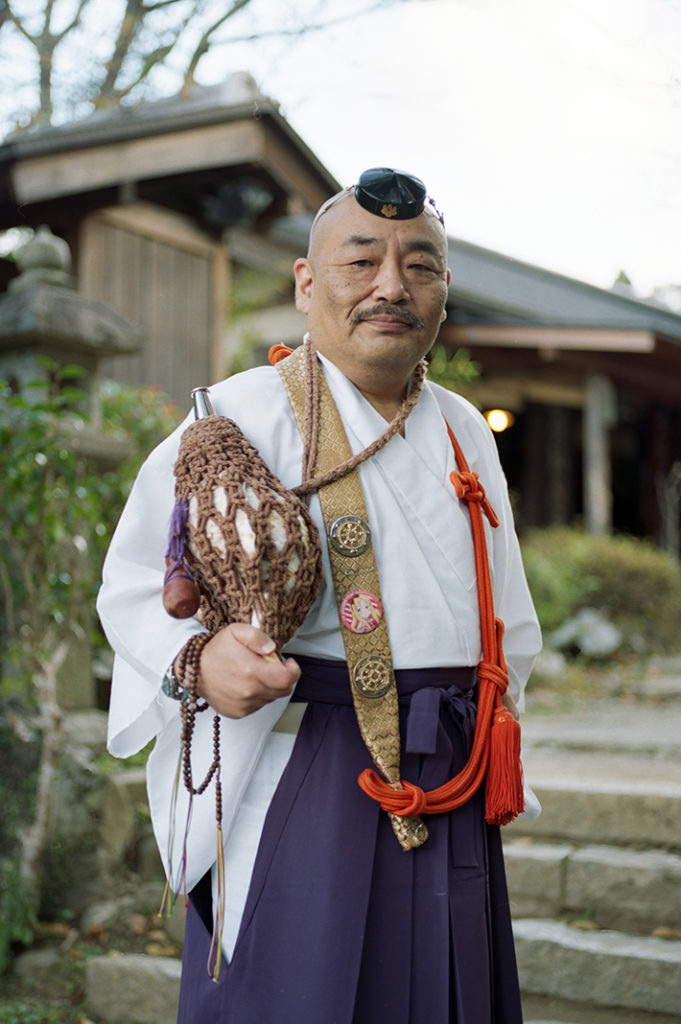 Rising above the crowds.
Many would argue that Kyoto's courting of exponential tourism has changed the city. In fact, as recently as 2010, a visitor could turn up to the famous Fushimi Inari Shrine on a Wednesday afternoon and have the entire site to themselves. The rise in inbound tourism has been exponential and hard to manage, with many full-time residents of the city lamenting the loss of their peaceful, unhurried environment.
Unsurprisingly, temples like Kiyomizu-dera see a large slice of Kyoto city's Japanese and foreign visitors every year (53 million in 2019). However, metropolitan Kyoto boasts a staggering total of 1600 Buddhist temples of varying size and accessibility. Often, smaller temples may be slightly outside the footfall range of the average tourist; Daihikaku Senkoji is one such Buddhist temple. It sits atop one of Arashiyama's many hills, hidden among the trees. However, visitors to the Okochi Sanso Villa may be able to see a five-coloured pennant peeking out from between forested outcrops if they know what to look for.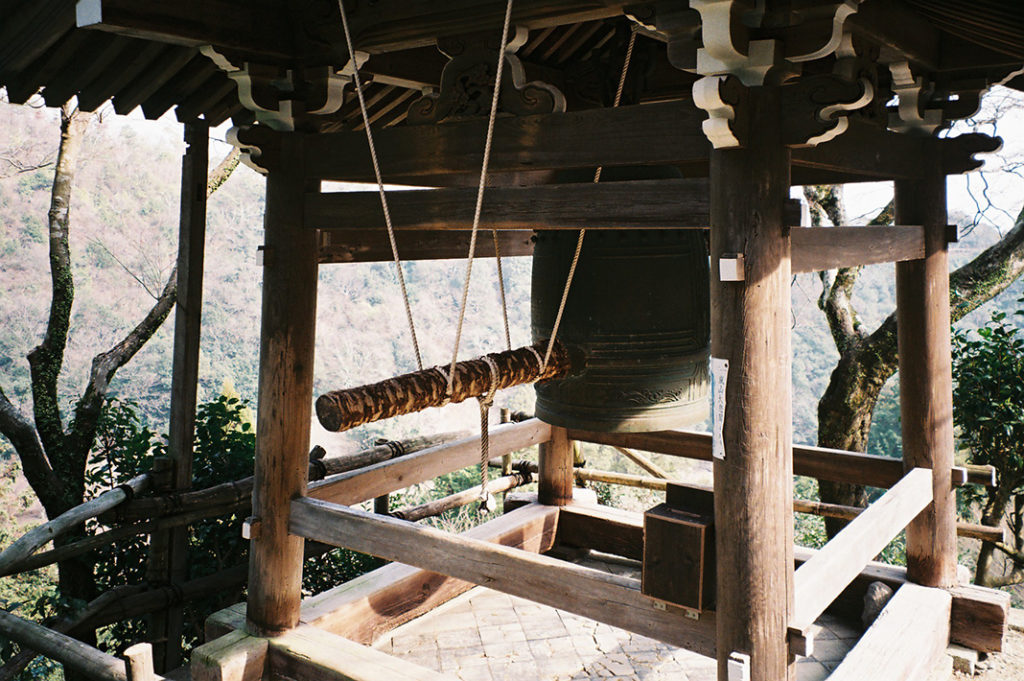 Up the beaten path.
Most visitors to Arashiyama will take the commonly trodden path from either the JR or Hankyu train station, passing through the famous bamboo grove and returning to see Tenryuu-ji Temple. However, Arashiyama is a deceptively large district that offers more than just a few central highlights. Visitors could stop off at the Café Hassui Teahouse or spend some time on the other side of the animal cage around at Arashiyama Monkey Park. If not visiting temples and shrines, there are ample and extensive shopping opportunities, too. Best of all, thrilling rides in traditional Japanese rapid-barges launch from nearby JR Kameoka train station and terminate at the end of the Oi River. Alternatively, for those who prefer a more peaceful alternative to white-knuckle boat rides, Daihikaku Senkoji temple requires only a 20-minute walk from the Togetsukyo Bridge, with around half of this being a mountainside pathway.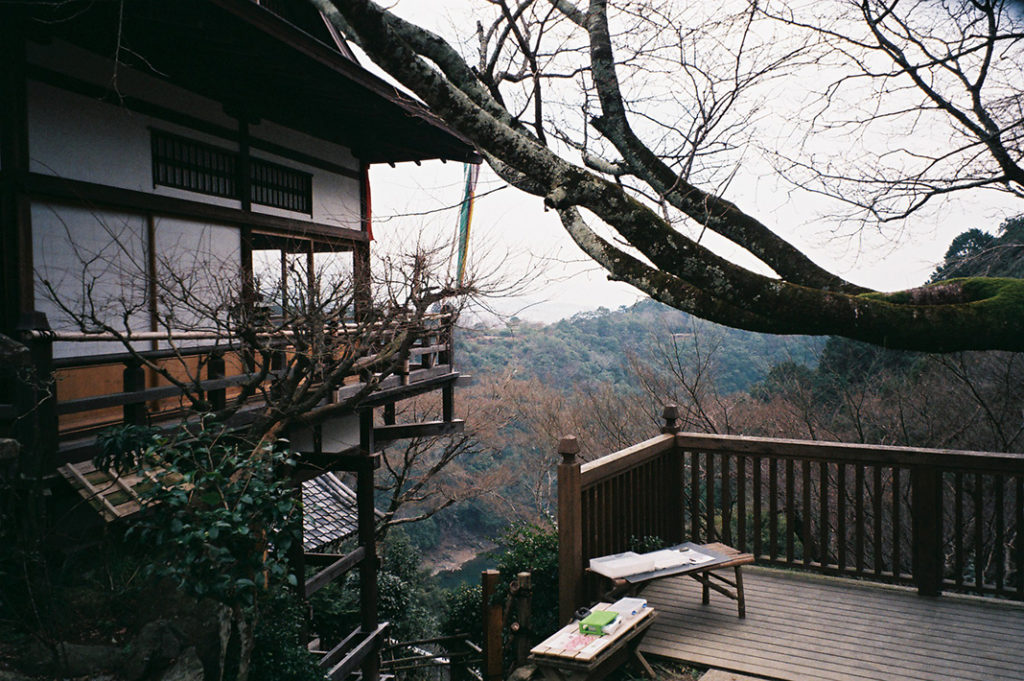 Arashiyama, a man and his mountain.
What makes Daihikaku Senkoji entirely unique is the almost 'one-man' nature of its operation. Uncommonly for Kyoto, there is no stylish modern signage or design-centric brochure. Instead, charmingly hand-painted signs line the riverside approach to the temple, written in both Japanese and English. They enthusiastically advertise the 'best views in Arashiyama' and mix useful directions with short, reflective haiku. Above all, these signs are a reflection of their writer: the 'Osho' (temple head) of Daihikaku Senkoji is a man of limitless energy and enthusiasm. He has lived atop the mountain for a number of years; firstly, in an effort to ensure the temple grounds were not torn down after extensive damage in a 1959 typhoon. Secondly, to espouse the special history of the unique mountainside temple.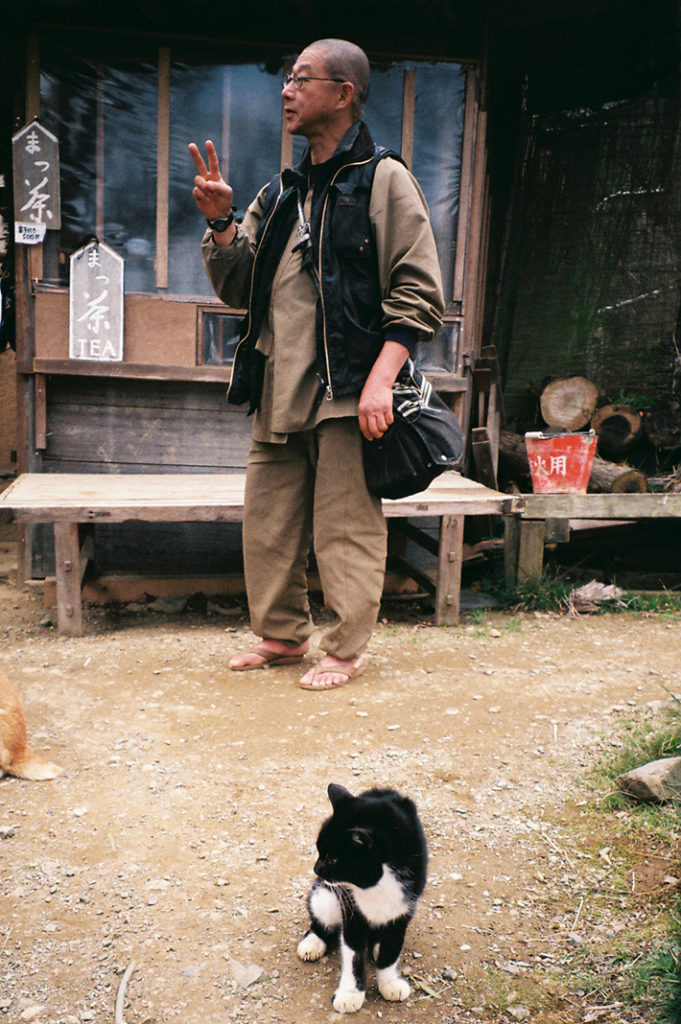 Daihikaku Senkoji: a room with a view.
After a short upwards walk, the bell-room and temple balcony rise into view. Unlike other temples, the bell of Daihikaku Senkoji is free to ring (although it's best to ask temple staff first). Entry to the temple itself is ¥400 – best paid in ¥100 coins, as change for large notes is hard to find in the mountains. From here, you can walk around the mountain plateau and say hello to Sumiré, the Osho's pet dog, or head towards the small central building. Remember, always remove your shoes before entering! The temple room itself feels like more of an ancient study; something that Indiana Jones should inhabit. Above and below, collections of Buddhist scripture and artefacts cover every surface. The room itself is permeated with the smell of wood, incense and the ageing pages of books. Here, more than any place, is a chance to experience the reverence of absolute stillness.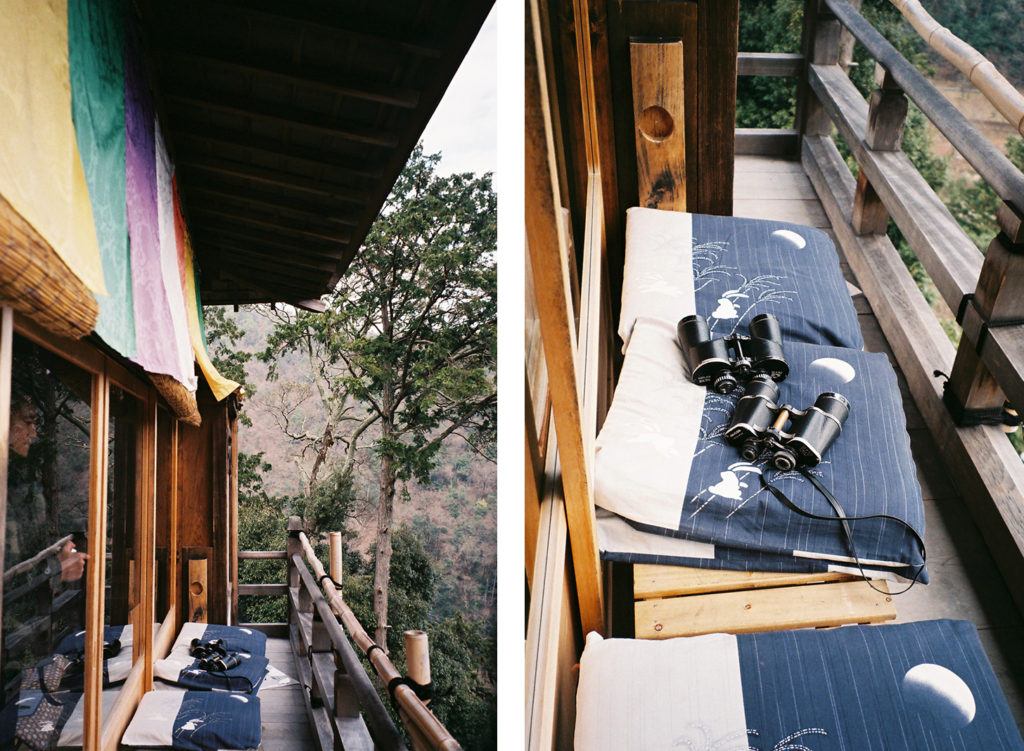 The Four Seasons of Senkoji.
The temple is (somewhat bravely) open throughout the year, during all four of Japan's beautiful (and occasionally extreme) seasons. Naturally, the most popular time to visit is in autumn (November and early December) when the maple trees surrounding the temple turn a fiery shade of lacquer red. Arashiyama in its entirety is ablaze with the burning tones of Autumn at this time of year and is unreasonably busy as a result. As such, it's even more advisable to head straight to this secluded mountain temple to escape the crowds.
During the verdant greens of summer and in the fresh breeze of spring, Daihikaku Senkoji always offers unparalleled views of the Hozu valley and Oi river, reaching far out into the Kyoto city basin towards other mountain temples such as Kiyomizu-dera and Hiei-zan. While January and February are generally lacklustre months in the Kansai region, visiting after some light snows would make for an atmospheric (although slippery) trip.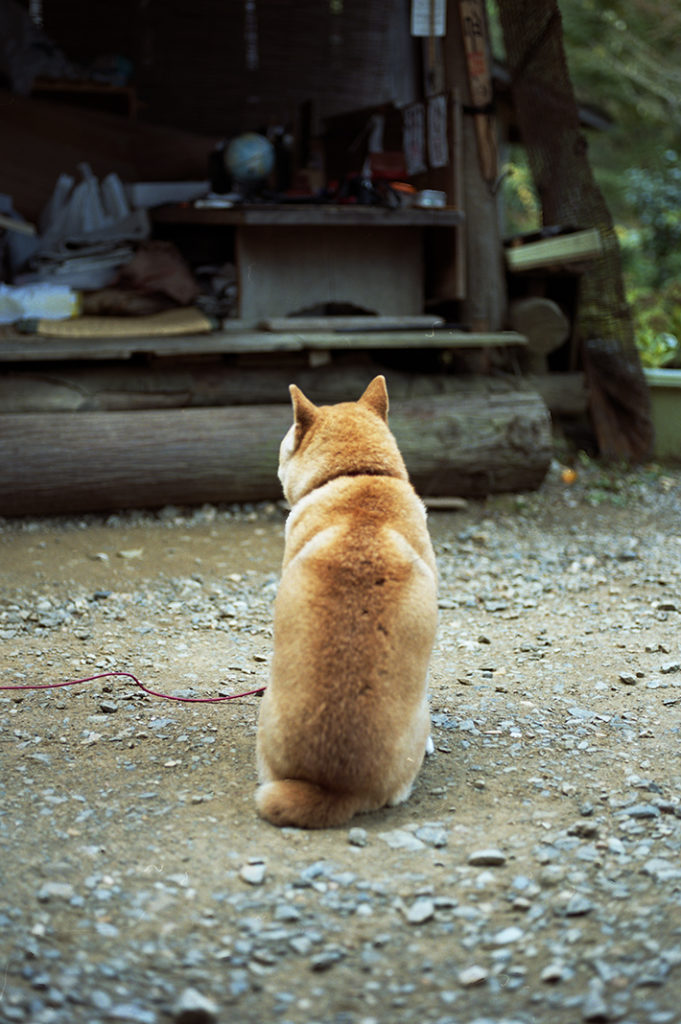 Access
The closest train station to Daihikaku Senkoji temple is the Hankyu-Arashiyama line. Overall, the Hankyu line is the most central access point when entering Arashiyama by train, and far more scenic. However, the JR line is more direct, requiring no changes between JR Kyoto station and JR Saga-Arashiyama. Notably, the Hankyu line is more convenient for visitors staying in downtown Kyoto and requires one train change to travel from Demachiyanagi to Arashiyama. A walking map displaying the route from the Hankyu station is here. The route from JR Saga-Arashiyama is here.
Unfortunately, the mountain location of the temple makes it inaccessible to anyone who has mobility issues or requires mobility assistance. However, an evenly paved pathway runs along the south bank of the river for a considerable distance. Best of all, this path offers breathtaking views of the Hozu valley and tranquil, jade-hued waters of the Oi River.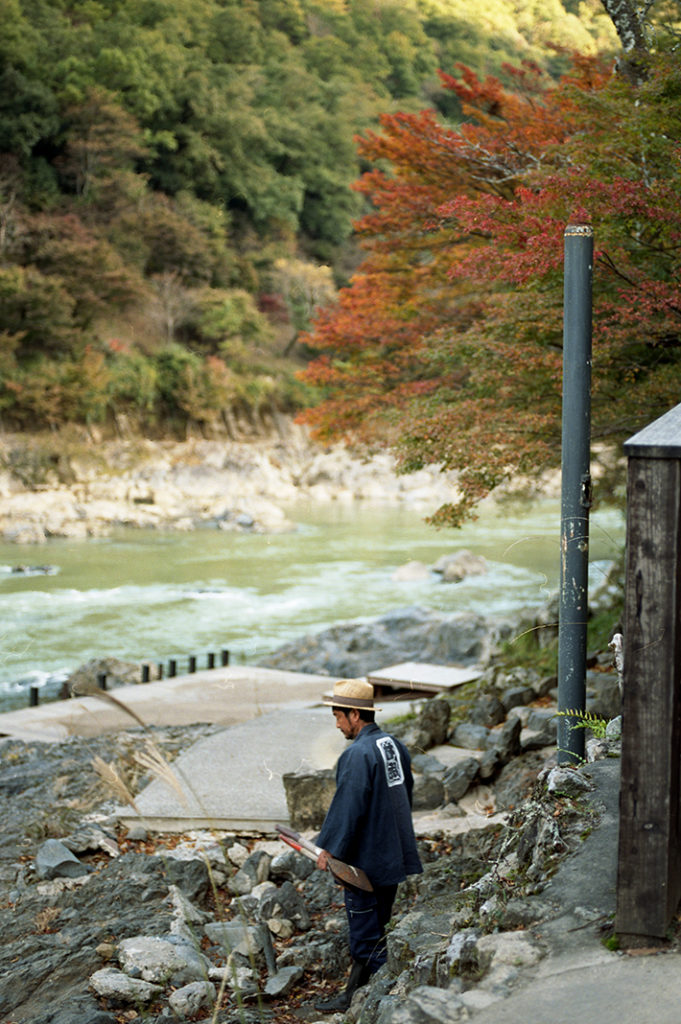 Daihikaku Senkoji's official English website is here.
For more information about visiting Arashiyama, check out these articles.
Post by Japan Journeys.