A short walk from the temples and tourist attractions of Asakusa, sits a part of Tokyo known as Kappabashi or Kitchen Town. Although the area has made it on to the radar of a few travelers in recent years, it's still over-looked by many visitors. For those that do make the journey, however, a vast array of kitchenware, expertly crafted replica food, and countless other curiosities await. If you want to celebrate culinary culture without actually sampling snacks, then a brief trip to Kitchen Town should definitely make it on to your Tokyo itinerary.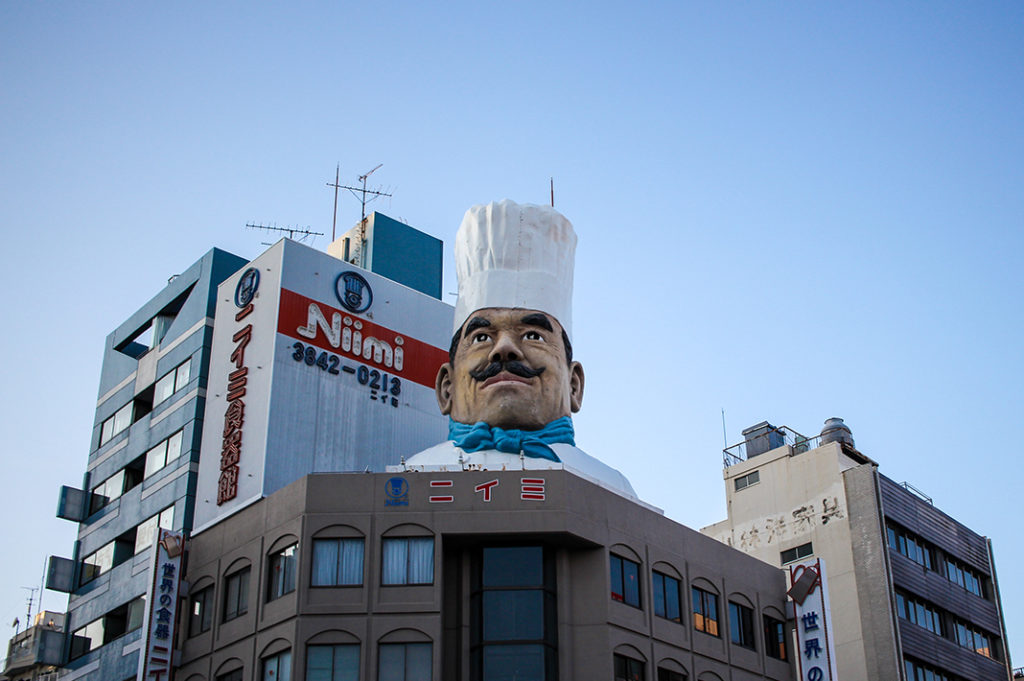 Getting to Kappabashi
The easiest way to get to Kitchen Town is to begin your journey at Asakusa station. Both the Ginza or Asakusa lines run through this station. From outside the station head west for about five minutes until you reach a broad avenue called Kappabashidogugai Street. Awnings line the street on both sides, and you should begin to see kitchenware stores right away.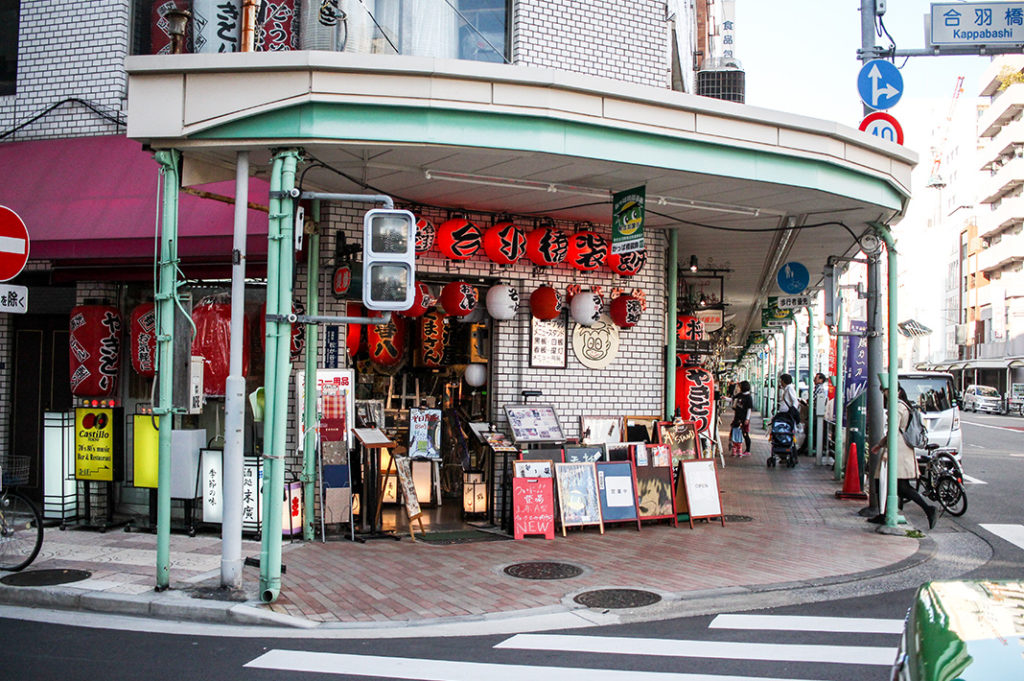 You'll know you've reached the right place when you start to notice signs with a mischievous green duck-like creature on them. These are kappa, mythological cucumber-loving creatures that lure unassuming victims to their watery abodes. They're also the mascots of the neighborhood.
Kitchenware in Kitchen Town
The main reason to visit Kappabashi is to buy kitchenware. Whether you're a professional chef or an amateur, you're bound to find suitable cooking tools here. Some stores specialize in mugs, plates, and utensils, while others sell nothing but knifes. Some of the goods on display can be quite pricey and may take up a lot of room in your luggage, so think about what kind of kitchenware you might want in advance.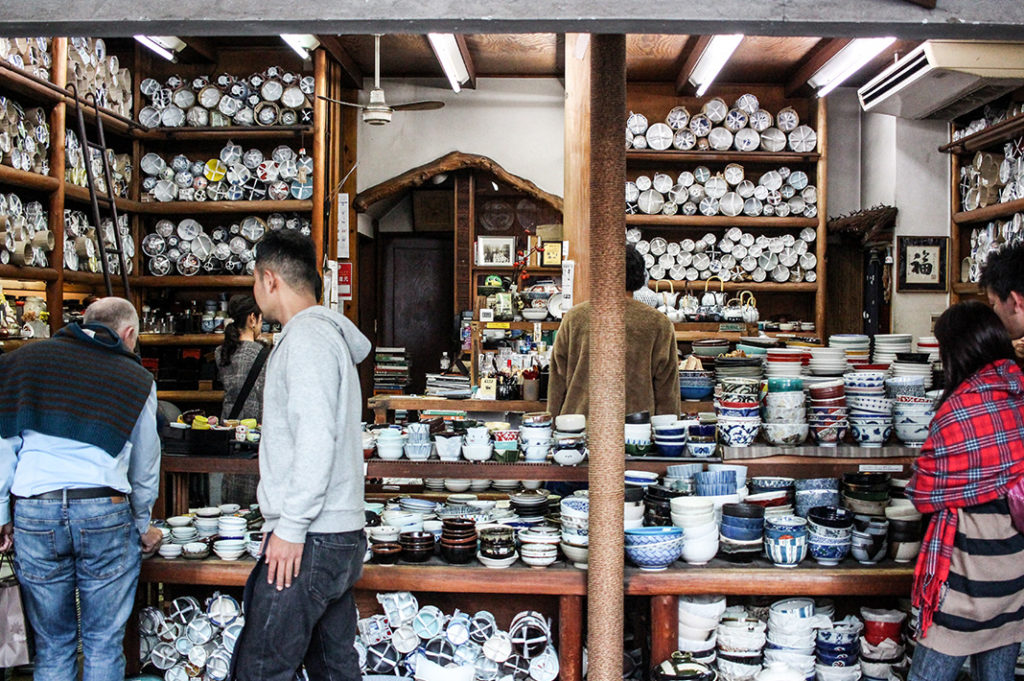 For those looking to get their hands on one of Japan's famous knives, this is the place to go. However, even if you decide against buying anything in particular, a visit is well worth your time. Many of the goods are handcrafted, and you can easily spend hours marvelling at the craftsmanship of everything on offer.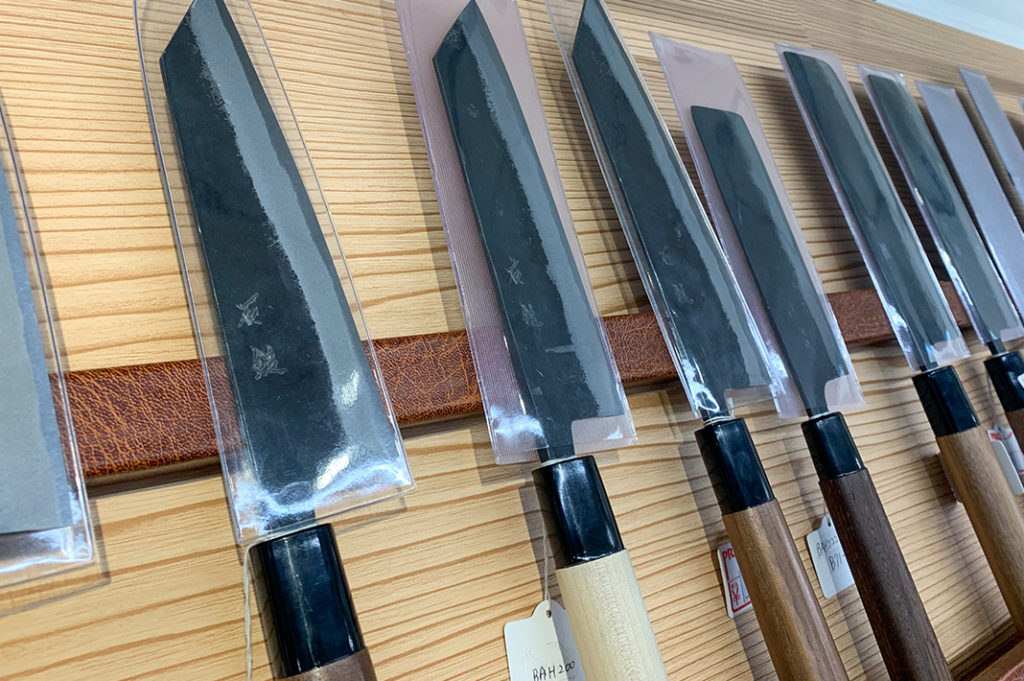 Look Don't Taste
One of the most interesting curiosities of Kappabashi is the wide selection of replica foods, sometimes called samples. These plastic recreations of everything from fruit to ramen can be quite pricy, but they are often indistinguishable from the real thing.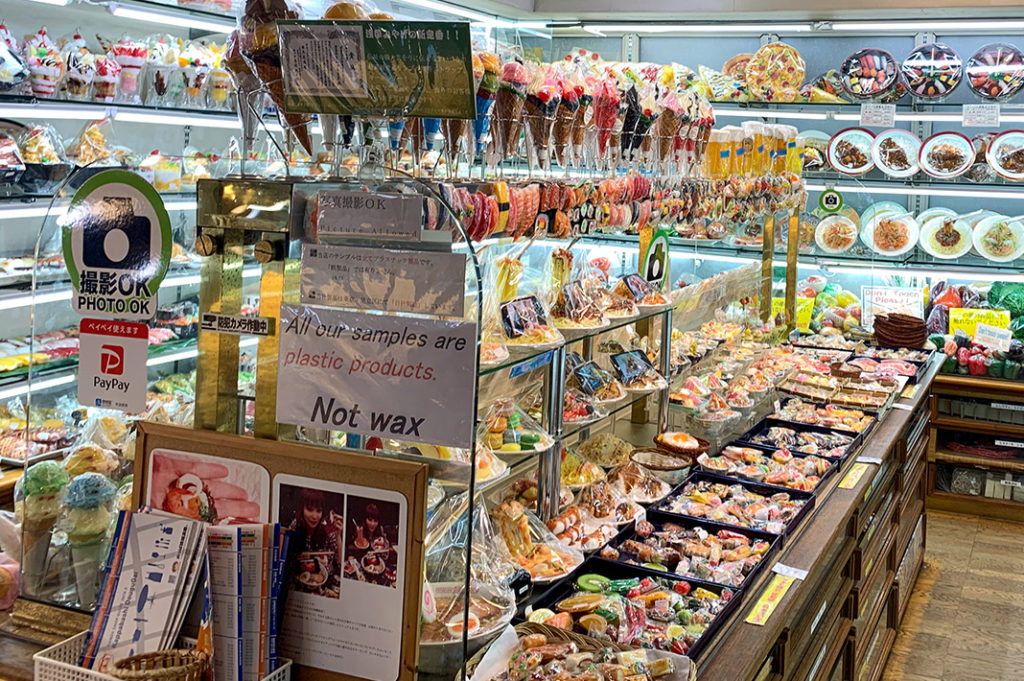 Mostly located on the southern end of Kitchen Town, the stores that sell these items have an assortment of fake food items, DIY kits and workshops. Even if you're not looking for a life-sized plate of plastic pasta, smaller facsimiles, as well as keychains and magnets are also available.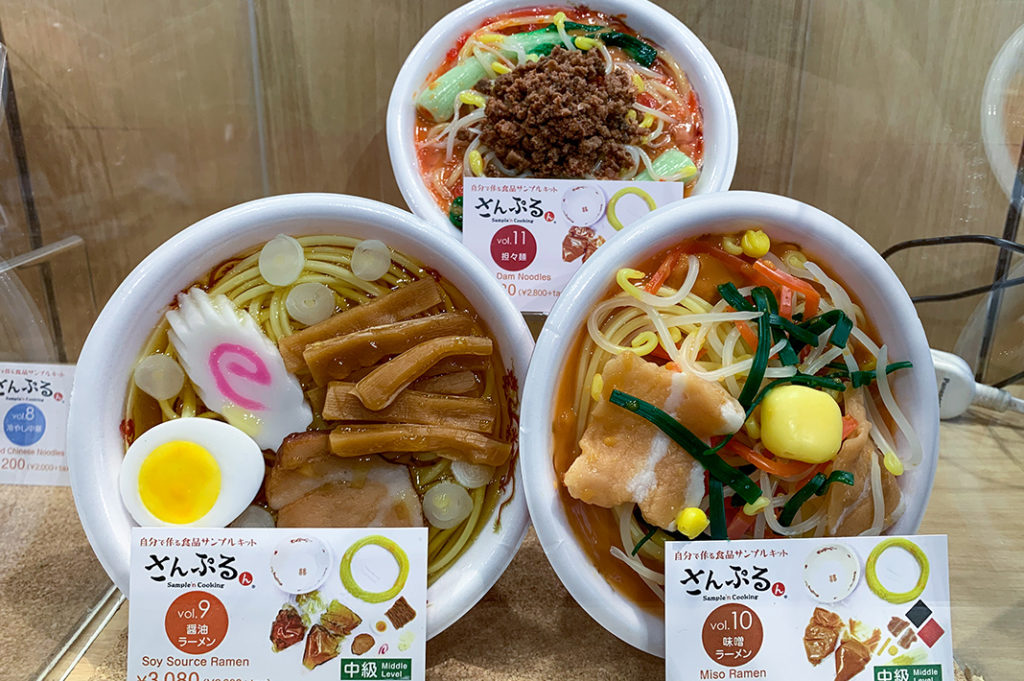 Like the replica foods on offer, Kitchen Town itself is a bit of an oddity. The highly specialized stores might not offer something of interest to every tourist, true. But if you're looking for something little unusual, Kappabashi is likely to be to your taste.
Post by Japan Journeys.