Planning to ski or snowboard in Japan? You'll want to head to Hokkaido, Japan's northern island. It's a verifiable winter wonderland. Every year, millions of tourists visit and carve up its snowy slopes. Meanwhile, those traveling up from Tokyo should consider making a pit stop in Hakodate, the island's gateway city. Cradled by the nearby Mt. Hakodate, this historic port city lives and breathes cozy vibes. On our own way north, my fiancé decided to stop in and scope out its top sights, including the Hakodate Morning Market and Kanemori Red Brick Warehouse. Read on to find out where to go and, most importantly, where to shop.
Hakodate's Rich History (and Where to See It)
Despite its small size, Hakodate is steeped in history. Remarkably, it was the first Japanese city to reopen its ports to foreign trade in 1854. This historic event broke over 200 years of Japanese isolation. In turn, the city has a charming mix of Western and Japanese sights. If you'd like to see some of these Western influences, definitely stop by the glamorous Old Public Hall and historic Russian Orthodox Church. Meanwhile, those hoping to dive straight into local Japanese sights should make a beeline to Goryokaku, a romantic fort in the shape of a 6-pointed star. Additionally, you may have seen pictures of monkeys splashing around in Japan's wintery hot springs. Drop by the Hakodate Tropical Botanical Garden to catch a glimpse of these monkeys for yourself. In fact, consider booking a hot spring visit for yourself, too.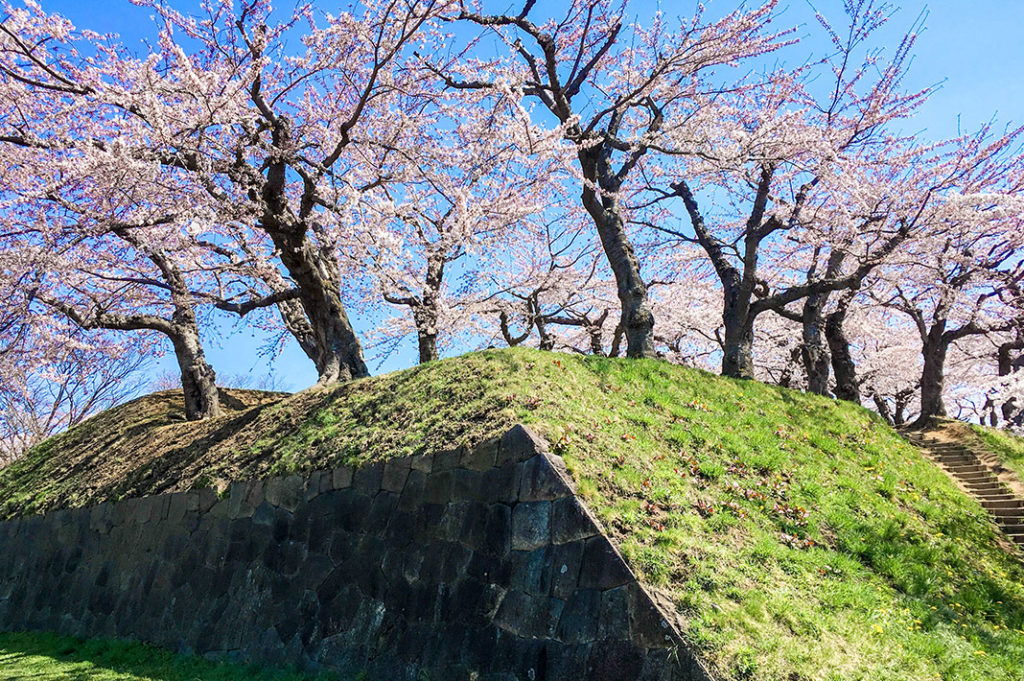 The Hakodate Morning Market (Hakodate Asaichi)
Seafood lovers rejoice! One of Hakodate's brightest gems is its Morning Market. Called Hakodate Asaichi in Japanese, the market is a bright riot of tiny stalls and restaurants bursting with fresh seafood for sale. Even if you're not keen on seafood (like me), it's simply fun to poke around, see what the daily catch is, and watch the vendors expertly at work. If you are a seafood lover (like my fiancé), it's a great opportunity to duck into the market's small stalls and restaurants and stuff yourself with fresh crab and squid.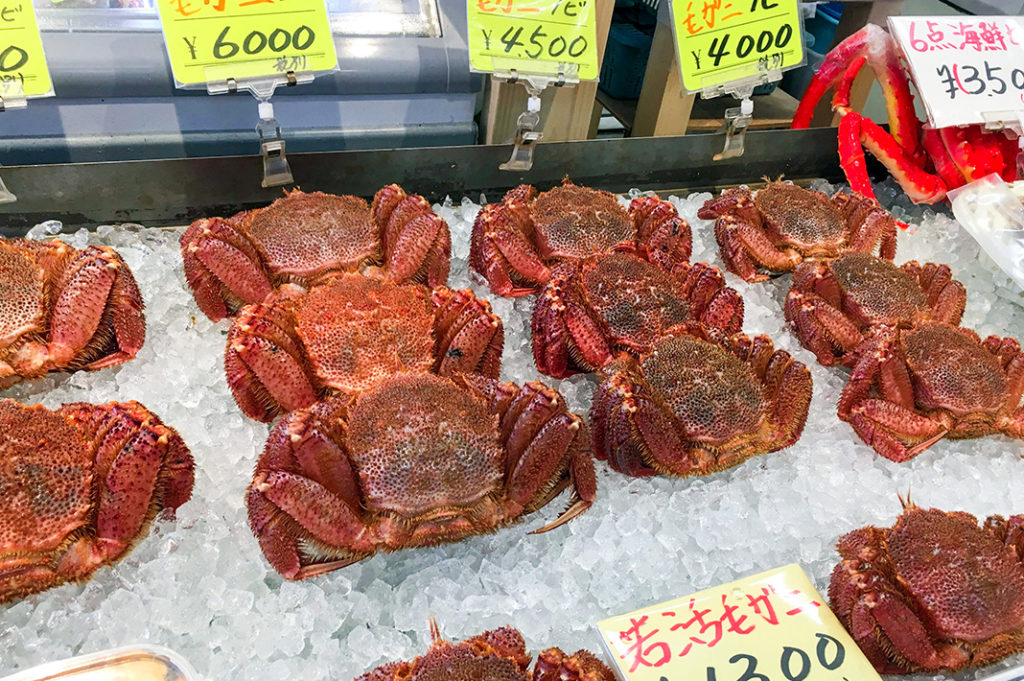 Specialty Dishes at the Hakodate Morning Market
Also, be on the lookout for Hakodate's regional dish: Shio Ramen. It comes with all of the normal trappings of ramen, except it swaps pork broth for squid stock. If you're into all things squid, we also spotted a couple of stalls that offered squid ink ice cream for sale. One thing to keep in mind, though, is that the Hakodate Marking Market is quite literally only open in the morning. Although stalls open at 5:00 a.m., they always close promptly at noon. Make sure to arrive early.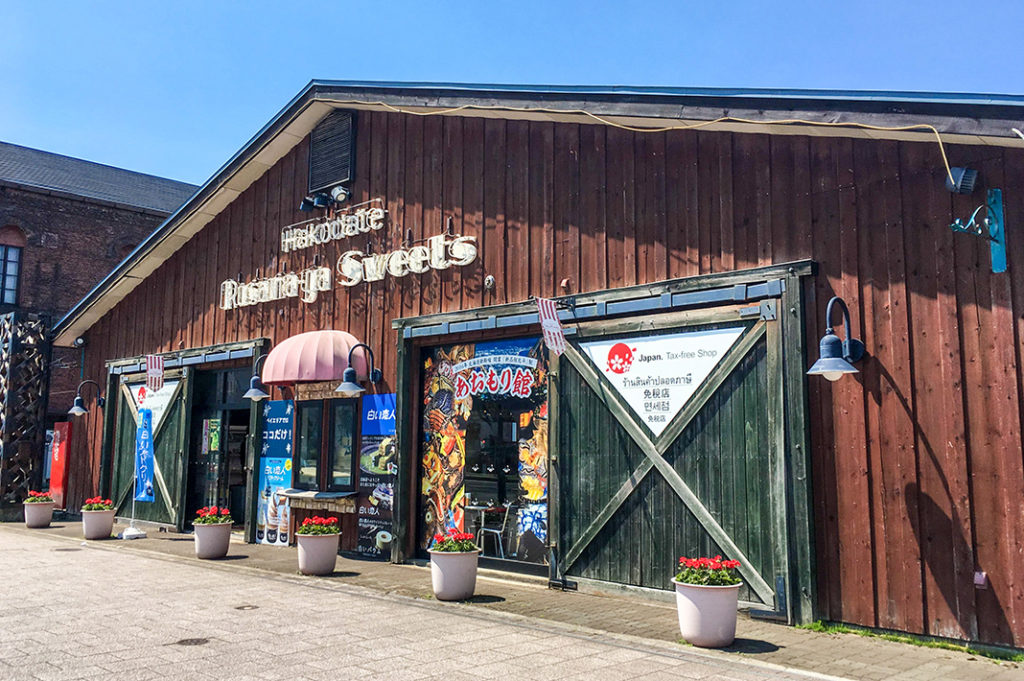 Get Your Shopping Fix: Kanemori Red Brick Warehouse
From the Hakodate Morning Market, my fiancé and I set out along the port to the Kanemori Red Brick Warehouse. During Hakodate's heyday, these warehouses stored foreign and domestic goods. These days, the warehouses have been gorgeously reworked into a sprawling, historic shopping complex, complete with restaurants and a notable beer hall. If you feel like kicking back, drop by the beer hall to sample some Japanese classics and local draughts.
The shops themselves are a good opportunity to dip into Japan's strong regional handicraft and souvenir culture. Each region, and sometimes each city or town, is highly skilled in a particular kind of folkcraft and proud to show off their wares. In Hakodate, many shops feature the delicate glasswork that the region is famed for. Additionally, it's well-stocked in the lavender products that can be found in nearly every corner of Hokkaido. Dropping by the Kanemori Red Brick Warehouse is a pleasant afternoon and an excellent way to stock up on souvenirs before hitting the slopes. At the end of the day, while it was a far cry from the hustle and bustle of Tokyo, Hakodate gave us the cozy, pleasant breather we needed on our long trip north.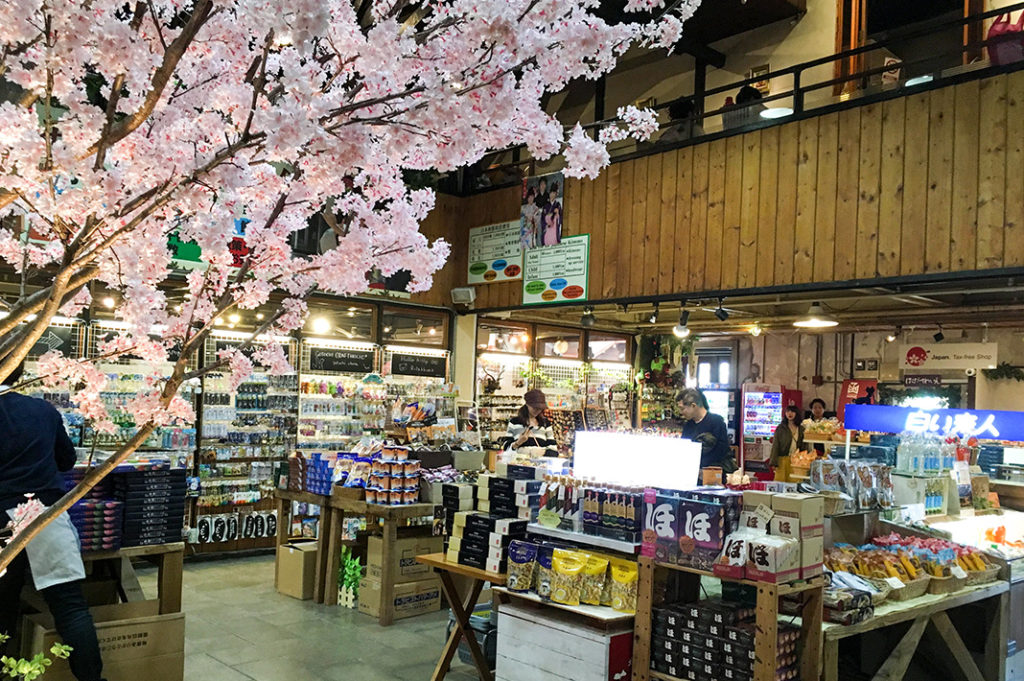 Name: Hakodate Morning Market
Address: 9-19 Wakamatsucho, Hakodate, Hokkaido 040-0063, Japan
Name: Kanemori Red Brick Warehouse
URL: https://uu-hokkaido.com/corporate/hakodate.shtml

Post by Japan Journeys.