The Bamboo Grove may be the most Instagrammed attraction in Arashiyama, but Tenryuji Temple is without doubt the most important. This World Heritage Zen temple was established all the way back in 1339, and quickly became the top ranking temple of Kyoto's five most important Zen temples. These so called 'Five Mountains' also include Shōkoku-ji, Kennin-ji, Tōfuku-ji and Manju-ji, though Tenryu-ji still remains number one.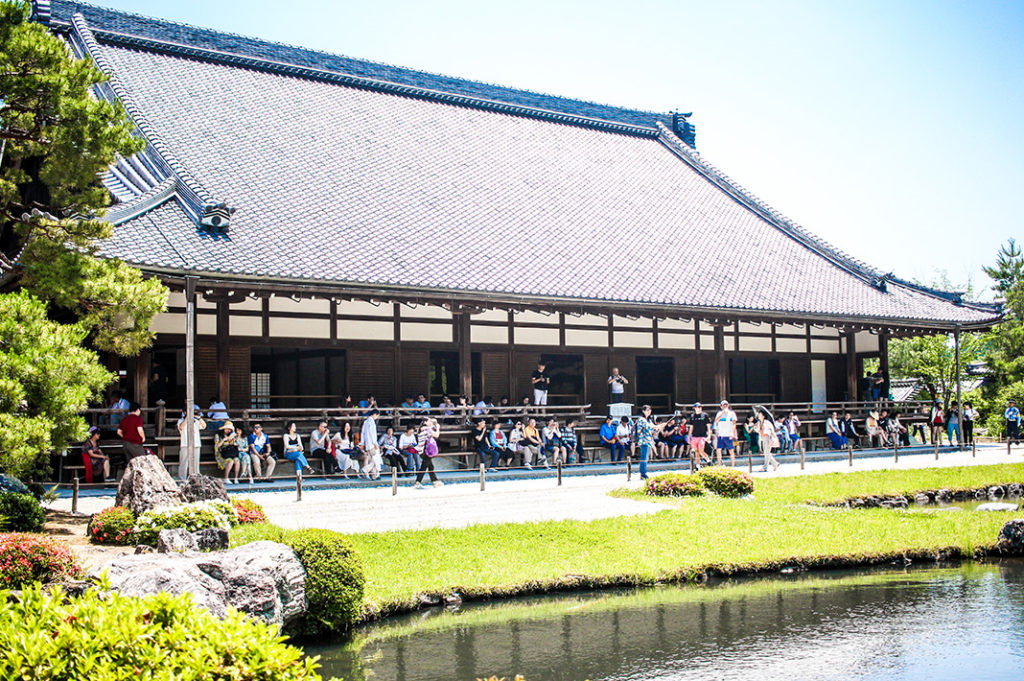 The Famed Grounds
The most popular feature of Tenryuji Temple are the gardens, designed 700 years ago by founder Muso Soseki. A strolling-style garden with borrowed scenery (shakkei) from surrounding mountains, visitors can enjoy it from various perspectives in all seasons. Word of its beauty traveled far and wide, seeing it appear in 1700s sightseeing guide books and later become the first place in Japan to be designated a Site of Special Historic and Scenic Importance.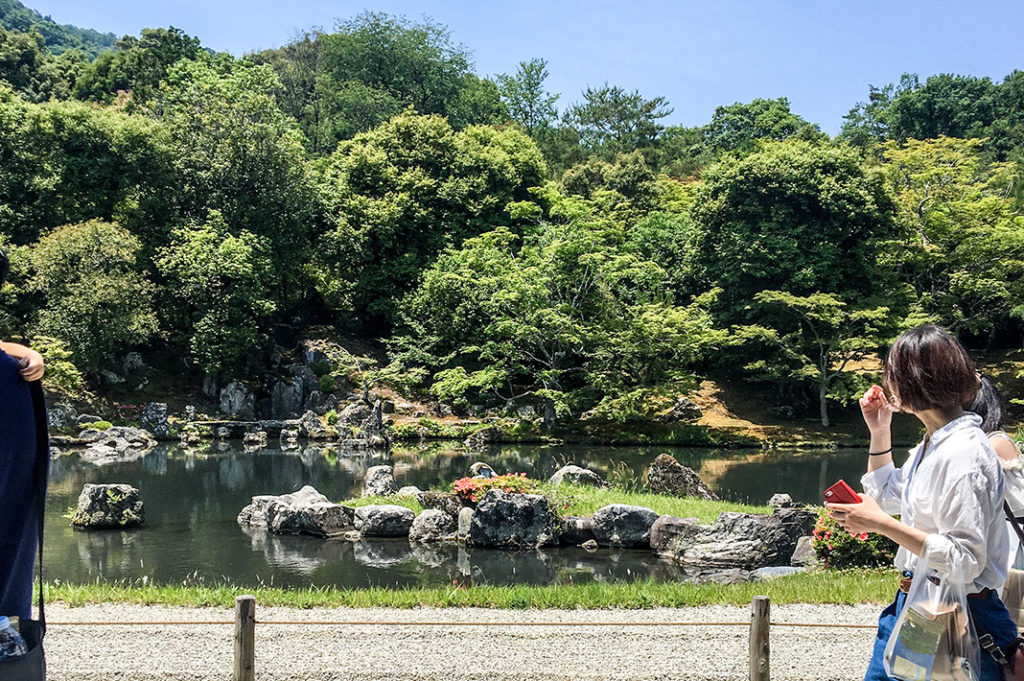 As you wander by the temple buildings, through the twists and turns of the garden, the English signage will educate you on all the countless beautiful trees, plants and flowers.
The Cloud Dragon
If you visit on a weekend, public holiday or happen upon a special exhibition, you can view the Cloud Dragon painted ceiling inside the Hatto building. This 1997 recreation of an original is a tribute to Tenryuji founder Muso Soseki, and dominates the whole ceiling like a stormy sky. It costs an extra few hundred yen to view it.
Shigetsu Zen Buddhist Restaurant
Also within the Tenryuji grounds is the temple-style restaurant Shigetsu. As this is a Zen temple, the restaurant serves vegetarian (vegan) Zen Buddhist cuisine, which here carries a Bib Gourmand status. You can certainly expect an unforgettably delicious, multi-course meal featuring local vegetables and tofu. More details on the menu and reservations can be found on their website. You can read about this writer's lunch experience here.
Getting to Tenryuji Temple
Tenryuji Temple is a 5 minute walk from Arashiyama Station (on the Keifuku Dentetsu Arashiyama Line). The walk is closer to 15 minutes if you arrive via the JR Sagano Line or Hankyu Line. Those arriving by bus can get either the Shi Bus Line (numbers 11, 28, or 93) or the Kyoto Bus Line (numbers 61, 72, or 83). In either case, alight at the 'Arashiyama Tenryu-ji Mae' bus stop.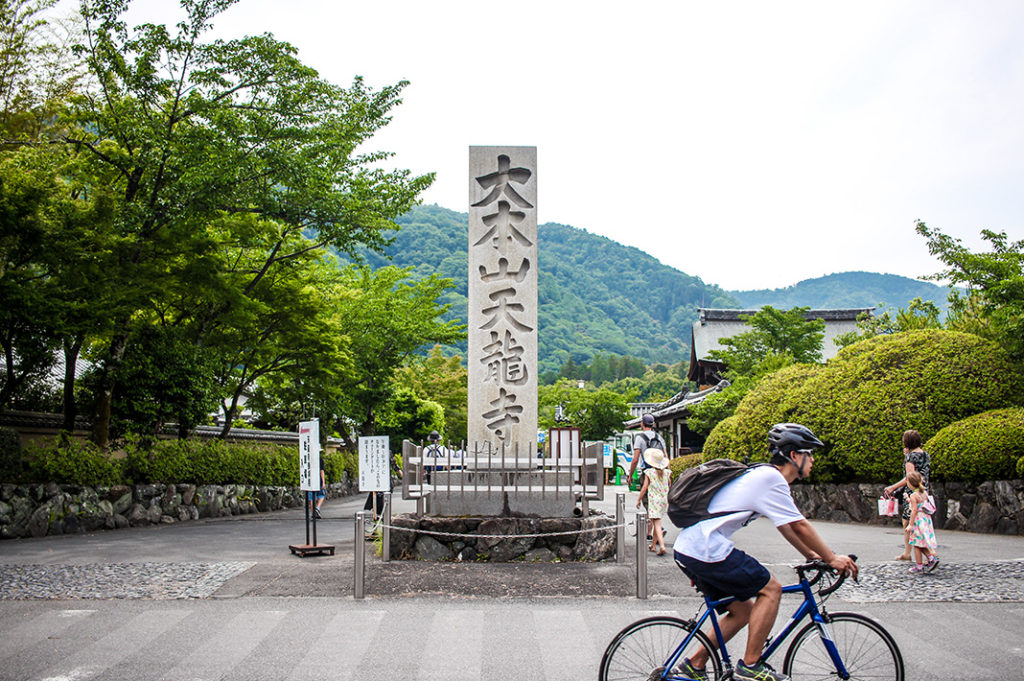 Tenryuji Temple
Address: 68 Sagatenryuji Susukinobabacho, Ukyo Ward, Kyoto
Open: 8:30a.m.–5:30p.m., 7 days per week
URL: http://www.tenryuji.com/en/
Post by Japan Journeys.