Outdoorsy types know Lake Nojiri as a tranquil nature escape. A place to kayak, hike or fish, high in the northern Nagano mountains. And while there is plenty to do outside, there's one great indoor attraction that visitors should see: The Nojiriko Naumann Elephant Museum. On display are around 85,000 fossils and artefacts recovered from the lake, including fossils of the Naumann Elephant (Palaeoloxodon naumanni), a species endemic to Japan and parts of China, Irish Elk and tools used by "Lake Nojiri People" around 40,000 years ago. A visit will make you see the lake in a whole new light!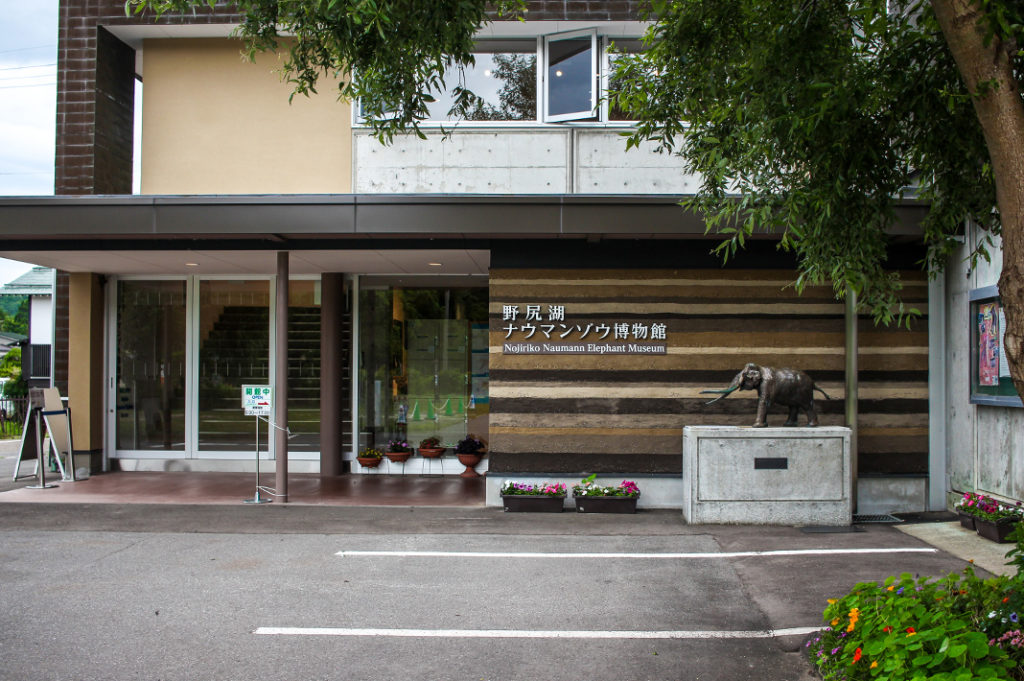 Elephant fossils or hot water bottles?
In 1948, Matsunosuke Kato found an elephant molar in Lake Nojiri. Fairly sure it was a hot water bottle, he was surprised when the local school principal suggested that it might be an elephant's cheek tooth. Right he was, and almost fifteen years later, in 1962, the first of many excavations began in search of more. Makoto Suzuki of Shinshu University, with the help of local residents and school children from neighbouring Niigata Prefecture, uncovered a thigh bone of the Naumann Elephant as well as Irish elk fossils. Deemed a success, this was to be the first of twenty-two excavations, the most recent one happening in 2018. Everything discovered in the last seventy years is now being preserved and displayed inside the Naumann Elephant Museum, a block from the shores of Lake Nojiri.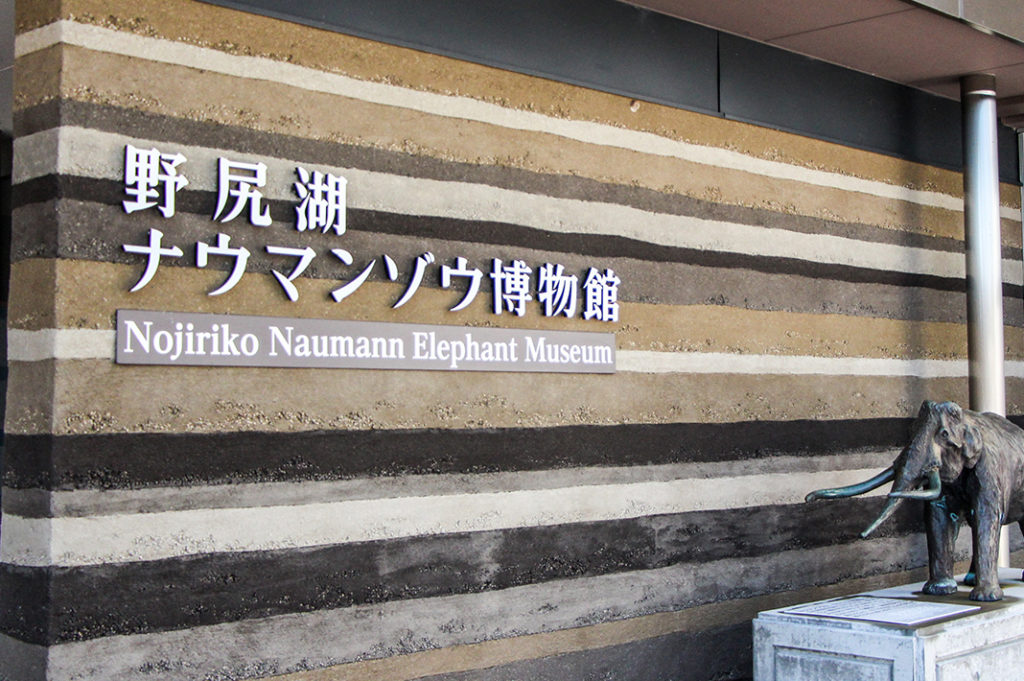 Fossils on display
The first floor of the museum contains the ticket counter and gift shop as well as a children's discovery corner. Kids, little or big, can try their hand at uncovering fossils, modelling Paleolithic fashion and making elephant origami.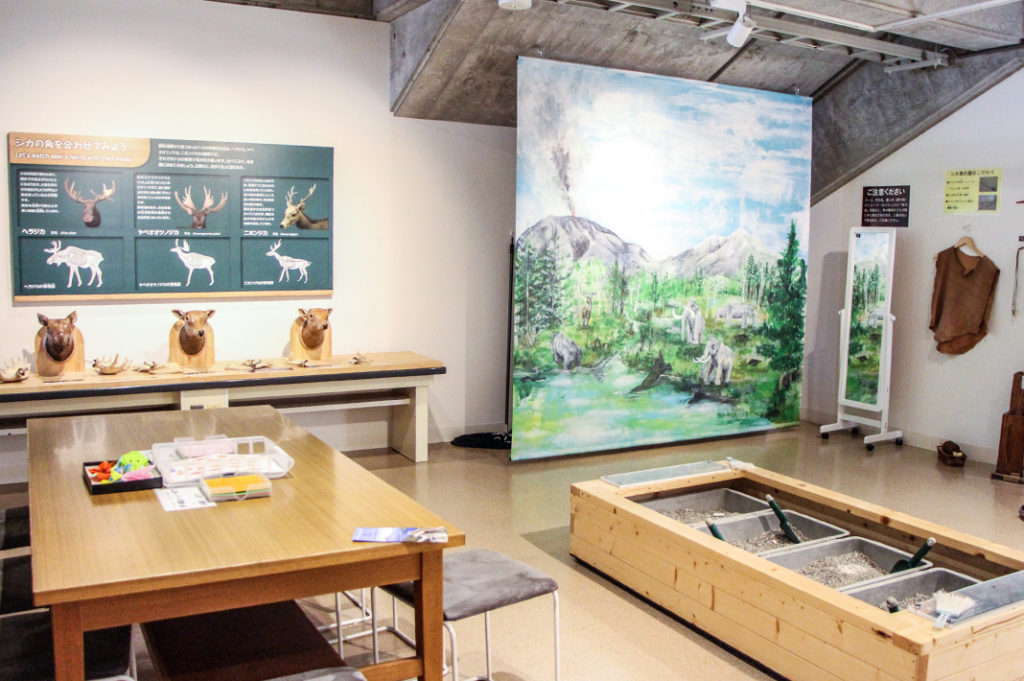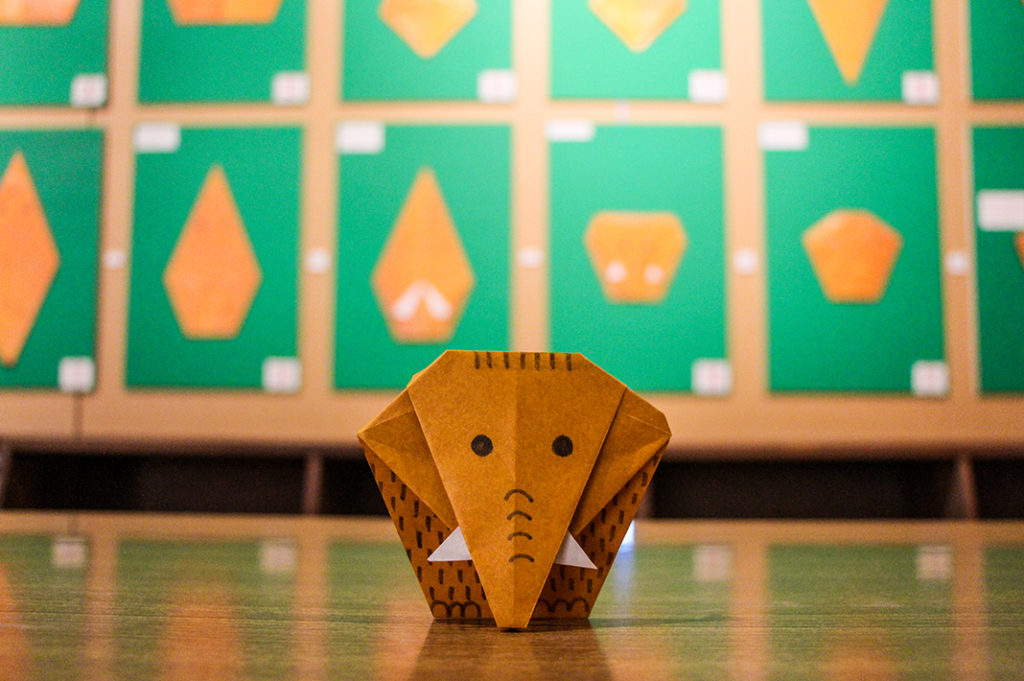 As fun as this is, head upstairs for the juicy stuff. As you arrive, you'll come face to face—well, face to knee-cap—with a Naumann Elephant statue. Almost seventy years of fossil and bone discoveries have allowed scientists to construct this full-size likeness. Same goes for the Irish elk statues. You'll notice the elephants have quite a distinct protruding ridge on their forehead; this sets them apart from other elephants of the world.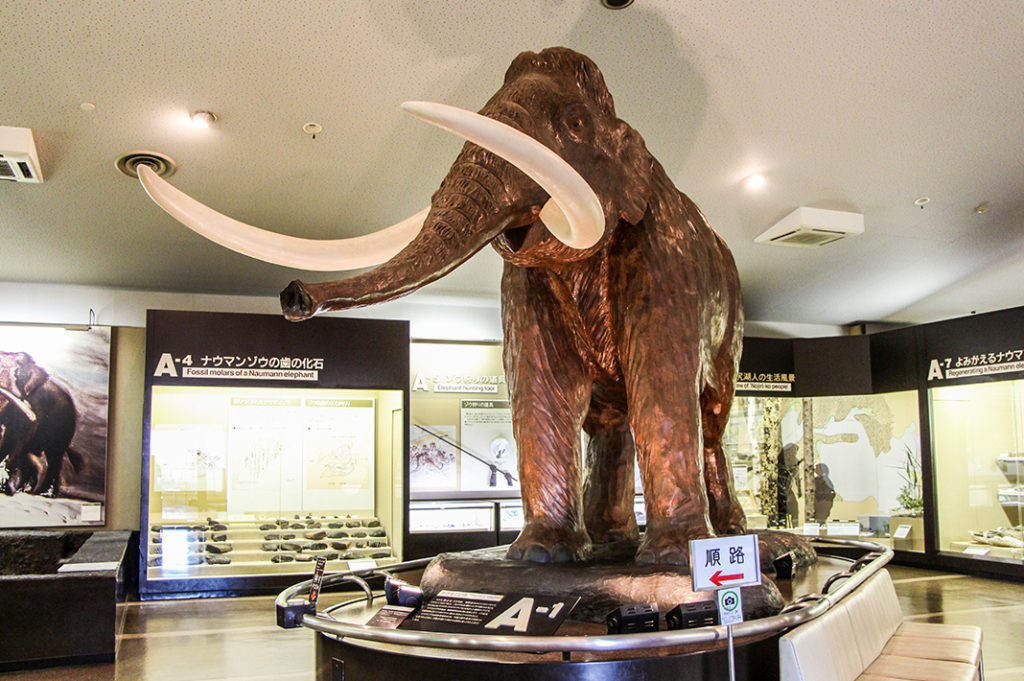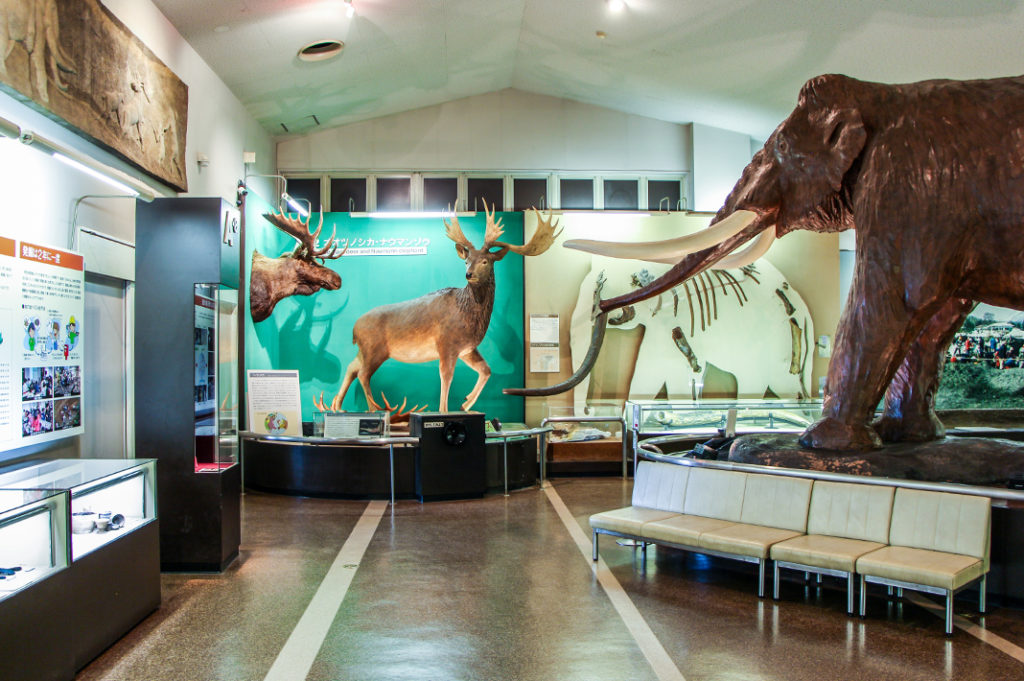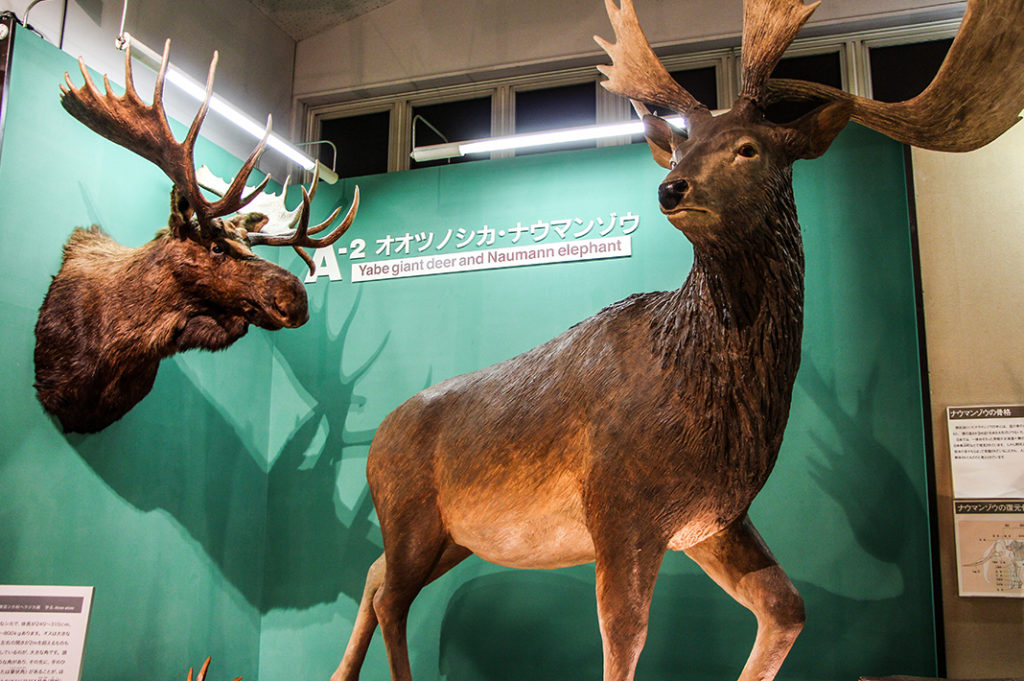 As you make your way around, you can check out some of the 85,000 excavated items including 1,000 fossils and relics. There is 30,000-year-old fossilised pollen as well as stone tools that suggest Lake Nojiri was once a hunting ground for Naumann elephants. All of these discoveries help to paint a picture of the local environment tens of thousands of years ago.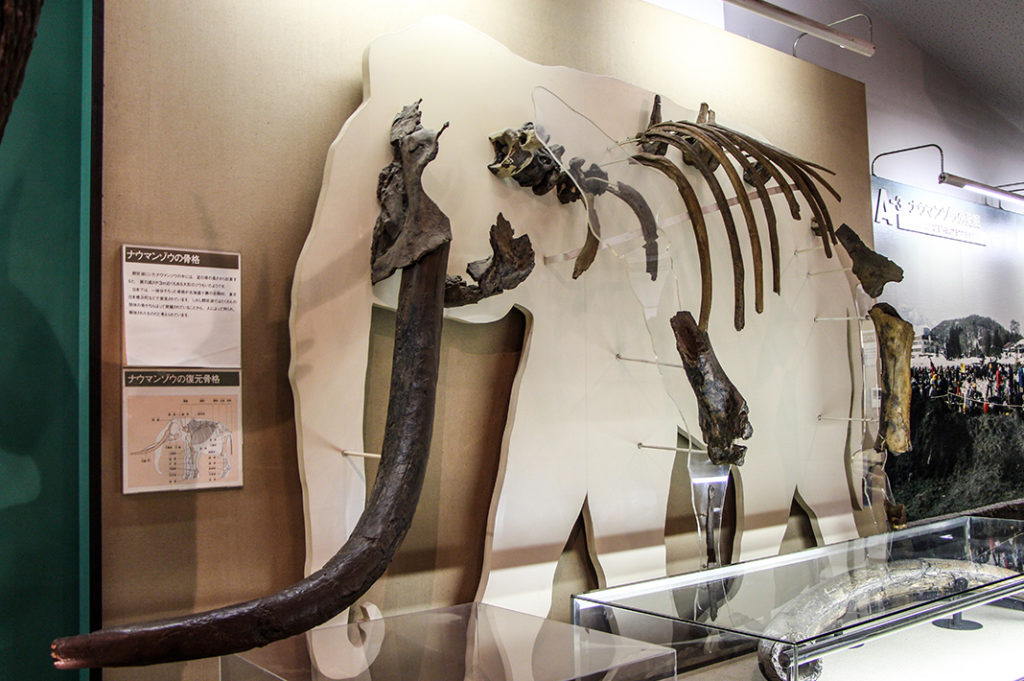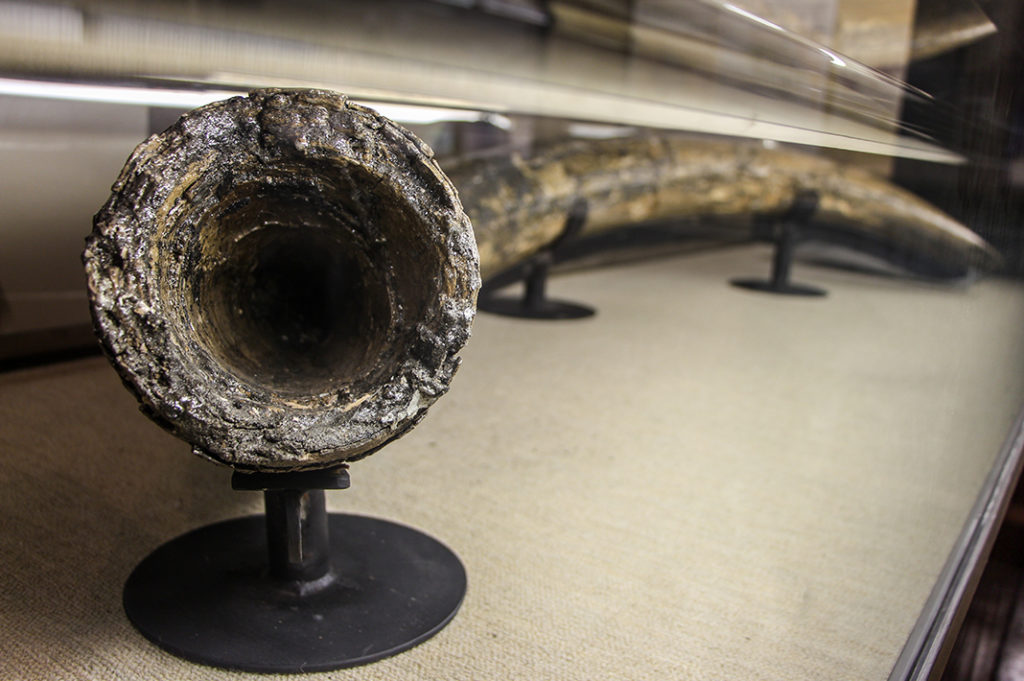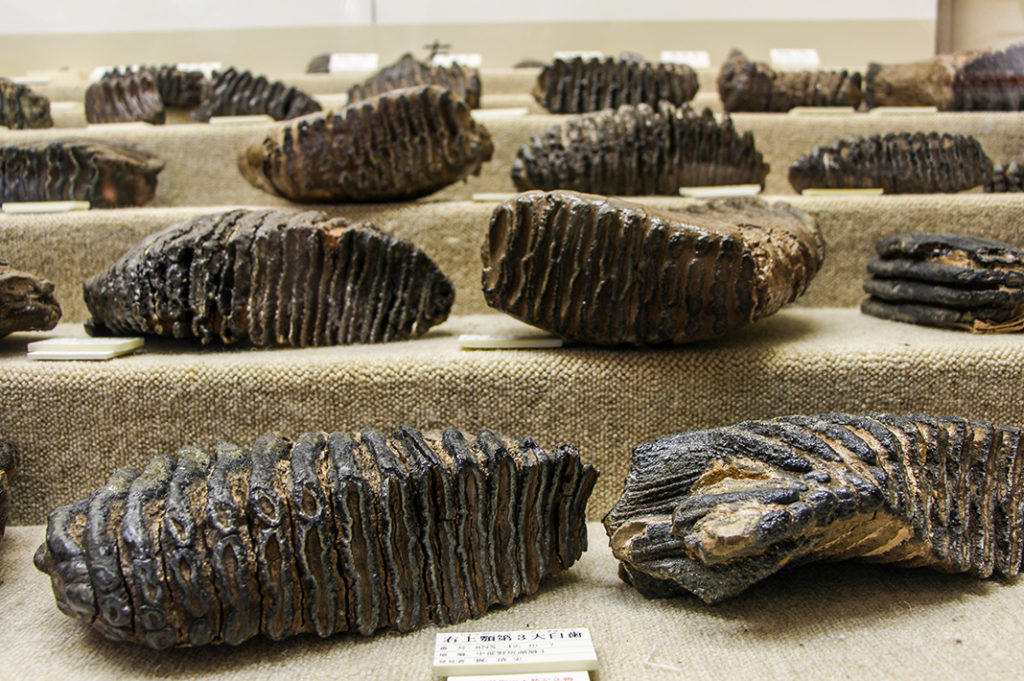 Interestingly, the excavations have all been carried out by locals; there is information on the website (in Japanese) about volunteering to join the team.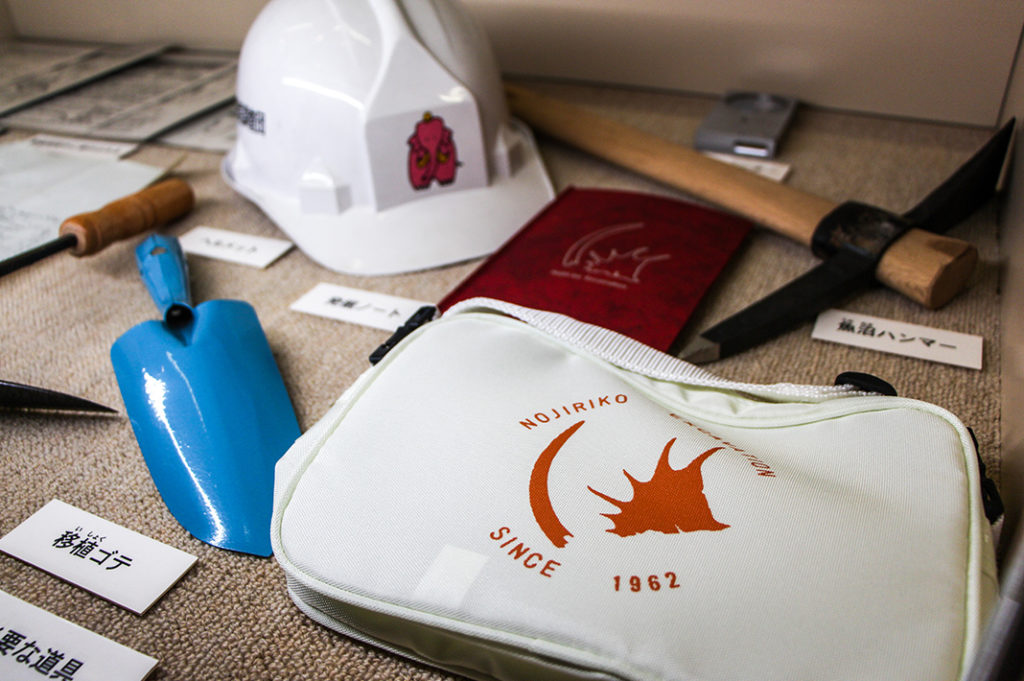 Finding your own Elephants
Naumann elephant remains have been found in various locations around Nagano and Japan, but Lake Nojiri has an unusually high concentration. While you're in the area, make sure you keep an eye out for evidence of more elephants; you'll spot metal cutouts all around the lake, not to mention the life-size statue near the highway.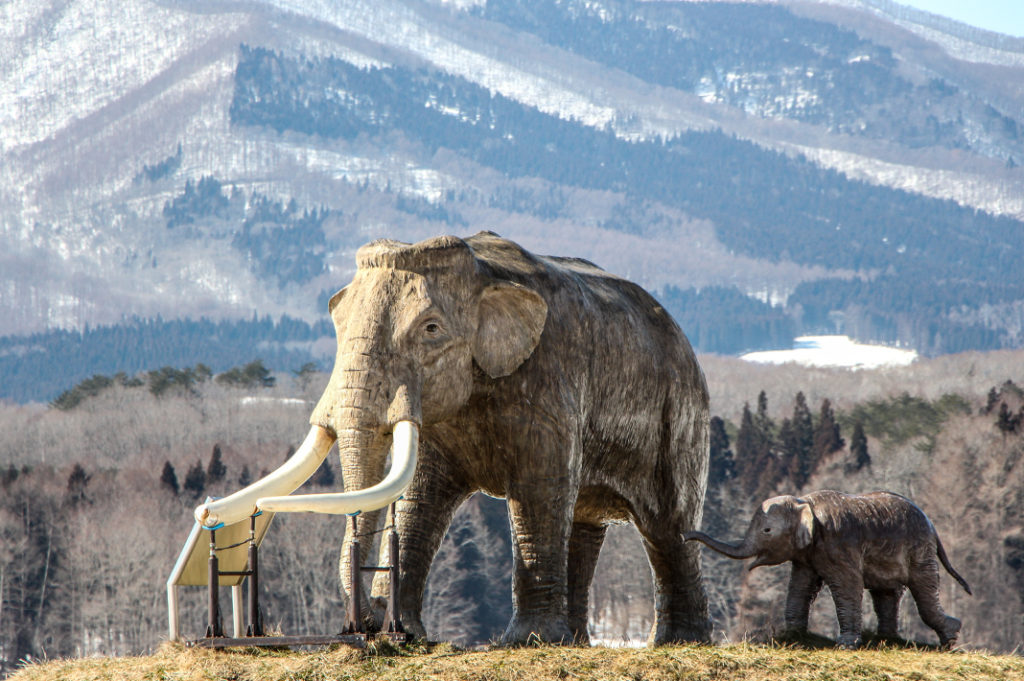 Given the area's stunning natural beauty and quiet energy, it's the perfect place to enjoy a contemplative walk. There is a wonderful 'forest bathing' walking track named the 'zo no komichi' (Elephant's Path), about 30 minutes' walk from the museum. If you follow signs for the Nojiri Loop Track, you'll come across the entrance to the Zo No Komichi on your left after 2.4km.
Getting to Shinanomachi
Lake Nojiri can be accessed from Kurohime Station. From Tokyo, take the Hokuriku Shinkansen 90 minutes to Nagano, then switch to the 'Shinano Tetsudo Kita-Shinano Line' bound for Myokokogen (35min). Once at Kurohime Station, it's a 6-minute taxi or 45-minute walk to the museum. As the museum is by the lake, there is plenty to see and do once you're there. Think hiking, kayaking, boating or simply enjoying some local soba.
Name: Nojiriko Naumann Elephant Museum 
Address: 287-5 Nojiri, Shinano, Kamiminochi District, Nagano (link)
Open: 9:00 am until 5:00 pm
URL: click here
Post by Japan Journeys.