At first glance, Kasuga Taisha Shrine looks like the gateway to an ancient, magical world. Countless stone lanterns guide travellers along its path, where they're likely to encounter the Shrine's unusual four-footed servants—the gentle, bowing deer of Nara's Deer Park. According to legend, they've served the shrine for over 1,000 years. Kasuga Taisha itself is a sprawling, crimson complex, notable for its gorgeous architecture, 3,000 lanterns, and ancient treasures. It's a love note not only to the divine beings enshrined within it but also to Nara's ancient ruling clan. For any visitor to Nara, a journey up to its halls is a must.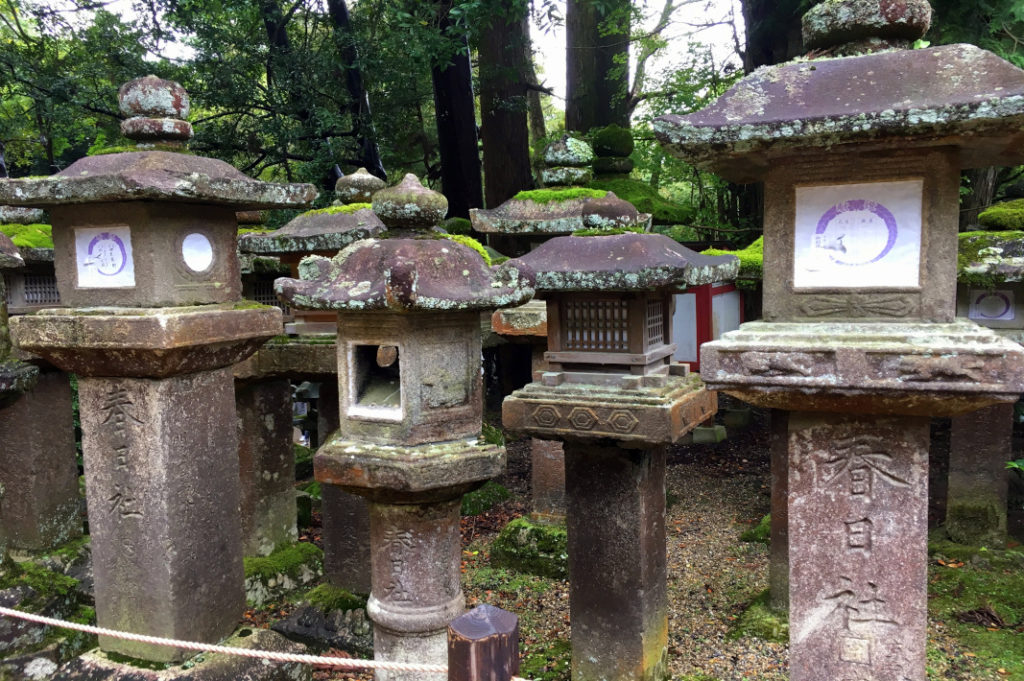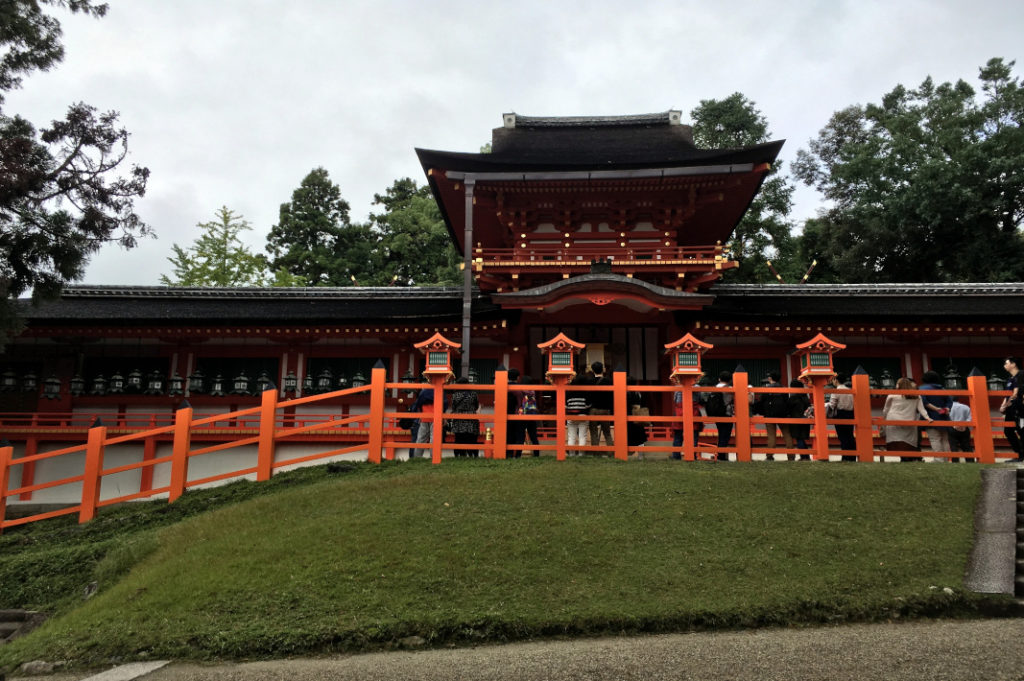 Its History and Connection to Nara Deer Park
In terms of pure history, Kasuga Taisha Shrine traces its roots to 768. However, the mythology behind its construction is much more intriguing. Legend has it that the shrine's first divine being, Takemikazuchi, rode out from Ibaraki in Northern Japan in defence of Nara. His steed? A divine white deer. By 768, Takemikazuchi and his deer settled on Mt. Mikasa, above the Shrine's current site. Following its construction by the Fujiwara clan, Takemikazuchi was enshrined in Kasuga Taisha Shrine, and the local deer became its divine servants.
As the years passed, the Fujiwara clan enjoyed a long stretch of prosperity, and they ruled Nara for hundreds of years. Their influence extended into the Nara Period when the area served as Japan's flourishing capital. The Fujiwara family crest, a wisteria flower, embellishes the Shrine's decorative motifs and carvings. Additionally, Kasuga Taisha Shrine encloses more than 200 wisteria trees, which reach their peak bloom in late April to early May.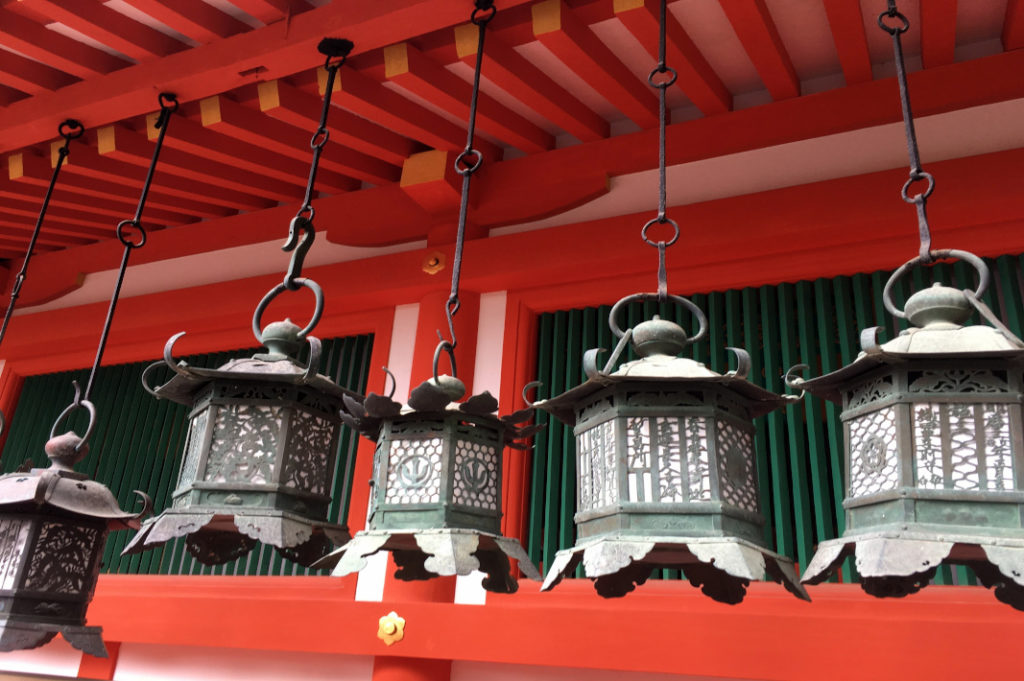 Kasuga Taisha Shrine's Lanterns and Festivals
That said, the Shrine's most distinctive feature its 3,000 lanterns, which showcase two dominant styles. The first type, standing stone lanterns, are found outside of the shrine. The second type, suspended bronze or gold lanterns, adorn its interior. Nearly all of them have been donated by worshippers. The ranks of these worshippers even include multiple key Japanese historical figures. However, all 3,000 lanterns are only lit twice a year. The first instance (the February Setsubun Mantoro festival) celebrates the coming of spring. Meanwhile, the second (the Mid-August Chugen Mantoro festival), honours the gentle shift into autumn. During the rest of the year, visitors can sneak a glimpse of these festivals in Fujinami-no-ya Hall. This mirrored, shuttered hall houses a selection of lanterns, kept alight all year long. The hall's quiet, dreamy atmosphere feels almost otherworldly.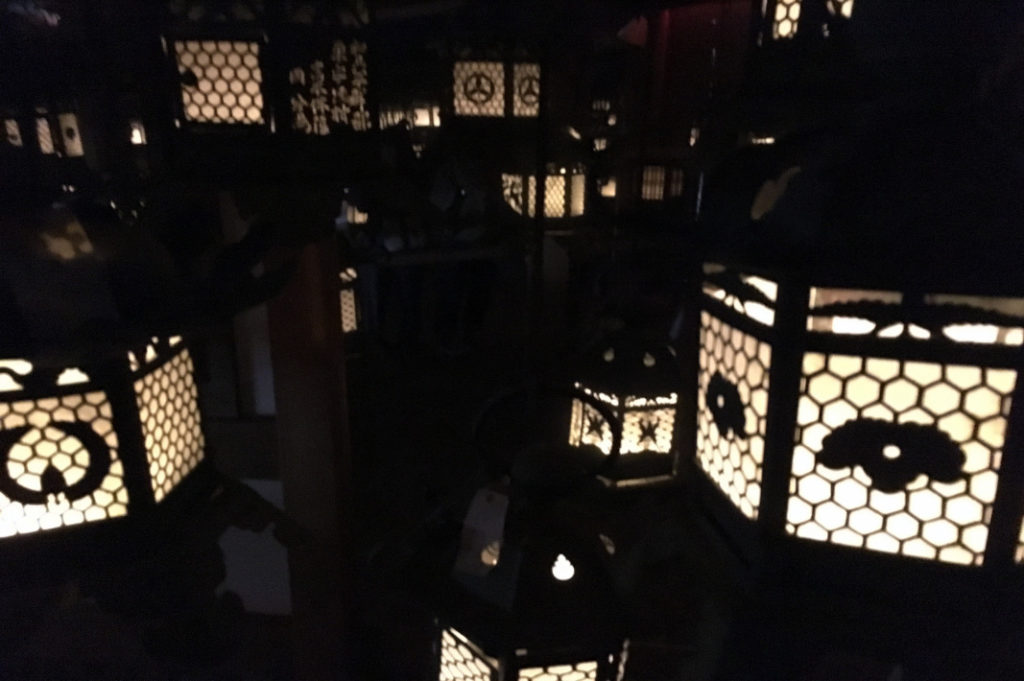 Kasuga Taisha Shrine's Auxiliary Sights
After exploring the main complex, visitors can also venture out to its 12 auxiliary shrines. The most notable of which is Wakamiya Shrine. In mid-December, it serves as the site of the famous Kasuga Wakamiya Festival. Intended to ward off disease and court a bountiful spring, the festival features processions in traditional attire, Kagura dancing, and Dengaku music. Kagura and Dengaku styles date back hundreds and hundreds of years.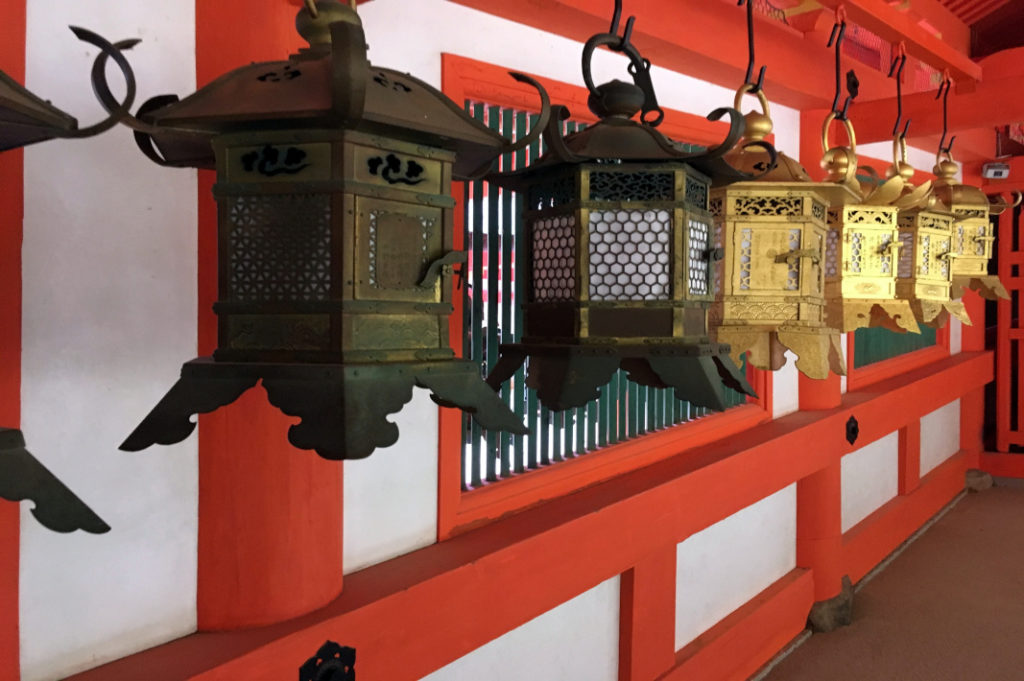 Related Sights in Nara Deer Park
Curious to take a more detailed look at the shrine's treasures? Stop by the Kasuga Taisha Museum. Thankfully, it's just steps from the main complex. It's also next to the Kasuga Taisha Shinen Manyo Botanical Garden. The site houses over 250 varieties of plants, many of which feature in Nara Era poetry. Finally, visitors are also tantalizingly close to the Kasuga Primeval Forest. Although, they cannot access it. In 841, a decree forbid logging and hunting within its grounds. Remarkably, it's remained untouched for over 1,000 years and spans over 250 hectares. At the end of the day, while Kasuga Taisha shrine won't actually transport you into another world, it does offer a satisfying glimpse into an ancient, more magical time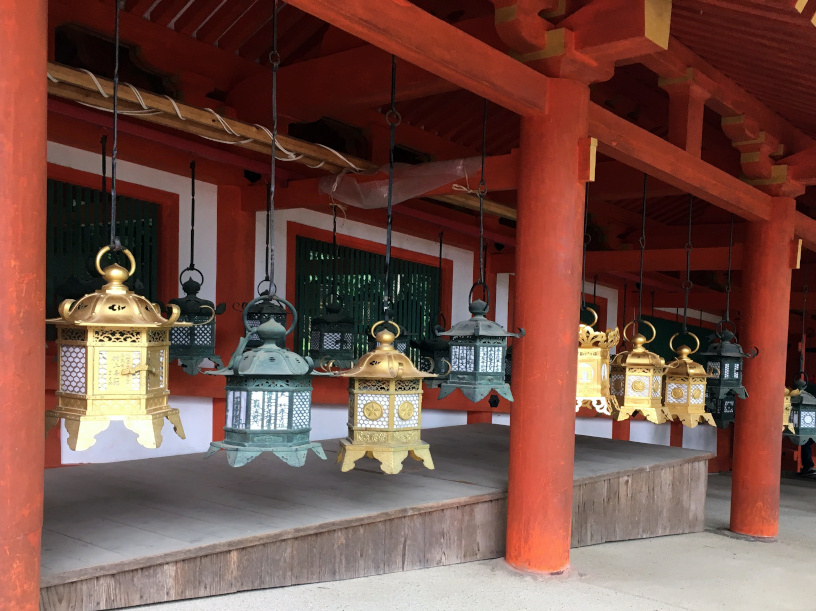 Name: Kasuga Taisha Shrine
Address: 160 Kasuganocho, Nara, 630-8212, Japan
URL: http://www.kasugataisha.or.jp/about/index_en.html
Post by: Japan Journeys