Things don't always look that promising when you're walking around the back streets of Nara a little further away from the station—everything seems too quiet, and most of it looks residential or shuttered. But sometimes, all you need is to venture slightly off the beaten path to stumble upon a charming little restaurant or cafe. One such place is Cafe Orion, an independent cafe tucked away in an unprepossessing building a short walk away from Kintetsu Nara Station.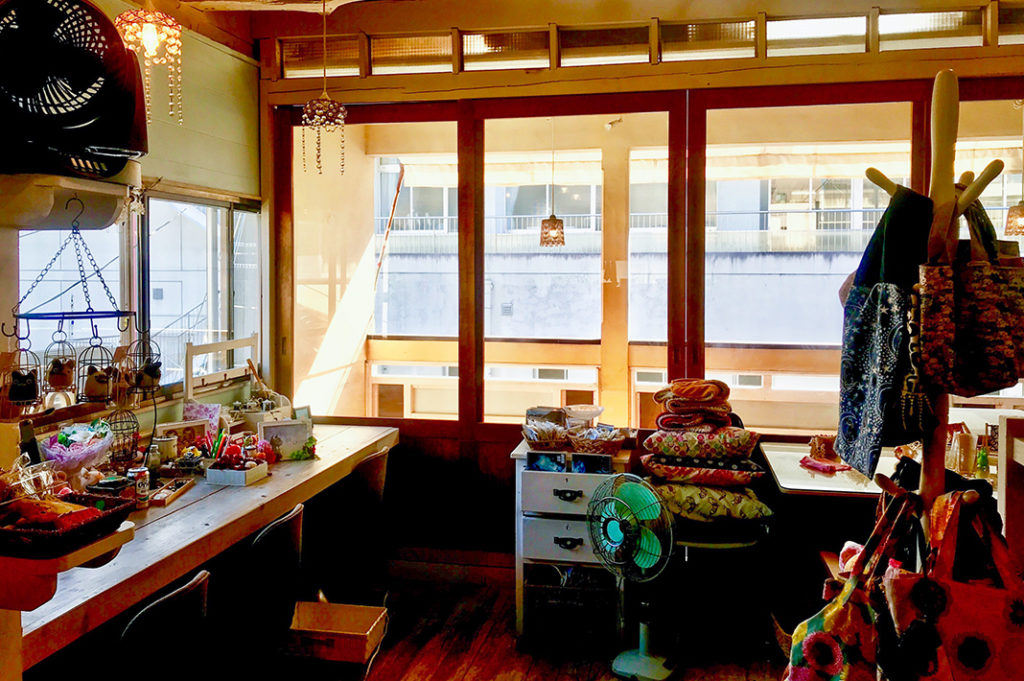 Cafe Orion is cute and charming
Cafe Orion is one of those cafes you kind of have to be looking for to find. Or, you just have to be adventurous and get lucky. Wander up to the second floor of an unassuming-looking building and you'll find this lovely airy space that's both cafe and zakka shop—zakka meaning 'miscellaneous goods.' Here, these goods are things like Japanese paper tape, accessories, patterned notebooks, and more. Everything is distinctly feminine, speaking volumes about the owner as well as the target clientele.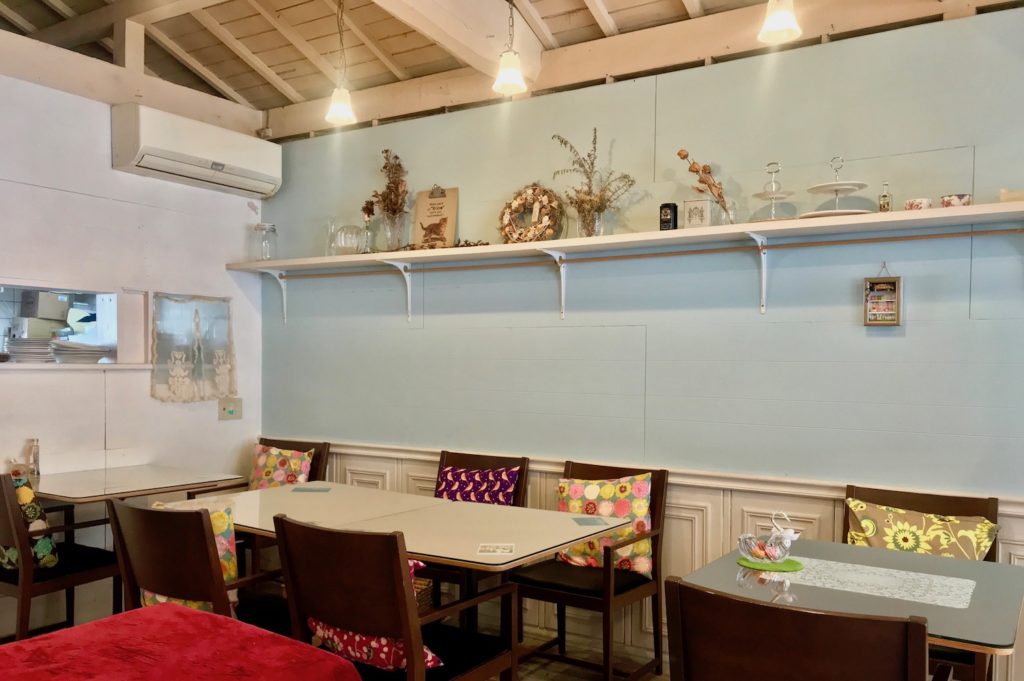 None of that is a slight, of course. Who could resist such adorable, brightly-patterned cushion covers? Or lace doilies on the table?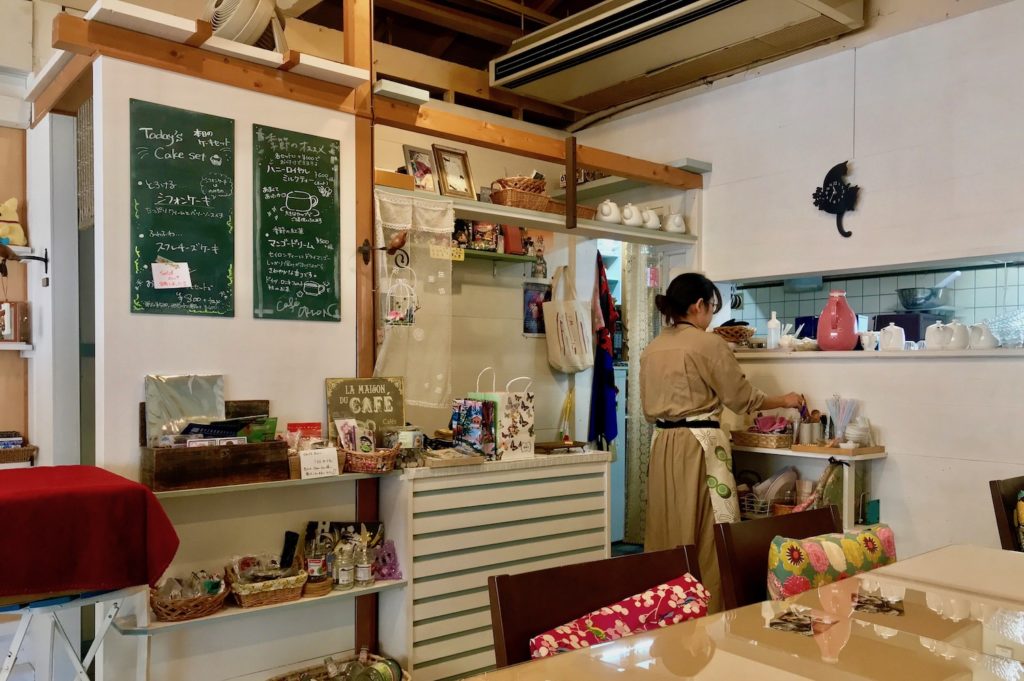 It's the kind of space that's perfect for a few hours of reading or journaling. Plus, we needed to charge our phones, and the owner was kind enough to lend us a charger!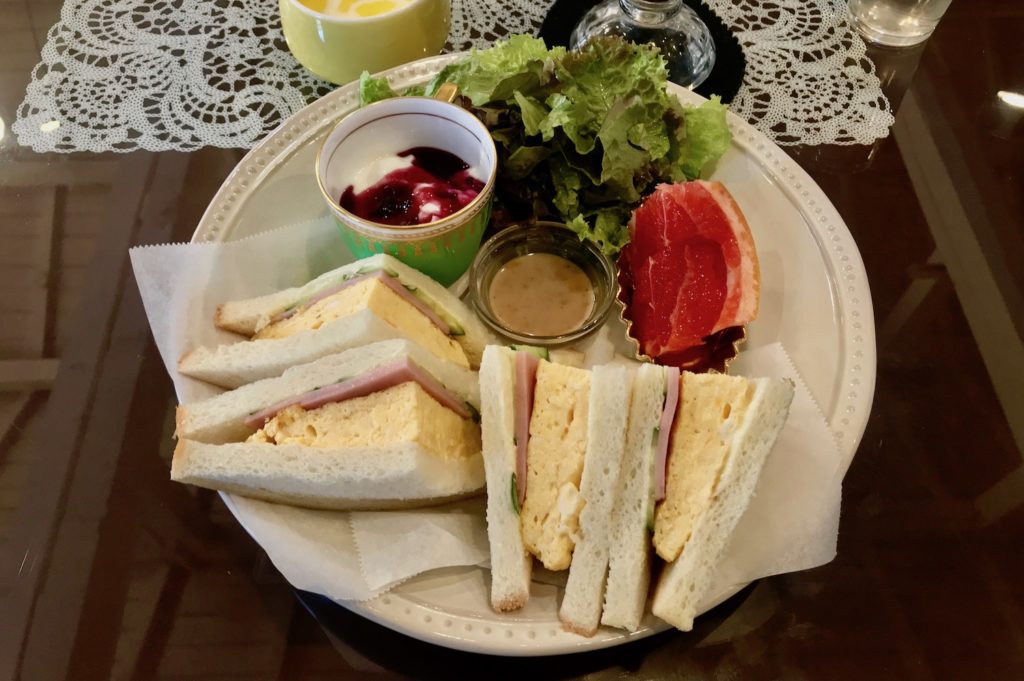 What to order at Cafe Orion
This is a drinks and dessert sort of cafe, for the most part, but the daily lunch set is a good bet. It changes everyday—unsurprisingly—but expect an assortment of little bites, salad, soup, and a carbohydrate of some kind. On our autumn visit, we had ham and omelette sandwiches cut into dainty triangles (crust still attached—this isn't high tea), pumpkin soup, salad with sesame dressing, a wedge of surprisingly sweet grapefruit, and yoghurt topped with berry compote.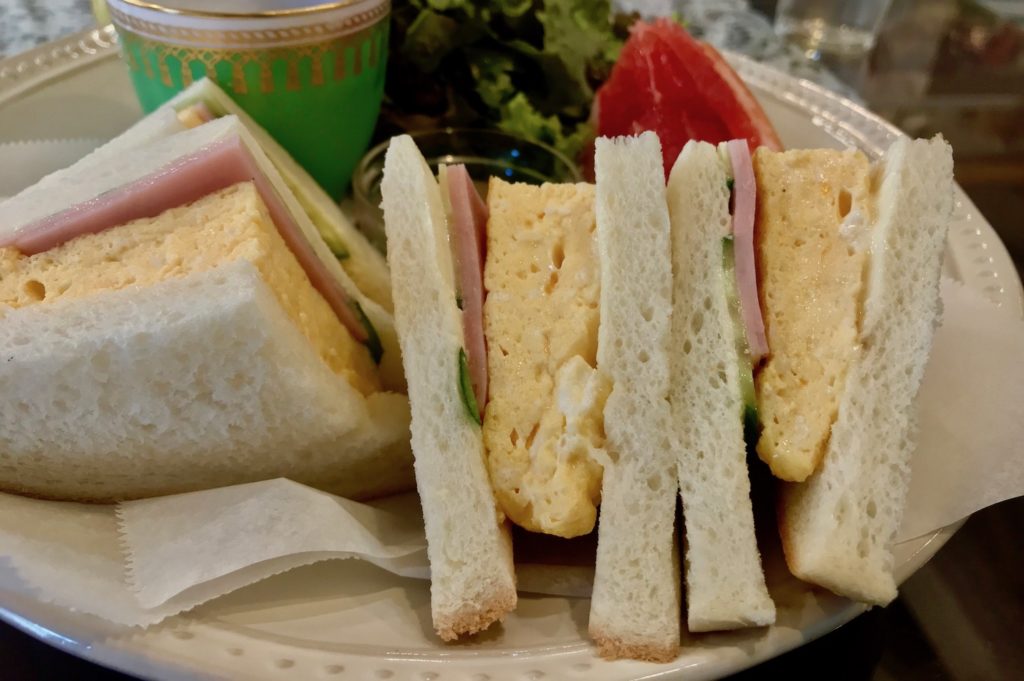 We've mentioned omelette-style egg sandwiches elsewhere on this site, but it's true that these are far more common in the Kansai area. They're not a mainstay at Cafe Orion, per se, but the owner makes a very decent omelette—eggy and tender, with just enough wobble for this egg sandwich to pass muster.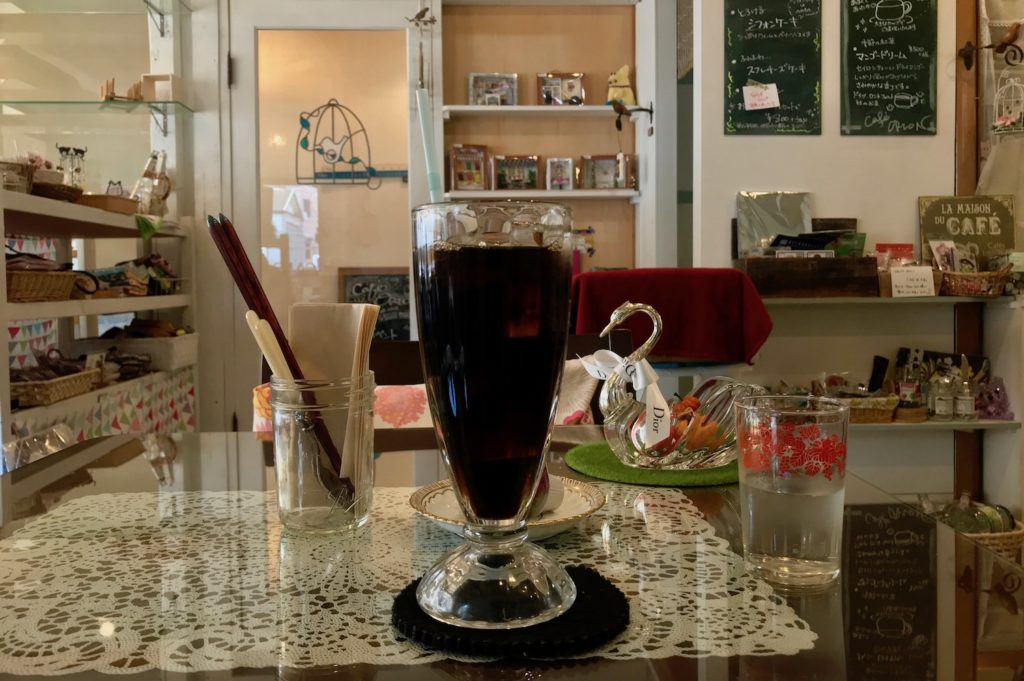 An honorable mention must go to the iced coffee here: inky liquid caffeine that's a refreshing jolt to the system.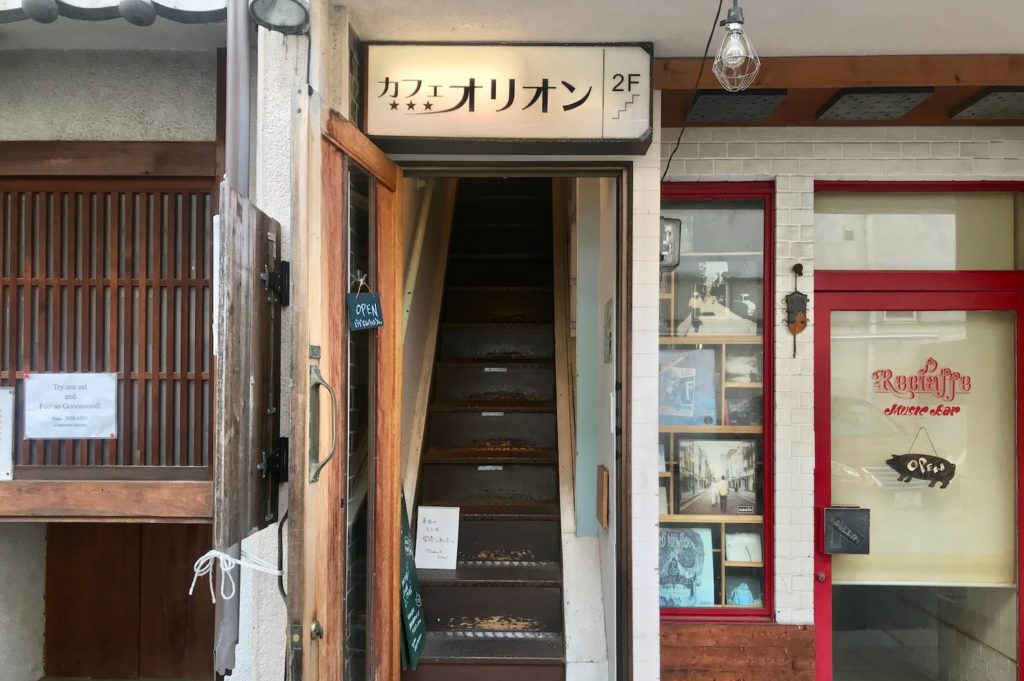 How to get here
Cafe Orion is a 5-minute walk from Kintetsu Nara Station. Look for the staircase pictured above and head to the second floor.
Name: Cafe Orion
Address: 41 Tsubaicho, Nara
Open: 11:00am–7:00pm (L.O. 6:00pm). Closed Wednesdays; refer to Twitter for more precise dates.
Website: https://twitter.com/cattimenara?lang=ja
Post by Japan Journeys.