If you have a sweet tooth and you're visiting Japan, green tea-flavoured desserts are probably on your culinary bucket list. But you'd be missing out if you didn't leave some stomach space the world's richest black sesame ice cream from Gomaya Kuki! Don't just walk—we suggest running to their shop in Harajuku. It's just that good.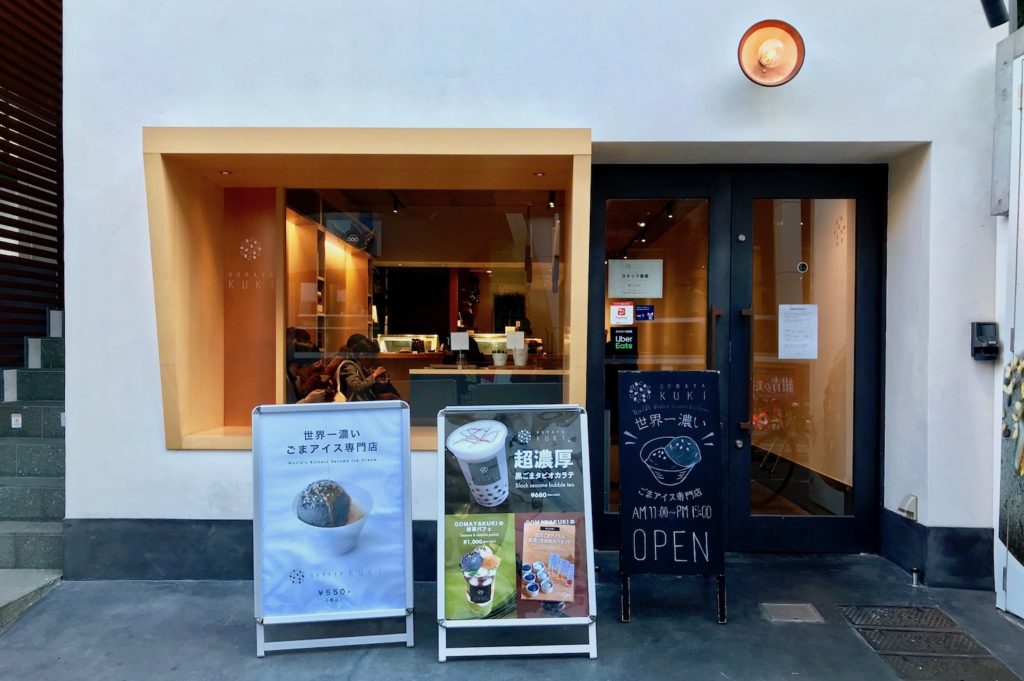 What you can eat here
Located down a small side street in Harajuku, Gomaya Kuki's signature best-selling product is the black sesame ice cream. This comes in three flavours: super-rich, rich, and sesame-salt. Their white sesame ice cream counterparts are the super-rich, rich, and mixed seeds respectively.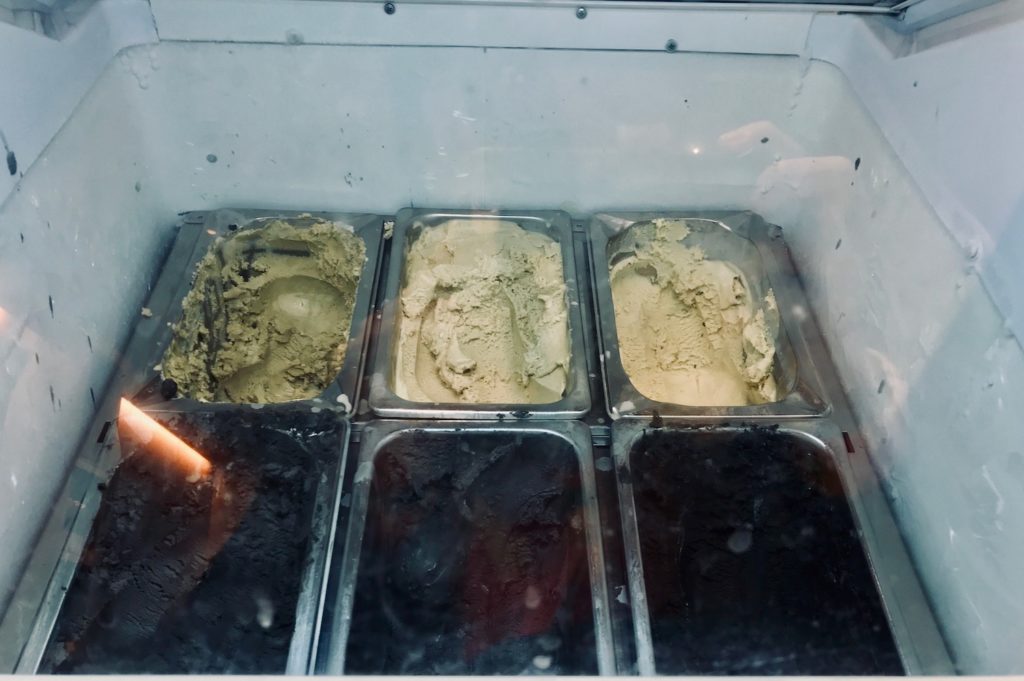 Gomaya Kuki's claim to fame is apparently cramming in 9,000 sesame seeds per scoop of super-rich black sesame ice cream! Does that make it the world's richest? We can't say for sure, but their offerings are indeed pretty unusual. We can't think of another sesame-themed ice cream shop in town.
Besides ice cream, they serve a few other sesame-themed desserts, like pancakes with sesame ice cream, and black sesame bubble tea. That's all well and good if you're feeling adventurous. But for sheer sweet satisfaction, it's tough to beat a simple scoop of ice cream.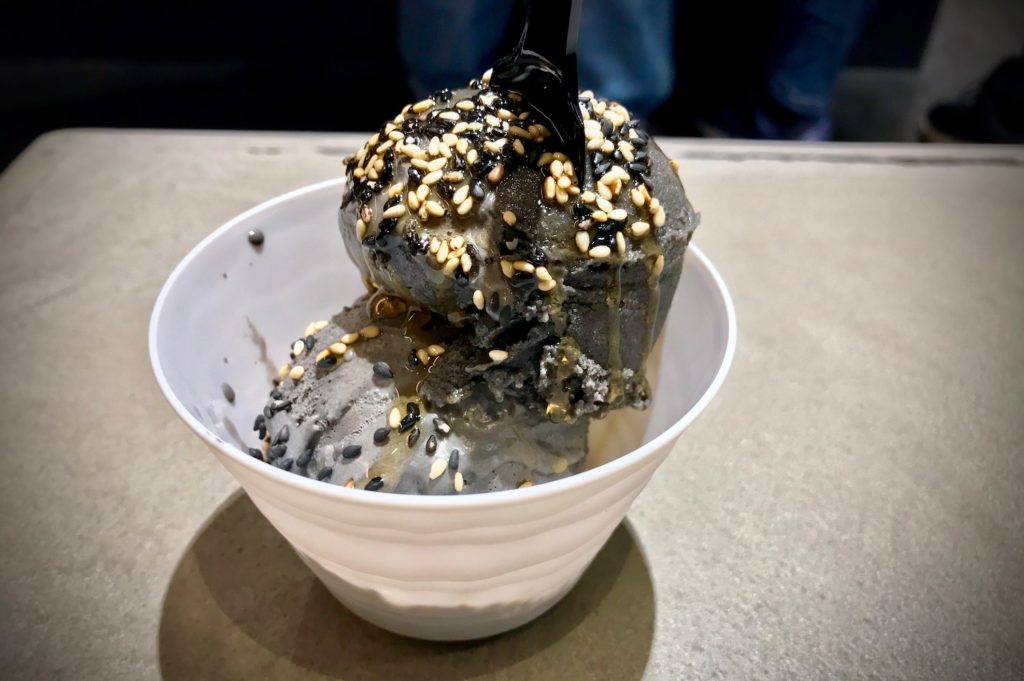 Maximizing the black sesame punch
The minimum order here is two scoops of ice cream for JPY500. You can mix and match from the flavours above. I like having two scoops of super-rich Kuro (black sesame) most of the time, but it's also nice to mix it up with the salted and super-rich black sesame, or the occasional scoop of white. For the record, the salted black sesame is delicious.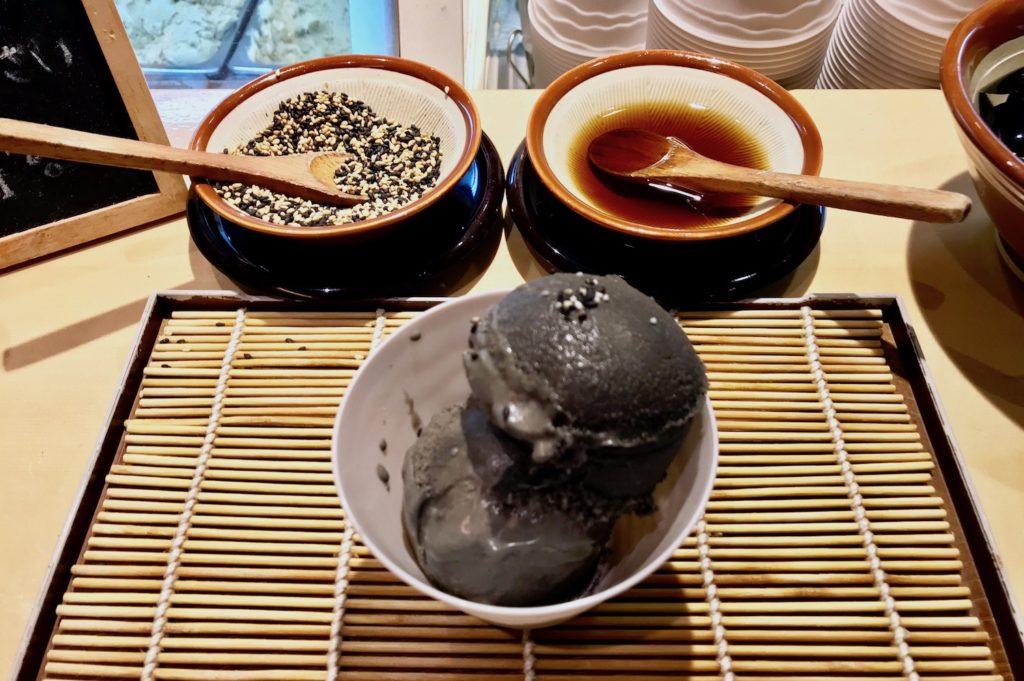 What does the super-rich sesame ice cream taste like? Crazy rich, that's what. (Not necessarily Asian.) But, it isn't sickly in the way other ice creams can be—you won't have a problem finishing two scoops.
For Jewish readers: the white sesame version tastes like a very fine, delicious halva. The black sesame doesn't have a clear culinary counterpart, but think of dark, rich, nutty flavours undergirded with a roasted, almost caramel-like sweetness. Luckily, it's not tooth-achingly sweet—it's just perfect.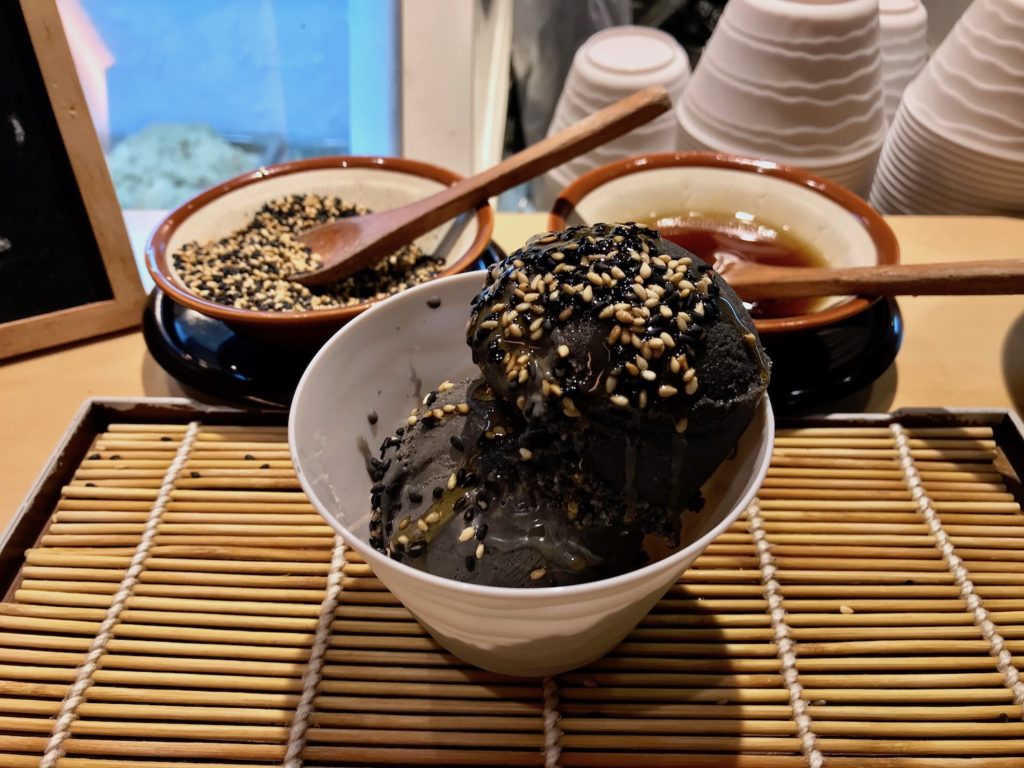 Don't forget to sprinkle some sesame seeds and pour on some sesame oil. Yes, you read that right—this combination amplifies the nuttiness of the whole affair, making it a super-rich sesame bomb. Some say it works best with the white sesame, but we love it with the Kuro, too.
How to get here
Gomaya Kuki is a short 2–3 minute walk from Exit 5 of Meijijingumae-Harajuku Station on the Chiyoda Metro Line.
Name: Gomaya Kuki
Address: 4-26-22 Jingumae, Shibuya, Tokyo 150-0001
Open: 11:00–20:pp
URL: http://gomayakuki.jp/
Post by Japan Journeys.