Follow the Keio line to Chofu in West Tokyo where you'll find a massive, magnificent temple complex. The second-oldest temple in Tokyo, a day trip to Jindaijii lets visitors feel transported to the Edo era, without actually leaving the city. Read on to discover the wonderful delights that await you at Jindaiji Temple.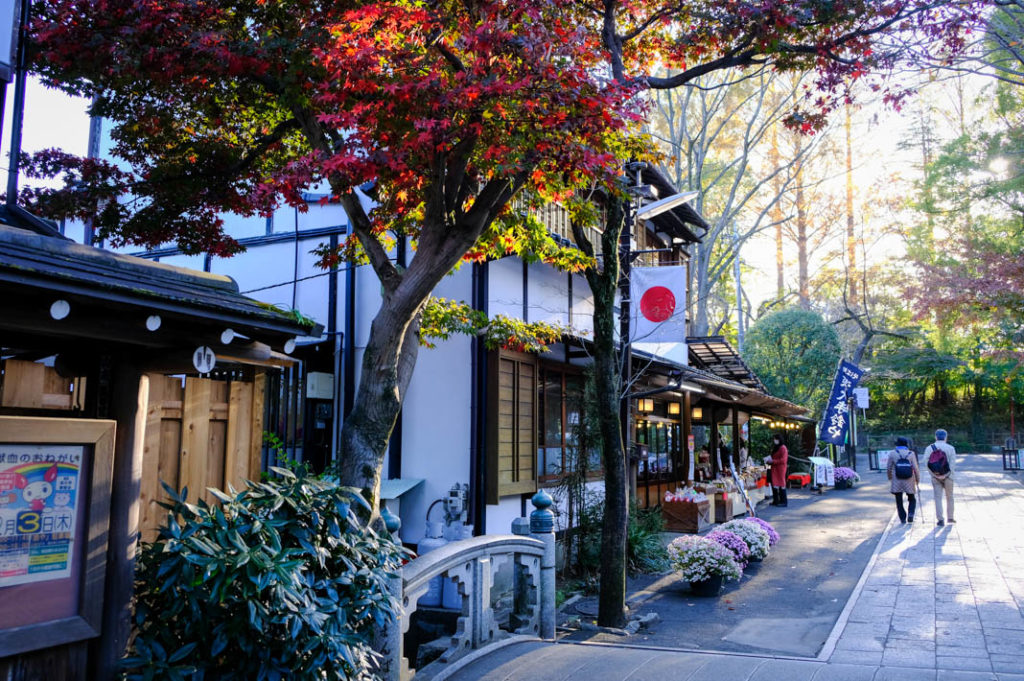 More than just a Buddhist temple
A visit to Jindaiji makes a great day trip from Tokyo. To get there, take either the Keio line to Chofu or the Keio Inokashira line to Kichijoji and transfer to a bus for Jindaiji. Alternatively, take the Keio line to Chofu and walk from the station to the temple. The latter route is about a 30-minute walk.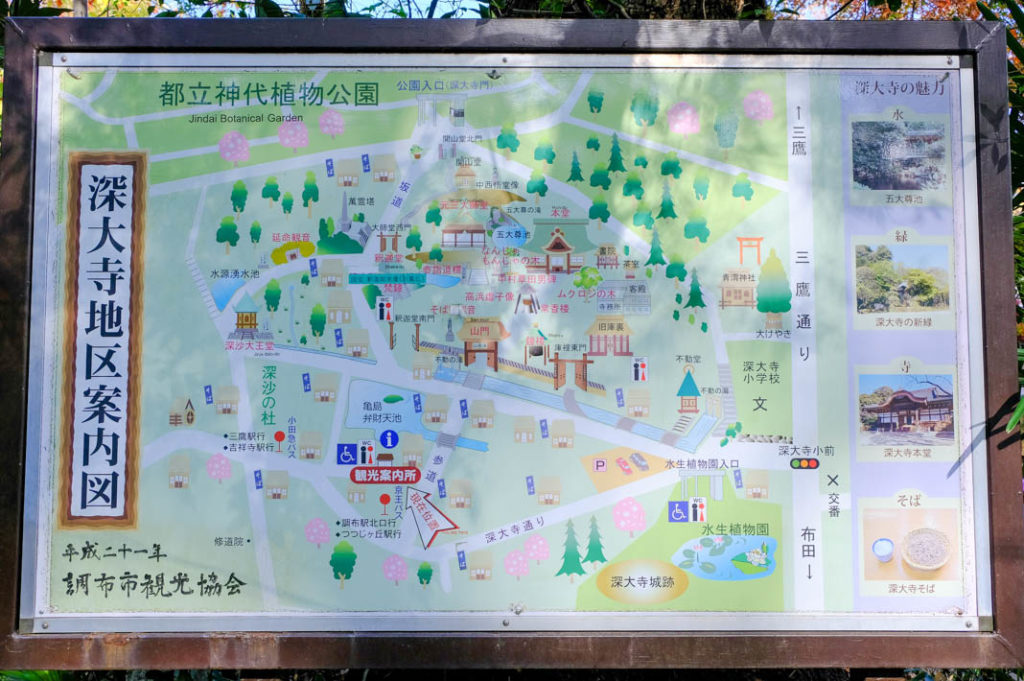 However you choose to get there, once you arrive, take your time approaching the temple. This place is all about atmosphere, and the streets leading up to the temple are cobblestoned and chock-full of delightful, old-timey shops and restaurants. Among the many soba restaurants (more on that later!), there are a few sweet shops and cafes. The most whimsical and eye-catching of these is Kitaro no Chaya. This unusual cafe and shop dedicated to the yokai monsters drawn by manga artist Shigeru Mizuki. While I was not aware of any of his artwork before happening upon this delightful shop, I found his creatures very endearing!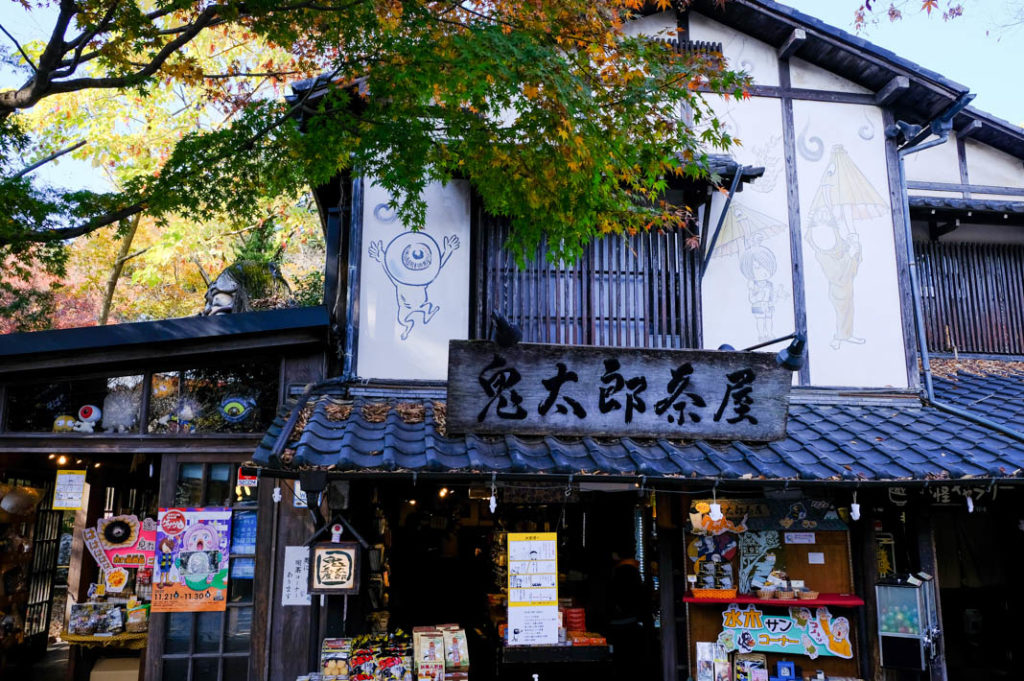 Make sure to stop in at Musashino Jindaiji-gama, the pottery shop right before the temple. Not only are there lovely ceramic pieces to purchase, but you can also try your hand at making something! Choose from making a piece from start to finish, or select one of the unglazed pottery pieces to paint. The shop will fire your work of art in the kiln for you; simply pick it up before you head back from your day trip from Tokyo.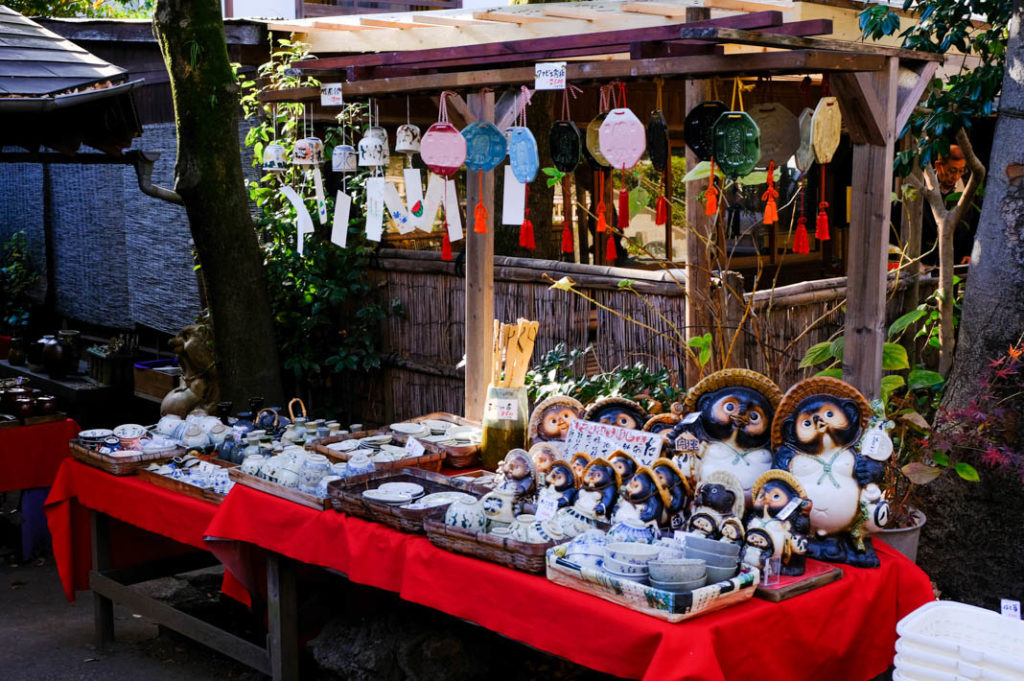 All the soba
While walking around the temple grounds, you've probably noticed many small streams with clear, cool water flowing through them. These streams do more than just provide a nice environment, however; as to make good soba, you need good water! Because of this excellent water source, there is an abundance of soba shops around the temple. Take your time walking around before you choose, as each one has its own unique atmosphere and its own twist on soba. There is definitely no bad choice here, and you are sure to find your favorite. However, if you think soba noodles in a quaint little restaurant on the cute streets by the temple is a good plan for dinner, think again, as most of the restaurants shut down in the evening after the temple is closed, so visit for lunch or in the afternoon before or after walking around the temple.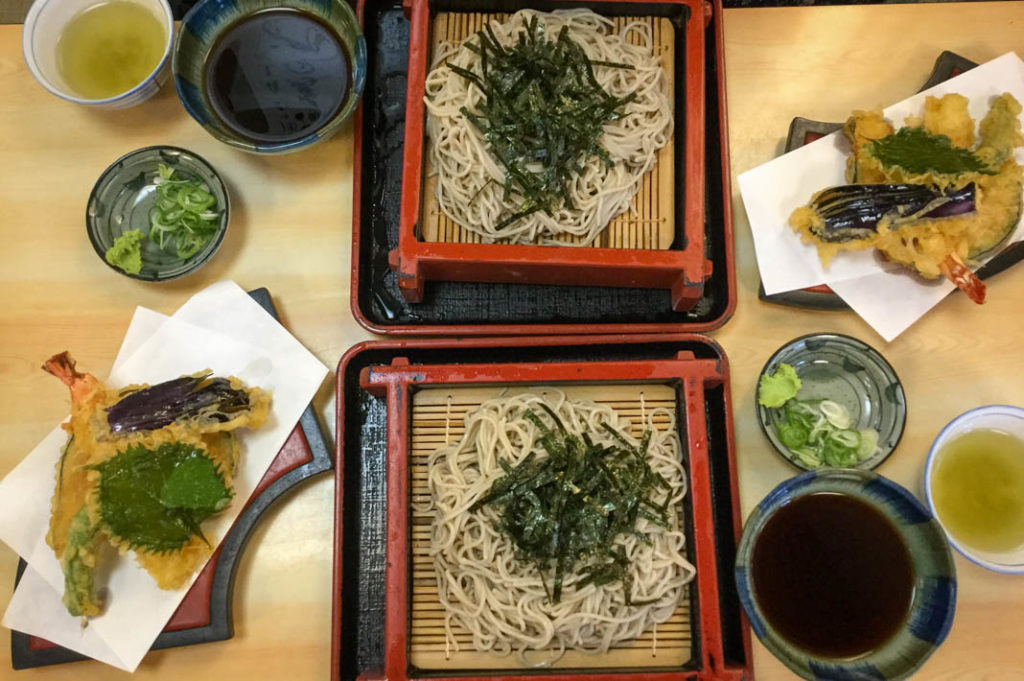 Sightseeing at Jindaiji Temple
The temple complex is built upon a wooded hillside, which further gives you the feeling that you are out of the city in nature, and has a lovely atmosphere in any season. At the center of the murky origins of this venerated site is a love story. Legend has it that a boy named Fukuman fell in love with a girl from a powerful family who opposed their union and separated them by sending the girl to an island. Fukuman prayed to be able to reach her, and a turtle magically appeared and took him to her. Their son founded Jindaiji in the 8th century, and as a result of these romantic origins people commonly come here to pray for luck in love and marriage.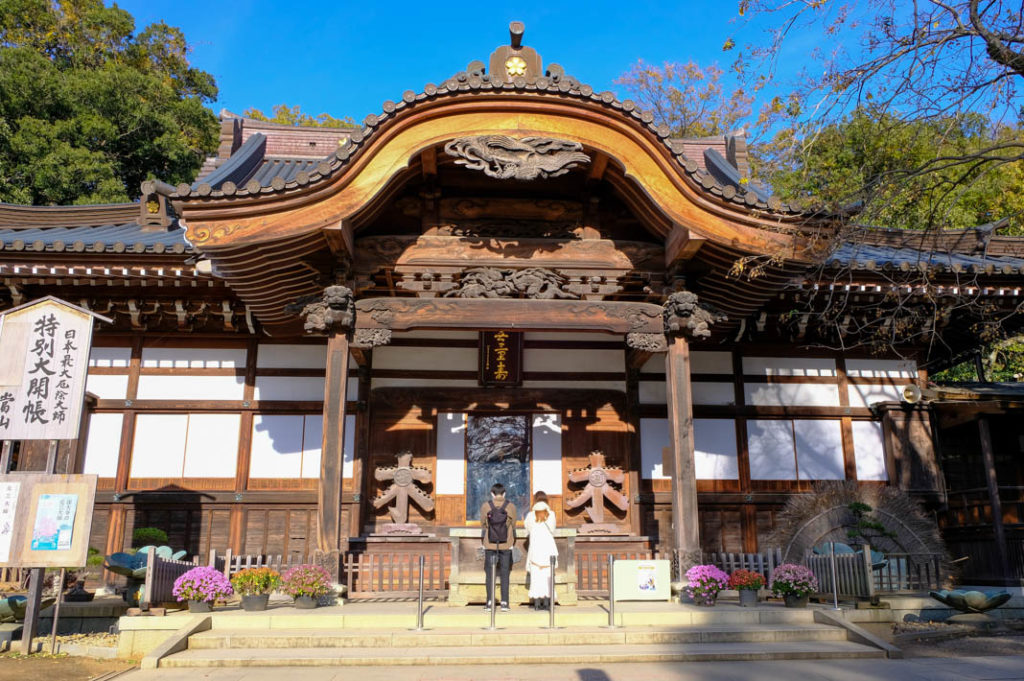 One of the more famous structures at Jindaiiji is the Sanmon Gate, the main gate into the temple. This thatched-roofed wooden gate is the oldest surviving structure on the grounds and has welcomed visitors and pilgrims since 1695. Beyond this gate, there are a few different grandiose halls that you can pray at, containing more pieces of history. The first of these is the Hon-do, the main hall. This giant hall is impressive, but there are also some other interesting things surrounding it. Noteworthy is the shelter for the incense burner in front of it, which survived the fire in 1865 that destroyed much of the temple buildings. You can see scorch marks from this fire on its roof.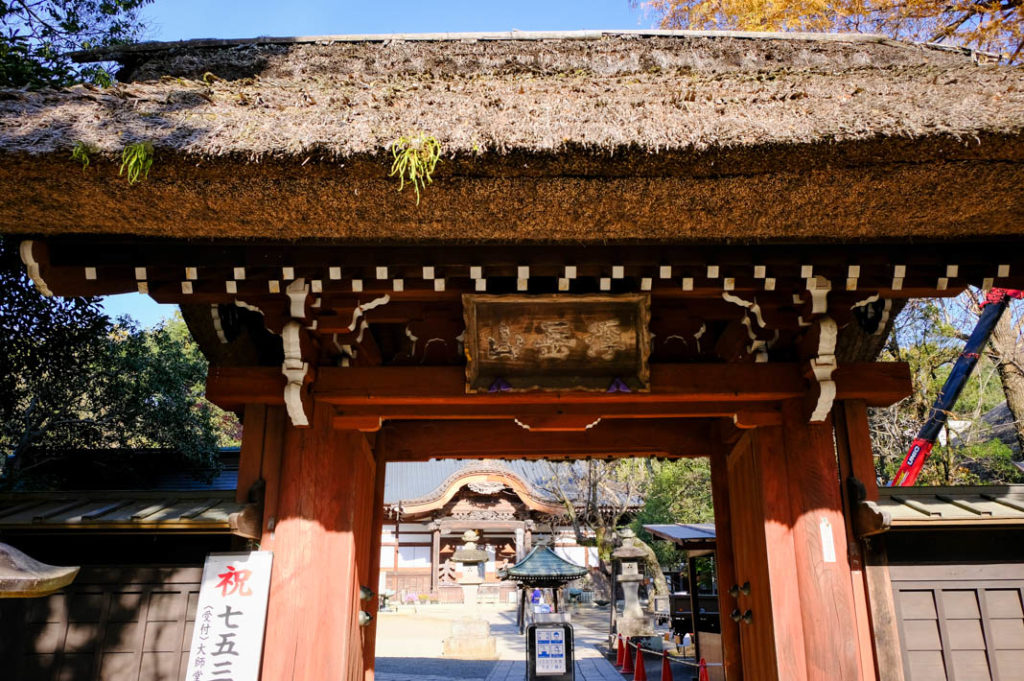 More Temple Halls and Buddhist Relics
Enshrined in the smaller Shaka Hall is the Hakuhoh Buddha, a large, gilded Buddha statue that was discovered underneath one of the other halls in 1909 but dates to the Asuka period (592-710). In order to see this national treasure, you must plan carefully, for it is only viewable on the 8th day of every month at 9:00 am.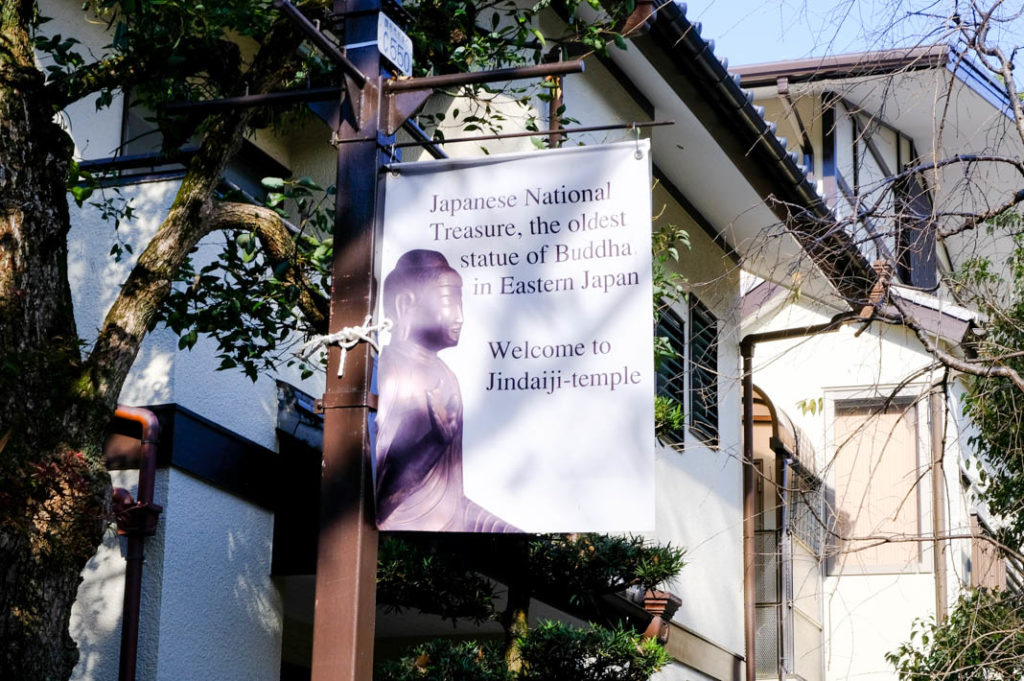 Equally venerated is the statute of Ganzandaishi, a famous monk from the Heian period (794-1185). This statue is enshrined in the appropriately named Ganzandaishi Hall, but you probably won't be able to see it, as it is only displayed every 25 years on the anniversary of his death. However, Ganzandaishi is said to dispel bad luck, so this is a popular hall to come pray at.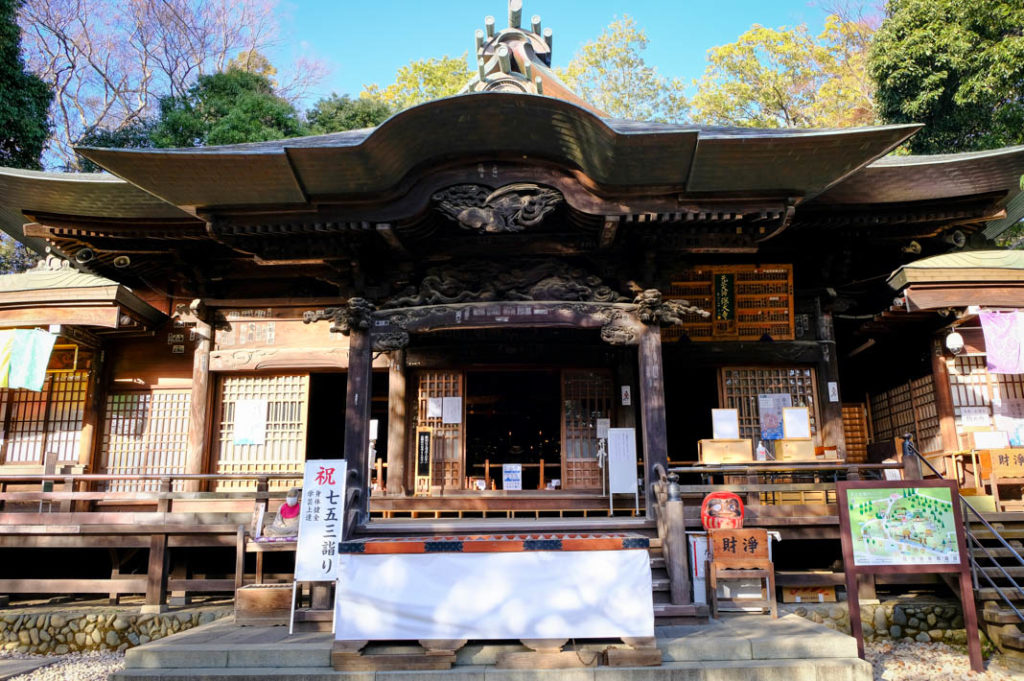 Bring good fortune with Omamori, and tempt fate with Omikuji
Back near the Hon-do is a counter selling omamori, good luck amulets, and omikuji, paper fortunes. Buying these trinkets is a lovely memento for your outing and can make thoughtful gifts, but most of the time these items are only in Japanese. Serendipitously, at Jindaiji Temple there are English translations for both! So go ahead and pick up an omamori for good fortune or luck with health, studies, or love, and try your hand with the omikuji. Will you be blessed with the best of luck, only moderate luck, or will you be cursed? If you don't like your fortune, luckily there's a workaround. Simply tie the omikuji on the wooden rack nearby, and hope your omamori brings you better luck!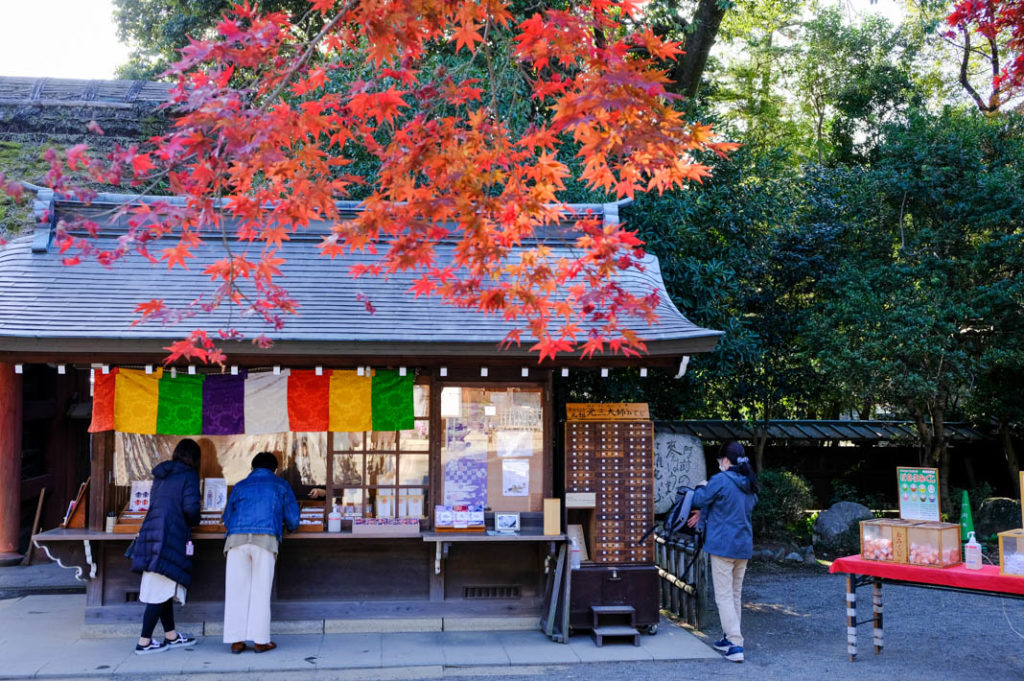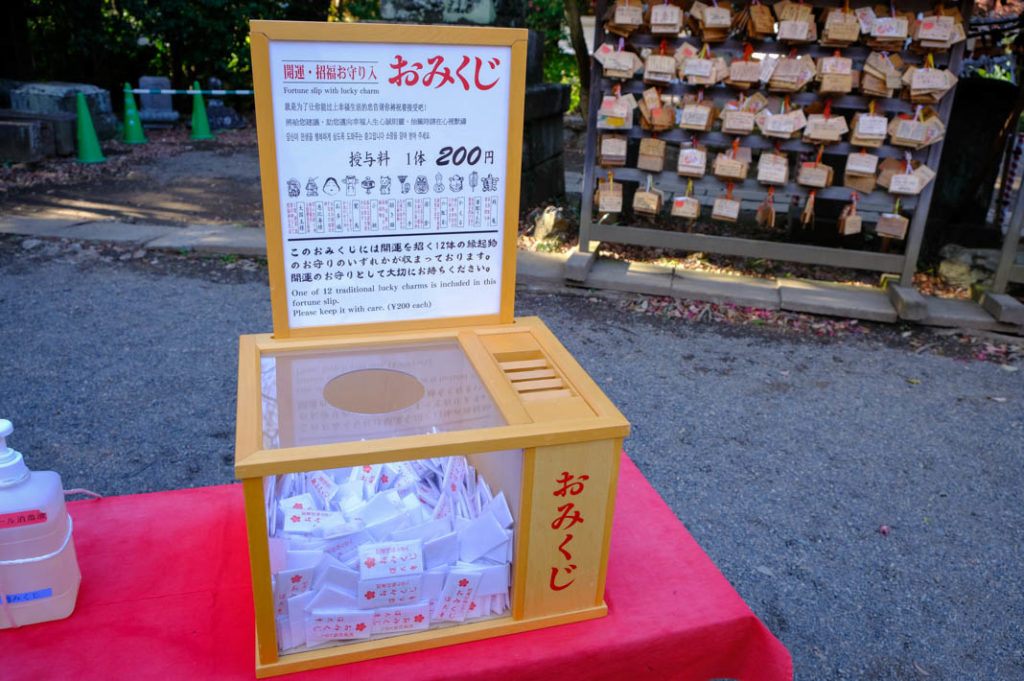 Name: Jindaiji Temple
Address: 5-1 5-1 Jindaiji Motomachi, Chofu, Tokyo
Open: 9:00-17:00
URL: here
Post by Japan Journeys.