Tokyo Station is way more than just a place to change trains! Within the station lies an expansive network of shopping and eating options, from fine dining to convenience stores. For eating and shopping in the area, I'm a big fan of First Avenue at Tokyo Station. Located on the basement floor, this "avenue" is actually broken up into three areas that all specialize in different aspects of Japanese culture: anime/manga characters, ramen, and okashi, or Japanese sweets.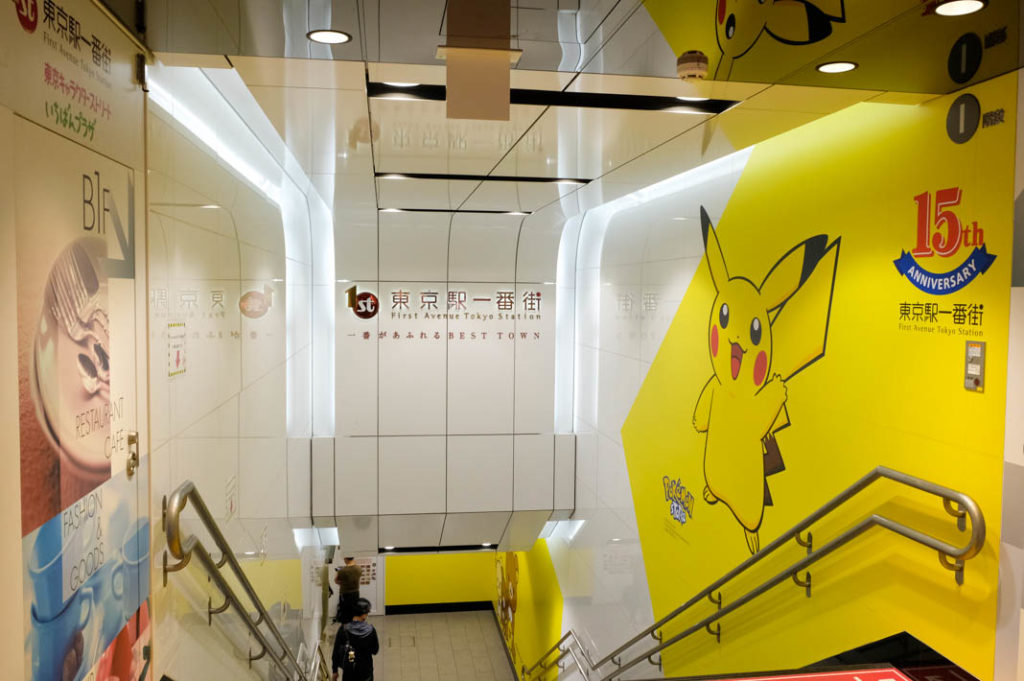 The station is massive, and finding First Avenue can be a little tricky. Once at Tokyo station, head towards the Yaseu Central Exit. First Avenue is within the Gransta dining section, between the Marunouchi and Yaseu sides. As you make your way to the Yaseu side, keep your eyes out for signs towards First Avenue. Also, make sure to go to the B1 level if you aren't already down there.
Hello Kitty, Pikachu, and All the Cuteness
Character Street is where you can find Hello Kitty, Totoro, Pikachu, and other icons of Japanese pop culture. In addition, you will see shops representing countless other characters you may not have heard of before. Anime culture vultures and collectors of anything cute will have a great time browsing the many shops on this underground alley. This is a perfect place to shop for gifts. I personally love hitting up the Ghibli Studios shop to ogle the beautiful collector's items. While a lot of the character items are available at toy stores and specialty shops around the country, here you can find a lot of limited edition products and others you won't find elsewhere, including special Tokyo Station things like Pikachu decked out in a full train conductor's uniform. Too cute!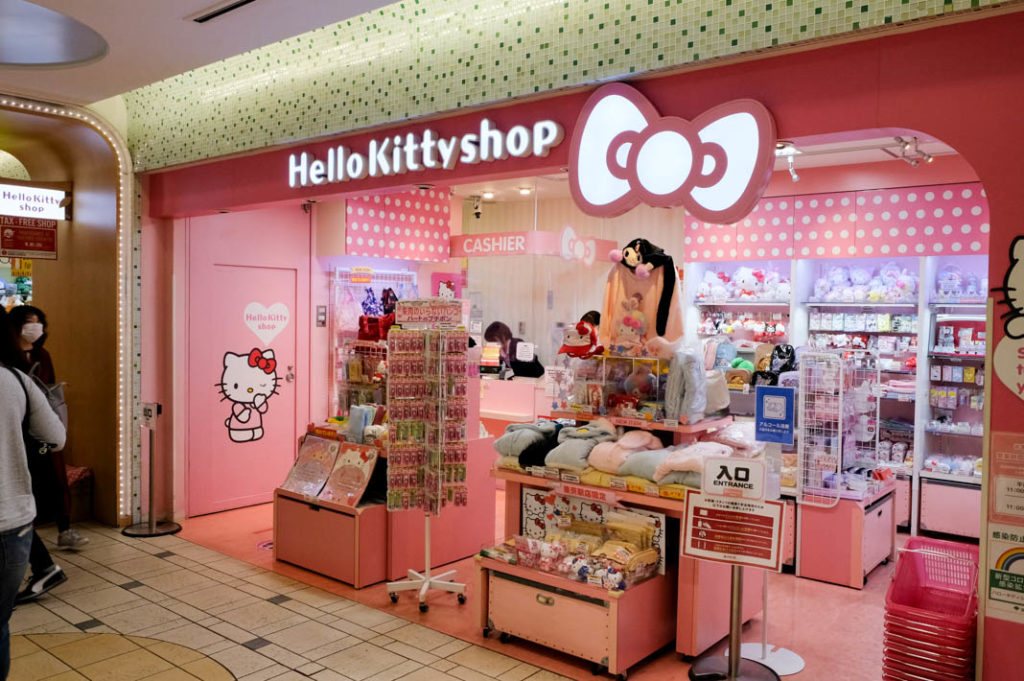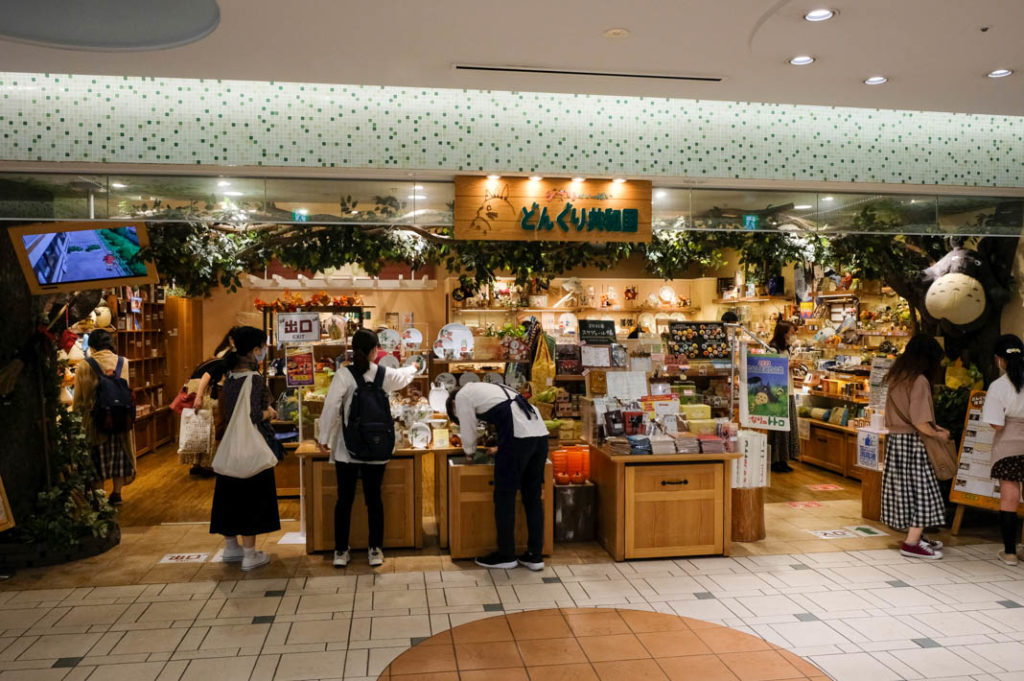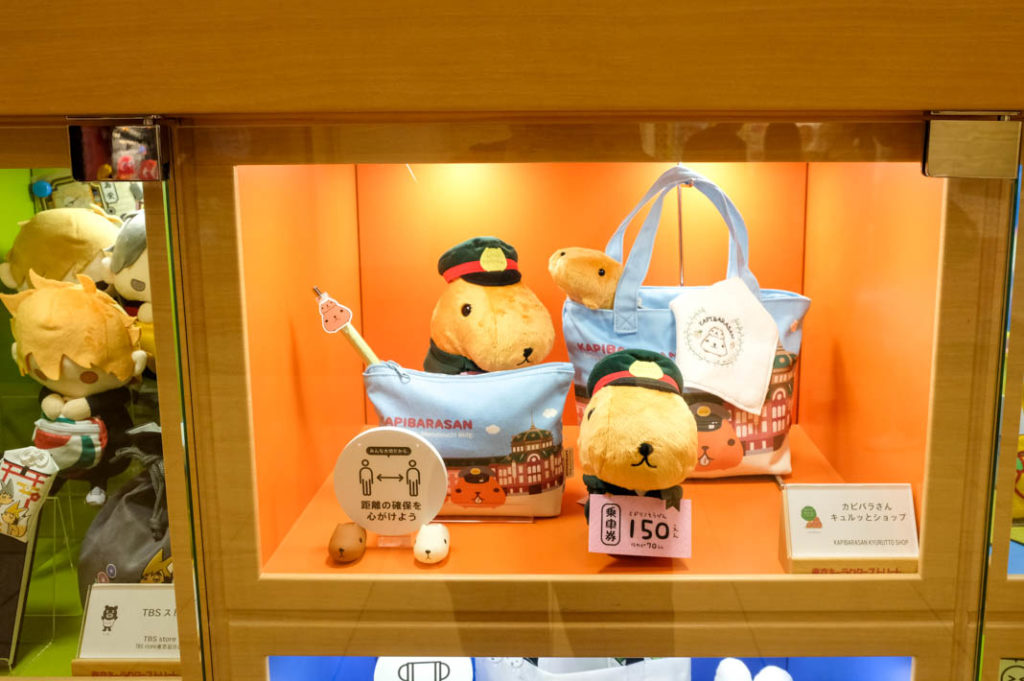 Get Your Slurp on at Ramen Street
Tokyo Station has endless dining options, but one of our favorites is Ramen Street. Exactly as the name implies, this underground street contains a wide variety of ramen restaurants all serving different varieties of the iconic Japanese dish. From simple salt broth or rich pork-bone broth ramen to more unique options like a three-cheese mazesoba, whatever your ramen craving, you will be sure to find it among this line-up of the best ramen the country has to offer. One of my favorites here is Soiranoiro. This restaurant feels a bit more fun and modern than the more traditional choices. The diverse menu includes vegan and vegetarian choices alongside meatier options, making this a great place for mixed groups. Take a look at the full menu here.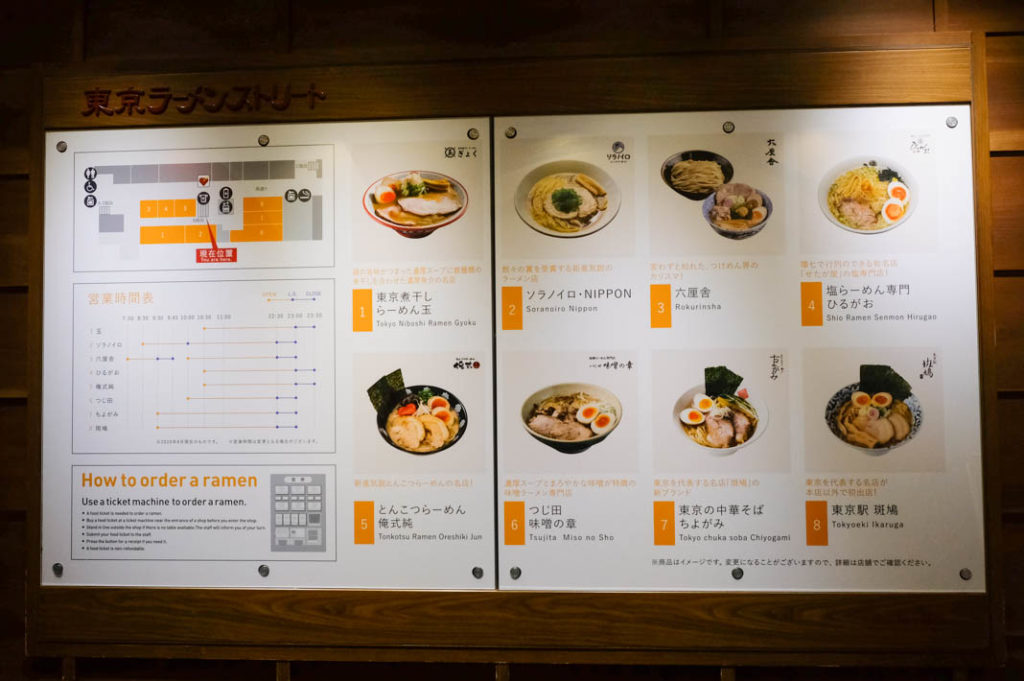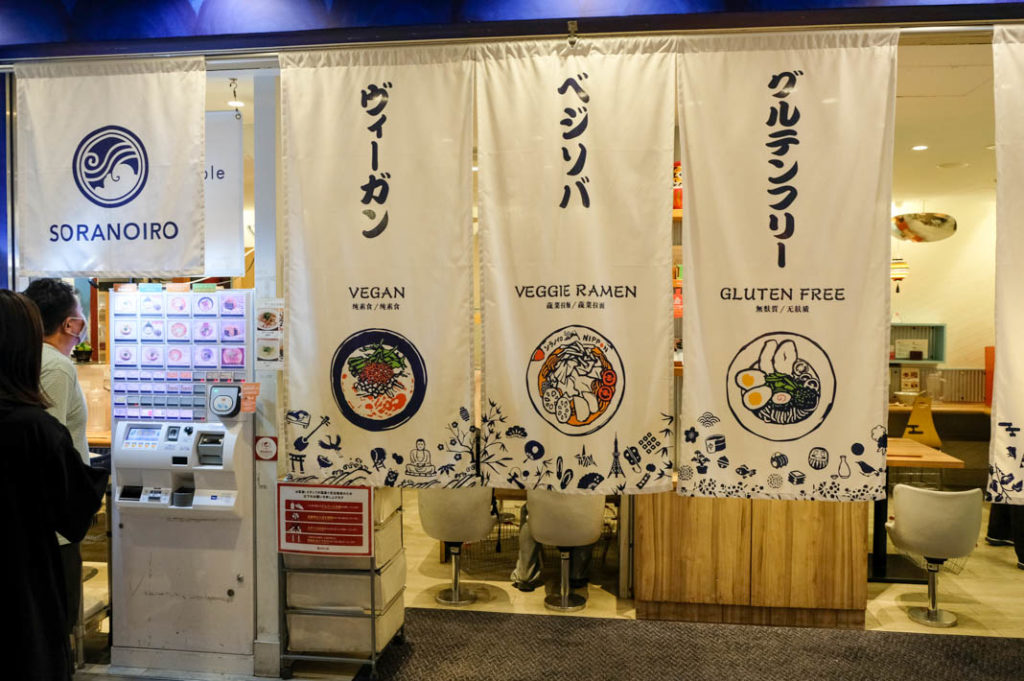 It may be surprising to learn that Tokyo Station has not one, but two shops specializing in vegan ramen. The second is T's Tantan, which is not located on Ramen Street but deserves a mention for serving up rich, sesame tantan broth that is completely vegan while still being absolutely delicious. In fact, everything at this charming restaurant is plant-based, including the gyozas, which get an A+ from me! However, note that T's Tantan is actually on the Keiyo tracks, so you must enter at the ticket gate to eat there.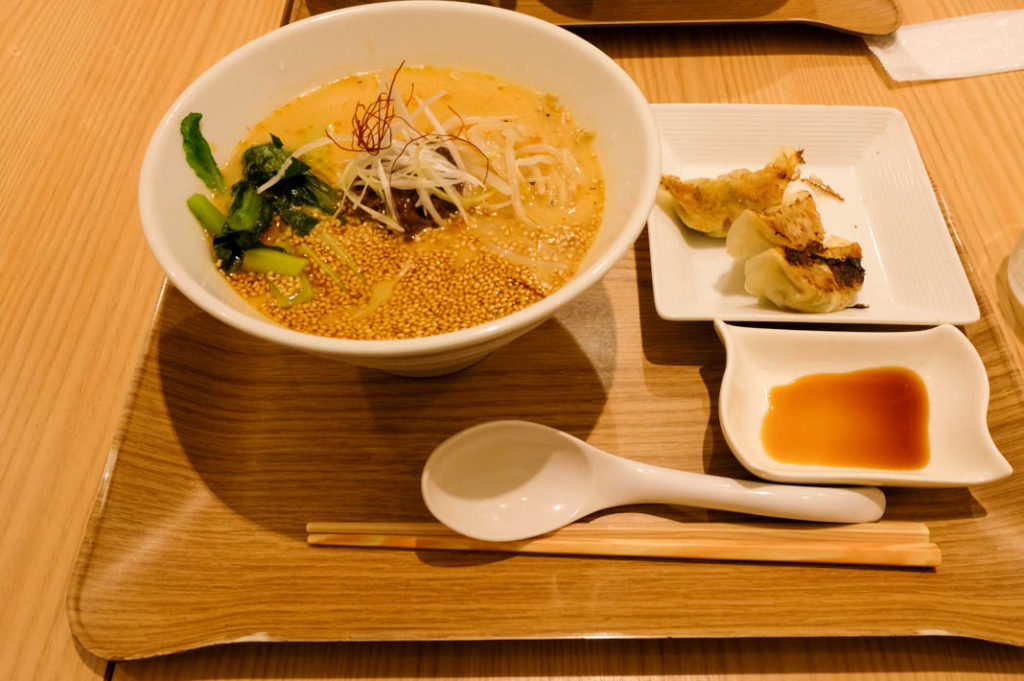 Sweets and Treats, Japanese Style
Okashi Land offers a huge variety of different kinds of Japanese sweets. Before I visited, I assumed this meant more traditional things like mochi and red bean, but I was happily mistaken! The shops here represent the major snack and sweet companies of Japan. This section might not be as relevant to tourists as to locals. To fans of these brands, however, this will be snack heaven!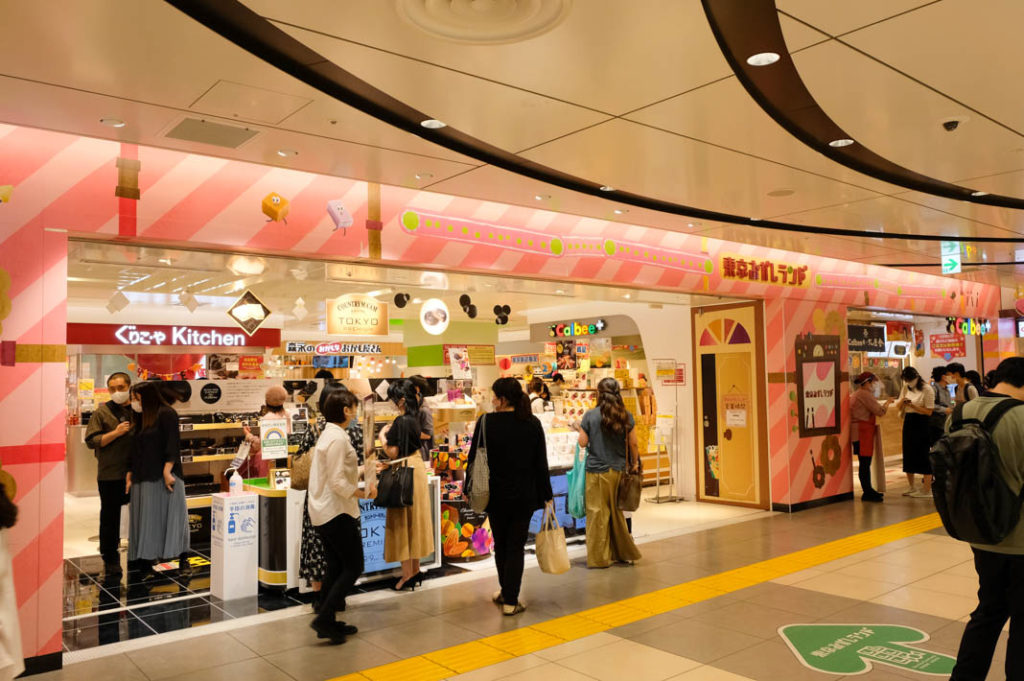 As one would expect, Okashi Land is the place to go to find things that you won't find in the convenience stores, and many of the shops here carry items highlighting different regional flavors from around Japan. Hi-Chew fans will gape at the huge selection at the Morinaga shop, including Tohoku apple and Okinawa shikuwasa, a citrus fruit. Lovers of Pocky will want to snatch up the giant rainbow Dream Pocky assortment from the Glico store. My personal favorite is the Calbee shop. I've always enjoyed their potato snacks, but the shop in Okashi Land includes so many flavors I'd never seen before, such as curry, lemon, Hokkaido butter, and sweet potato. Also, you can pick up a lot of merch such as stationery and tableware, and there's even a snack bar where you can watch fries being made before your eyes!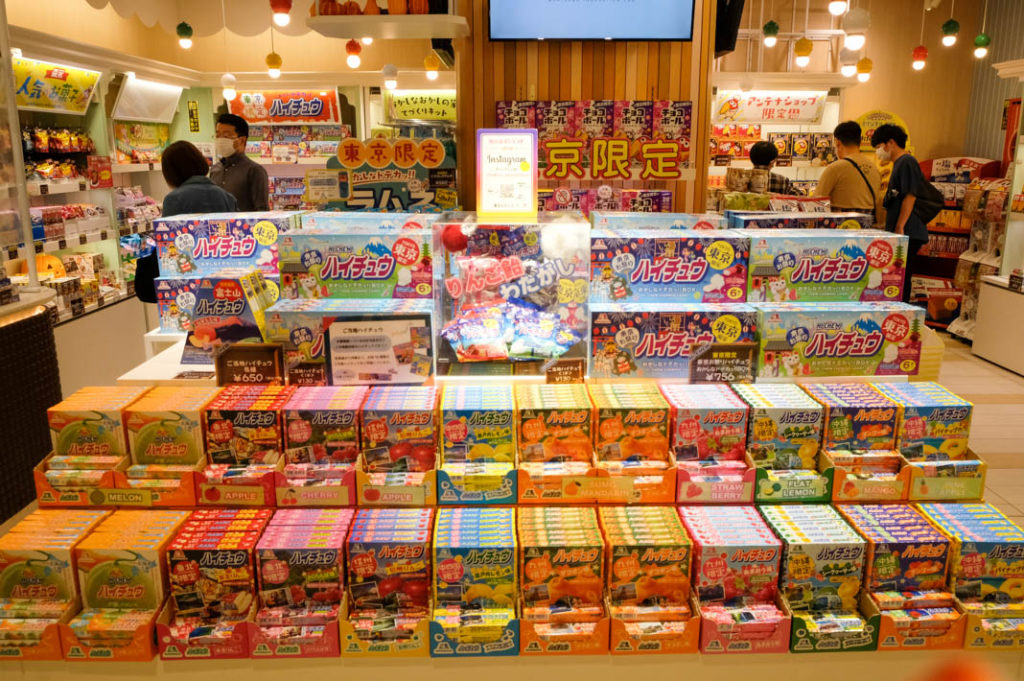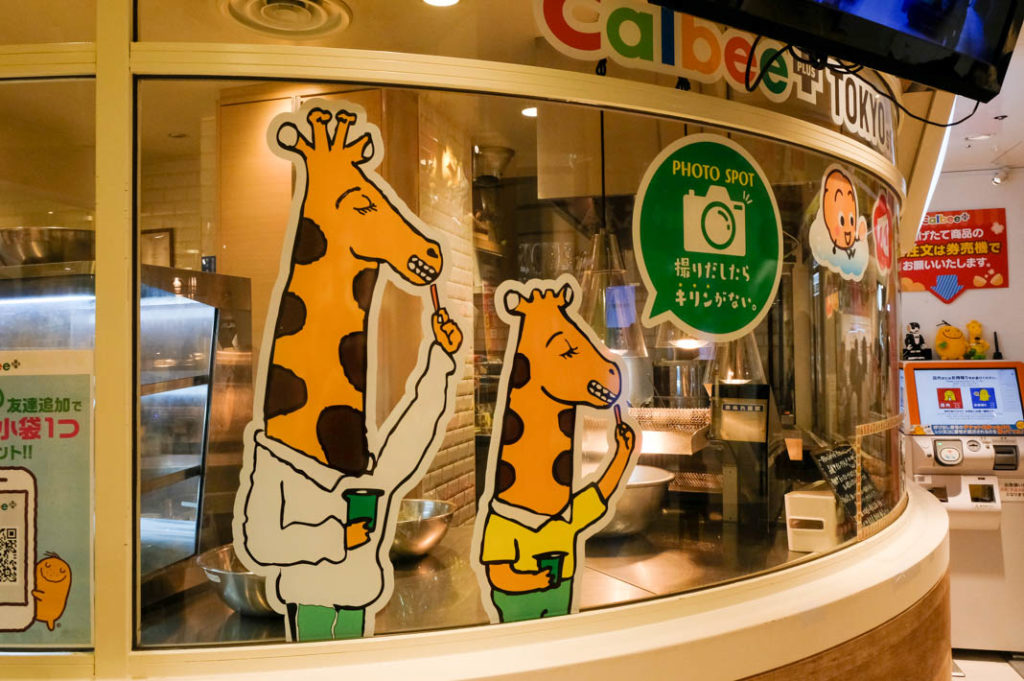 After all this shopping and snacking, it's time for a drink, don't you think? In this regard, Tokyo Station does not disappoint, both within the station and the hotels located around the perimeter. Read the conclusion of our station exploration to discover the best bars at Tokyo Station.
Name: First Avenue Tokyo Station
Address: 1-9-1 Marunouchi, Chiyoda-ku, Tokyo
Open: 10:00-20:00
URL: here
Post by Japan Journeys.