Nagano's Kiso Valley, with its wooded hills and pristine waters, is the perfect nature escape. From my base in Kiso-Fukushima, I had already explored the charming town, hiked the ancient Nakasendo trail and visited the Akasawa Natural Recreational Forest. Keen to spend another day outdoors, I decided to try my hand at kayaking in Japan. And, from the information gathered at the Kiso Fukushima Tourist Information Center, it seemed that the remote Otaki Village was the perfect place to do so.  
About Otaki Village
Otaki Village, located at the base of Mount Ontake, is decidedly off the beaten track. The area is 97% forested, home to pure mountain streams and lakes and various pilgrimage trails to the summit. It's truly an outdoor lover's paradise and a wonderful place to get away from it all. The village itself sidles the banks of the Otaki River and its 800 odd residents have warmly welcomed and accommodated pilgrims since ancient times. Head to the Otaki Tourist Information Center to get the lowdown on shops and restaurants.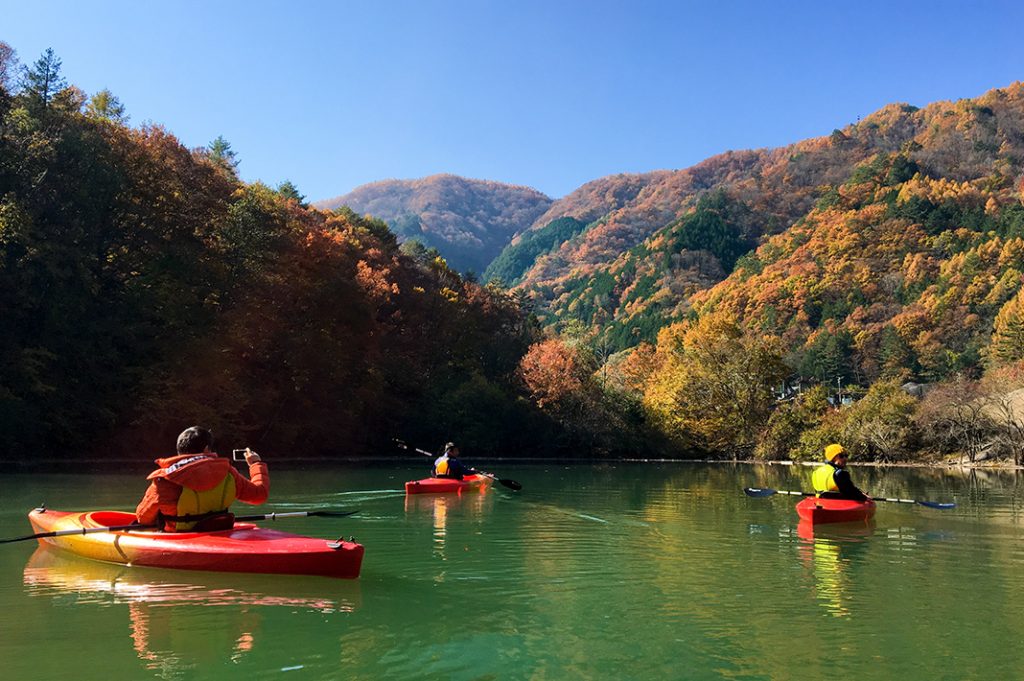 Getting There
From Kiso-Fukushima Station, you can reach Otaki Village in 30 minutes by car. Though for those without wheels, it's 40 minutes by "Ontake Kotsu" bus. These buses run roughly every two hours and the last bus departs Otaki around 4:35 pm. Check the Information Center on either end for timetables. 
Reserve your spot
Otaki is quite remote so it's important to book your kayaking a few days ahead of time. If there are no bookings, the operators won't be waiting around for walk-ins. You can book tickets online, otherwise, ask the staff at Kiso Fukushima Tourist Information Center to reserve over the phone. A quick online search will show you that there are two popular kayaking spots in the area; Lake Ontake or Lake Shizenko. We opt for the former, deep in the mountains, 1,100m above sea level.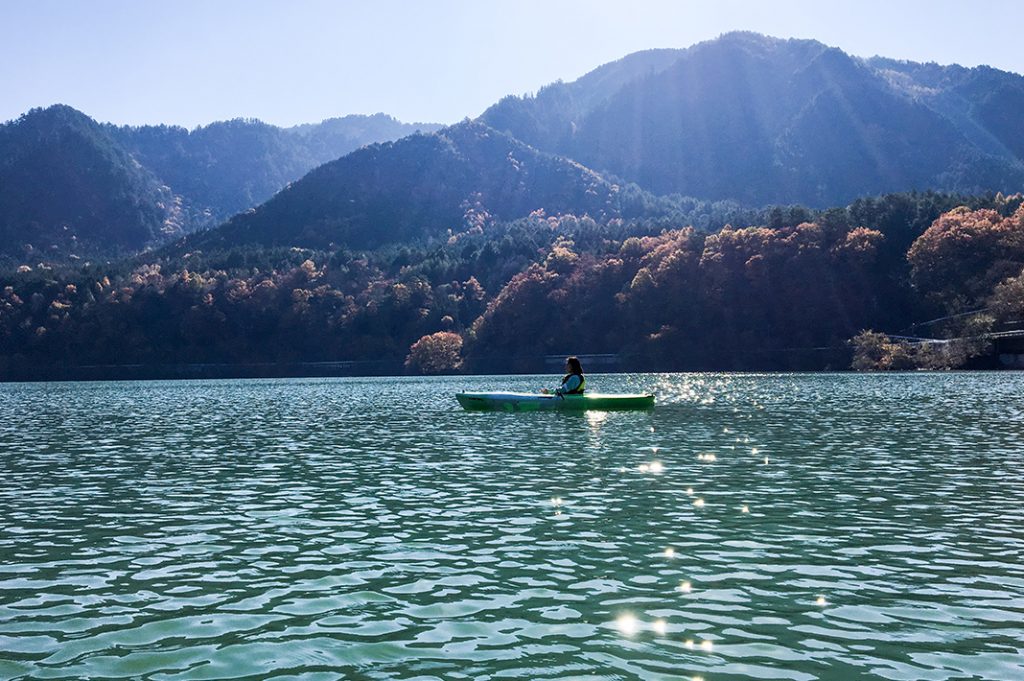 Kayaking Lake Ontake
There's nothing like the weightless feeling of floating on water; the most gentle paddle stroke jettisoning you forward. On the wide-open lake, surrounded by forested mountains, silence envelops me. Alone with my thoughts, I paddle along the lake's edges to glimpse the birdlife living among the autumn foliage.    
After some free time exploring the lake, our guide leads us under a bridge and into a remote section of the river. It's a different landscape here; overhanging trees, water rushing over rocks and crystal clear water that grants views of the rocky riverbed.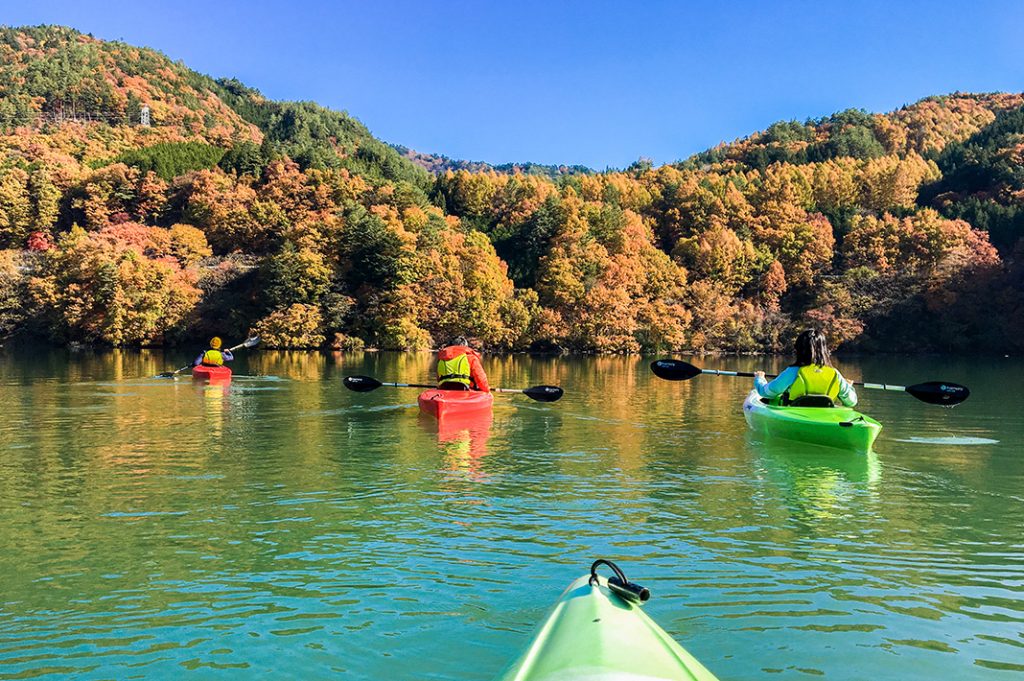 The Otaki area has a quiet, laid-back atmosphere that makes for a perfect escape into nature. The kayaking experience was immensely relaxing and the perfect activity to soothe my soul. For those wanting to stay longer, perhaps to include a Mount Ontake hike, the village has accommodation options to facilitate those plans.
Location: Otaki Village is located in Nagano's Kiso Valley. The main access point is via train to Kiso Fukushima Station.
Duration: Usually around 2 hours (9:00am–11:00am or 1:00pm–3:00pm) 
Open: Roughly May–November (check website for details) 
More Information: http://www.ontake.jp/
Post by Japan Journeys.