Japanese pizza is notoriously 'weird'—as many disgruntled expats might like to complain. Putting mayonnaise and corn on pizza certainly falls under 'unorthodox' in our book, to put it mildly! However, Tokyo is home to many an excellent pizzeria. Thanks to the national trait of obsessiveness and getting the details right, there are a handful of restaurants in town turning out fantastic wood-fired pies that far surpass your average pizza parlour in Italy. One of these places is Pizzeria e trattoria da ISA in Nakameguro.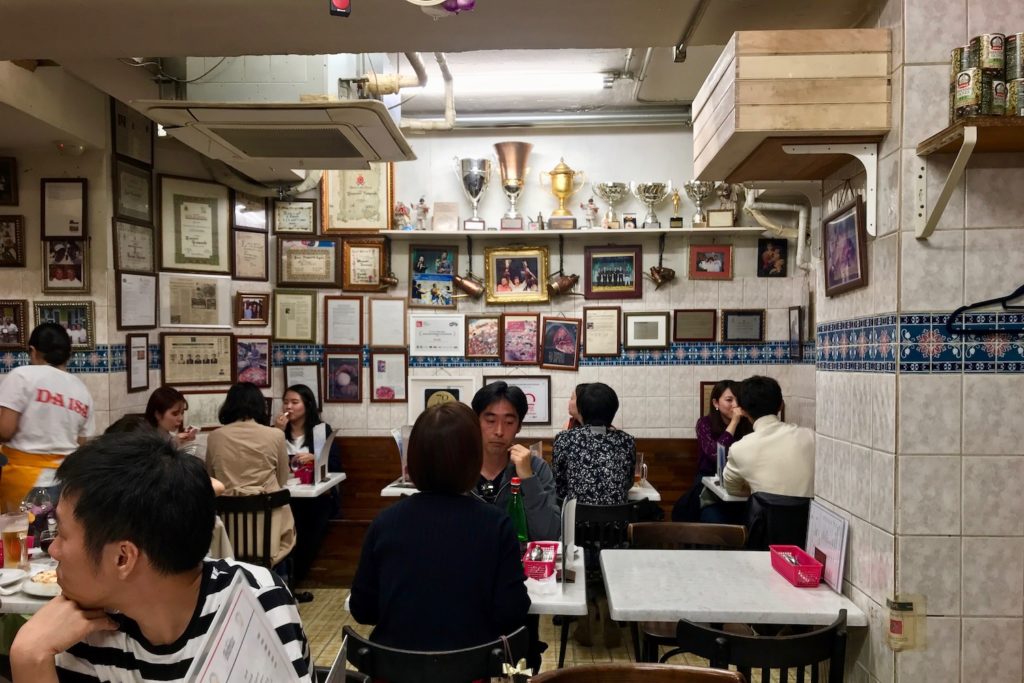 Inside da ISA
Whether you're here at lunch hours or in the evening, you're almost certain to see a queue of hungry diners waiting patiently outside da ISA. This is how it's been since the restaurant opened its doors to pizza lovers in early 2010. It feels like a trattoria in Naples inside, utterly down-to-earth and no-frills. There's a sense that they've crammed as many tables as they possibly could next to each other, waitstaff adroitly squeezing in and out of the gaps between. Like a good canteen, it's buzzing and cheerful and lively with conversation—not quite a romantic first-date restaurant. Still, it's great for a casual night out.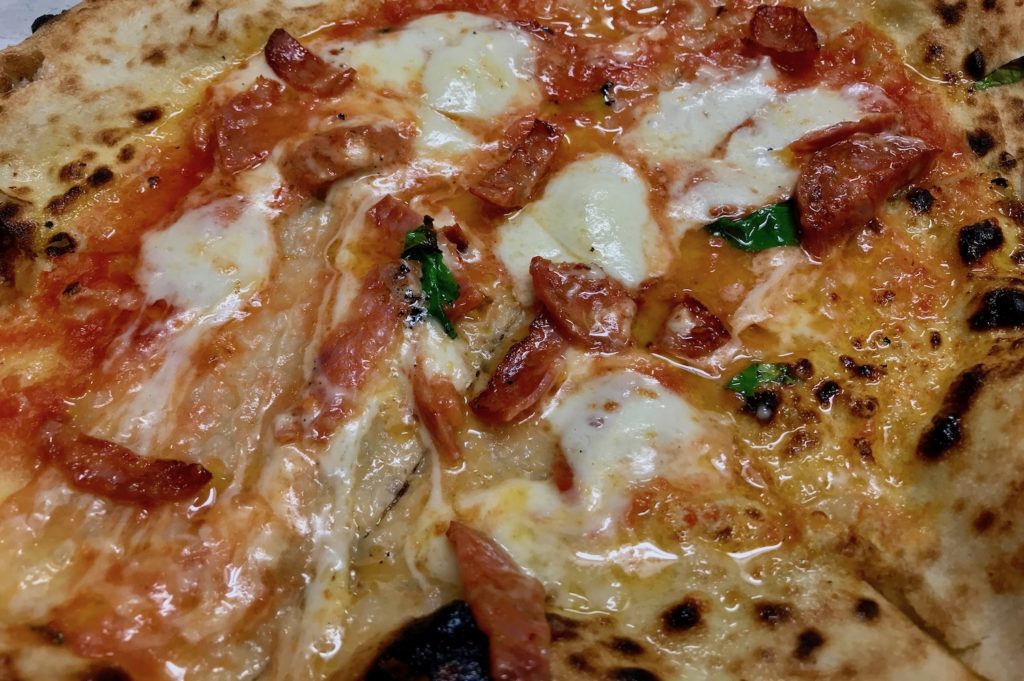 What to order at da ISA
Pies arrive at the table hot from the oven, distinctly charred, a slick of olive oil and melted mozzarella greasing the whole affair. The sourdough crust has a lovely chew and pull to each bite. We love how thin it is—so much so that you'll want to fold each slice to eat.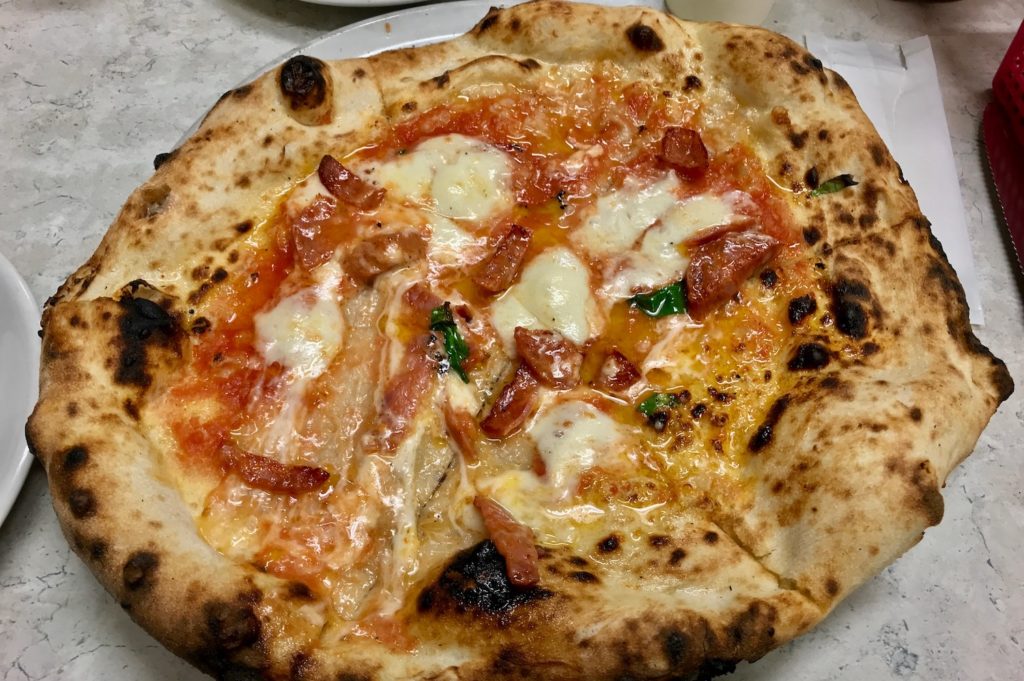 Wood-fired pies here are generally variants on classic Margherita or Marinara styles, and they rarely stray from the orthodox. Salami, prosciutto, Parma ham, parmigiana, mozzarella—this is a taste of the old country, and the (imported) ingredients are about as good as you can ask for at the price point. This isn't the place for pineapple, seaweed, mayonnaise, or corn.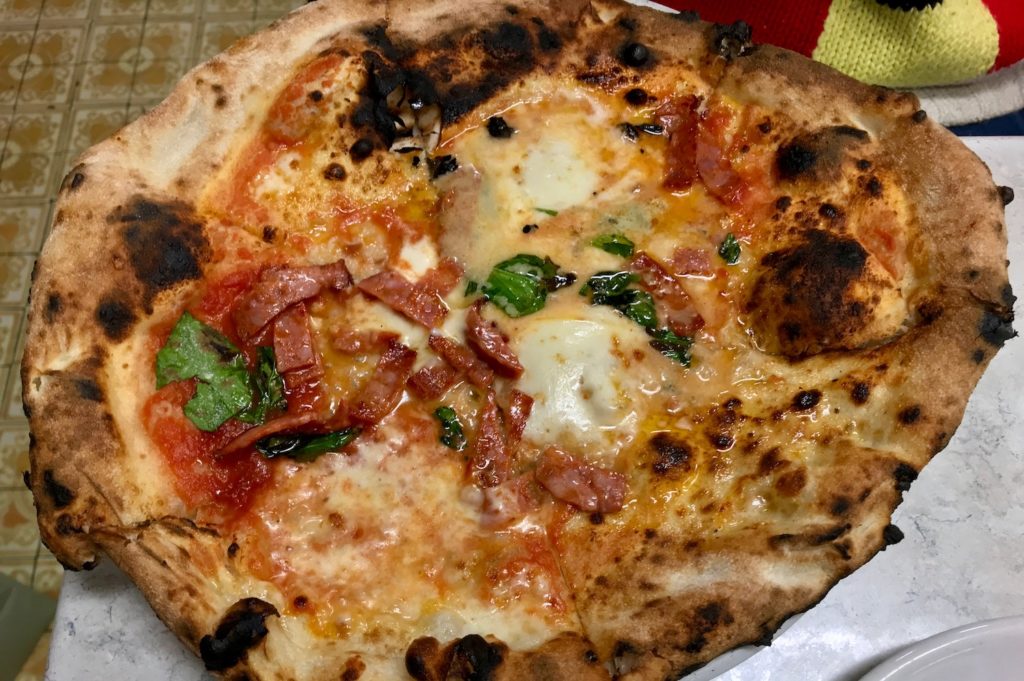 There's lots to choose from at da ISA, and it really depends on how much stuff you like on your pizza. We loved the Maestro Kitano—the salami and Parma ham dishing out the umami, and the gorgonzola bringing the blue cheese funk to each bite. Glorious. The Diavola, with basil and salami, is no less delicious. Cheese fans should order the Quattro Formaggi. Who could resist taleggio, Parmesan, Gorgonzola, and mozzarella mingling in each bite?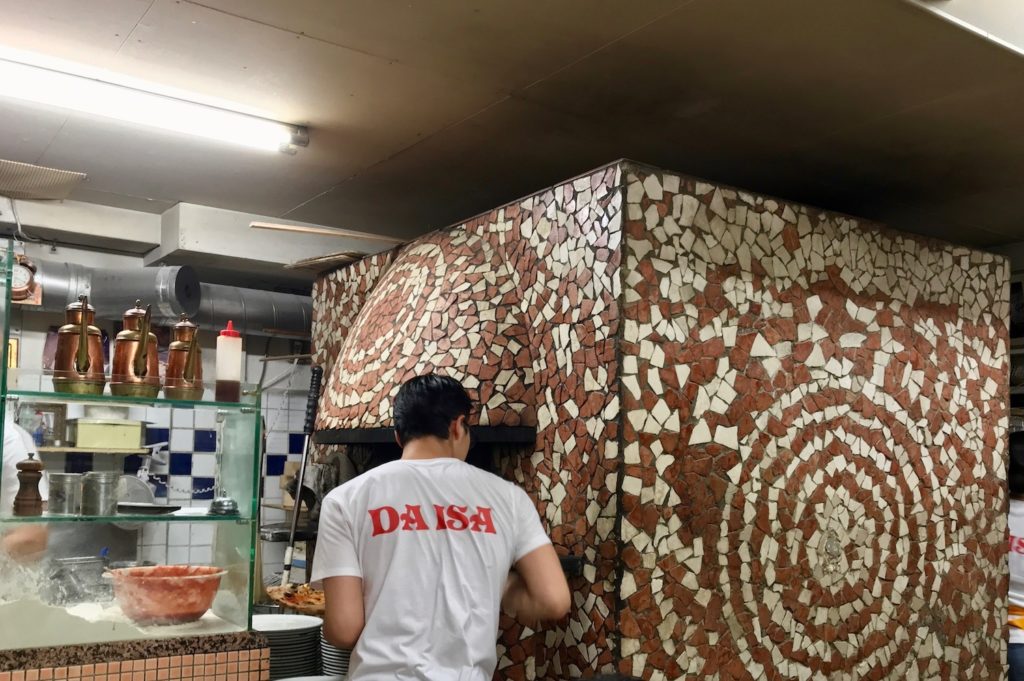 If there is any small downside to dinner at da ISA, it's the occasionally-long wait times—the agony of watching everyone else scarf down pizza while you're standing in the cold. That, and pies are on the slightly pricey side. Just remind yourself that it's cheaper than a flight to Italy. Or, go at lunch for bargain prices.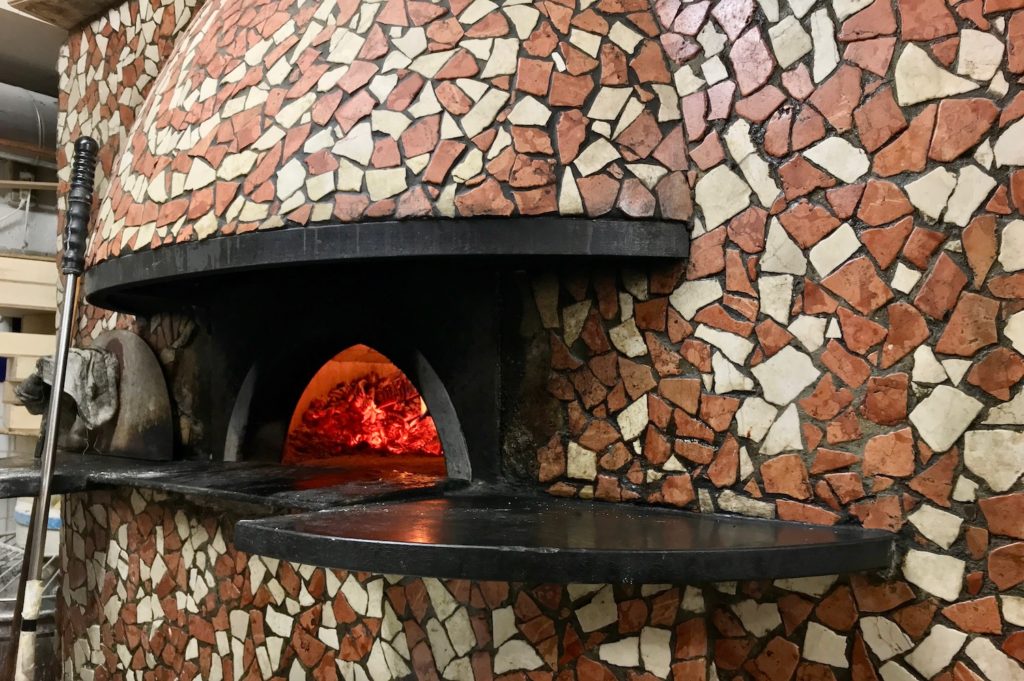 How to get here
da ISA is a 5 minute walk from Nakameguro Station's main exit. After coming through the ticket gates, cross the main road toward Tsutaya Bookstore and head to your left. Walk for five minutes and you'll come upon it. See what else to do in Nakameguro here.
Name: Pizzeria e trattoria da ISA
Address: 1 Chome-28-9 Aobadai (Nakameguro), Meguro City, Tokyo 153-0042
Open: 11:30am–3:00pm, 6:00pm until sold out. Closed Sundays and public holidays.
Website: http://www.da-isa.jp/index.html
Post by Japan Journeys.