Come the first spurt of hot sunshine and 30-degree-Celsius weather, you will unmistakably start seeing tsurishinobu, a type of ornamental hanging fern bought in the summer period (June into July).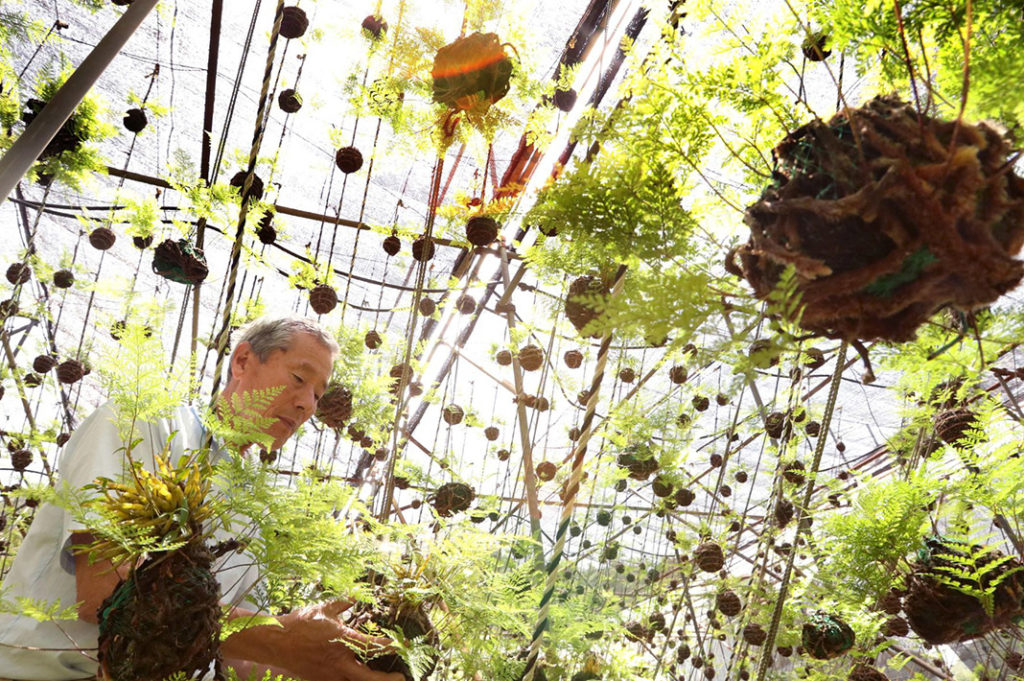 A craft believed to have originated in the Edo period, the plants in Tsurishinobu En (Garden) in Takarazuka, Hyogo Prefecture, were between 9 and 80 centimeters in diameter, created by the Shinobu variety of fern and wild orchid, together with fertilizer.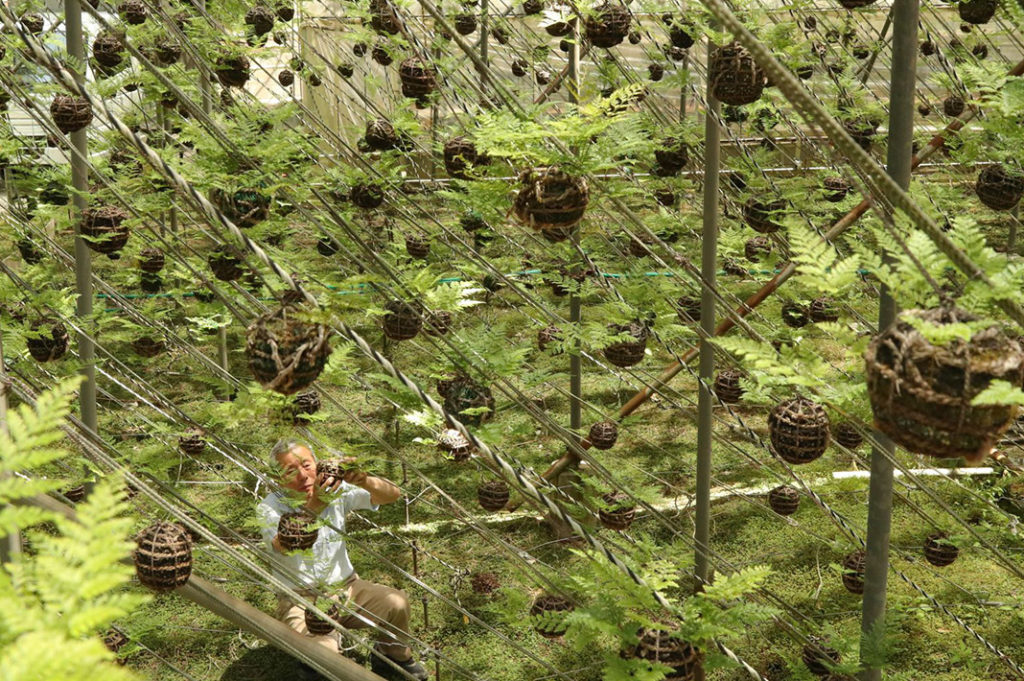 (You can read the rest of this article at this link. This article was first published on July 30, 2019, on JAPAN Forward, who aim to reveal the true face of Japan to the English speaking world in areas ranging from politics to sports and pop culture.)
Name: Tsuri Shinobu Garden (つりしのぶ園)
Address: Hyogo Prefecture, Google map link
URL: official site
Click here to view our other articles.