Shimokitazawa is known for vintage fashion, soup curry, and cafes. The unceasing renovation and construction has changed the face of this youth enclave in the last few years, and many beloved shops have now shuttered. Luckily there are still some great local izakaya in the area. One we like is Tobusakana, a seafood izakaya just a few minutes away from the station.
Tobusakana specializes in seafood, with a smattering of meat and vegetable side dishes. If you've never been to an izakaya before, think of it as a restaurant where you order a number of small dishes to share over drinks. You could visit on your own if you prefer—izakaya are usually quite solo diner-friendly. This does prevent you from trying a variety of dishes though.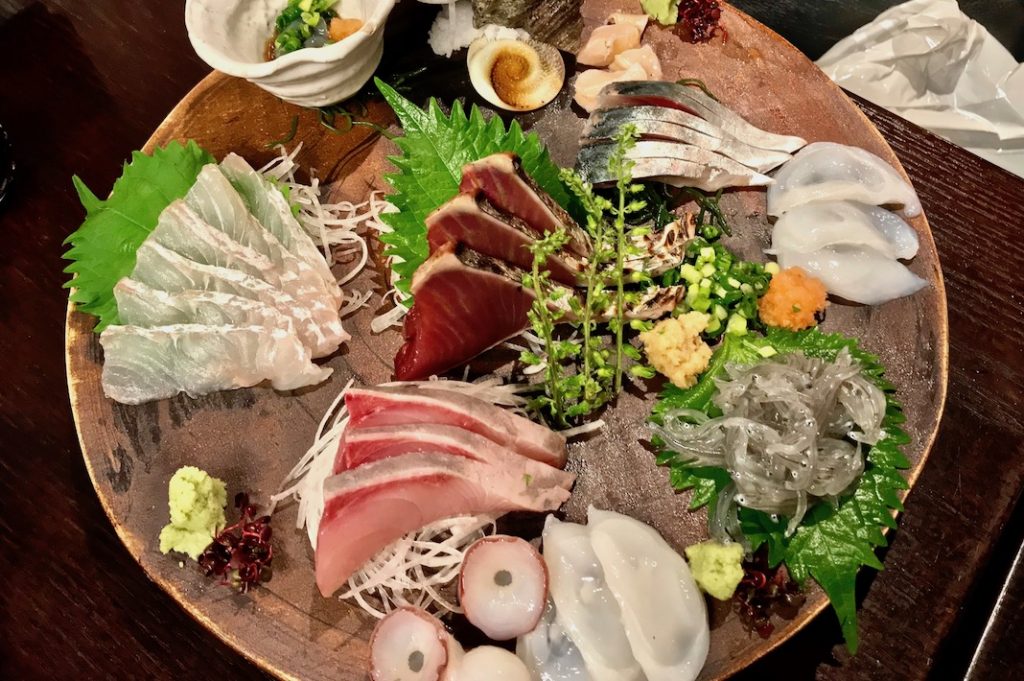 What to order at Tobusakana
One of the dishes I like most at Tobusakana is their sashimi moriawase. It's simple but excellent. You get a wonderful variety of beautifully presented, fresh seasonal raw fish. There are the usual suspects, like yellowtail, skipjack bonito, and sea bream, but also octopus, silvery raw sardines, crunchy slices of sea snail. This mixed sashimi platter is a real bargain at just JPY1000 per person!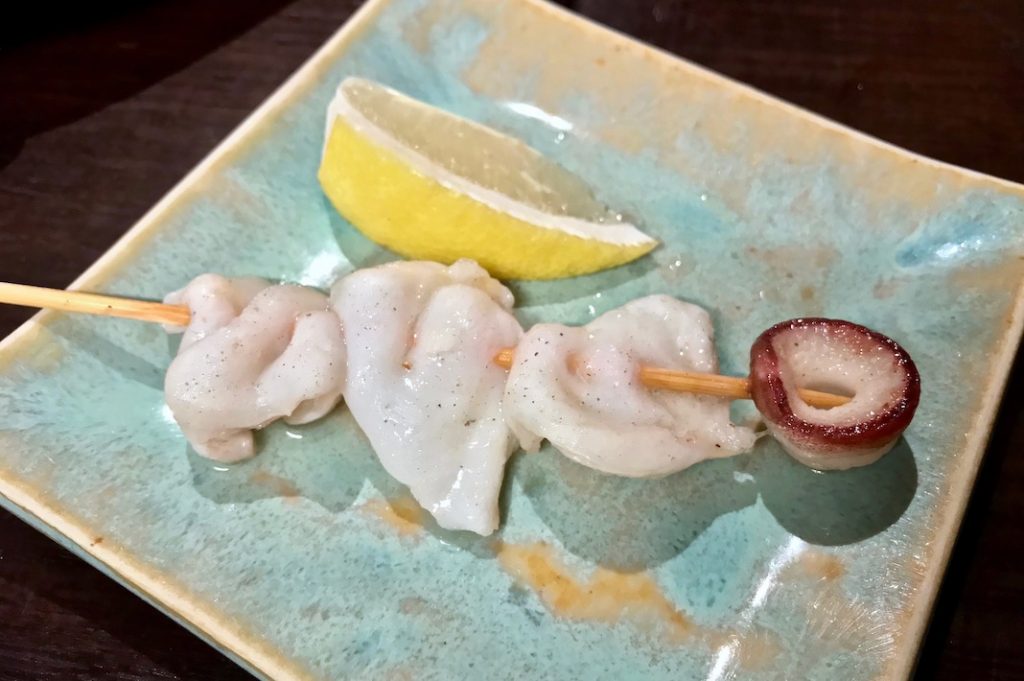 I also love the variety of starters they present you with. The starter, or otooshi is essentially what you get for the per person cover charge. It could be anything—we had a stick of grilled octopus and a little bowl of deliciously savory simmered ferns.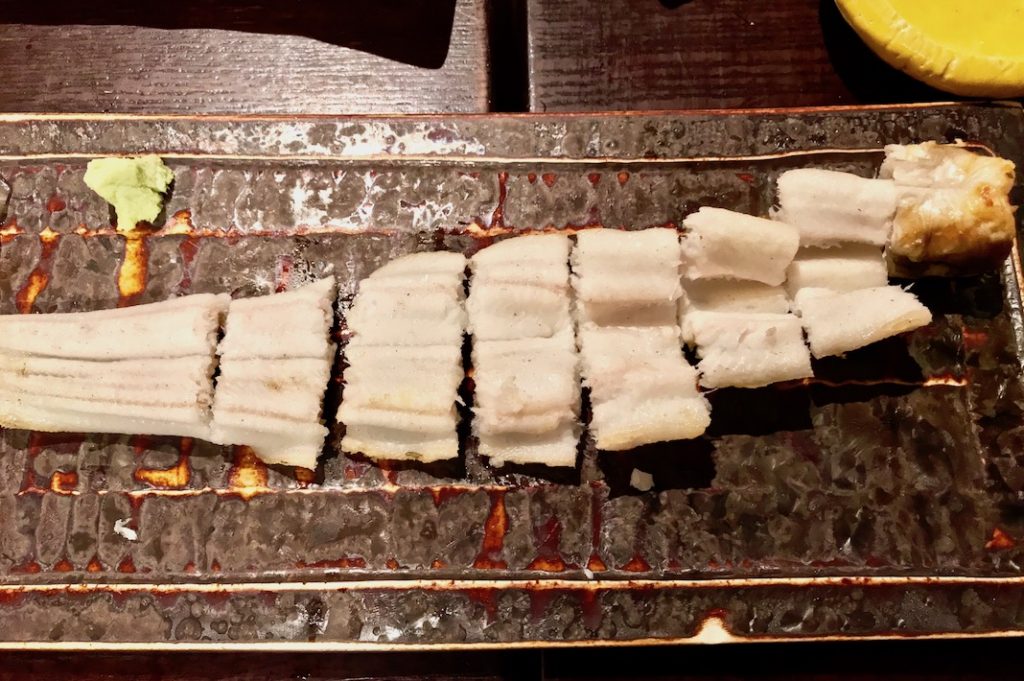 Most items on the menu are pretty well-executed. For instance, their croquette is a sure winner with most diners. Their octopus and romanesco salad wasn't bad, even if the dressing was a little too acidic for me. My friends and I gravitate towards seasonal offerings, such as the grilled young corn in early summer. At its best, the corn is sweet, tender, and a little smoky.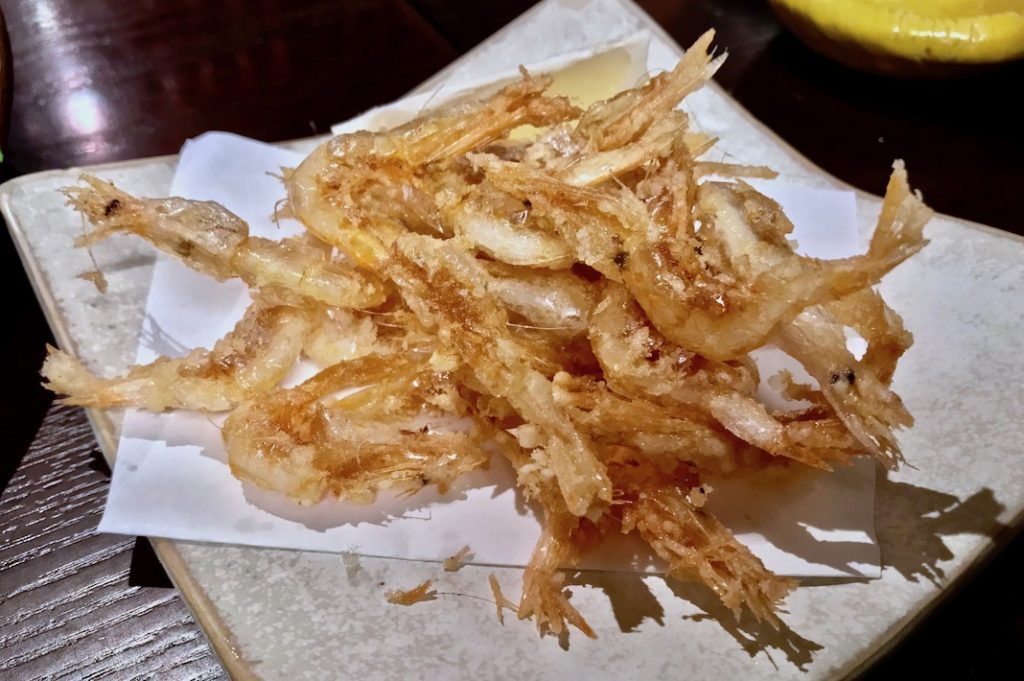 But Tobusakana is a seafood izakaya, and you can't go wrong with sampling your way across the gamut of fish and shellfish on the menu. Deep-fried baby white shrimp are sweet, crunchy, and utterly moreish. I'd be happy if they sold this instead of popcorn at the cinema. And who could say no to grilled ocean eel (anago)?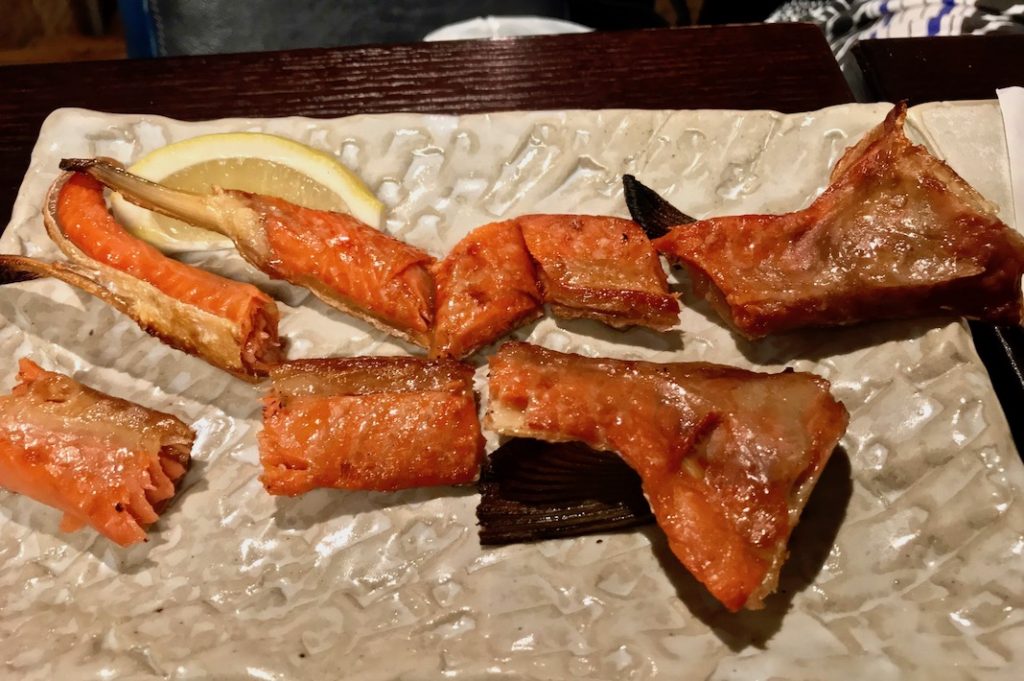 Another standout here is the grilled smoked salmon belly. Why don't more izakaya offer this? It combines the best of smoked salmon and grilled salmon in a single dish—all the umami and hot, dripping fat in a single bite. Fantastic with sake and rice.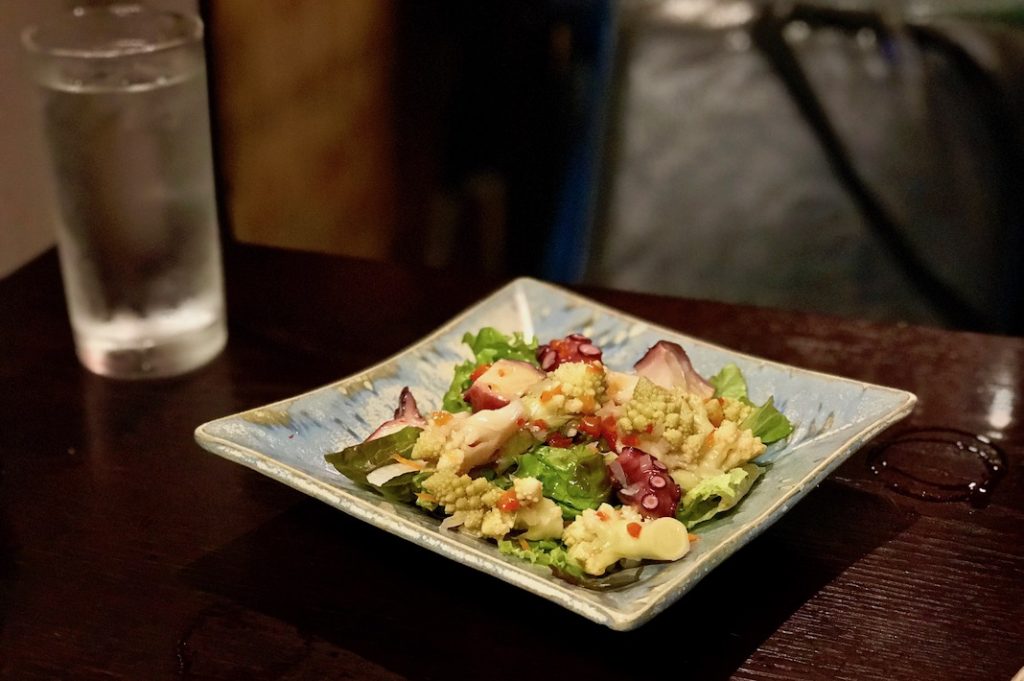 How to get here
Tobusakana is a short 2-minute walk from the Southwest exit of Shimokitazawa Station. If you can, bring a Japanese-speaking friend with you. To our knowledge, this seafood izakaya doesn't have an English-language menu (and it changes daily anyway).
Name: Tobusakana
Address: 5 Chome-36-9 Daizawa, Setagaya City, Tokyo 155-0032
Open: 17:30–24:00 (Closed Wednesdays)
URL: http://tobu-sakana.jugem.jp/
Post by Japan Journeys.