"The Japanese people just do everything so authentically. They copy every last detail and make sure it's perfect". This is a constant refrain from outsiders witnessing Japanese culture for the first time, especially food and drink culture. It's this spirit of authenticity that permeates the entire experience at Good Town Bakehouse, an American style dining in Yoyogi Uehara.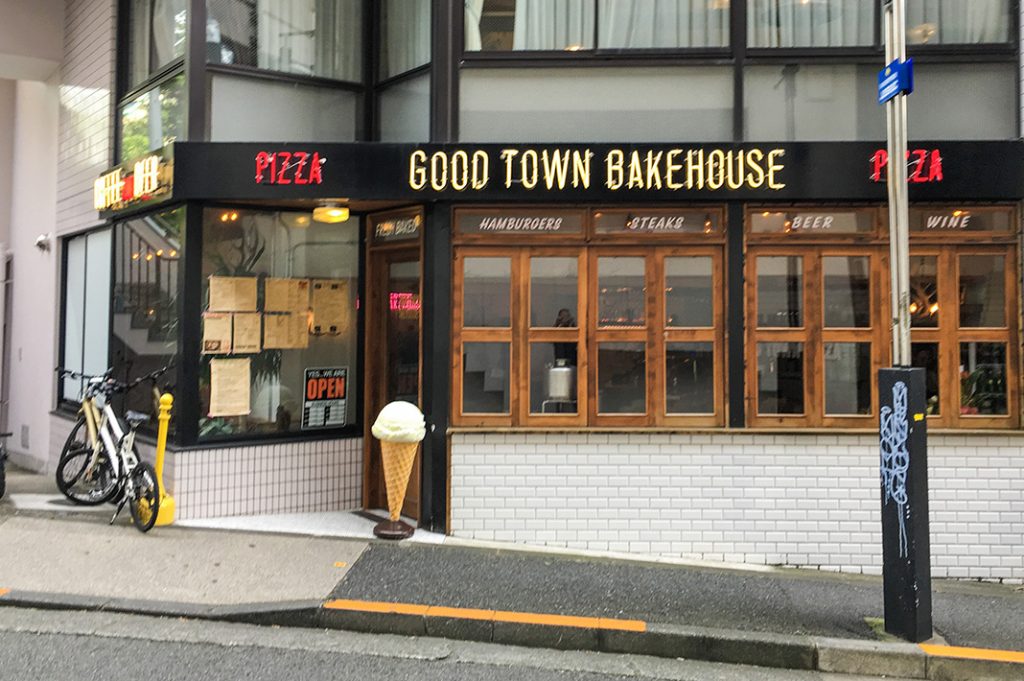 Getting to Good Town Bakehouse
Located on the Tokyo Metro Chiyoda line or Odakyu Odawara line, Yoyogi Uehara is easily accessible from Shinjuku station, Harajuku or the hipster foreigner enclave of ShikoKitazawa. Once you've arrived at Yoyogi Uehara, take the South Exit, and make a right. You'll be on a little street walking parallel to the tracks and half a block down, about 115 feet (35m), you'll see the giant neon sign proclaiming, "Coffee and Beer". This is Good Town Bakehouse.
The vibe
If you're from a western country, it will look very familiar. There are subway tiles, there's lots of neon, there's distressed wood, there's even some taxidermy. This place could be a brunch cafe in Brooklyn, a coffee shop in Melbourne or a bar in Portland Oregon. (In fact, friends of mine own a cafe/bar in Portland called Coffee Beer. Very similar vibe). The owners have obviously done their research because they nailed it.
Good Town Bakehouse comes from the same hospitality group behind The Great Burger, Good Town Doughnuts and The Little Bakery Tokyo. If you know any of those shops, you know there's a retro Americana feel to them with classic American style food. Good Town Bakehouse does not disappoint in those respects either. The decor feels like a living room. A very hip living room, like if the sitcom Friends existed in the 2010's.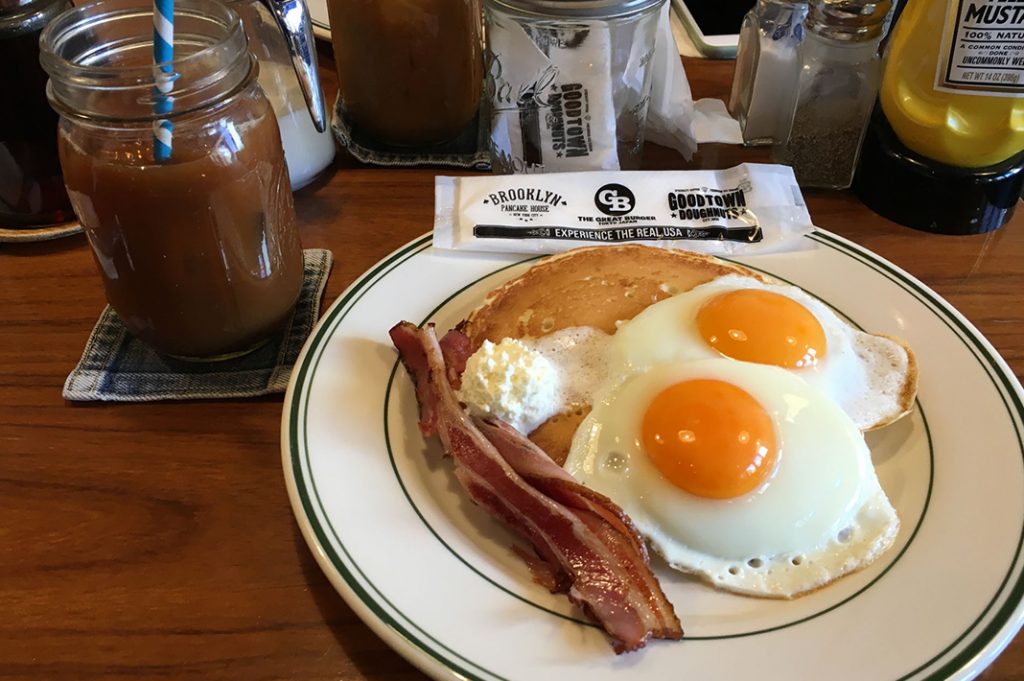 The menu at Good Town Bakehouse
The bakeshop does all your standard coffee pours, they have croissants and baked goods and some of the same doughnuts from Good Town Doughnuts like the Maple bacon doughnut and Blood Orange doughnut (don't quote me on that as the selection changes daily).
Just like the neon sign said, they have beer too, craft beer. A rotating cast of primarily Japanese craft beers on tap, they're reasonably priced at ¥700 for a mug. The food menu features a whole host of American diner/cafe classics like an arugula salad, Quinoa salad, clam chowder soup, grilled cheese sandwiches, burgers, and USDA strip steak…but the thing that really sets Good Town Bakehouse apart is the breakfast menu.
Possibly the only place in Tokyo (besides the World Breakfast Cafe) that does all-day breakfast. 2 eggs any style with hash browns, steak and eggs, french toast… all the favorites are there and available any time of day or night. Absolutely incredible find for when you want a real taste of American culture or just proper breakfast food.
Place: Good Town Bakehouse
More info: here
Post by Japan Journeys.