Japan's abundance of breathtaking gardens makes it a promised land for plant lovers and landscapers alike. The problem is, which gardens should take priority when you only have limited time in the country? Tofuku-ji temple's gardens aren't Kyoto's largest or oldest, but they hold the honour of being designed by the legendary modernist Shigemori Mirei. In the 1930s, Mirei was Japan's pioneer of modernism and the avant-garde. Naturally, as a young innovator who spent his life studying the arts of ikebana and Nihon-ga, Mirei sought new ways of blending tradition and modernity. The temple gardens at Tofuku-ji were one of his earliest major projects.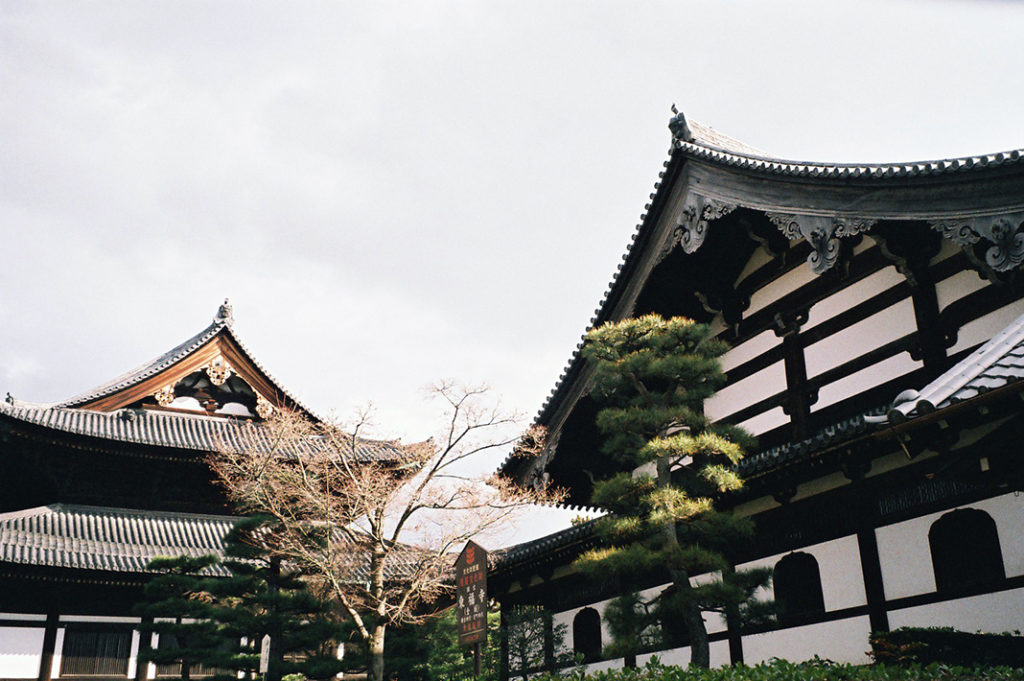 Tofuku-ji: the old, made new.
The 1920s and 1930s saw the birth of truly avant-garde modernism in Japan. When the military government of Shoguns fell from power abruptly in 1868, the Meiji restoration quickly led to immense cultural upheaval in the country. Finally, the 'old order' was largely removed after seven centuries of absolute dominance. Immediately, Japan's Imperial government set about enthusiastically reducing the influence of Buddhism (the Shoguns' religious order of choice) throughout the nation. Sadly, this dismantling of old structures and newly-ignited love for the Western world tipped Japanese culture on its head. However, with this change came a chance for renewal.
From the West, came modernism. Initially, it was welcomed enthusiastically by the forward-thinking members of Japan's new 'intellectual elite.' Suddenly, the national reverence for adhering to tradition fell into disfavour with artists and thinkers. However, young scholar and student Shigemori Mirei lent his voice to ideas of cultural centrism. As a result, Tofuku-ji temple proudly homes Mirei's first modernist creation.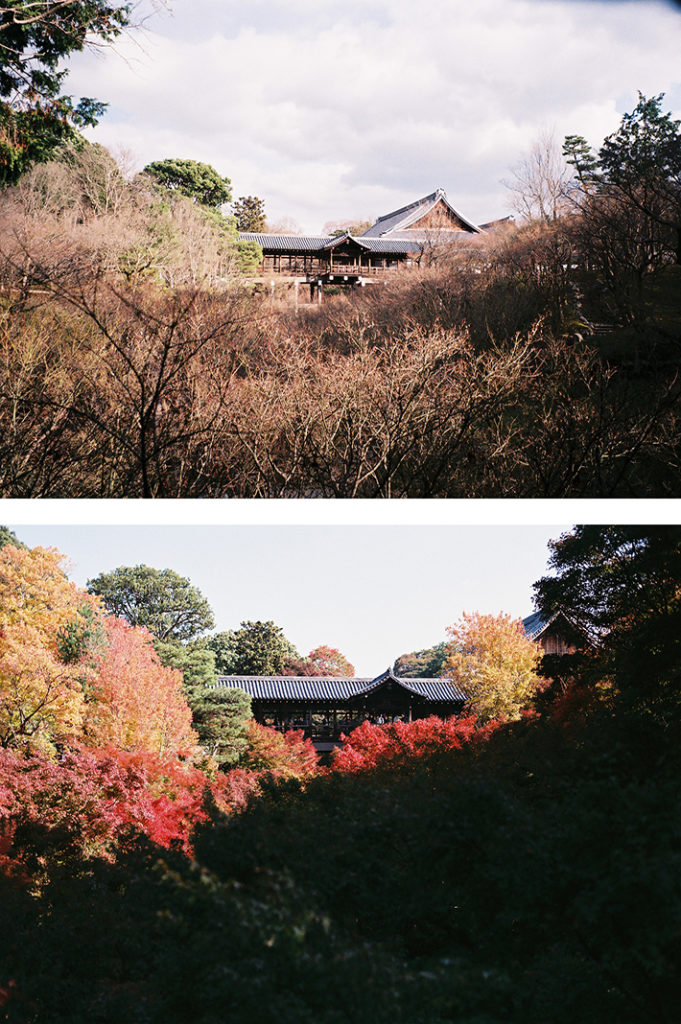 Four seasons in a changing world.
Although Japan has endured enormous changes over many centuries, its seasons are steadfast. Even today, seasonal changes arrive on almost the same day every year. The moving seasons bring enormous variety to Japan's weather systems and natural environments. Every spring, citizens excitedly track the progress of unfurling cherry blossoms in a South-to-North wave across the country. Naturally, the same flush of excitement returns in reverse as deciduous trees change from verdant green to umber red.
The 'momiji' or 'kouyou' [紅葉] season signals the end to Japan's long, humid and stifling summer. Finally, invited back into the open by fresh air and autumnal beauty, Japanese citizens and foreign tourists alike venture outdoors. Naturally, the most-sought after locations for days out are Buddhist temples, which are commonly planted with Japanese maple trees. In Kyoto alone, the entire district of Arashiyama becomes consumed with seasonal crowds in autumn.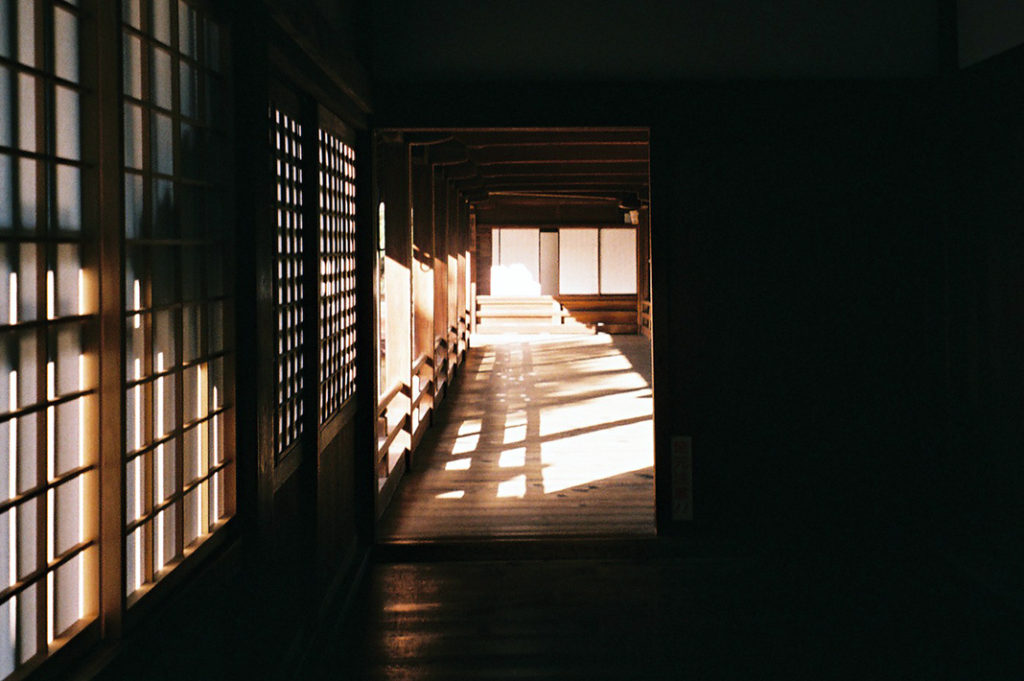 A temple and its gardens: Kyoto's enduring hybrid.
Uncommonly, Tofuku-ji temple has fusion at the very core of its inception. Founded in 1236 by the Fujiwara clan, it served as a Rinzai Zen Buddhist temple. In fact, its name comes from the blend of two prominent temples in the ancient capital of Nara! First, the 'To' from Todaiji [東大寺] meaning 'east.' Second, the 'Fuku' from Kofuku-ji [興福寺], meaning 'happy/auspicious.' Together, they read: 'Tofuku-ji' [東福寺].
Furthermore, Tofuku-ji is also one of Kyoto's five (technically six) Gozan Rinzai Zen temples. The hojo (abbot's quarter) itself was reconstructed after damage in the 1900s and still looks 'fresh.' However, the San-mon gate is the oldest of its kind, created in the 1300s and rebuilt most recently in 1425. After the destruction of the immense Onin Wars, this gate is a rare and precious remnant of Muromachi period Zen architecture.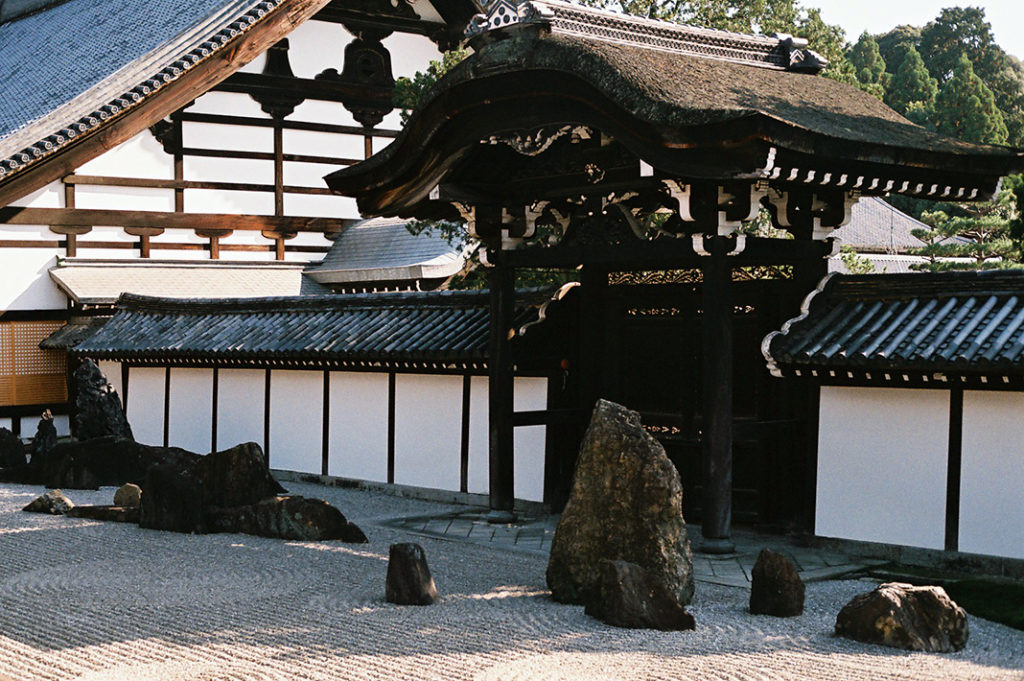 Curves and corners: uncommon fusions.
With a sense of fusion sitting at the heart of Tofuku-ji's inception, it's no surprise that the temple is home to some of Japan's more unusual hybrid-style gardens. Initially, Tofuku-ji's gardens, built along with the temple, existed in the 'dry stone' [枯山水/kare-sansui] style. As the name suggests, this style re-creates mythical land and seascapes using sand and stones as materials representative of water and waves. Other popular gardens in this style exist at Kodai-ji, Tenryu-ji and Ginkaku-ji (The Silver Pavilion).
Naturally, Shigemori's 'modern centrist' sensibilities dictated that he follow his own advice when creating Tofuku-ji's gardens. Specifically, that he would "follow the techniques of the old masters, for the creation of entirely new work.' Thus, he designed a sectioned set of gardens surrounding Tofuku-ji's hojo. While the largest garden followed the traditional path of kare-sansui with sand and ornamental rocks, the remaining gardens were a tribute to modernist ideas.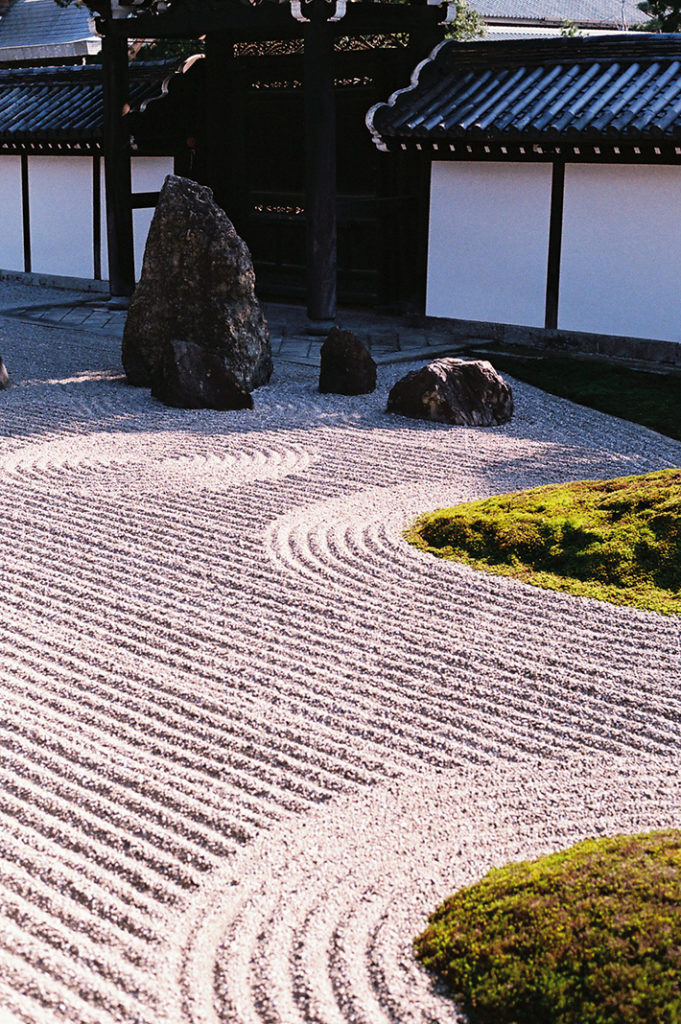 Be square, or go with the flow?
It is rumoured that Mirei's abstract and cubist-informed designs weren't initially a hit with the temple staff and abbots. After all, Buddhist monks were not early adopters of avant-garde modernism. However, the value of such unique designs and creative bravery were awarded more credence as the years passed. Today, Tofuku-ji's uncommon inner gardens are a point of pride, and an ongoing tribute to Mirei's vision: modernity and tradition, in harmony.
Undoubtedly, Tofuku-ji temple is unique in the level of variety it offers. Muromachi-period mon gates, modernist gardens, lotus ponds and a prayer hall adorned with Heaven's Dragon all convene to create a collection of marvels. Moreover, like its Rinzai cousin Nanzen-ji, it's a multi-faceted site that offers unique vignettes of both Kyoto's ancient and recent history. Unsurprisingly, Tofuku-ji is incredibly busy at the peak of autumn. However, the seasonal colours are spectacular, and the temple is absolutely worth visiting at any time of the year.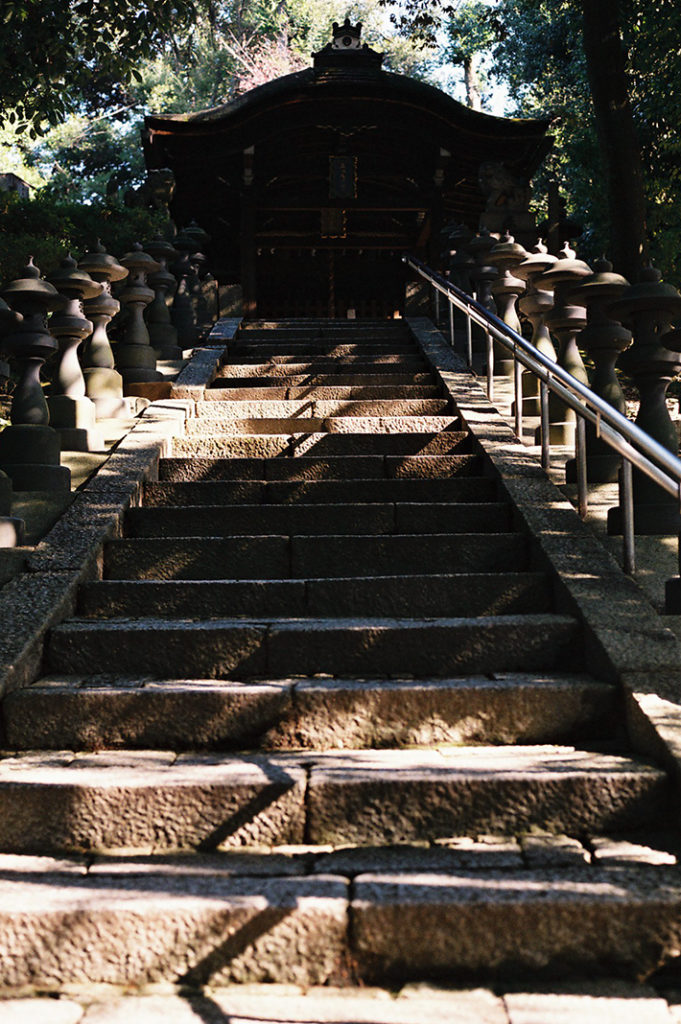 Access
Luckily, Tofuku-ji is exceptionally easy to find! Better still, it can form the starting point of a self-guided walking tour that also visits Fushimi Inari Shrine and the Gion district.
The temple's closest train station is JR Tofuku-ji. Head to platforms 9 and 10 of JR Kyoto station and board the local trains bound for Nara. From the station, Tofuku-ji temple is a short walk along a narrow road. Before you reach Tofuku-ji, be sure to stop off at some of its beautiful sub-temples! These include the tiny Taiko-an and its painted ceiling and Doju-in, dedicated to Fudo-Myo [不動明王], the Immovable King of Light. A walking map from the station to the temple entrance is here.
Finally, Tofuku-ji temple's official website is located in English here. And read more about what to do in Kyoto here.
Post by Japan Journeys.